Thanksgiving is around the corner, and I have a simple turkey craft you need to try with your kids. I'm even going to make it so simple and give you a free template to make this fun turkey. Using just a few supplies, you can make this craft and use it as decoration for Thanksgiving day!
Not only is this craft super cute, but it's also a great way to work on fine motor skills! There is cutting involved with this project, so it is geared towards older children. If you have younger children, you could do the cutting and have them glue together the turkey.
Supplies for the Turkey Craft
You only need a few basic supplies for this craft:
construction paper
scissors
glue
How to Make Turkey Craft
After you've downloaded the turkey template, print it on white paper. Cut out the templates and use them to trace the pieces onto colored construction paper. If you have googly eyes, you don't need to cut the eyes.
Start with gluing the feathers and feet on the back of the turkey.
Glue on the nose and eyes to the face and then glue the feet to the bottom of the turkey.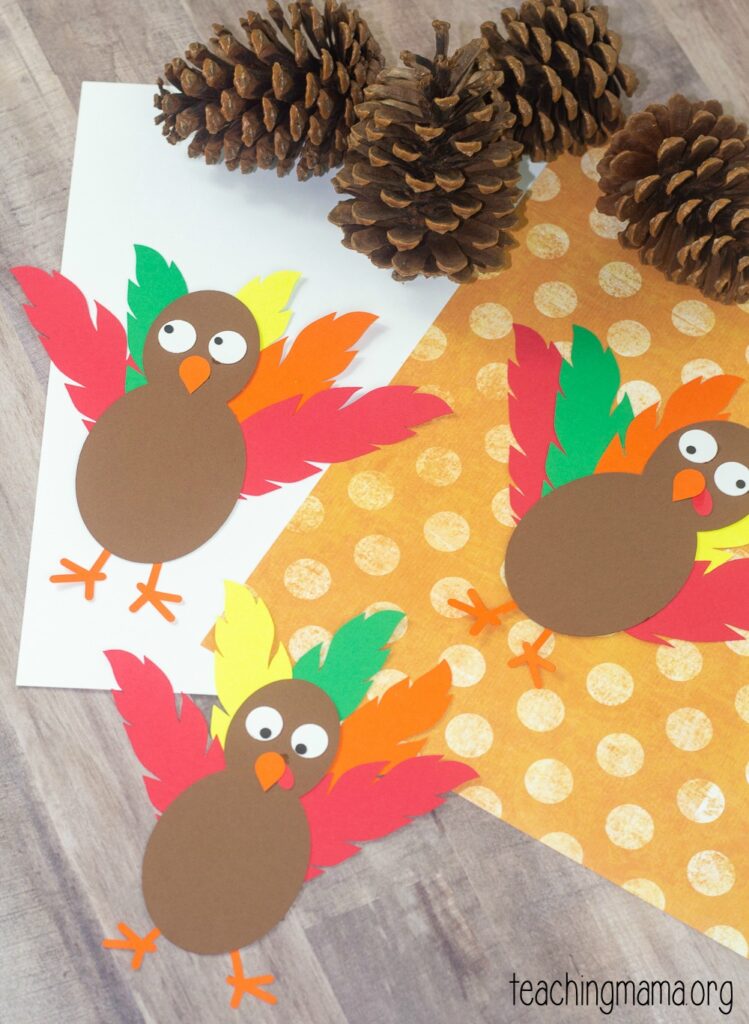 Feel free to create yours differently! You could also use craft feathers instead of the paper ones. I think they are so adorable would make a cute decoration for the Thanksgiving table. Hope you'll try it out!