Are you looking for the cutest and easiest Thanksgiving turkey craft?! This pinecone turkey craft is the perfect craft for preschoolers! With just a few supplies, you can make this festive fall-themed craft.

Turkey Craft Materials
pine cones
craft feathers
googly eyes
pom poms
pipe cleaner for the turkey gobbler
orange paper for the beak
craft glue
Turkey Craft Directions
Begin by gluing two pom poms near the top of the pinecone.
Glue a googly eye to each pom pom.
3. Next, glue on the feathers. You'll want to glue these onto the back of the pinecone. Let your preschooler be creative with how they add the feathers. We aren't looking for perfection here!
4. Bend the pipe cleaner to look like turkey feet. Then attach it to the bottom of the pinecone with glue.
5. Lastly, glue on an orange beak near the eyes.
That's it! This is a super simple craft, but kids love it!
More Turkey Craft Ideas
If you liked this craft idea, check out the following!
I love handprint projects, like this turkey handprint craft! This would be a lovely gift for a parent or grandparent.
Another variation of the turkey handprint craft is this turkey sensory activity. This special turkey print is all about the process and doesn't need to be saved when completed. This is perfect for preschoolers!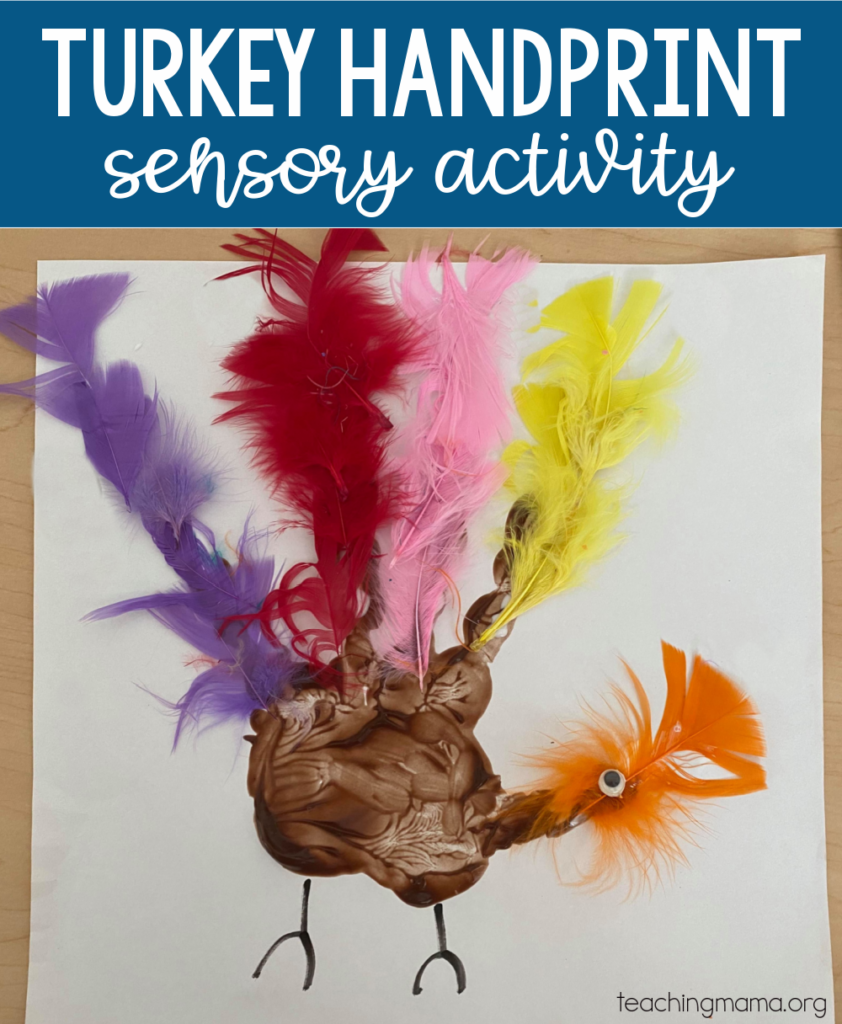 I love this create a turkey activity. This would be great for an invitation to create at a Thanksgiving kids table. Simply trace a turkey cookie cutter on a large sheet of paper and have the kids color it in however they'd like!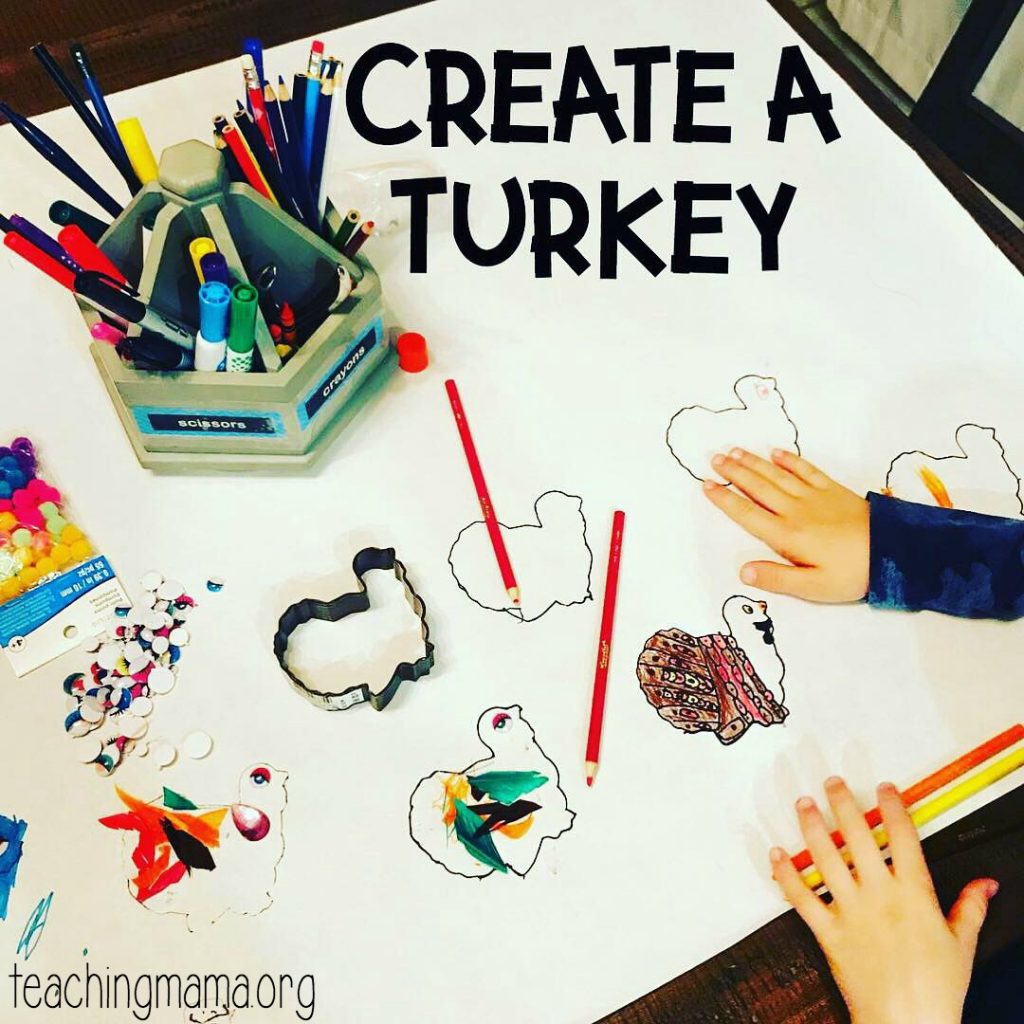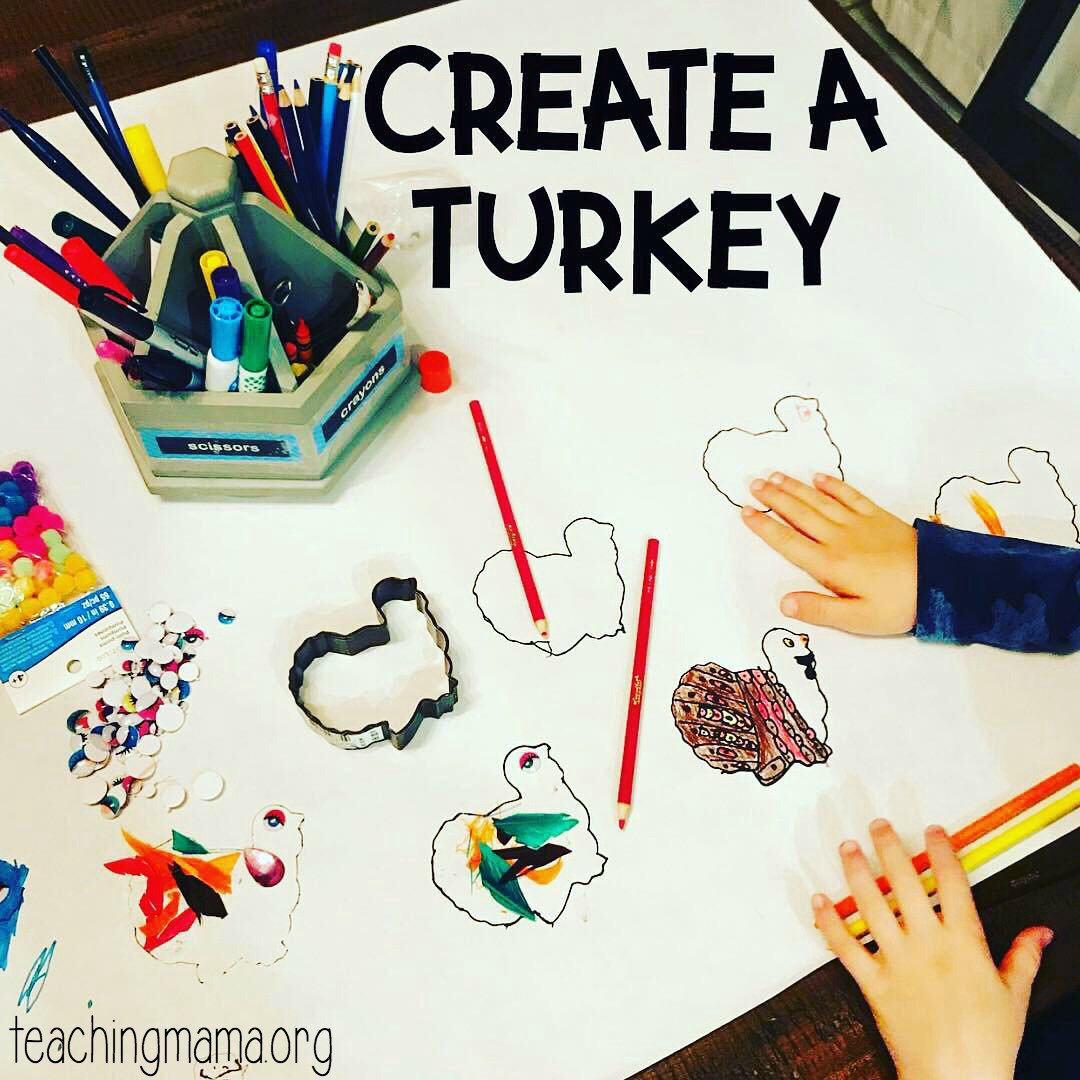 Happy Turkey Day!