We made a 4th of July sensory bin and it has been so much fun to play with! Here's how we made it…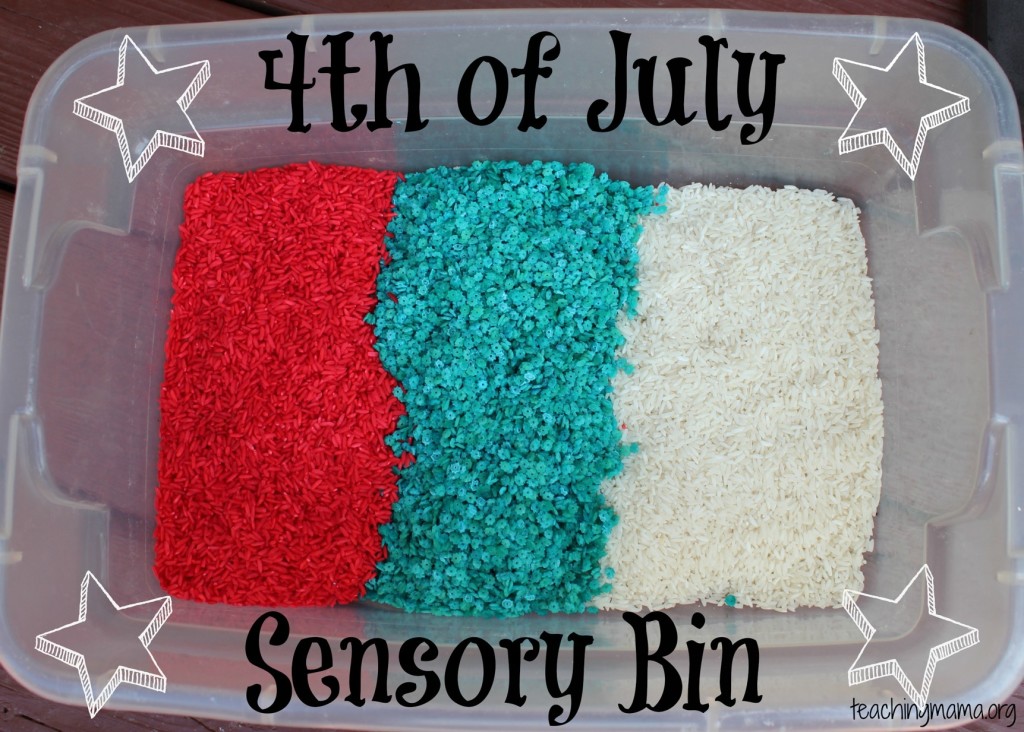 For this bin, I used rice and star noodles. I hadn't seen these star noodles before, but when I was at the grocery store last week I saw these and knew they would be fun to add in our sensory bin. So first, I took the star noodles and colored them blue. To do this, I put them in a gallon Ziploc bag (actually 2 because it started leaking!) and then poured rubbing alcohol in it. I didn't measure it, but it was enough to cover all the noodles. Then I poured blue food coloring in and let it sit for 5 minutes.
Next, I laid the noodles out on a cookie sheet lined with parchment paper. I let it sit in the sun until it was dry. I did the same thing with white rice and dyed it red.
Then I added the red rice and blue star noodles to the bin along with white rice. Check out how much fun the boys had!
We added a few cute bugs. Have you heard of Gummylump? It's an awesome online store that sells Melissa & Doug toys at a discount rate. I got those bugs there along with that hourglass. Anyway, the boys really enjoyed playing with them in our sensory bin.