I'm so excited to share with you my St. Patrick's Day Printables for Preschoolers today! In this packet, you'll find practice on the alphabet, early literacy skills, scissor skills, lacing, numbers, patterns, finding differences, and more!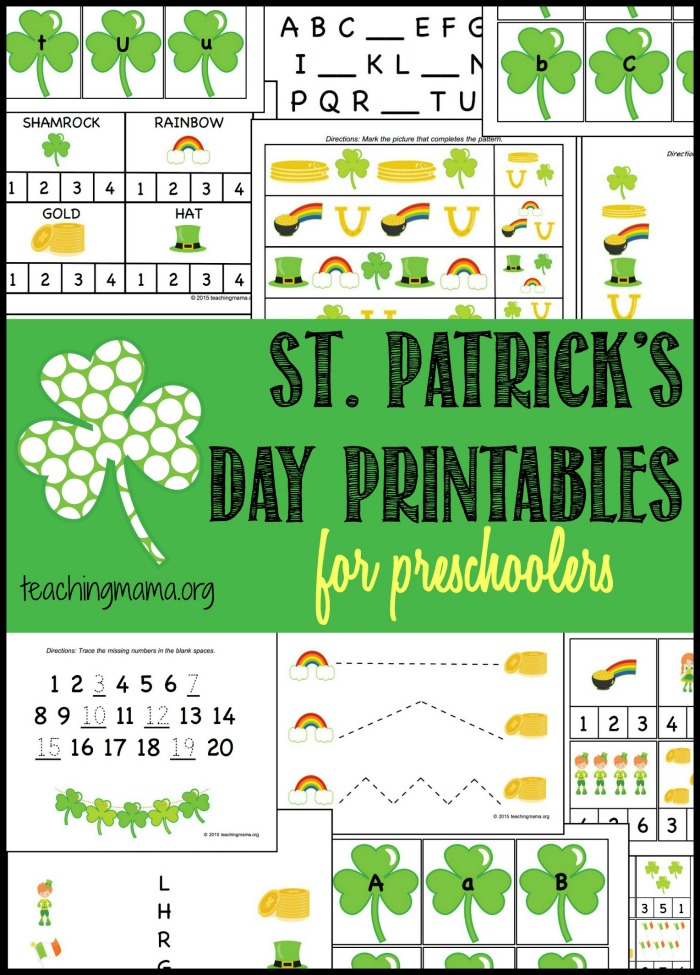 Here's a little peek of what's in the packet…
There's practice with filling in the missing alphabet letter. If writing letters is too hard for your preschooler, there's another page with the option to trace the letter.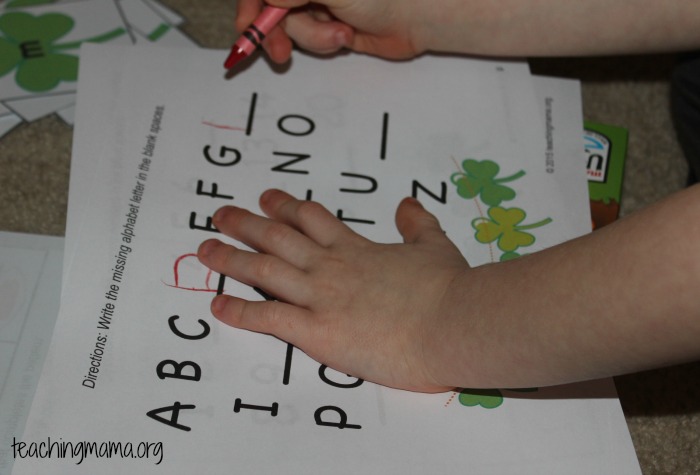 Lacing is an excellent activity to practice fine motor skills. I've included a shamrock to lace around. We used a shoestring for lacing.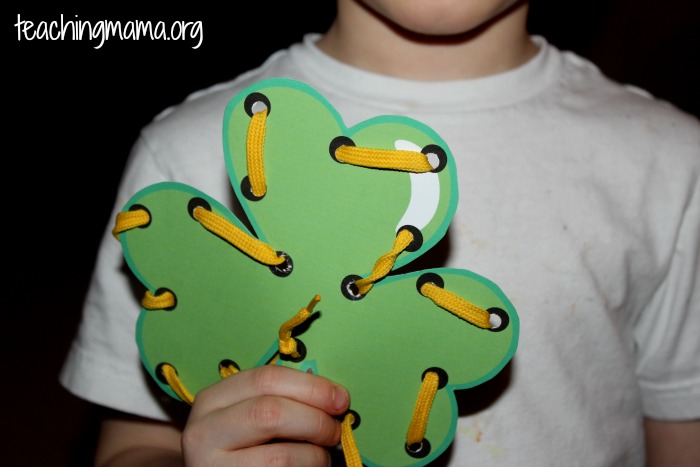 There's practice with finding the number of syllables in words.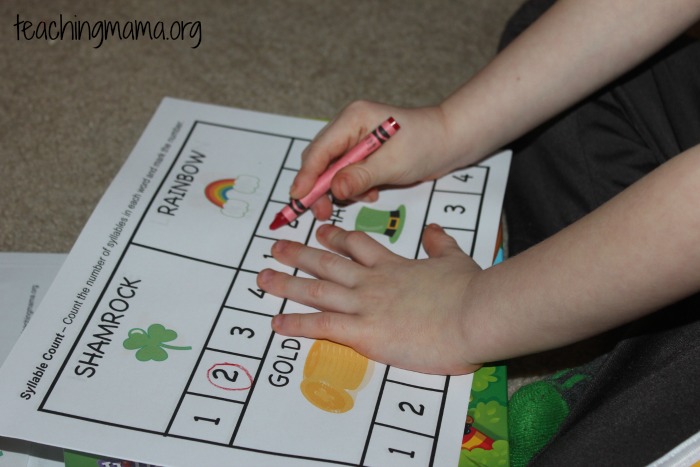 My boys' favorite part was playing the alphabet matching game. We printed out some of the alphabet cards and played a matching game with them. When someone got a match, they received a gold coin. Whoever had the most gold coins in the end was the winner.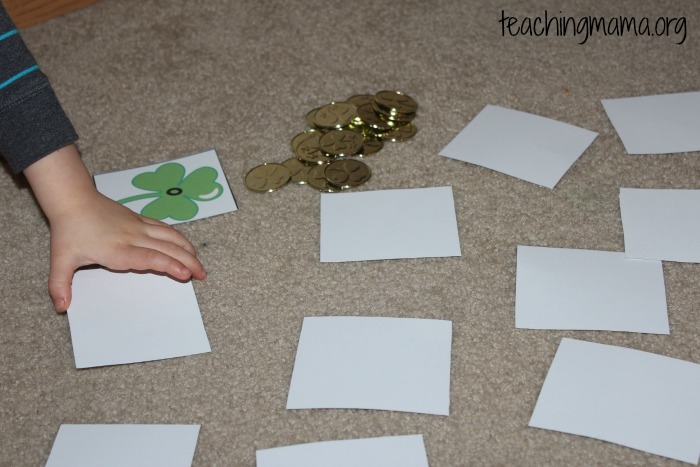 To download your copy of these printables, just click here —> St Patrick's Day Printables
Looking for more St. Patrick's Day Ideas? Check out these posts!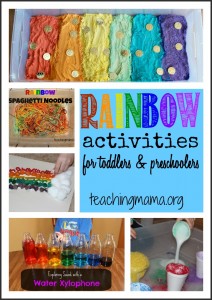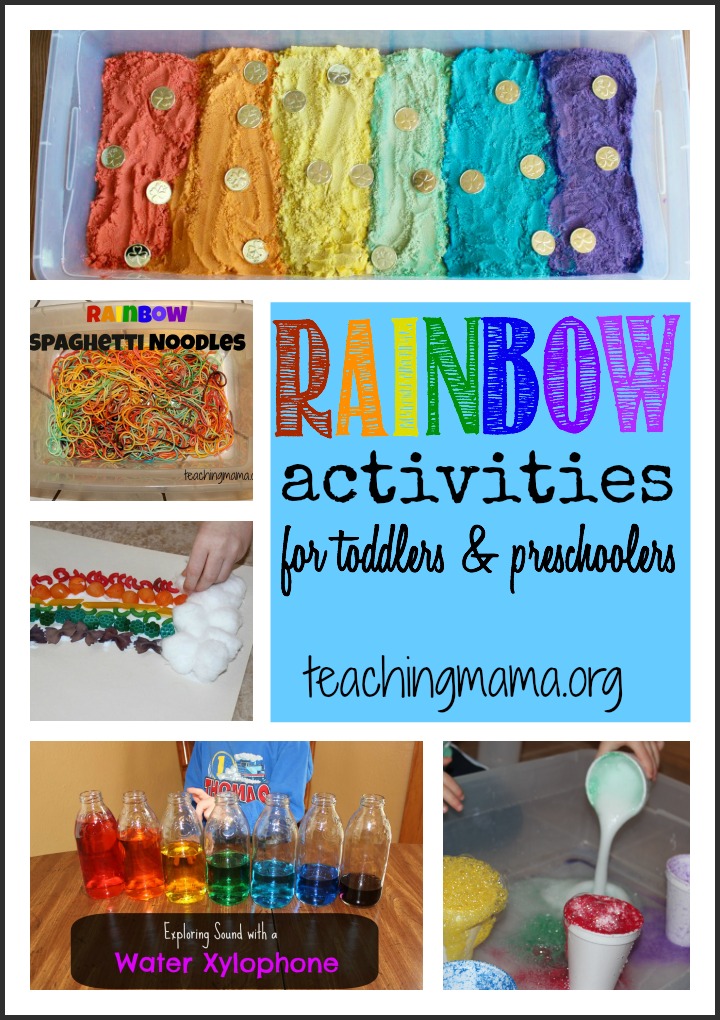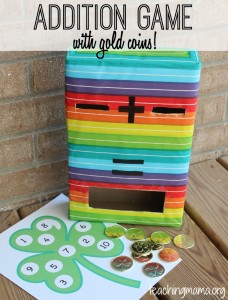 Happy St. Patrick's Day!