Summer Learning Notebooks
This summer I decided to add in some structured academic activities into our day. It is nothing that will take too long or is strenuous, but it's to help retain what they've learned in school. We are on our second week of it and my kids are really loving our summer learning notebooks. I thought I would share what we are doing in case you're interested in making one, too!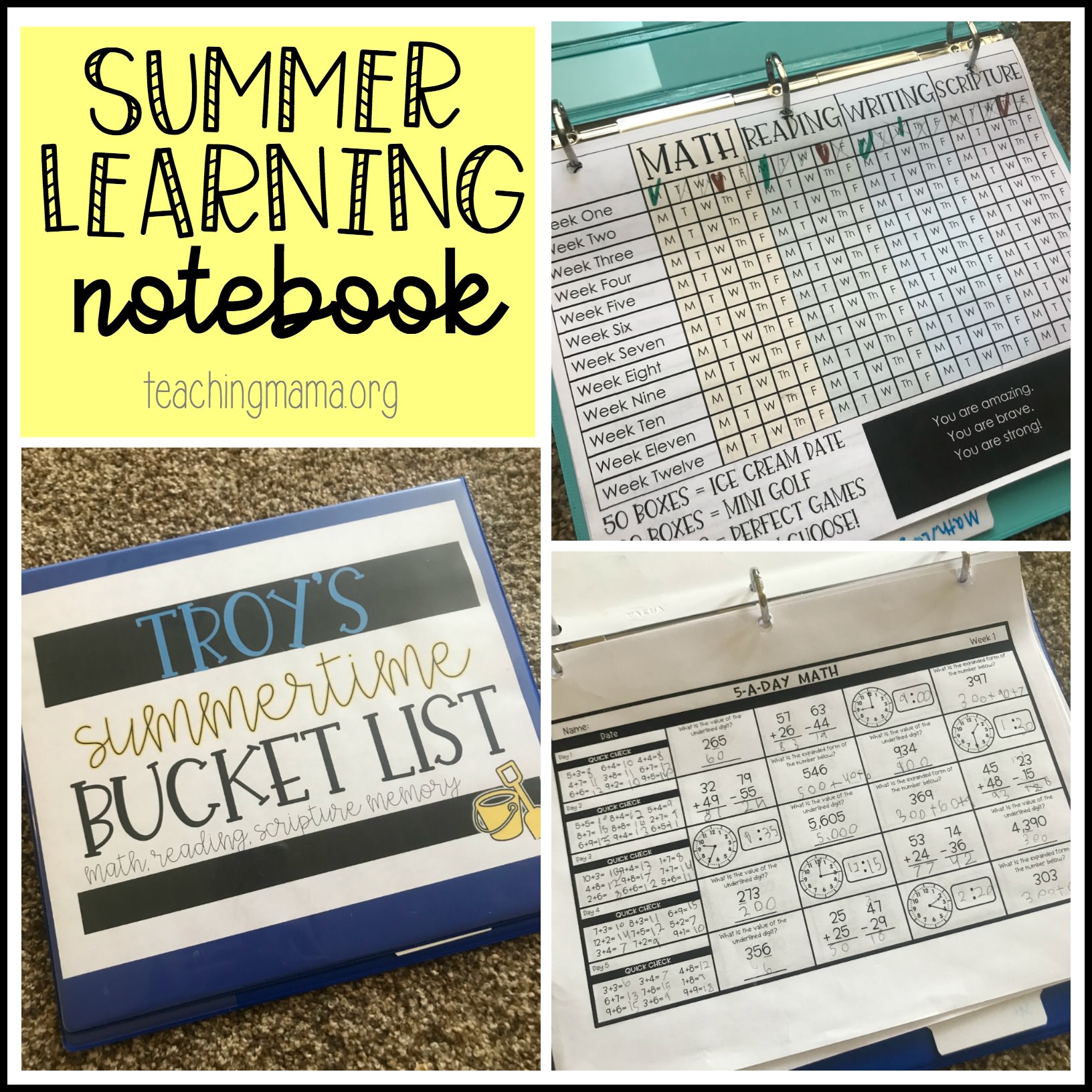 I can't take credit for the contents of this notebook, since I purchased them or downloaded the free printables for them. For the cover page (which is customizable), I downloaded it for free here. She also has daily task cards, checklists, and a section for scripture memory.
Each day, the kids have a list of things to do. They include the usual, such as eat breakfast, brush teeth, tidy room, and any other chores I have for them. Then they do 1 page of math, reading or ELA, and a journal entry.
This is a glimpse into my 6-year-old's notebook.
I purchased a kindergarten summer learning packet from Isla Hearts Teaching on TpT here. It's great! Each day has a math activity and an ELA activity. It's not too hard and it has been giving my child confidence because he can do it independently.
I also have him journal about one question. I found journal questions here and then I cut them into strips and glue them onto paper and add it to their notebooks.
My older child is 8 and since he loves a challenge, I decided to buy him 3rd grade material. I love this 5-a-day spiral math from We Heart Teaching (found here). It's not a lot of math (for him), so he usually does one page per day. You are supposed to do one row per day. 🙂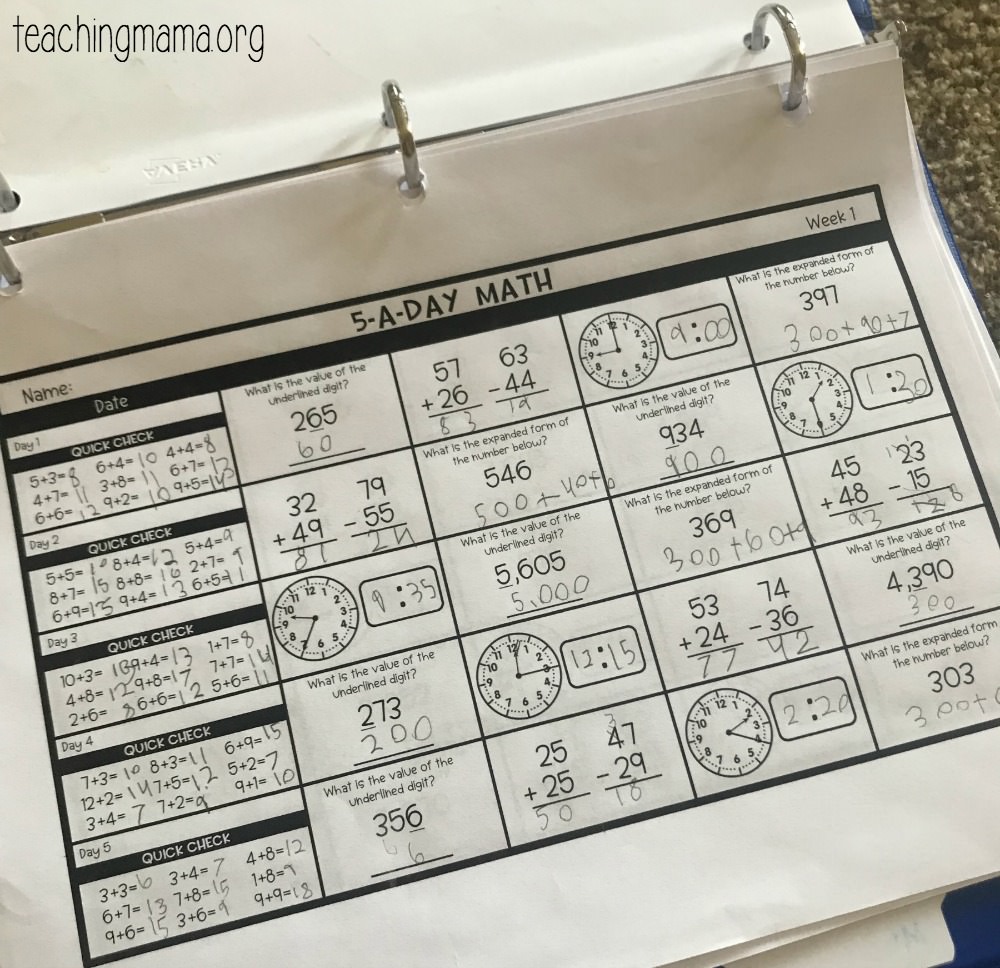 He also does a journal entry. Writing in the summer is a good way to work on handwriting, and we sure need that! It also helps them stay in practice of writing.
I put everything into a 3-ring binder and it's great for holding everything together.
We also do 20-30 minutes of reading per day. We are doing my 100 book challenge and the summer reading program at our local library.
Lastly, we are memorizing Psalm 139 this summer and doing 1-2 verses per week as a family.
I hope this post was helpful to you! I found that last summer I got a bit stressed out from the chaos, so I wanted to make sure I had a little more structure this year. And don't worry, we spend the rest of the day playing and having fun outdoors! Happy summer!