If you're looking for a quick and fun activity, this pineapple volcano is perfect! We were eating pineapple this week and my son thought of this activity idea. So we picked up a new pineapple and tried his idea out. It was great!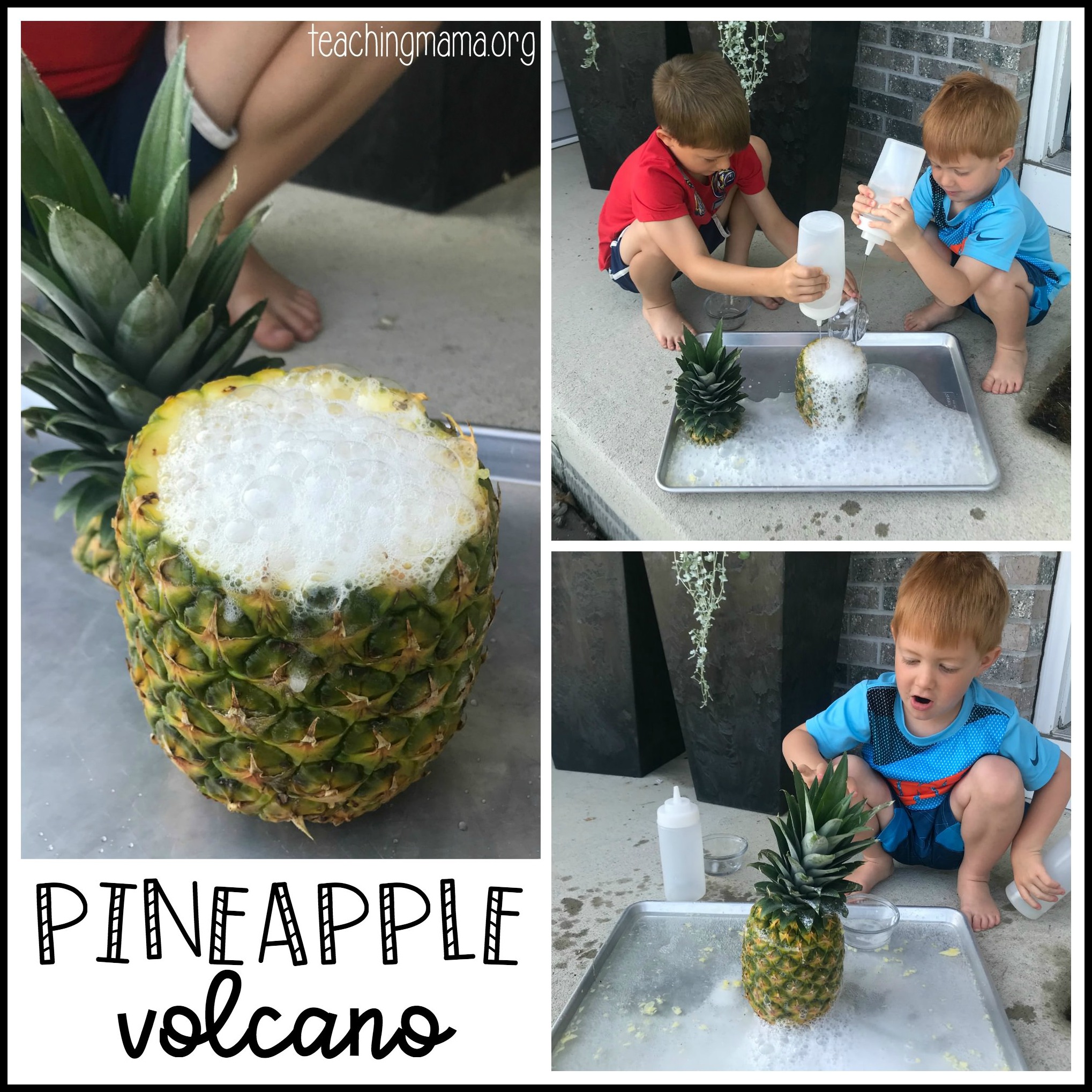 Here's what you need for the pineapple volcano:
1 pineapple
knife
baking soda
vinegar
tray
squirt bottles & bowls (optional)
Start by cutting the top off and carving out the fruit using a knife. Please be super careful doing this and don't let your kids help with this part. Take the fruit out and set aside to eat later.
Then place baking soda in bowls and vinegar in squirt bottles. Set everything on a tray.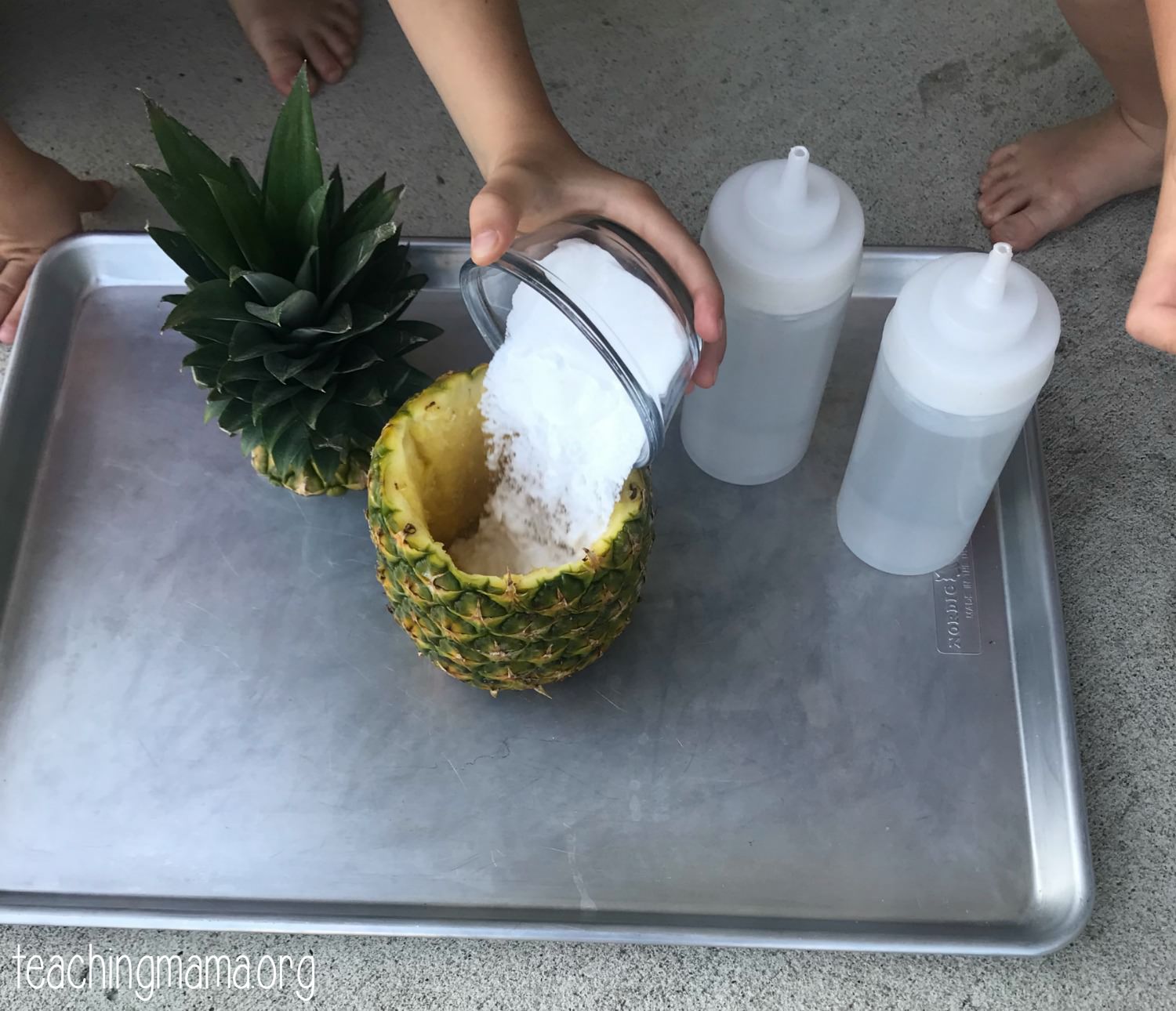 Begin by pouring baking soda inside the hallowed pineapple. Then have your kids squirt vinegar into the pineapple. Watch it explode with bubbles!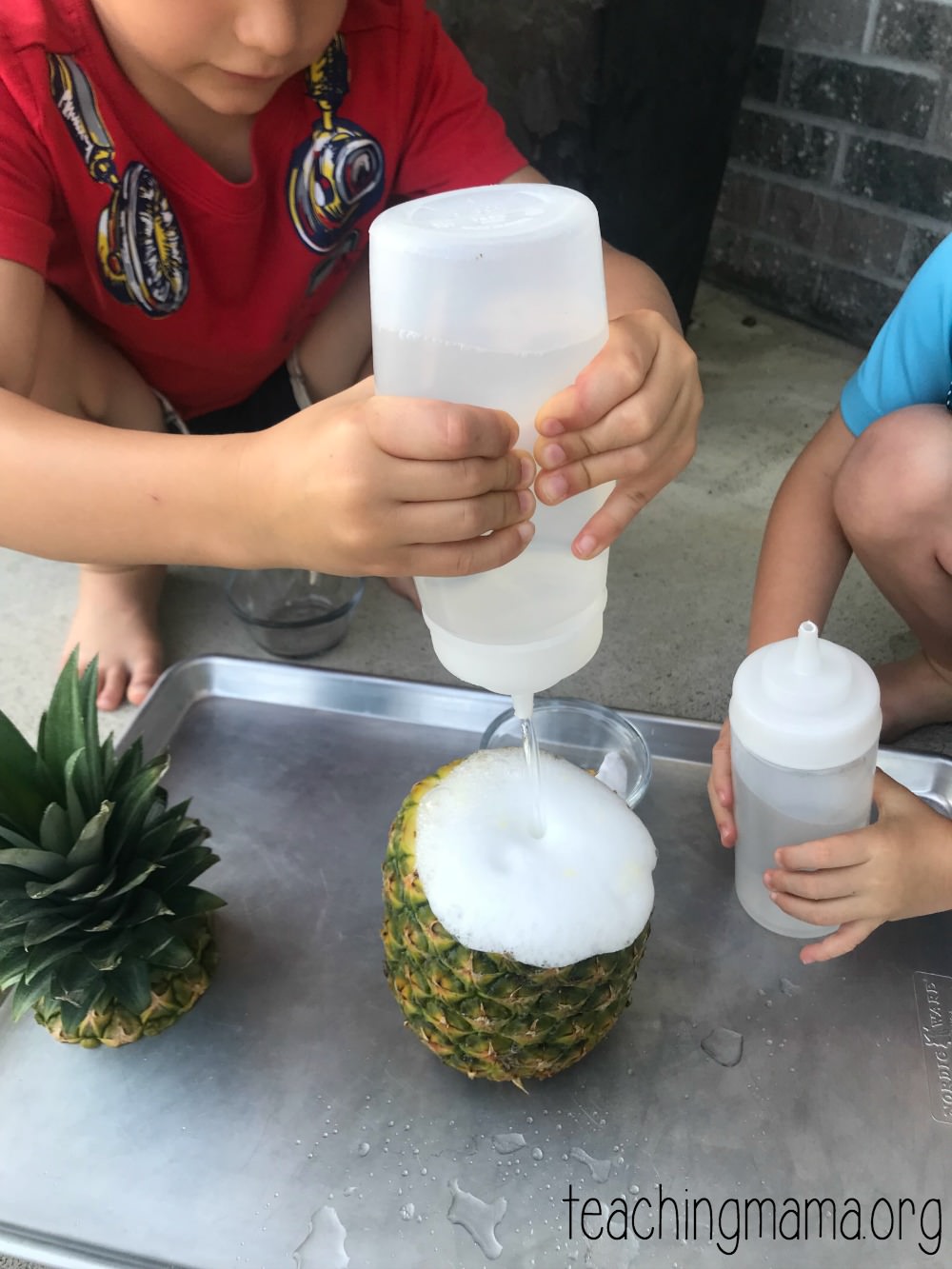 It's so fun when it bubbles up and spills out of the pineapple. My kids loved that part!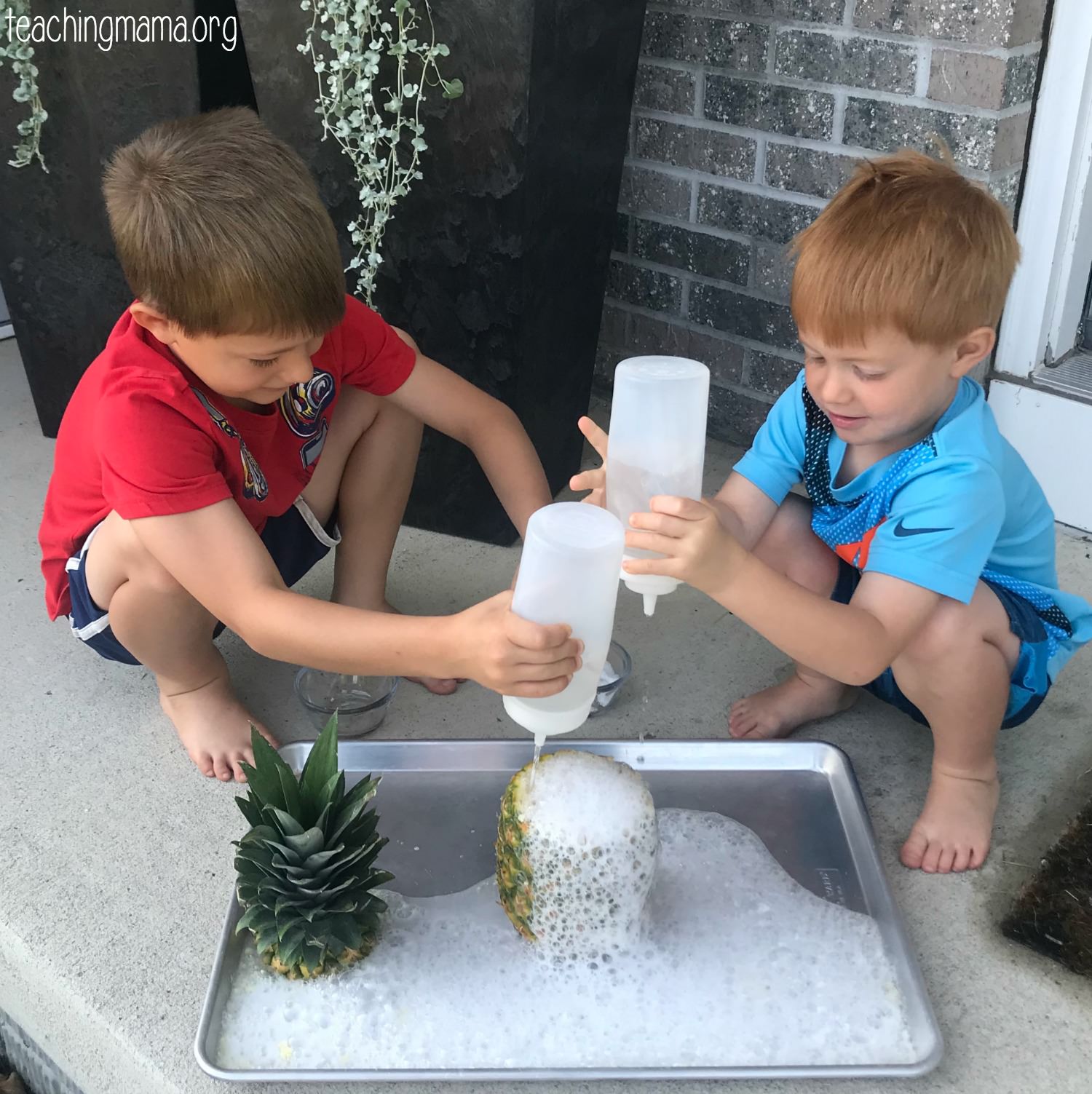 You can even try putting baking soda in, adding in vinegar, and placing the top on. It's fun to watch the bubbles spill out!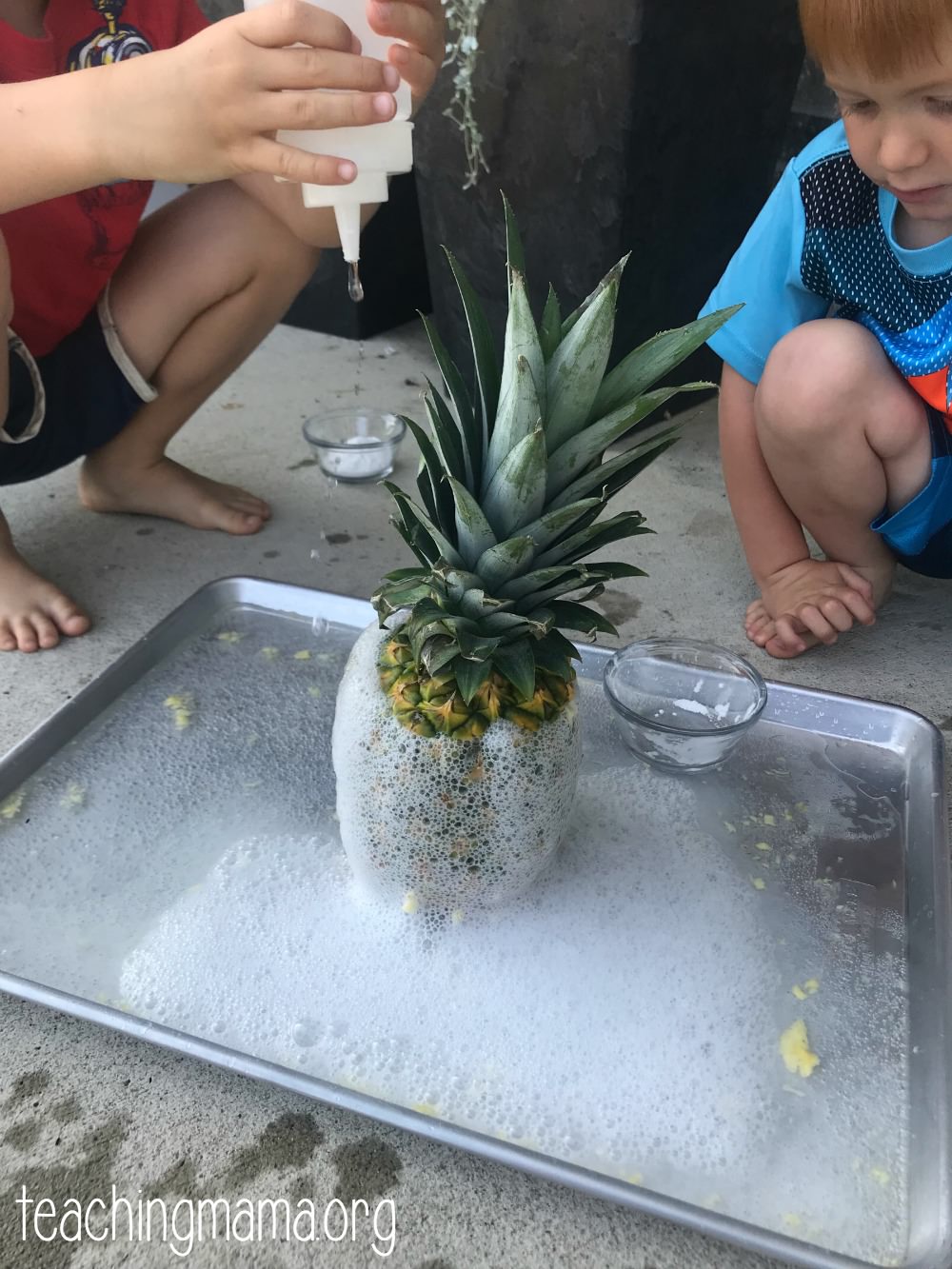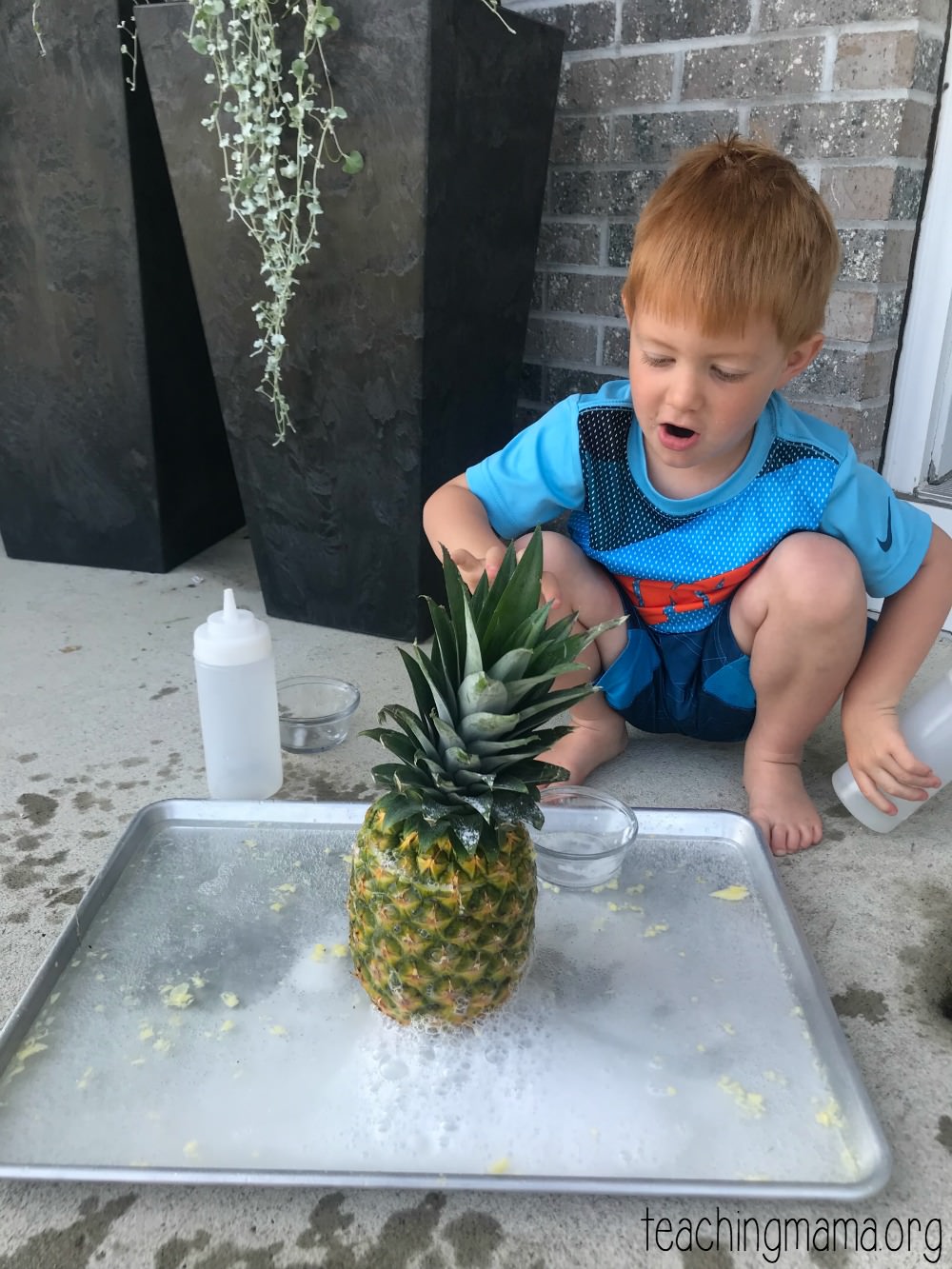 I hope you'll try out this fun and easy activity!