Color Mixing Activity with Soap Foam
We recently made soap foam to play with and it has quickly become a favorite activity at our house! It's light, fluffy, colorful, and all-around fun to play with! I was talking with my preschooler the other day about colors and we were talking about mixing colors together to make new colors. He was not quite getting what I was talking about, so I decided to do a hands-on activity to demonstrate color mixing. Since we love soap foam, I thought it would be perfect to use for this color mixing activity.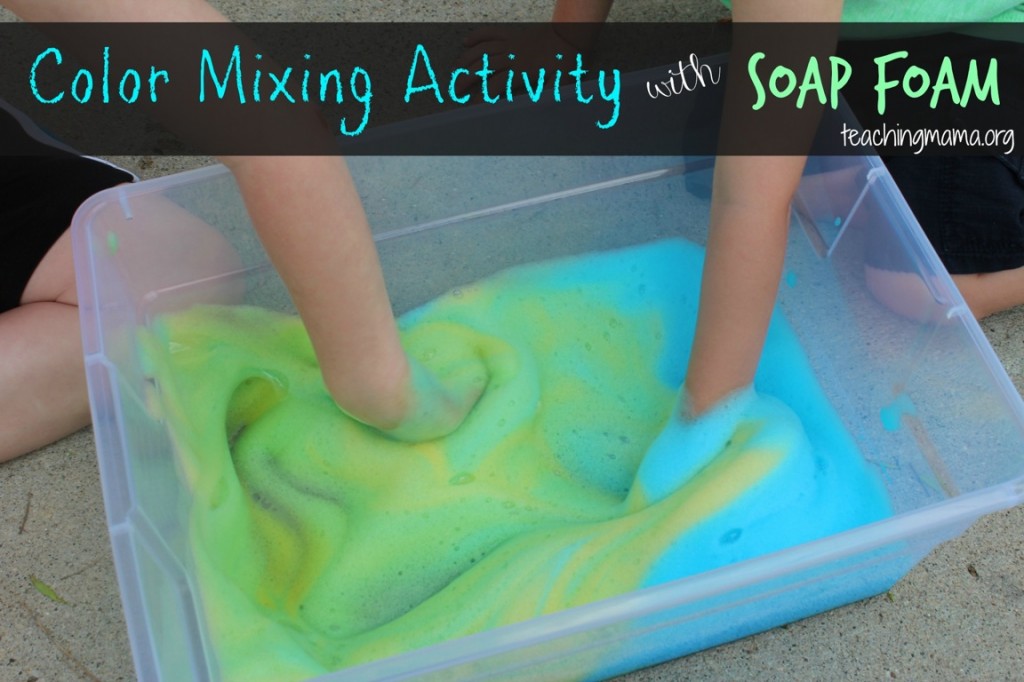 To start, you will need to make several batches of soap foam. Here is what you will need for each batch:
2 tablespoons dish soap (mine is from the Dollar Store and is the off-brand of Dawn)
1/4 cup water
several drops of food coloring
blender or food processor
container to put the foam in
Just pour all the ingredients into the blender or food processor. Then turn it on for about 30 seconds. I turn mine off when the foam rises up to the top like in the picture below.
It should look foamy like this:
Then just dump the soap foam into a container. I placed two colors into each container for the color mixing activity.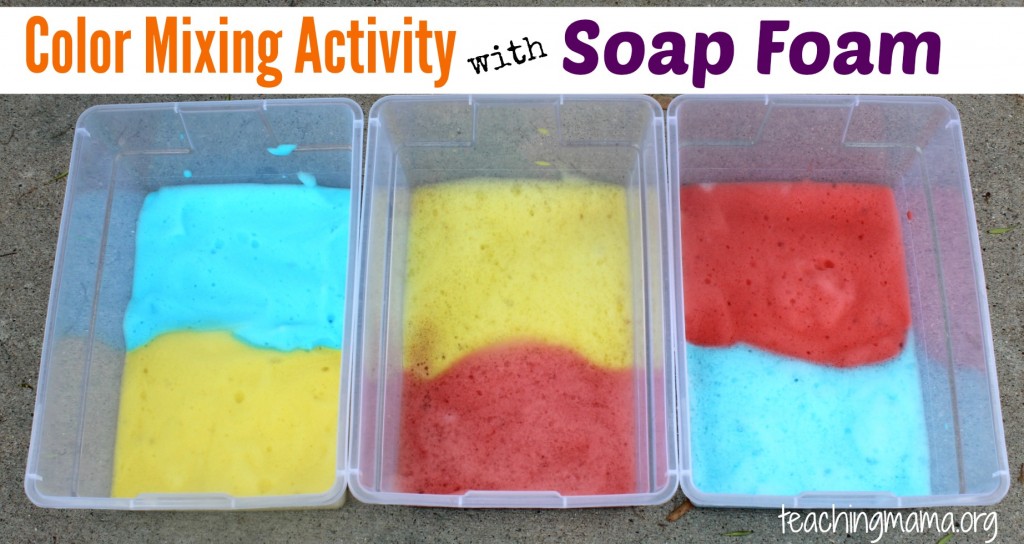 Then I presented them to my kids. We first predicted what would happen when we mixed each tub. Then we mixed them all up!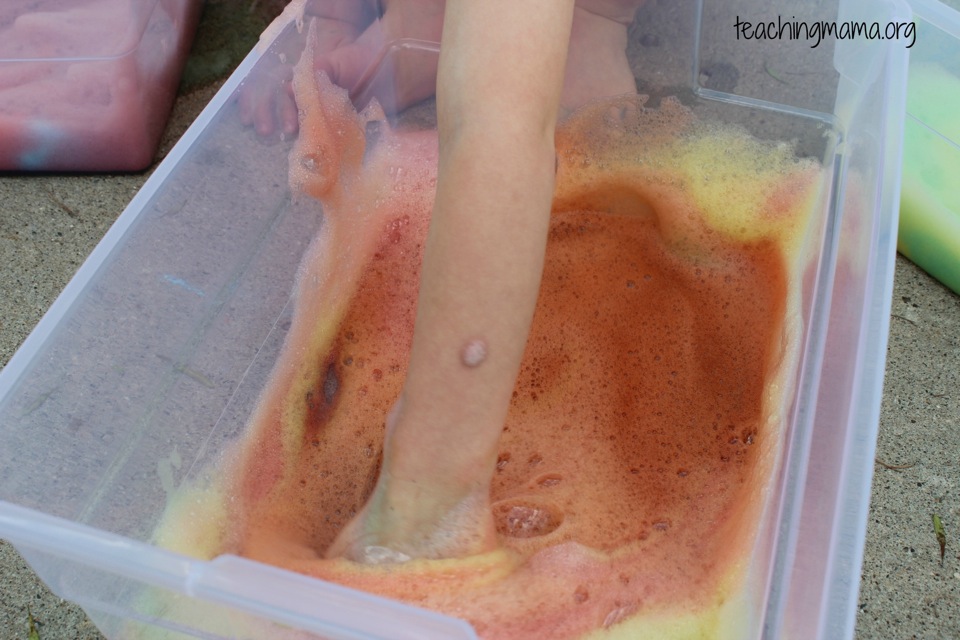 We made green, orange, and purple.
The kids loved this hands-on activity and were amazed that two colors could make a new color!
There are lots of great color-mixing activities for kids. Here are a few that I love:
Montessori Color Mixing Activities from Living Montessori Now
Color Mixing Activity with Paint from Homegrown Friends
Color Mixing Activity with Shaving Cream from Nurturestore
Little Blue and Little Yellow Color Mixing Activity from Frogs, Snails, and Puppy Dog Tails
No-Mess Color Mixing Art from Mama Smiles