It's been a while since I've done a Toddler Tuesday post, so it's time to start that up again! Today's activity is using contact paper to make art with your toddler. To set up, just place contact paper on the table and tape down the sides. Then give your toddler a variety of things to stick on the paper to make art. We used pompoms, googly eyes, buttons, beads, and cut up pieces of pipe cleaners.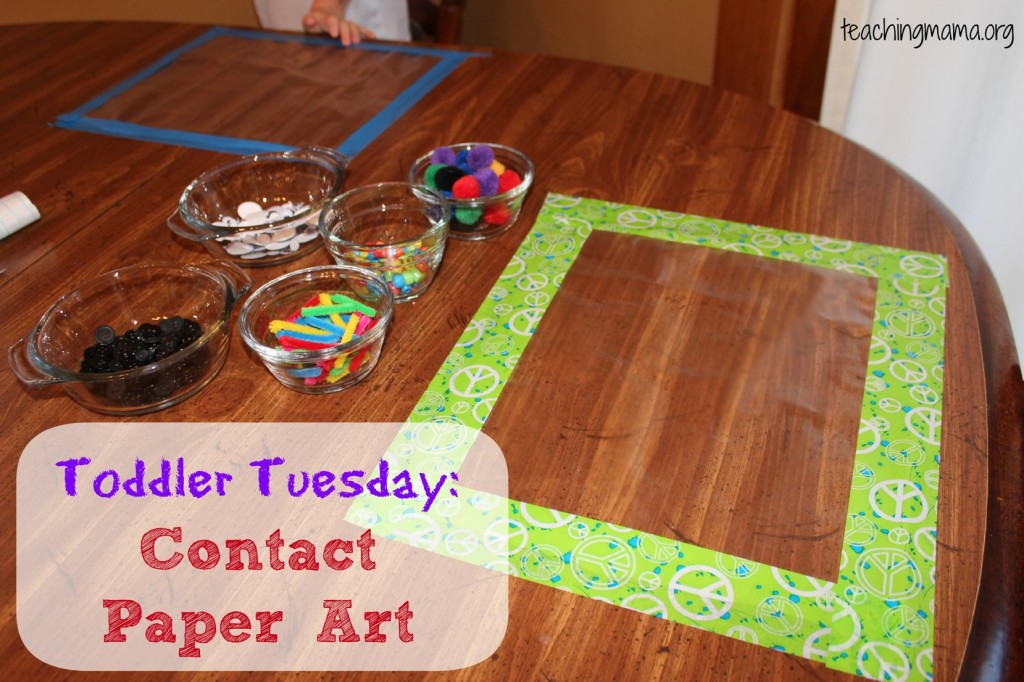 My toddler loved this! He spent a really long time on this activity and stayed really focused.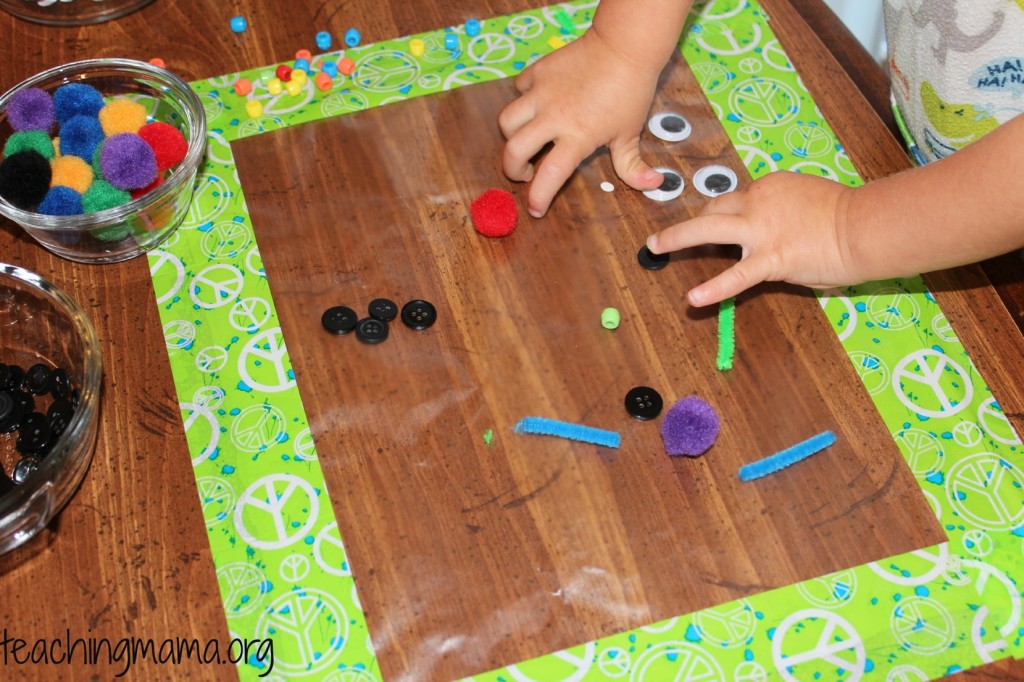 My preschooler also loved it. He decided to use beads to write his name. You probably can't tell, but he was trying to make the letters of his name. He did this craft in his Iowa Hawkeye football uniform…which he had on from the moment he stepped out of bed this morning!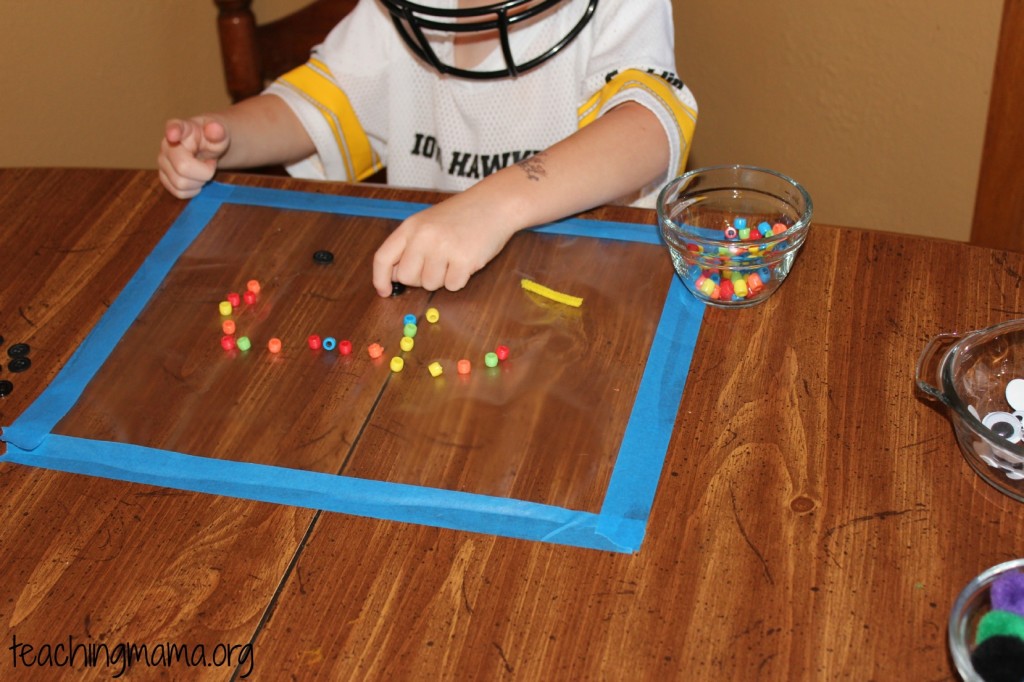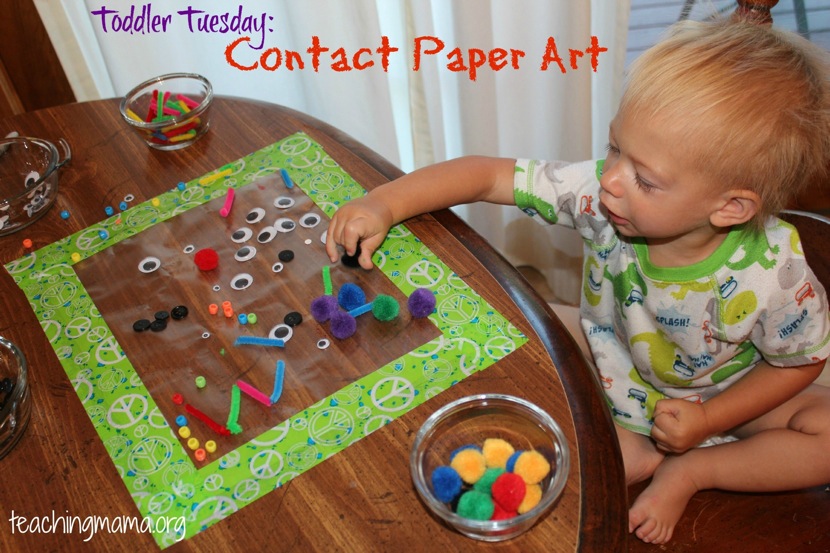 We also got out some foam apples and he added googly eyes to it. I found a pack of 10 foam apples in the dollar bin at Target last weekend. I'm sure we'll be using these apples this fall for some activities. They also had googly eyes, beads, pipe cleaners and more for just $1!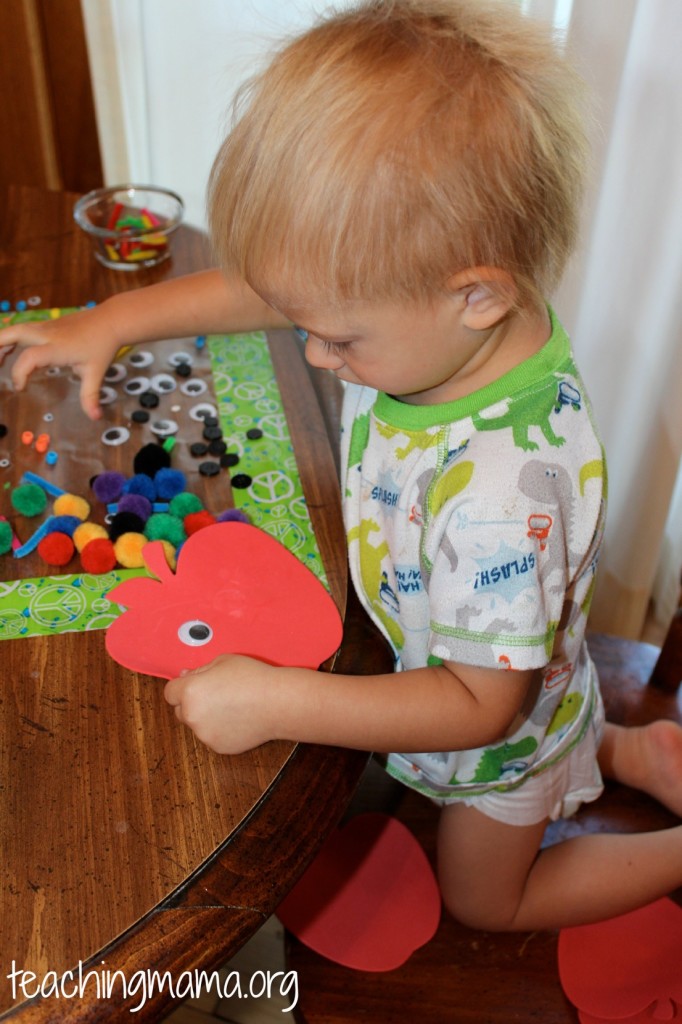 So the next time you need your toddler to stay busy for a while, get out some contact paper and have them make art! They will love it!