Bathroom Routine Visual Cards
If you've ever potty trained a child, you know that it's not always easy! It takes time, patience, and a whole lot of grace! One request I've had is to create a bathroom visual routine cards. Since creating my toddler visual routine cards and my before and after school routine cards, I figured I should add one more! I hope you find the bathroom routine visual cards helpful!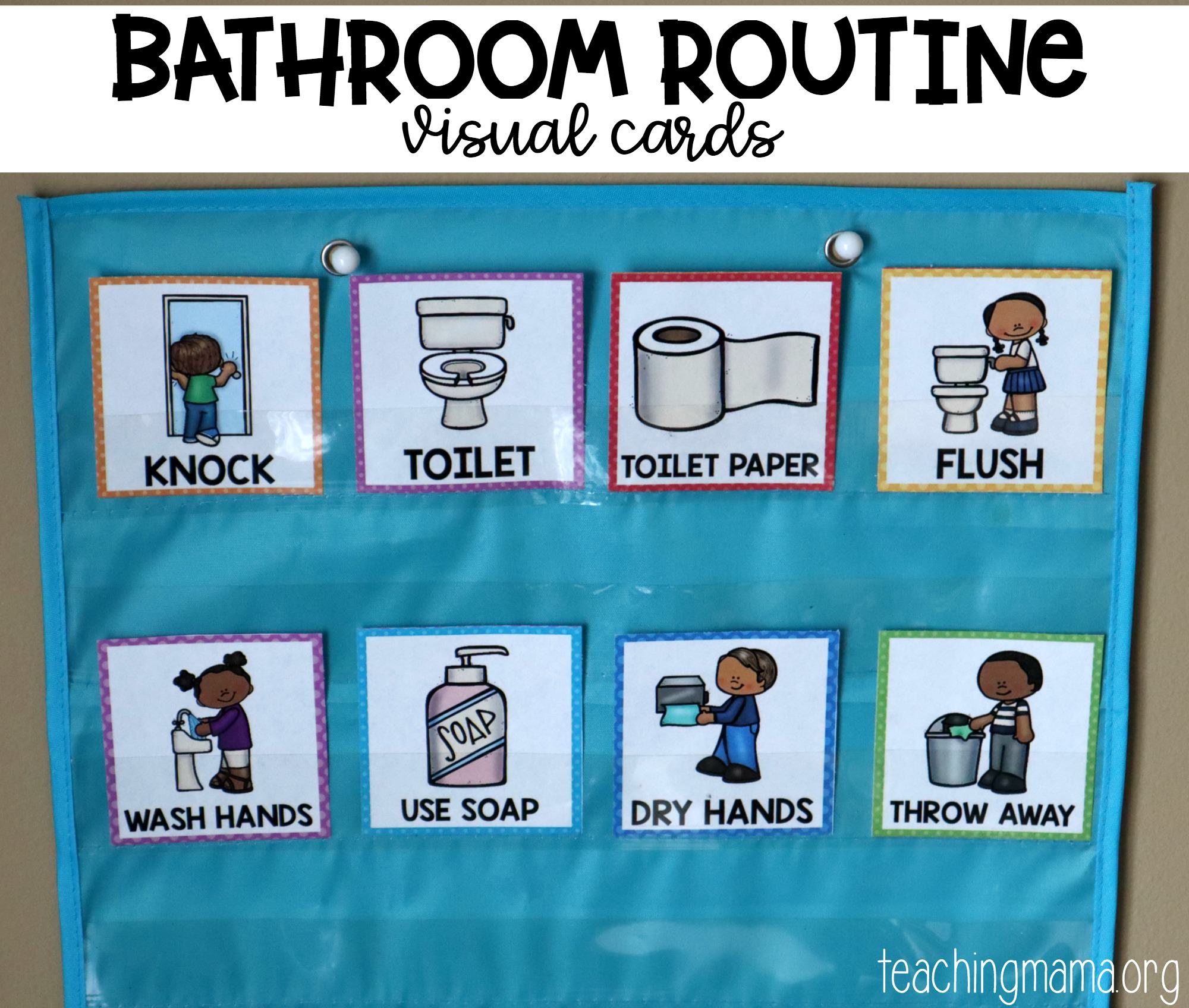 The free printable includes the following cards:
knock
toilet
toilet paper
flush
wash hands
soap
dry hands
dry hands (another version)
throw away trash
turn off lights
I've also added some blank cards in case you have other parts of your routine to add.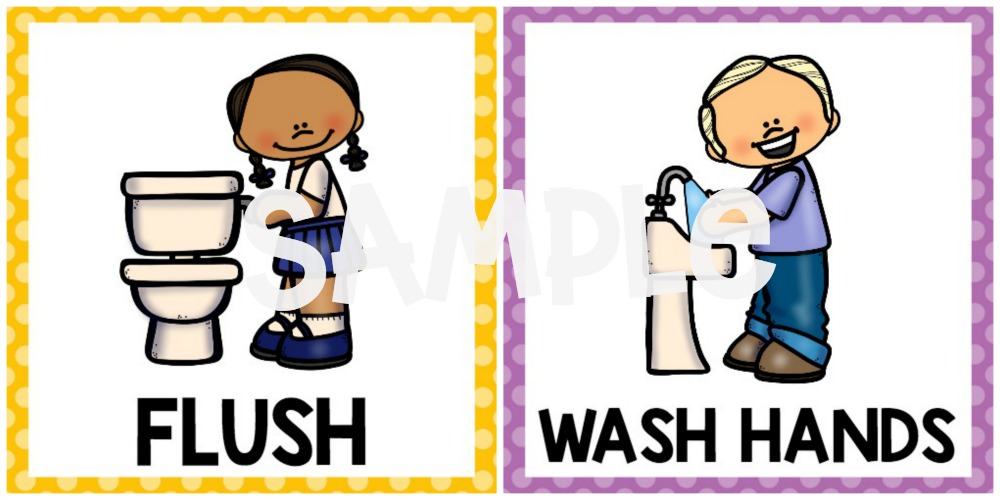 There are several ways you could display the cards:
in a pocket chart
tape to the door (use tape that won't ruin your door!)
in a notebook to flip through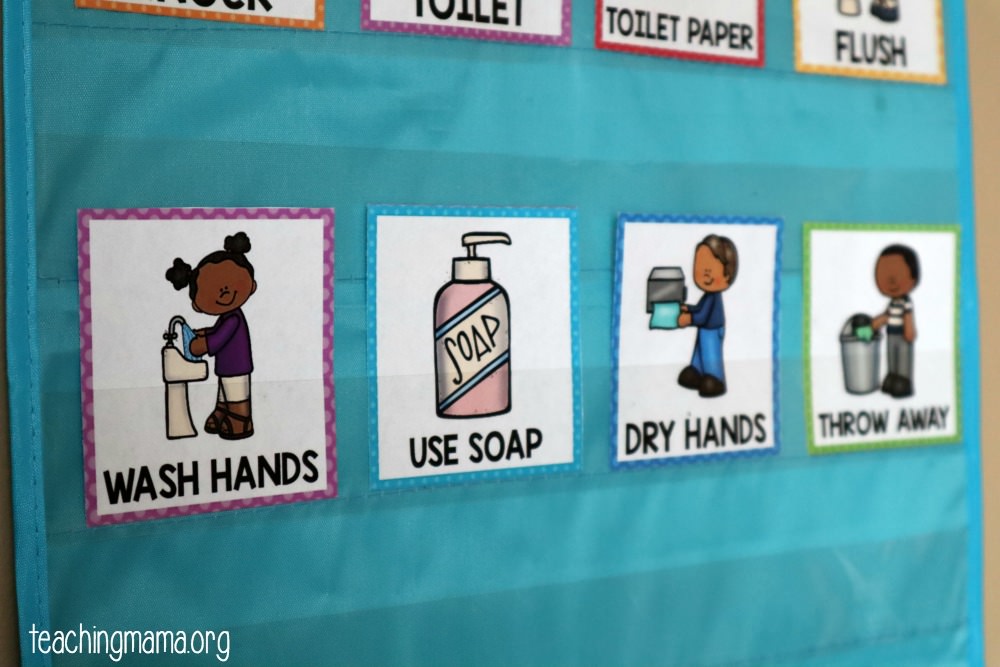 After you cut out the cards, make sure to talk with your child about what each card means. I recommend putting them in order with your child, then mix them up and have your child put them in order.
You'll also notice that I have boy and girl cards. Feel free to use what works for you!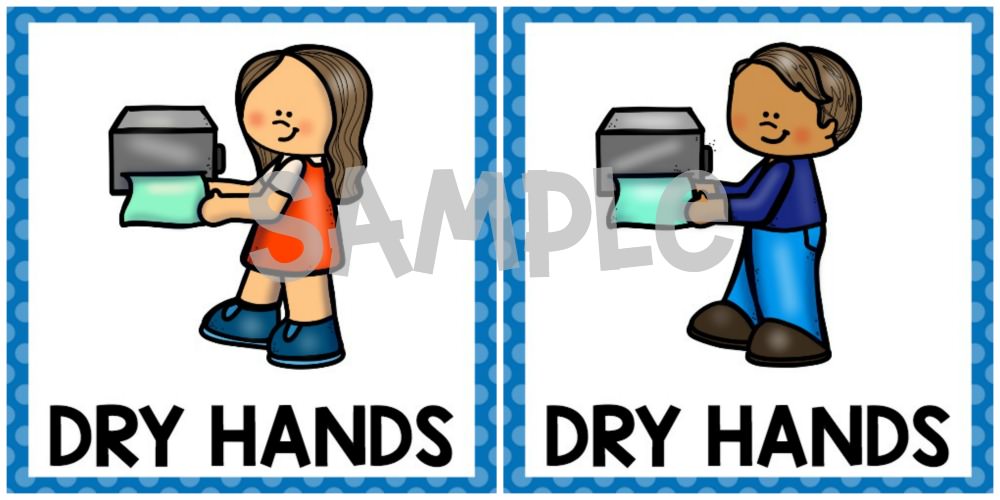 You could also use these cards in the classroom for teaching the bathroom routine. I included cards that say "knock" and "throw away" because those are things you would do in the classroom.
To download your free printable, click right here —> Bathroom Routine Cards