Teaching kids how to mix colors is a lot of fun! We've done plenty of activities, but the color mixing activity I'm sharing with you today is our newest favorite one! It's so easy and fun for kids!
Here's what you need for this color mixing activity:
1 jar
foam shaving cream
droppers or pipettes
red, yellow and blue food coloring
Alka-Seltzer tablets
The only thing you need to prepare ahead is the colored water. Fill a small jar with water and add in several drops of food coloring. Make one for the three primary colors: red, yellow and blue.
To begin the activity, fill a jar 3/4ths full of water.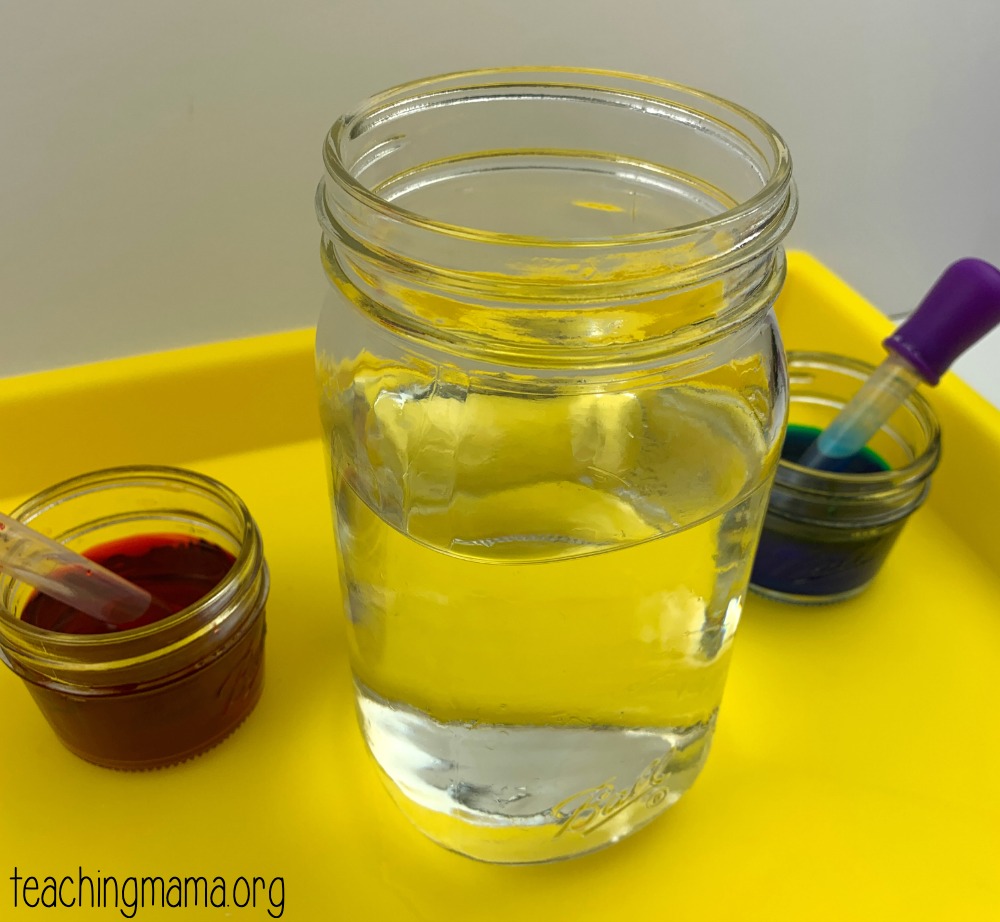 Spray shaving cream on top of the water.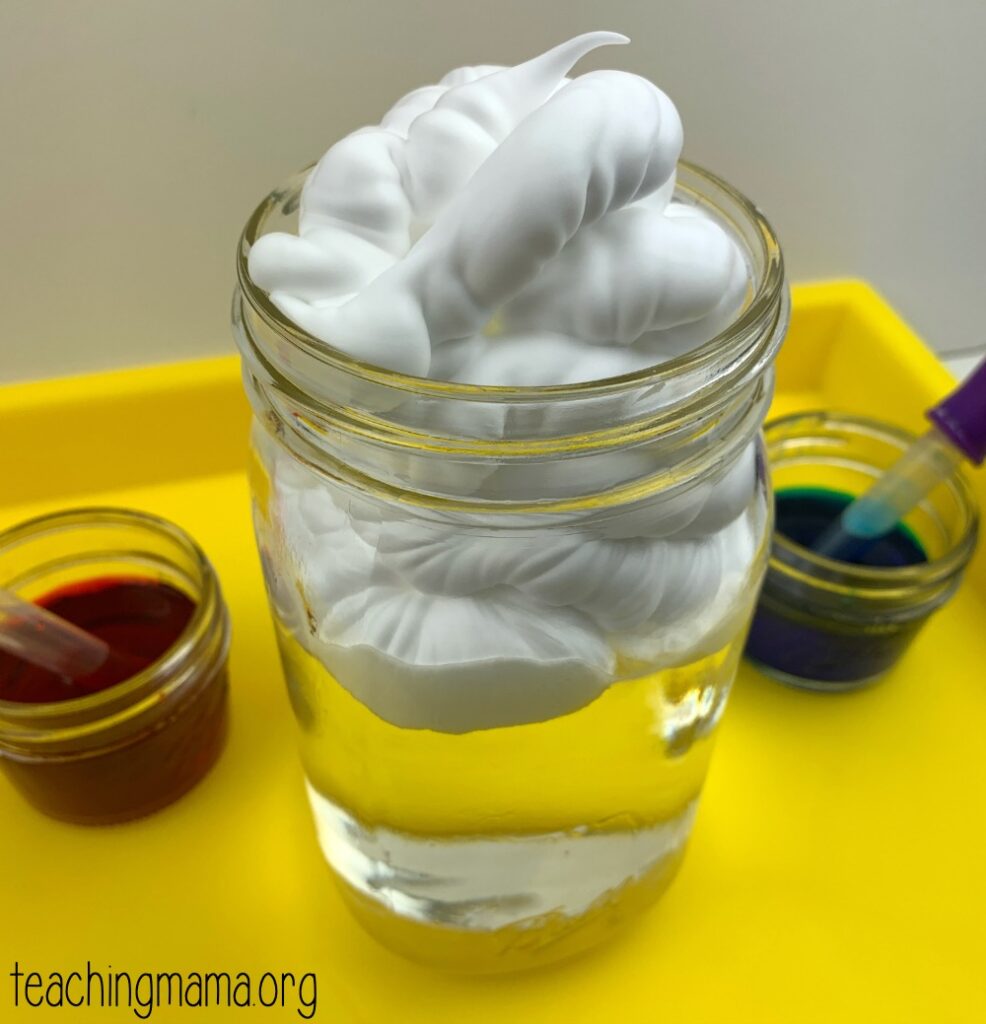 Use droppers or pipettes to draw up the colored water. Squeeze it out on top of the shaving cream.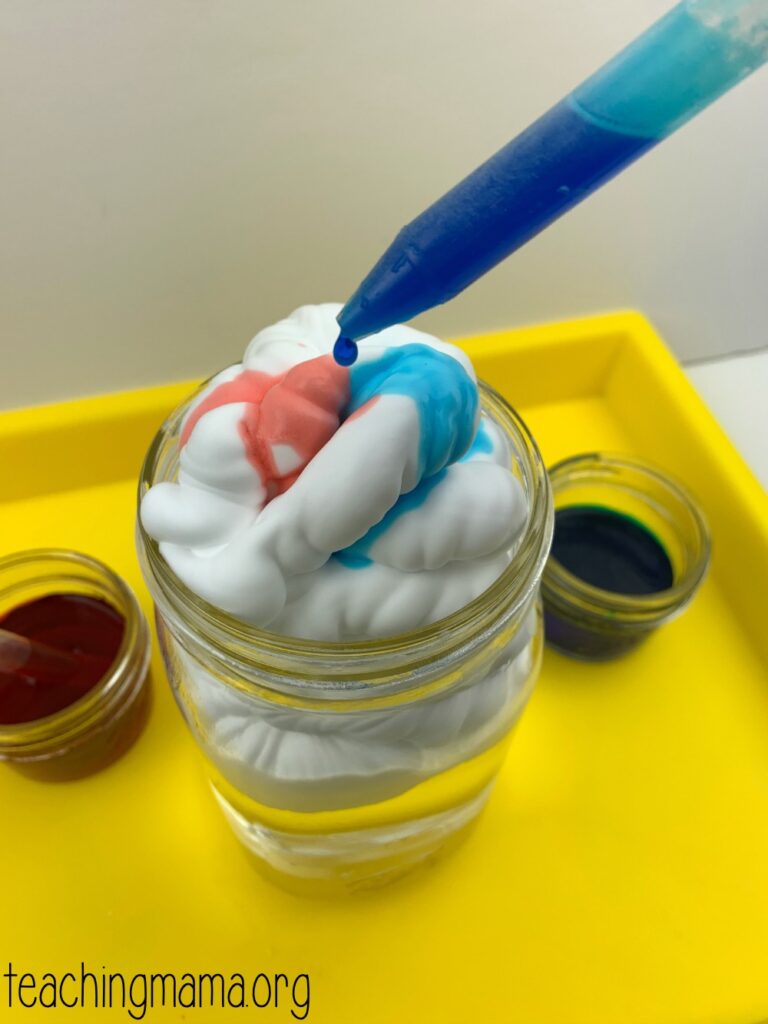 You'll start to see the food coloring drop through the shaving cream and into the water. You may start to see the colors mixing! To speed things up and to make it really cool looking, drop in a tablet of Alka-Seltzer.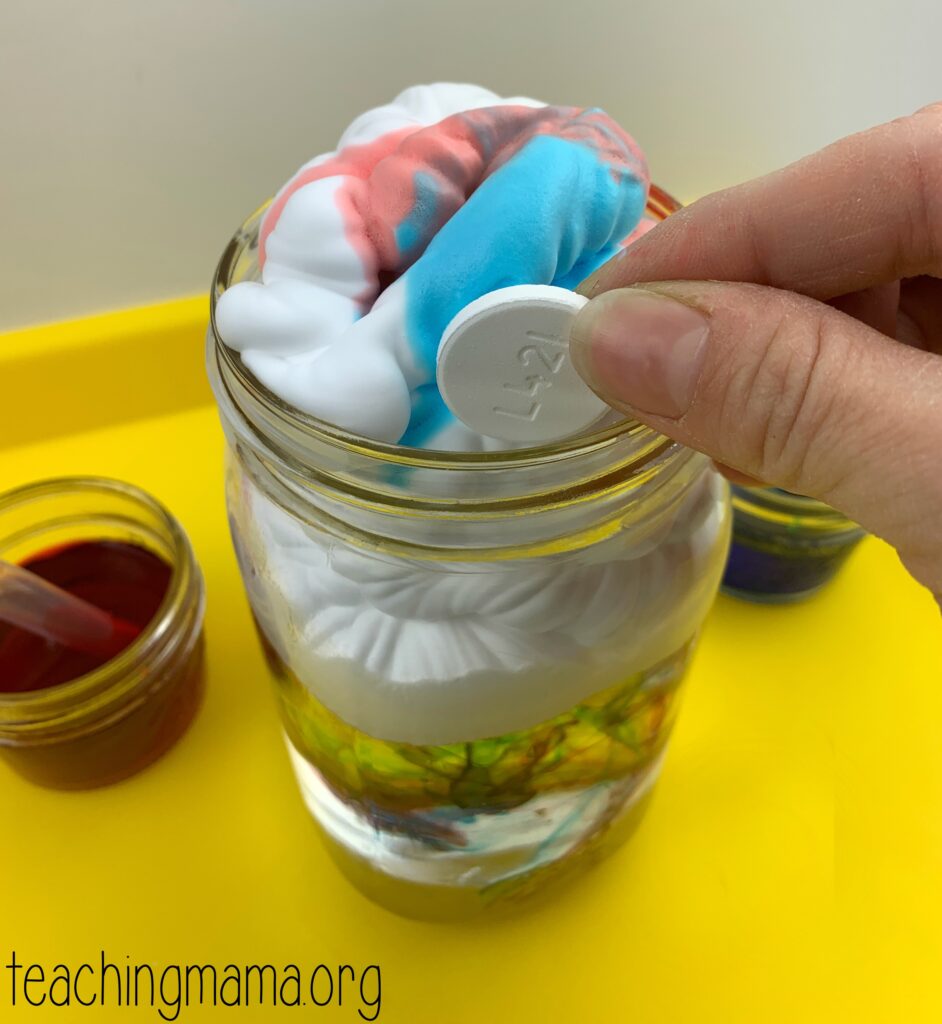 You may need to use the dropper to push the tablet to the water. Then you'll see a bunch of bubbles and the colors mix together quickly. It's so fun to watch!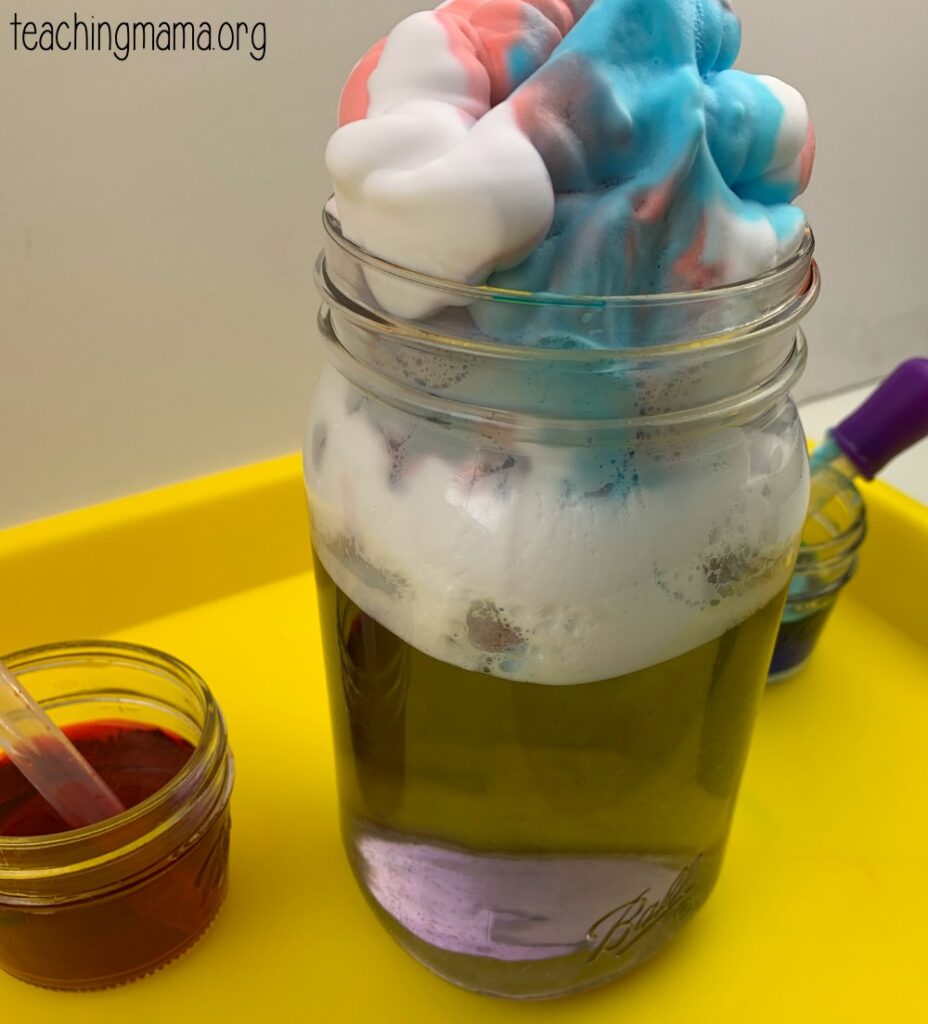 You can try these different combinations:
red and yellow = orange
red and blue = purple
blue and yellow = green
Since pictures don't do it justice, check out the video below to see it in action!
Isn't that so easy and fun? I hope you'll try it out! Let me know what you think in the comments!