This sticky tree is great for fall, but could be used any time of the year. For this activity, I took a long piece of clear contact paper
and stuck it to our back door window using these Scotch Restickable Shapes. Then I drew a tree using permanent marker onto the sticky side of the contact paper. My first idea was to give my 2-year-old fake leaves, acorns, and foam apples. However, we quickly realized that they were too heavy and did not stick on. So, I got out some puff balls and decorated the tree with them.
It didn't really hold is attention, so we tried foam apples (from Target) and foam leaves (that I cut).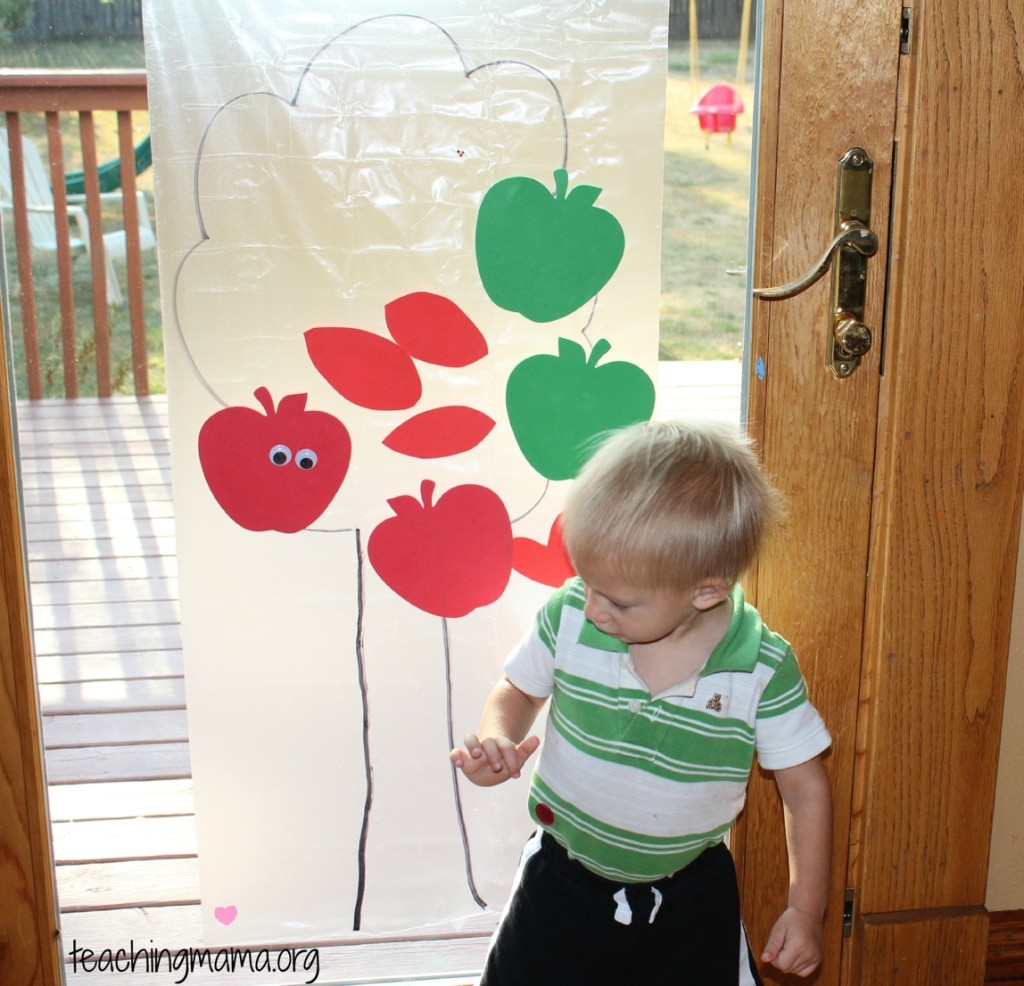 Once again, it didn't really hold his attention. Third time must be a charm because this next activity REALLY held his attention. I found some clip art on Etsy by SimplyBrenna and thought it would be fun to print them out, cut them, and have him  make a fall scene with the clip art. Here's what he created…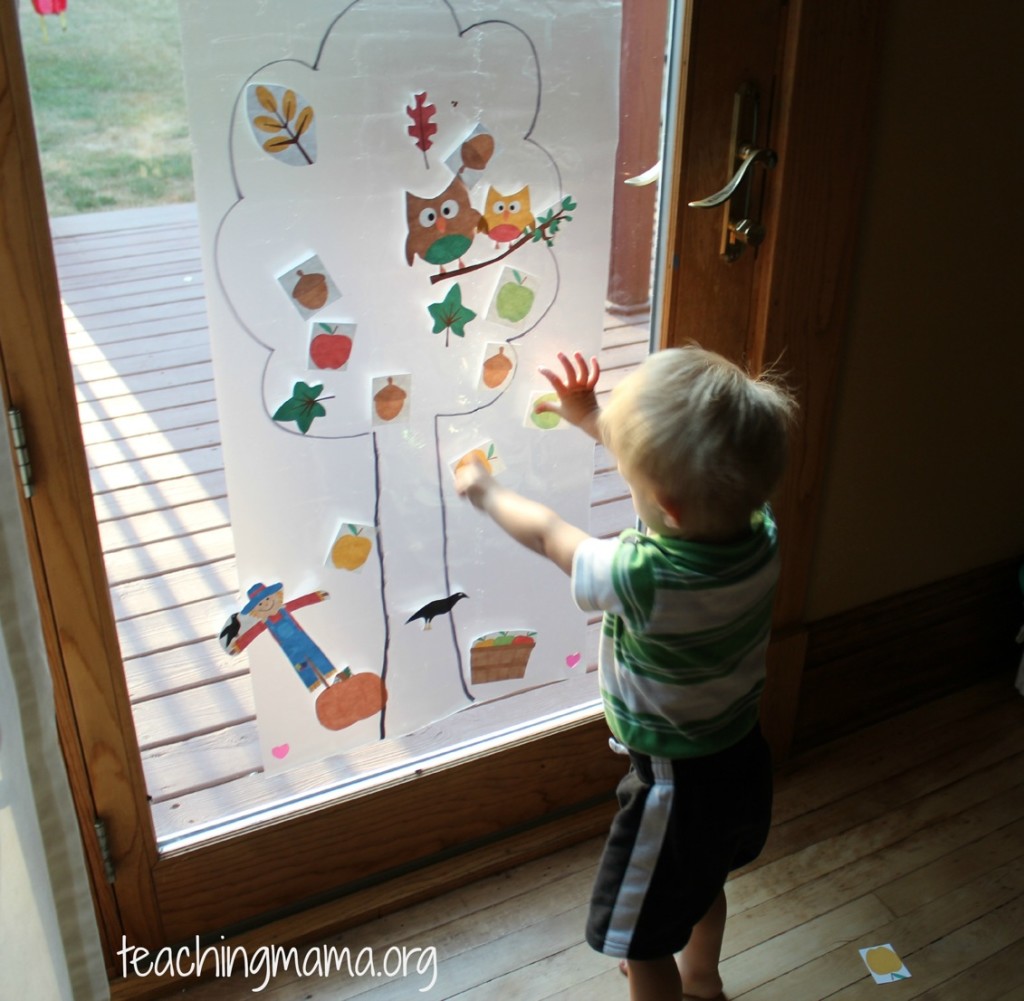 He really enjoyed this activity. He was focused and determined to get every single picture up on the contact paper. It was so cute how he told me what each item was and pointed out their colors. And I wish you could have seen how PROUD he was when he was done. He could not wait to show his dad! Here is his finished artwork…
You can also do this with real leaves! We found that the brown ones didn't stick super great, but the colored and green ones did!

Happy fall!