5 Summer Activities for Preschoolers
Disclosure: I am a blog ambassador for Lakeshore Learning and am compensated for my work. I received product free of charge, but all thoughts and opinions are 100% mine.
Summer is just around the corner! This time of year is really so much fun. We are outside more, have a relaxed schedule, and are creating so many memories together!  If you're like me, you are always looking for fun ways to keep your kids busy. Today I'm sharing five summer activities for preschoolers. While I mentioned the activities are for preschoolers, older children would also enjoy them!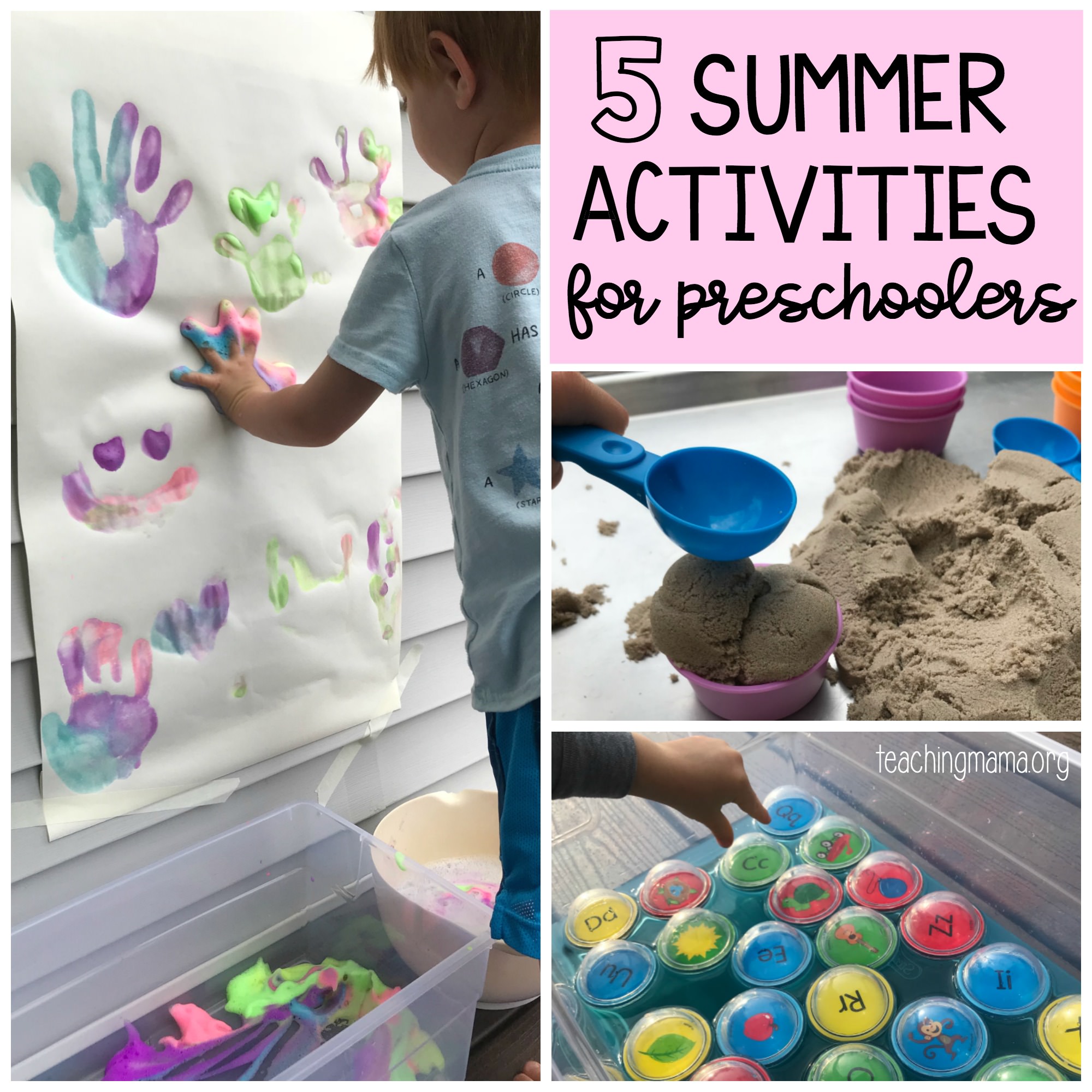 5 Summer Activities for Preschoolers
We love anything that is similar to soap foam. This reminded me so much of our soap foam sidewalk paint! Instead of making it in a blender (like we do), this foamy paint is dispensed in a plastic hand pump. You shake the bottle, then push down the hand pump and foamy paint comes out! Super simple!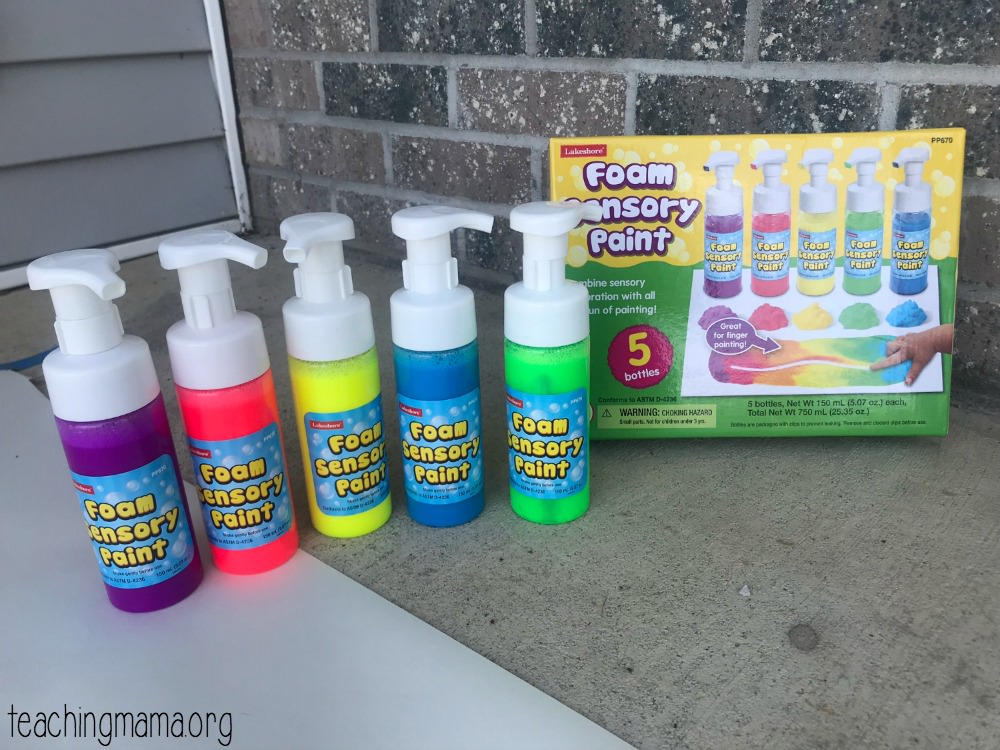 We played with it several ways. First, we squirted it into a plastic bin and just played with it with our hands. I had a bowl of water nearby for my son to wash off his hands. He loved how it felt!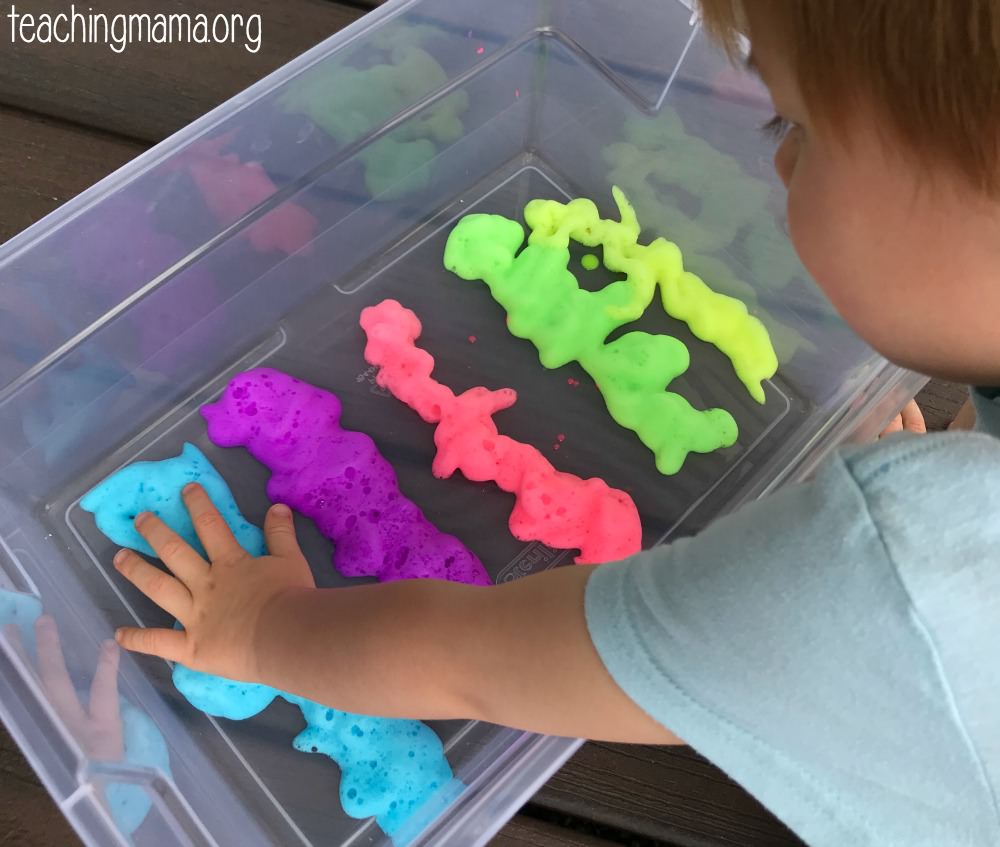 The vibrant colors are so pretty!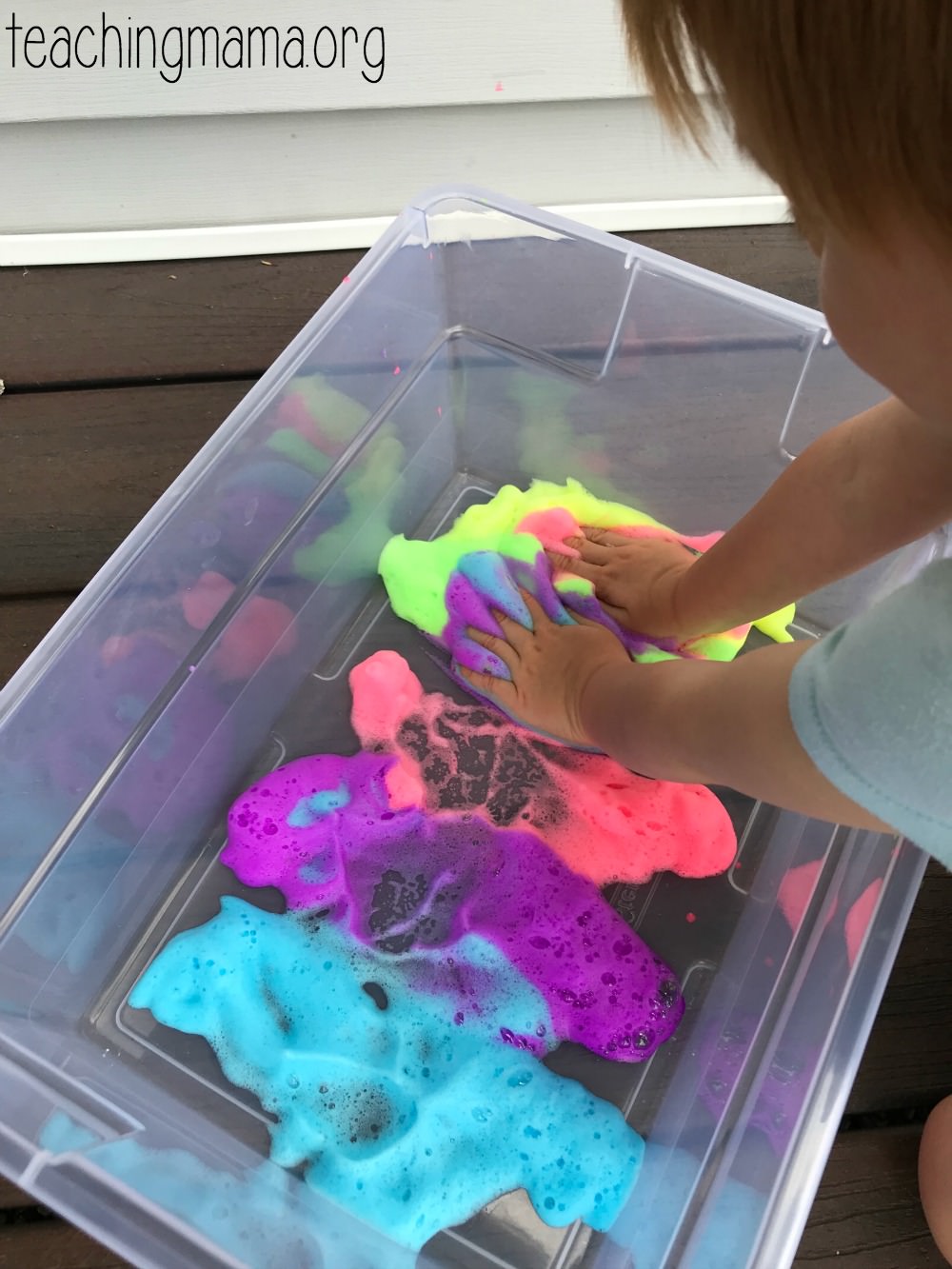 I also taped paper to a wall. Then he made prints with his hands and used his finger to draw.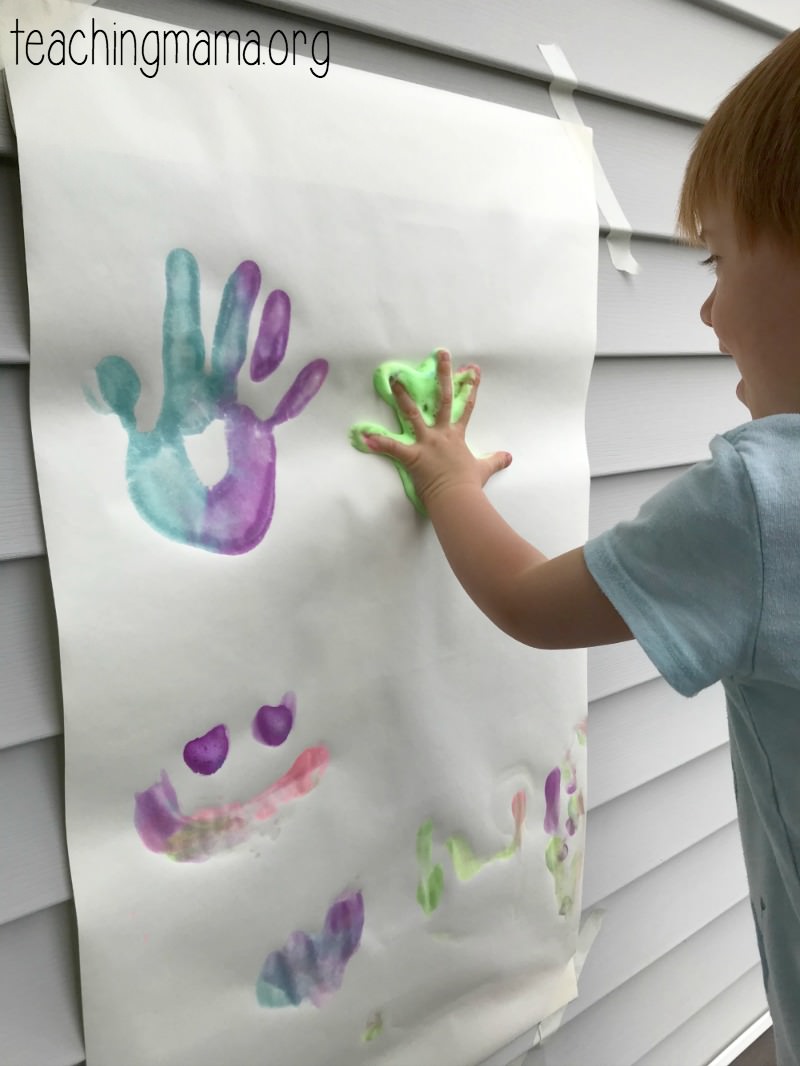 The cool thing about this, is when it dries, it looks really pretty!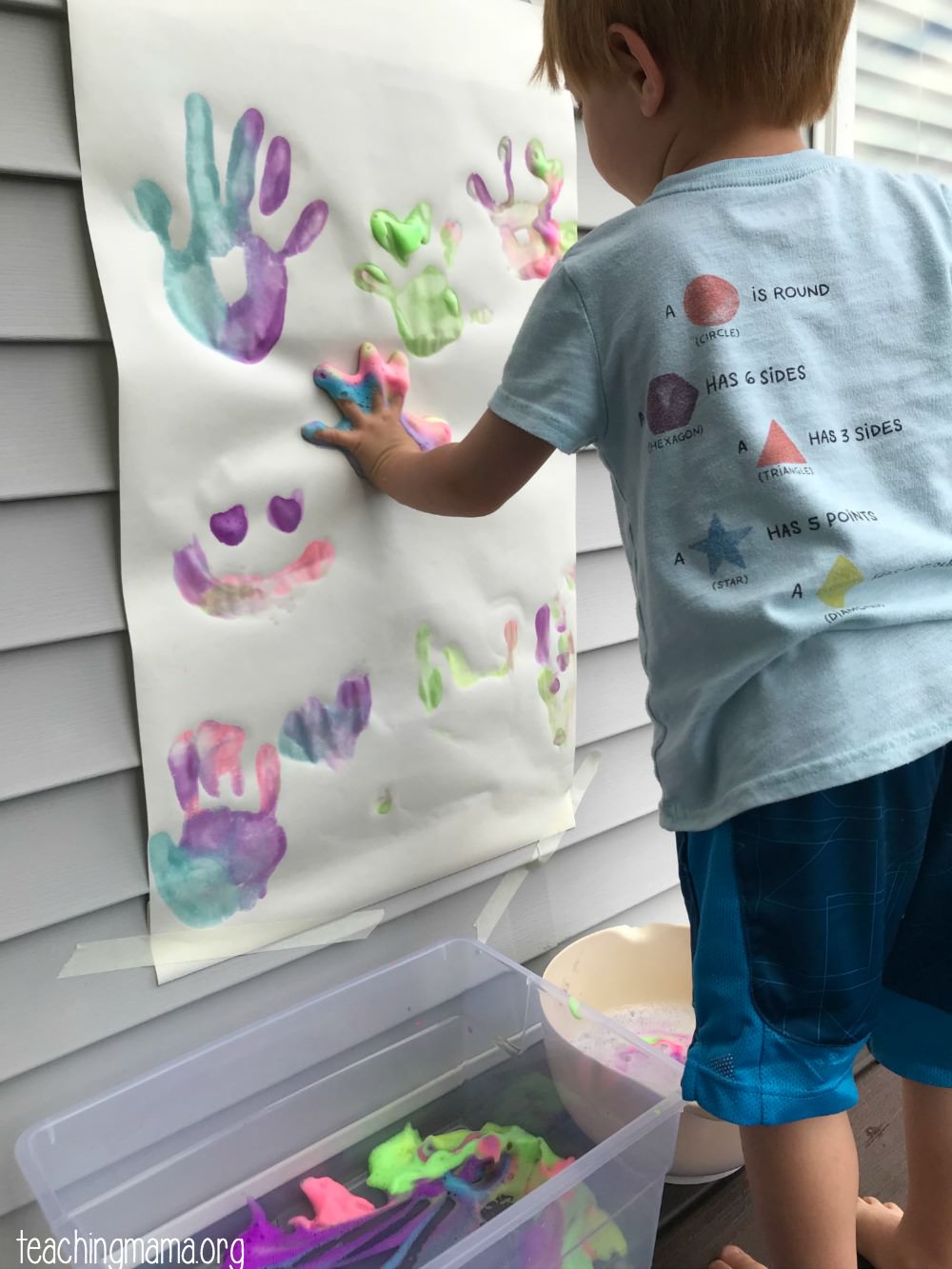 He also tried using a paintbrush, but he found that using his hands worked better.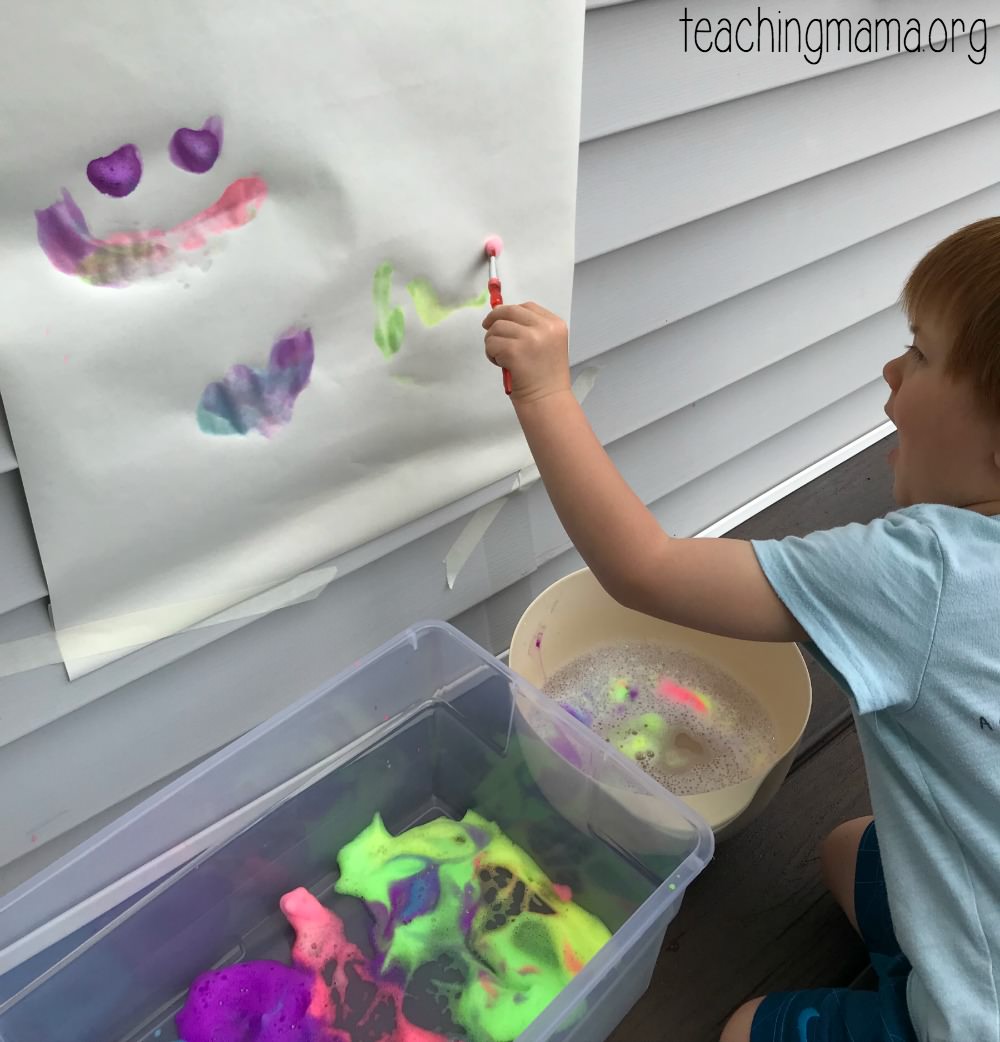 You can also use this on the sidewalk; just make sure to wash it off when you're done so it doesn't stain the cement.
This Foam Sensory Paint such an easy sensory activity for kids. We've played with this three times and we still have 2/3rds of our bottle left!
This set of ice cream sensory sand set has been played with on repeat for the past week! The sand feels AMAZING! It's kinetic sand, so you are able to mold it, but it is squishy and it moves slightly as you play with it. This is great for practicing fine motor skills and imaginary play.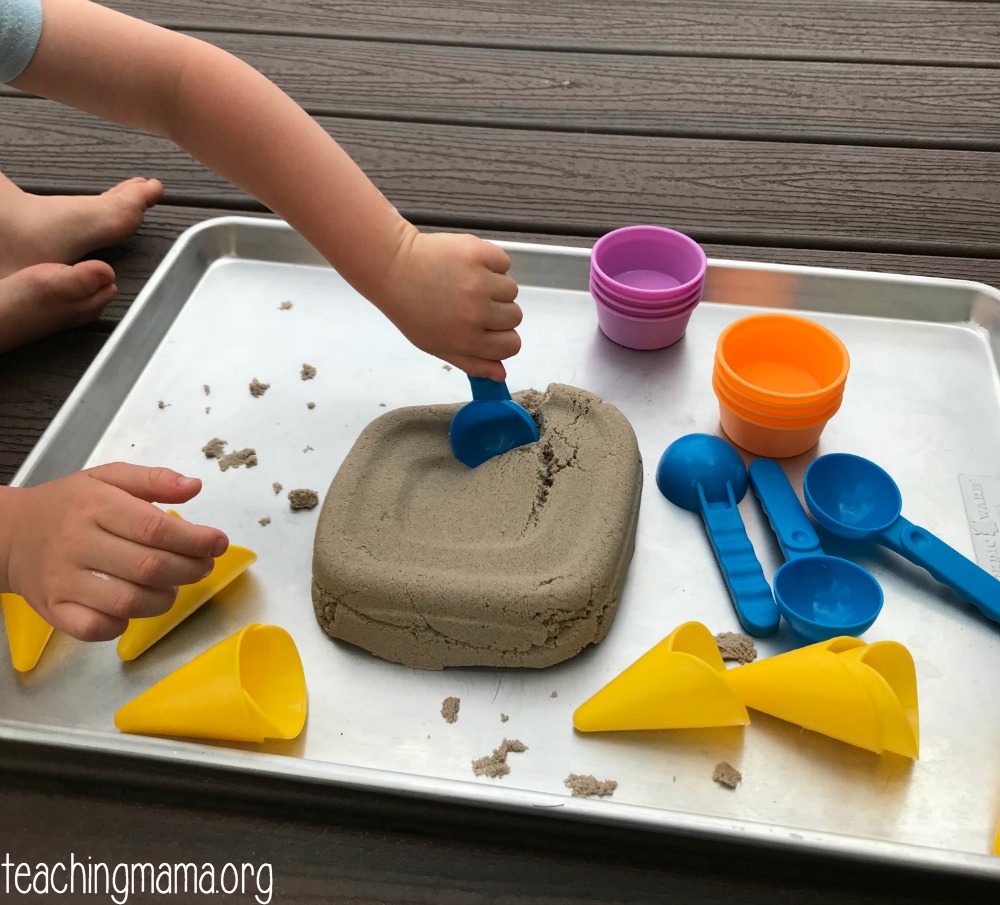 We made a lot of ice cream cups and cones!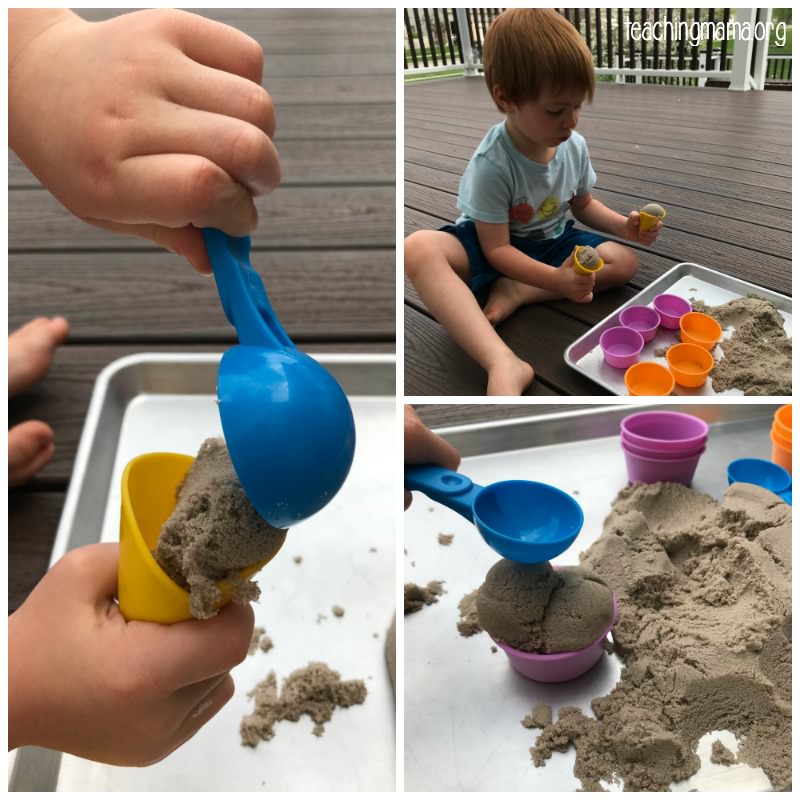 I'm not exaggerating when I say we've played with this for hours! I love that I can set out this set and it keeps my kids busy for so long. And clean up is super easy! The sand sticks so well to each other, that there really is no mess!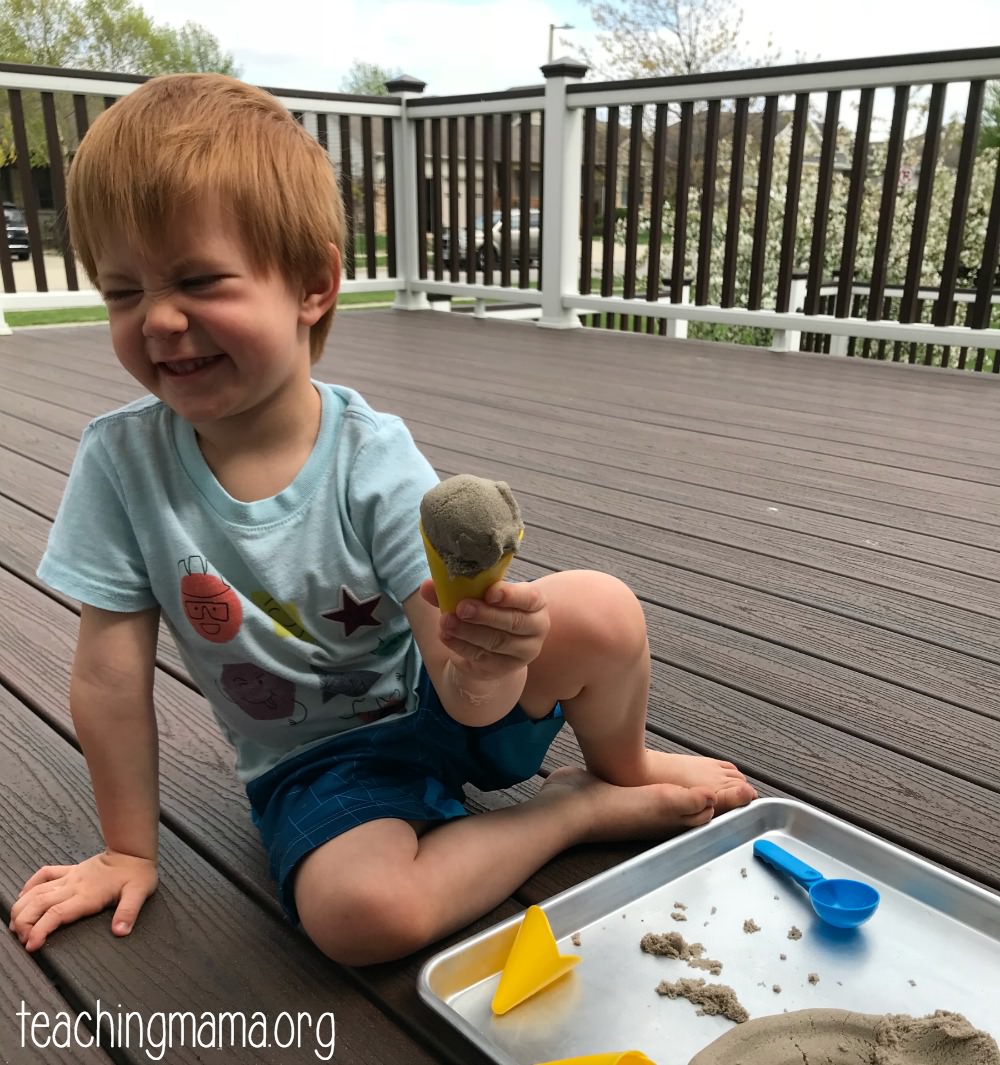 This one is super fun, and a great way to practice number and letter recognition! For this one, you set up a board a little distance away from the child. Then you hand them 3 magnetic bugs. They toss it to the board and then they tell you what it landed on.
There is an alphabet side (with uppercase letters) and a numbers side. (1-20).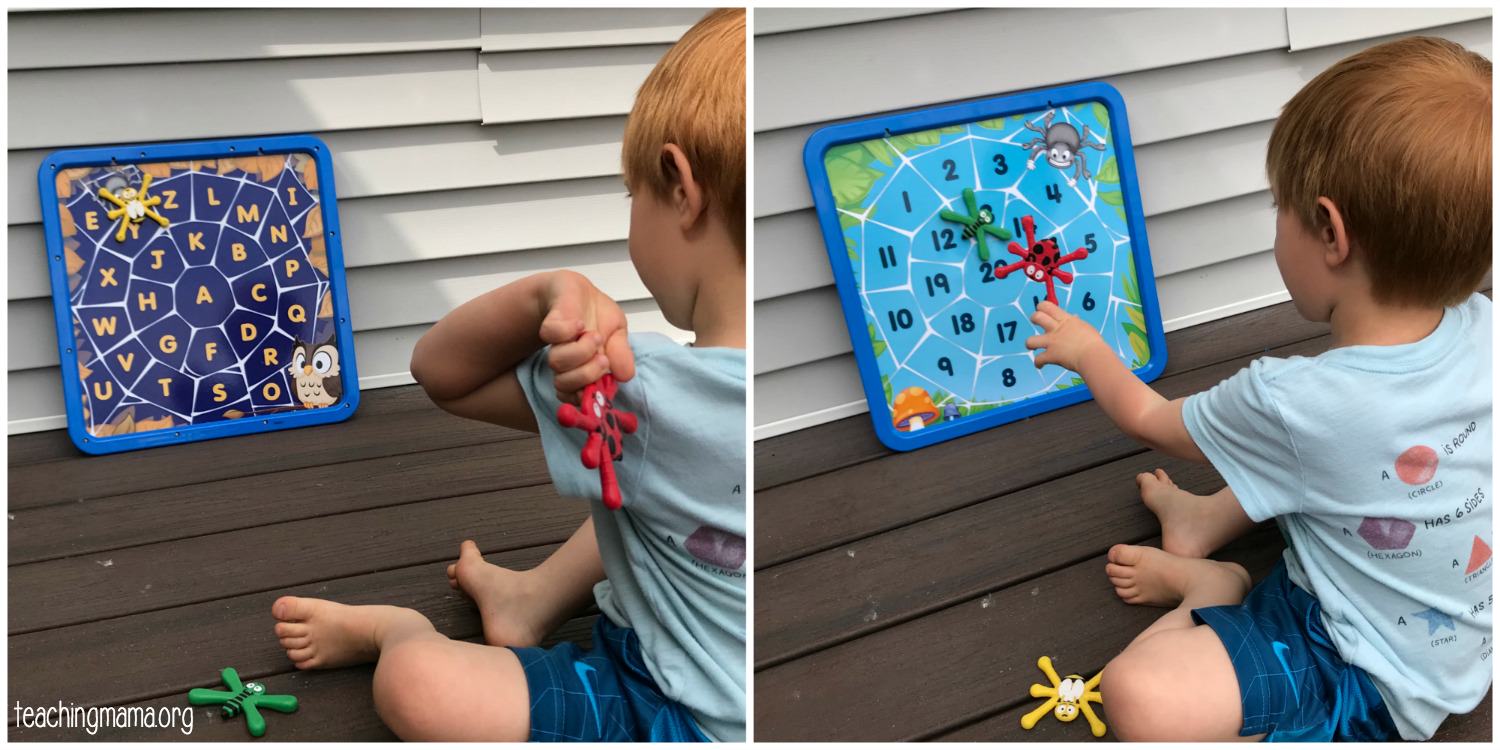 The bugs stick so well to the board. This Magnetic Bug Toss activity is also wonderful for gross motor skills and hand-eye coordination!
These alphabet bubbles are so much fun to play in the bath tub, a water table, or even a plastic bin of water.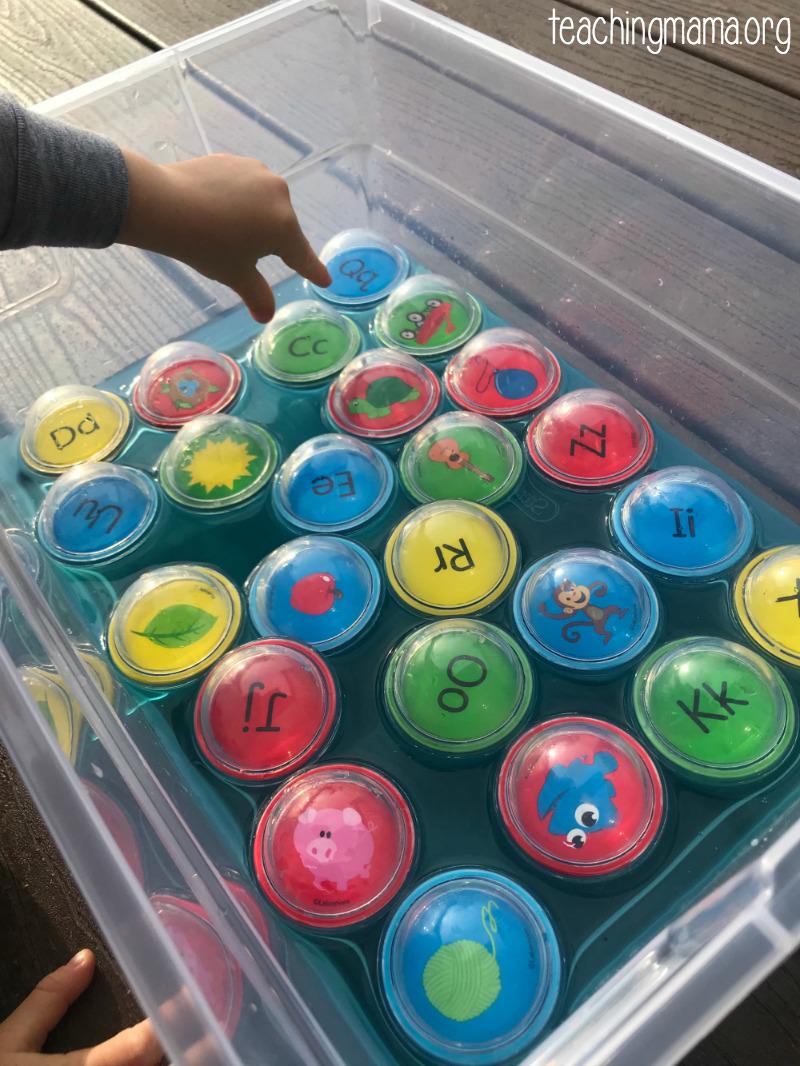 One side has the alphabet letters and the other side has a picture with matching the beginning sound. My 3-year-old absolutely LOVES these! We've had these for about a month and his letter recognition has improved because of using these.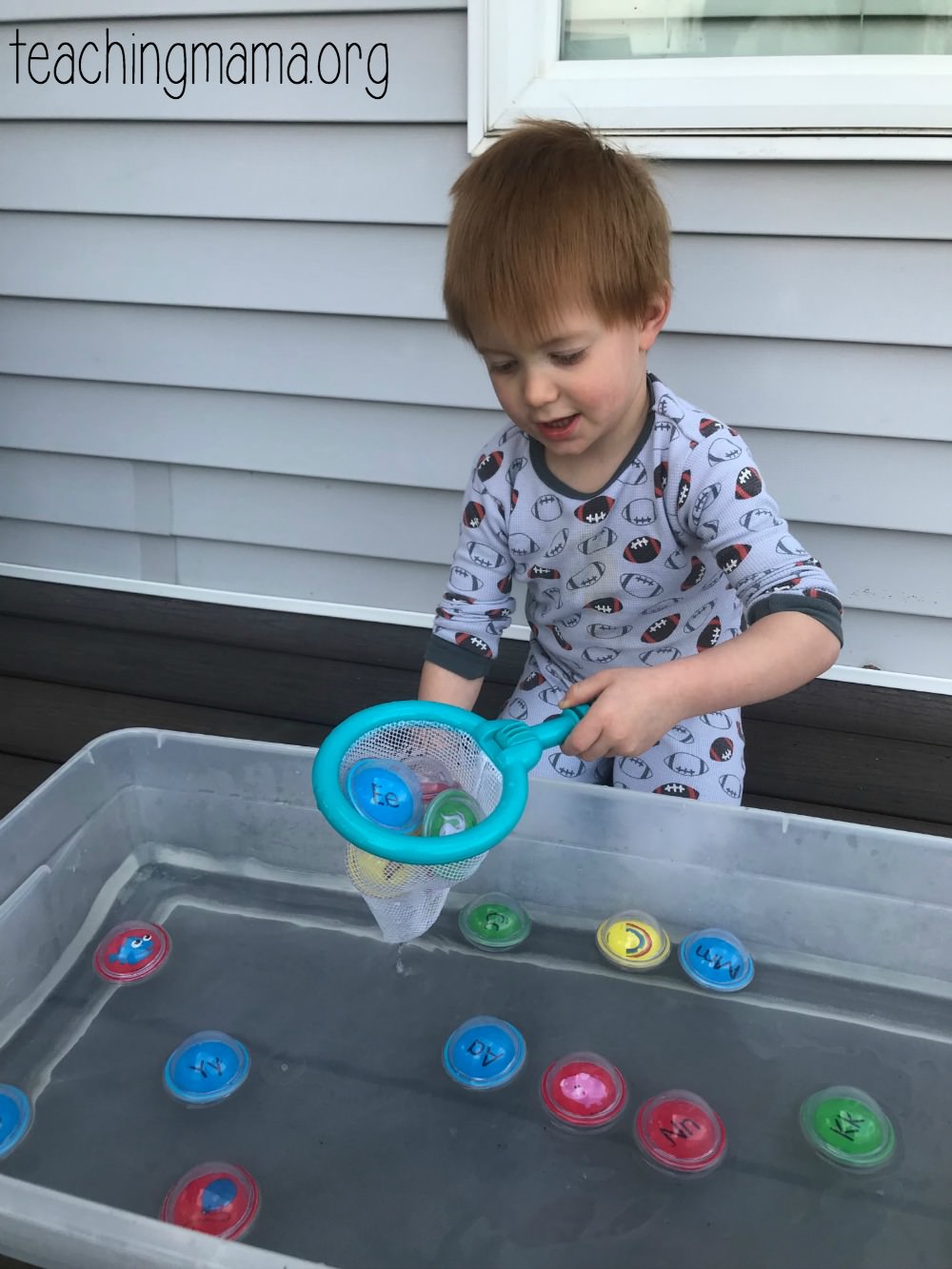 We like to use a net to scoop up the bubbles and then identify the letters.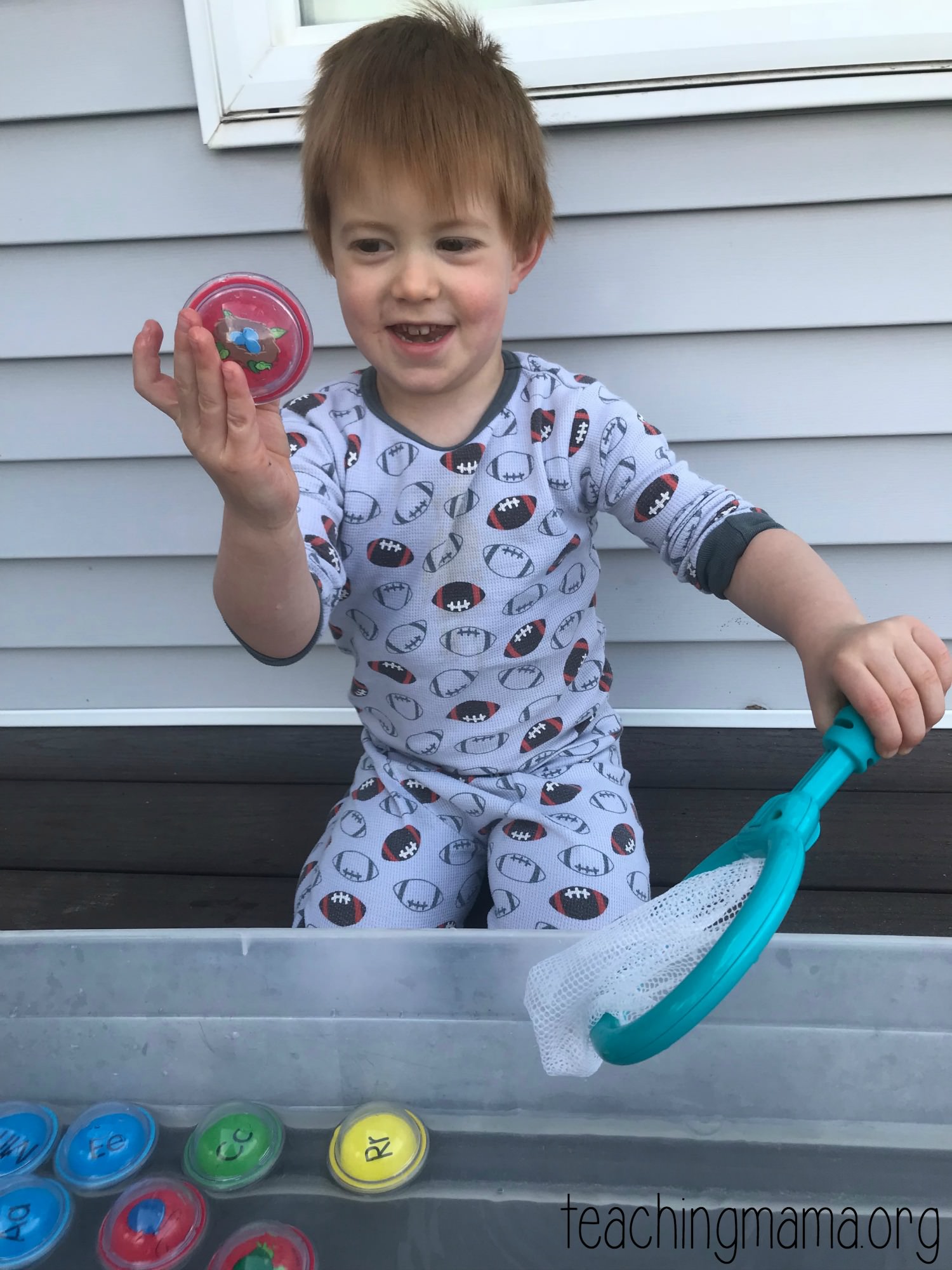 The Float and Find Alphabet Bubbles were a big hit!
Lastly, we love these water blocks! They are foam, lightweight, and super fun to create with! They stick really well to each other, so it's easy for kids to build with.
We've also used these in the bath tub!
I love watching my kids build…they each have their own style of creating. If you have a child that loves building, they will really enjoy these Design & Build Water Blocks.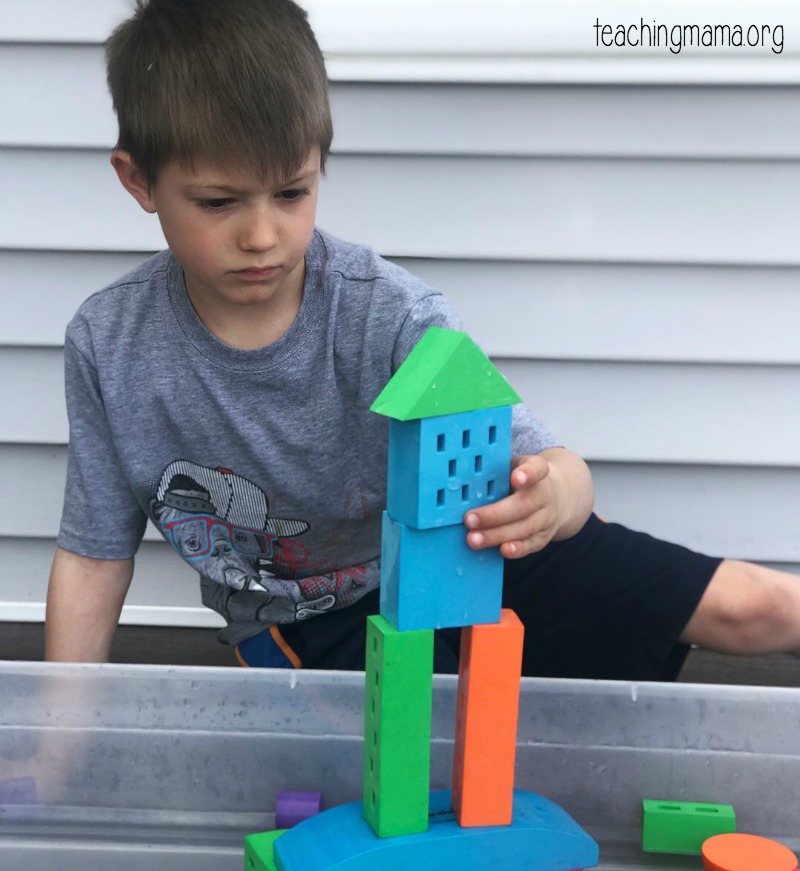 Water play is very beneficial for kids! I wrote about the benefits of water play on this post.
All these products are amazing and so fun for kids!
You can check out more from Lakeshore by visiting them at LakeshoreLearning.com or on social: Facebook, Instagram, Twitter, Pinterest and YouTube. Find your closest store here!