Do you have a time capsule for your kids? I have a box for all of my kids filled with favorite art work, keepsakes, and questionnaires I ask the kids each year. I have the First Day of School Questionnaire that I do with my kids, but I just created this Time Capsule Questionnaire for Kids that I'm doing at the end of the year.
This simple questionnaire is such a great way to reflect on the past year and to write their answers down before I forget them. Because we all know that even if we tell ourselves we won't forget a memory from our kids, it just happens that we do.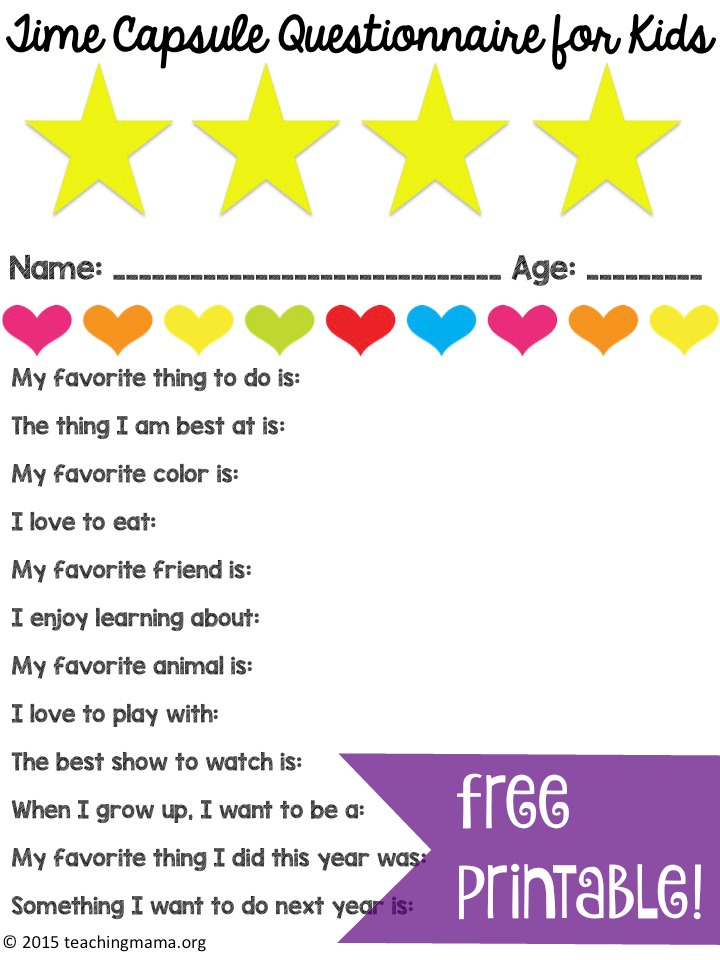 I love asking these questions to my boys. Sometimes their answers surprise me and other times they don't because I totally know things like their favorite food or color. The one answer that really surprised me when I asked my kindergartener was what he enjoys learning about. Apparently he's really interested in learning about "how babies get born". Hmmm…we haven't talked really about this, but I still wrote it down because I'll laugh at that answer when I look back on this in the future.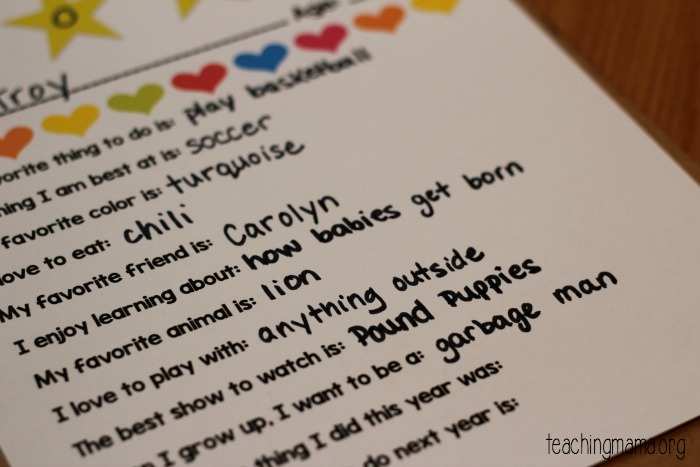 At the top of the sheet there are 4 stars for you to put in the year. Of course for this year, we wrote 2015.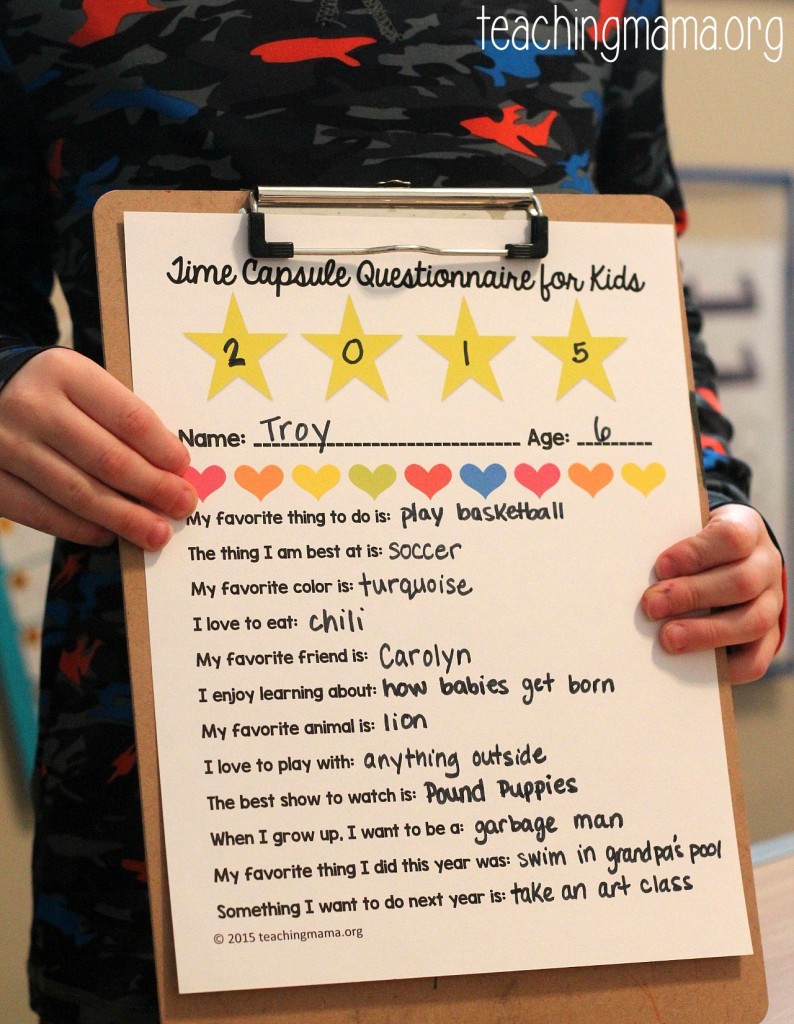 If you'd like to do this with your child, you can download the free printable here —> Time Capsule Questions