First Day of School Questionnaires
I love to do questionnaires with my children on the first day of school. It's fun to see how they change over the years! My preschool questionnaire that I created a couple years ago has been very popular, and I've had some requests to make the questionnaire for older grades. So today I'm sharing printable questionnaires for grades preschool through 5th grade! I hope these will make the beginning of the school year fun for you and your child!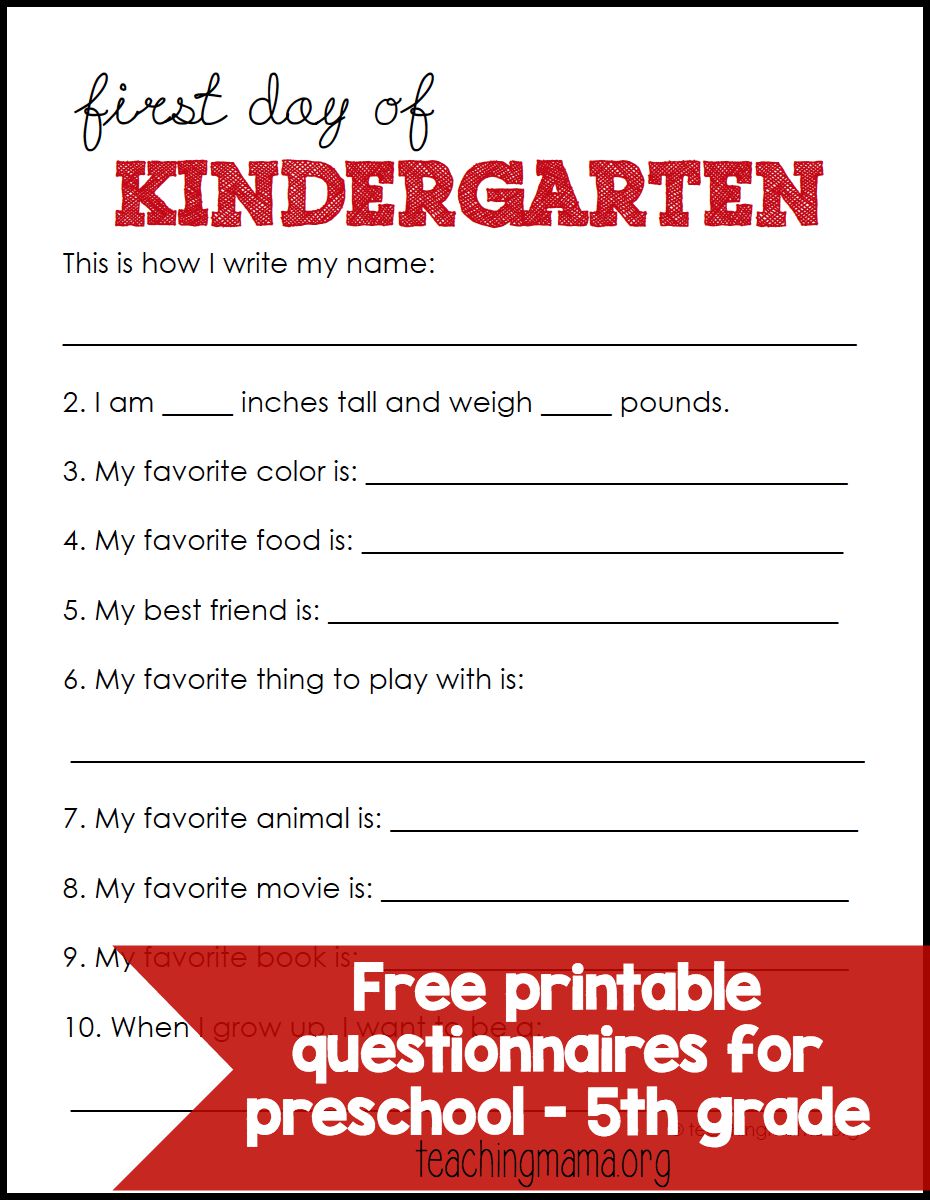 It's also fun to do the questionnaire at the end of the year to see how they've changed. 🙂
Click on the links below to download your FREE printable questionnaires!
First Day of Pre- Kindergarten
Have a great school year!