Counting Snowballs Addition Cards
If you have a little one or a class of students practicing addition, I've got the perfect printable for you! These counting snowballs addition cards are a fun way to practice this important math skill. Scroll down to read more about them and to download them for free!
After a child has learned how to count, especially understanding one-to-one correspondence, they can move on to learning addition. Typically, children in kindergarten learn to add numbers. They start with counting fingers and adding using math manipulatives. In first grade, children do more with addition and learn how to basic addition (and subtraction) facts up to 20.
These counting snowballs addition cards are designed for children in kindergarten and first grade, but you can use them with other ages, too.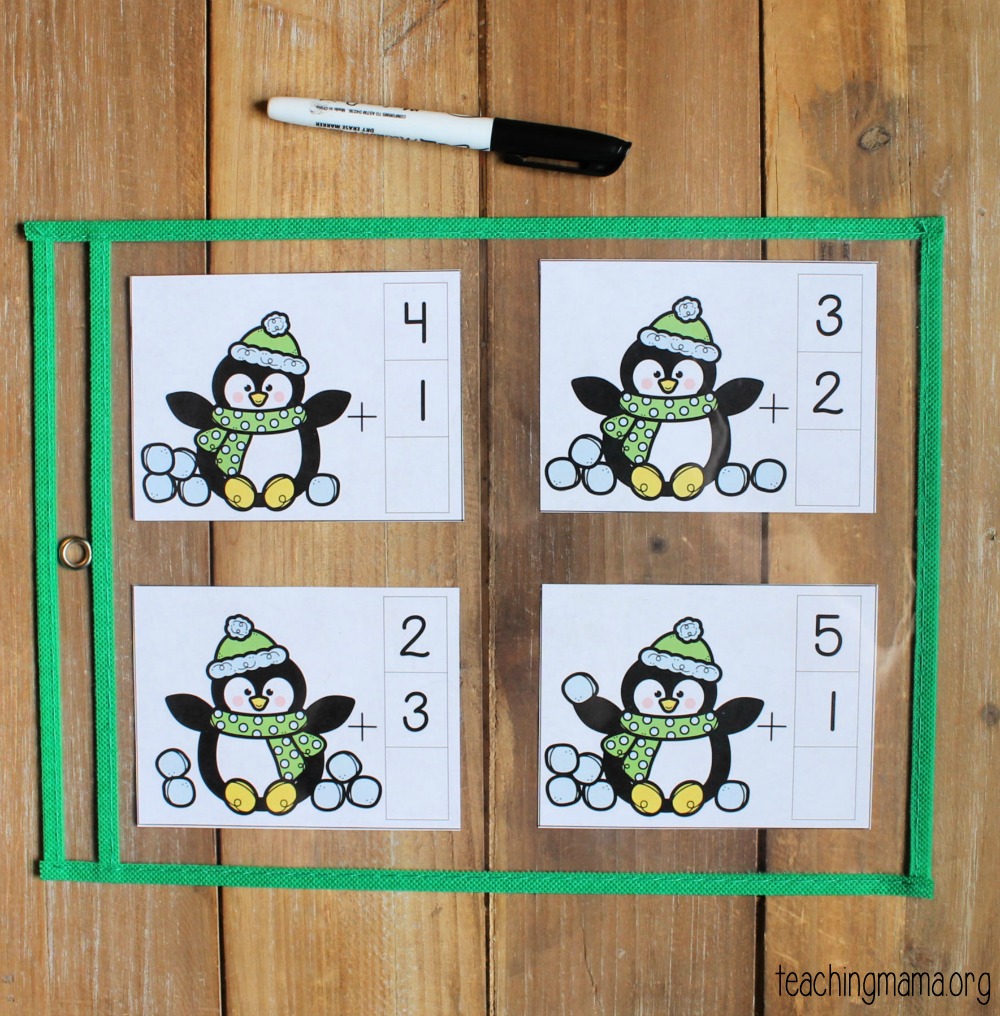 Each card has a basic addition fact on it. The sums range from 1-9. The snowballs on each card represent the sum, so a child can practice counting with them.
There are also blank cards. You can choose to make a problem using the number of snowballs on the card. I like to stick the cards in a plastic page protector and use a dry erase marker to make them reusable.
I love how cute these penguin cards are! You can download the printable by clicking the button below.