I'm am SO excited to share with you our preschool weather board! I just put it together and I also created some printables for YOU to use, too! Since we're still on the letter W, I thought studying weather would be appropriate. Also, Troy is talking a lot about the weather lately so I know he's ready for this!
First, I made a weather wheel.  This was the first time I bought clip art for printables and I love it! The only problem is that it didn't come with a graphic for snow. So please forgive me that this weather wheel doesn't include snow. To download your FREE copy, click here —> Weather Wheel
It's easy to assemble…just cut out the wheel and arrow and put a brad through it.
Then I made a weekly weather graph with cards to put under each day. To download your FREE copy, click here —> Weather Graph

My suggestion is print these out on cardstock and laminate them.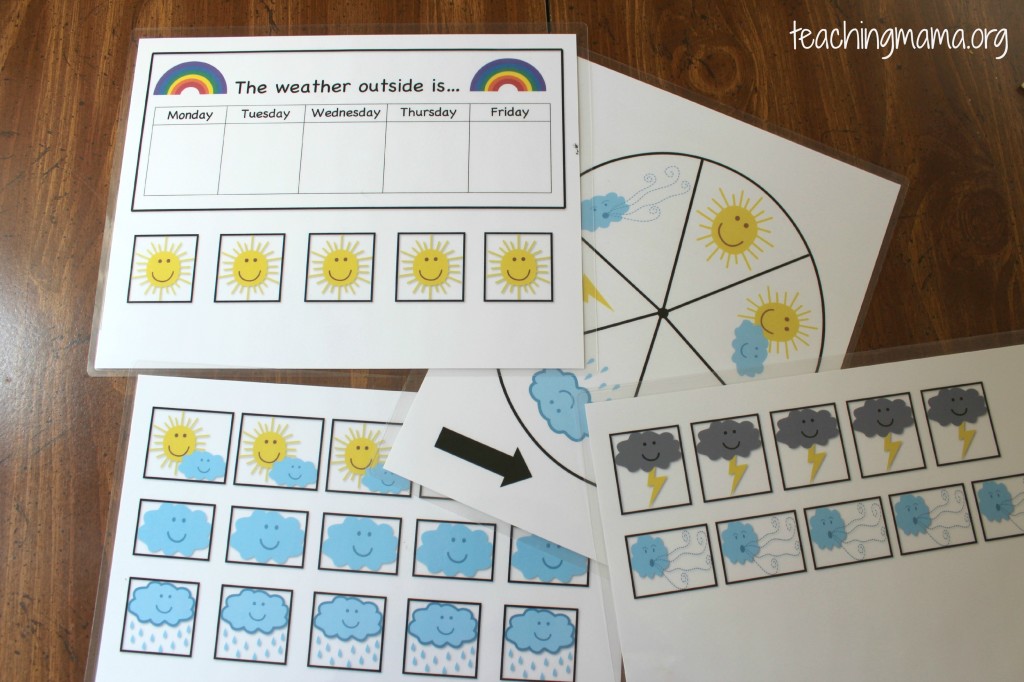 You don't need to mount the wheel and graph on anything, but I chose to make a board for this. I took an old canvas and wrapped it with fabric. Then I attached the weather graph and added an envelope below to hold all the cards. I also put velcro dots on the graph and cards.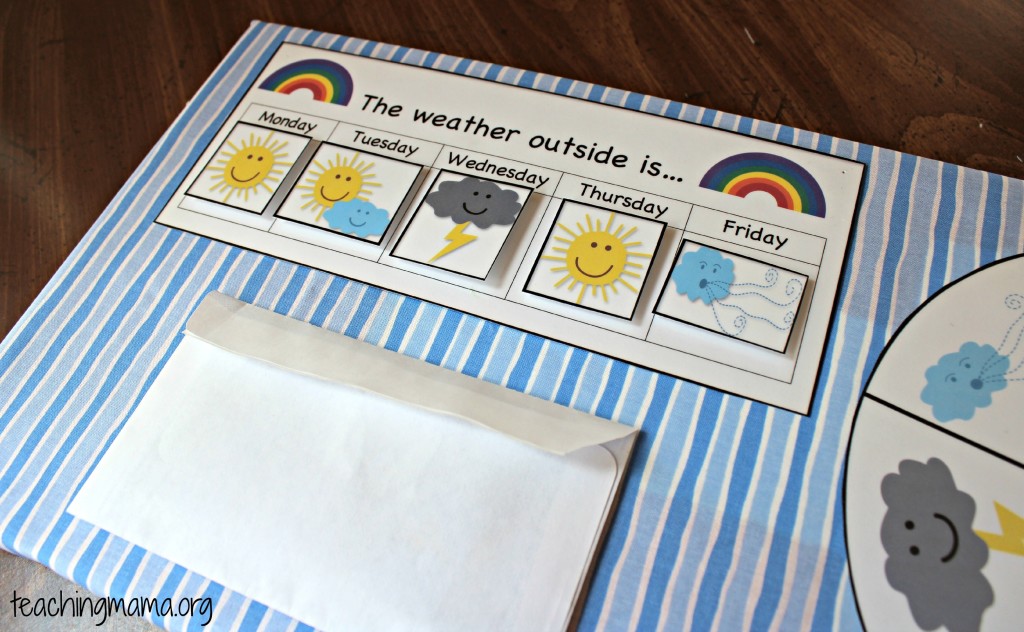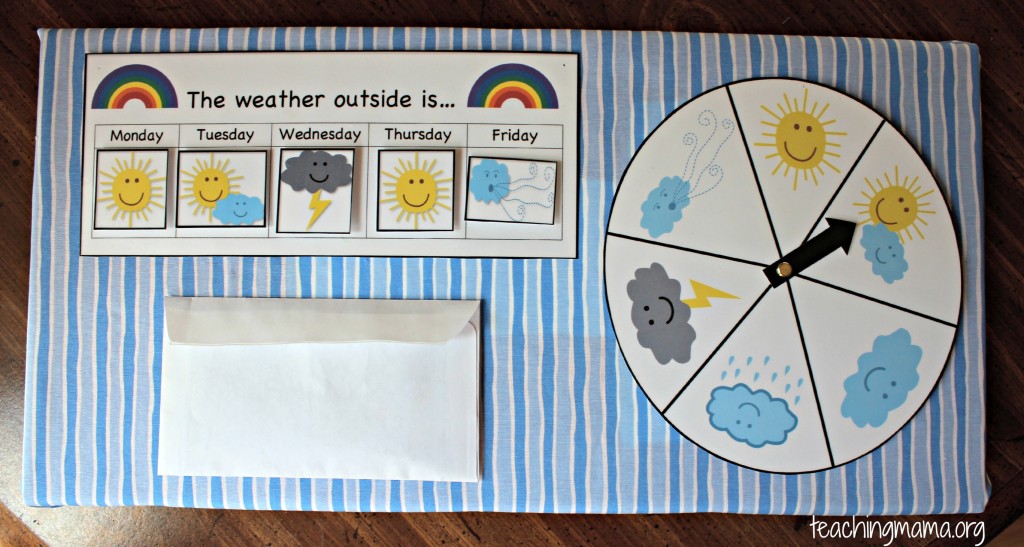 We are excited to add our weather board to our preschool day. I know it's a very common thing to do in preschooler curriculum, so I hope these resources are helpful for you!