4 Ways to Celebrate the First Day of Preschool
The start of preschool is just about here! Whether you send your child to preschool or teach preschool at home, it is a special day. To help make our day extra special, I came up with 4 fun ways to celebrate the first day.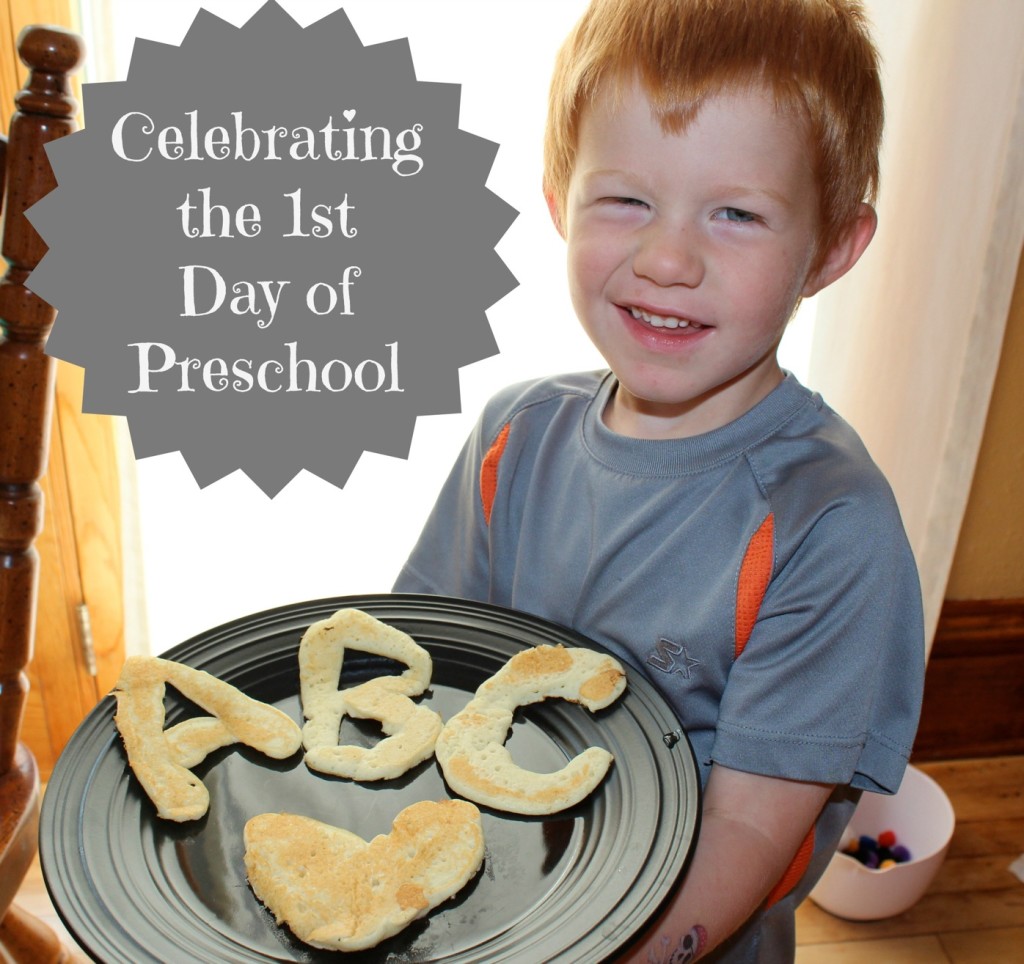 1. Make ABC pancakes 
This is so fun! Surprise your preschooler in the morning with pancakes in the shape of alphabet letters! To make ours, I used pancake mix and used a tablespoon to write the letters on the griddle. It did not take long to cook, so make sure you flip them fast or they will burn!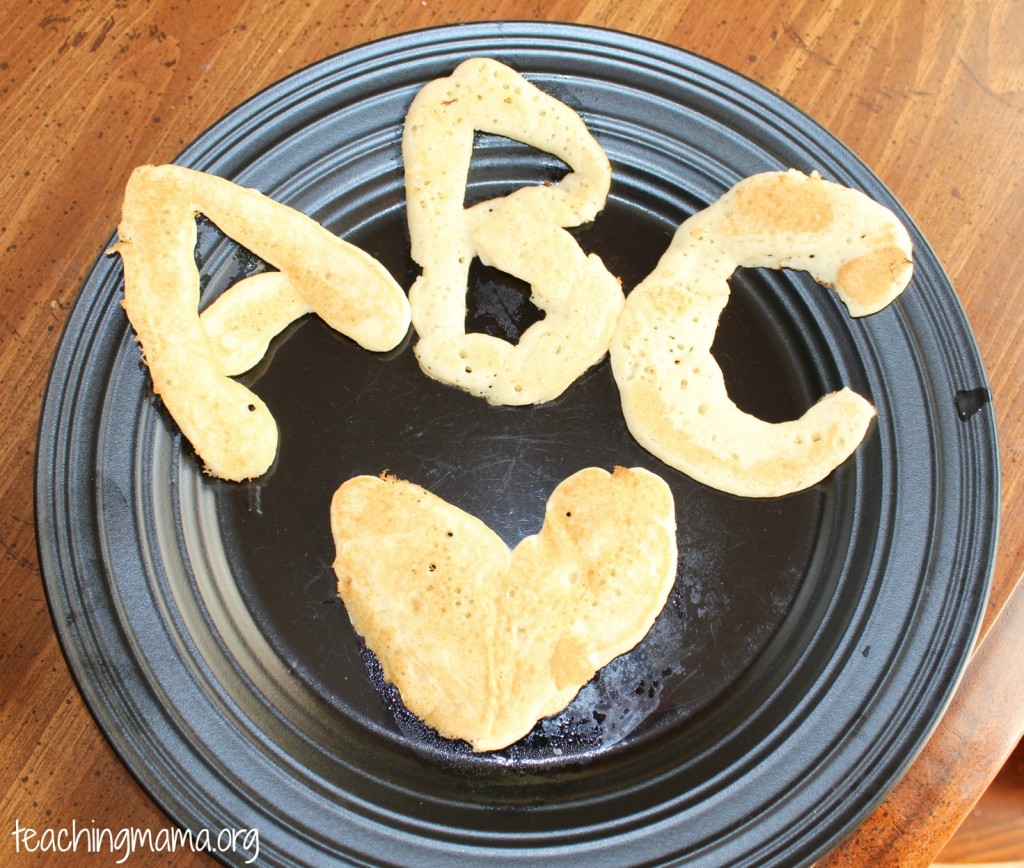 2. Take a 1st Day Picture
Document this day with a picture! I created a First Day of Preschool sign to add with our picture. I made this free printable in 5 different colors. Feel free to download them!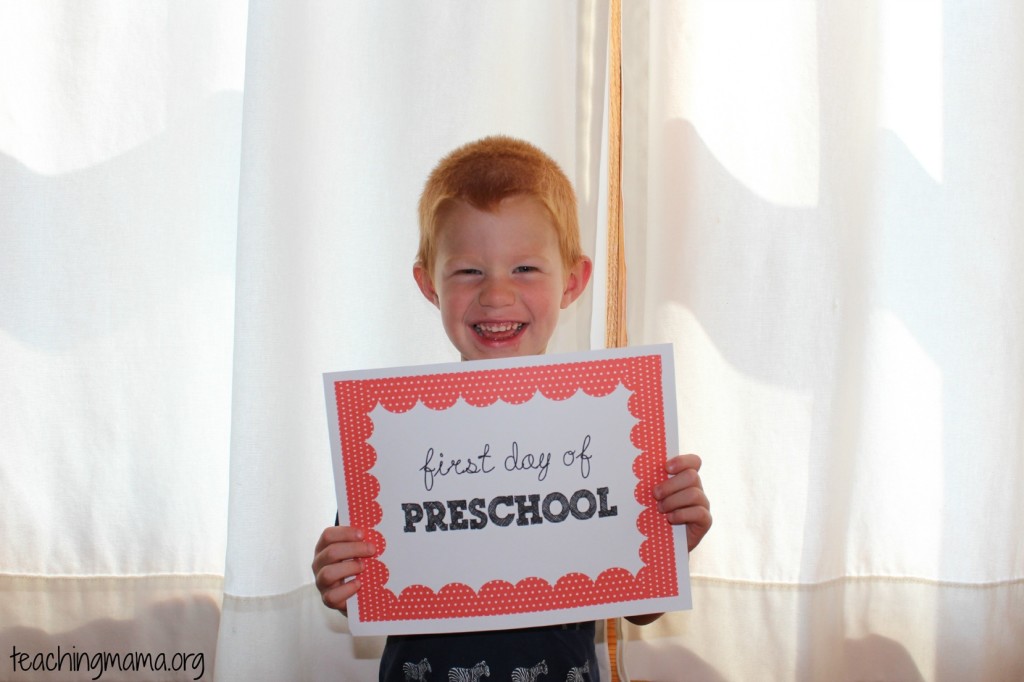 To download your free printable sign, click on the links below.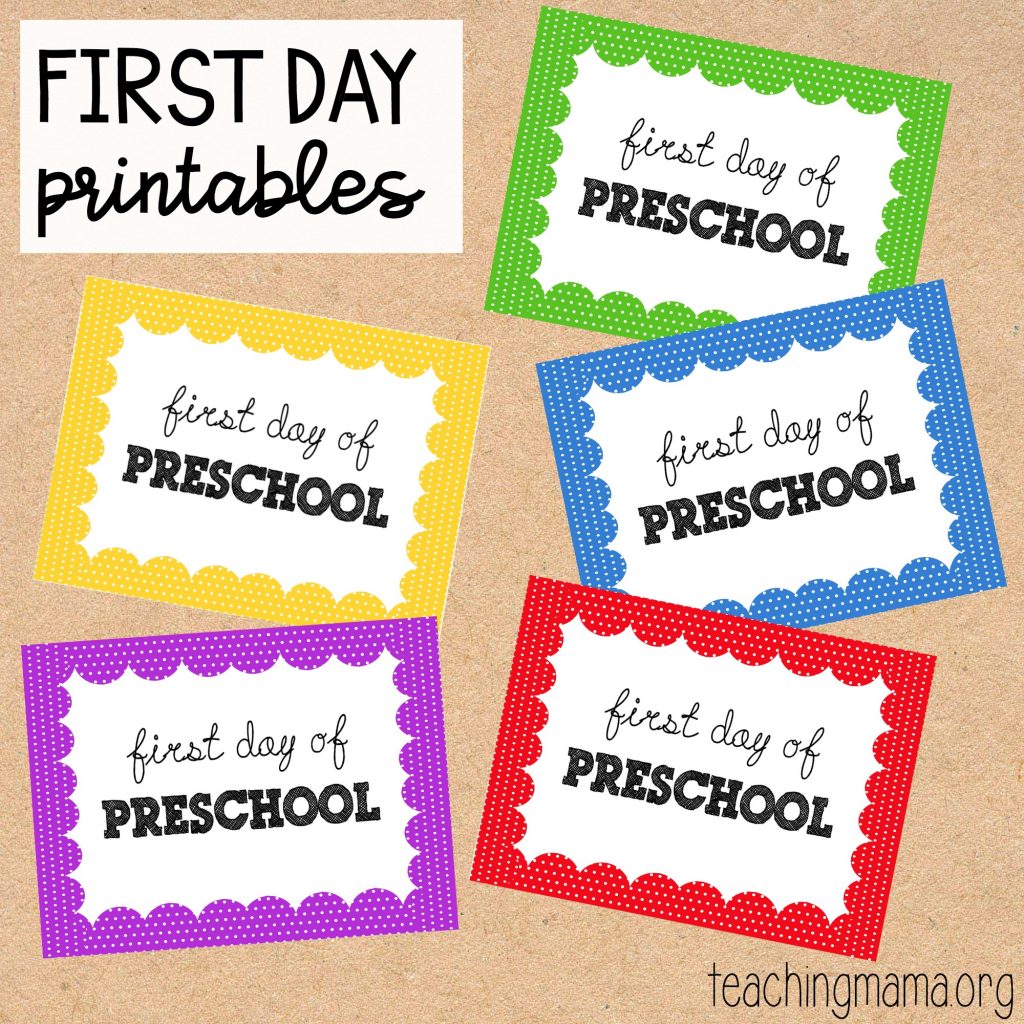 3. Fill out a Questionnaire
I asked my preschooler some simple questions and wrote them down. I also had him write his name (as best as he could!).  It will be fun to look back at this in the future! His answers were so cute! I love that his best friend is grandpa 🙂
To download your free copy of this, click on this link —> First Day Questionnaire
4. Draw a Self-Portrait
Have your preschooler draw a picture of himself. My little guy drew a hilarious picture!  (I drew the outline of the head.)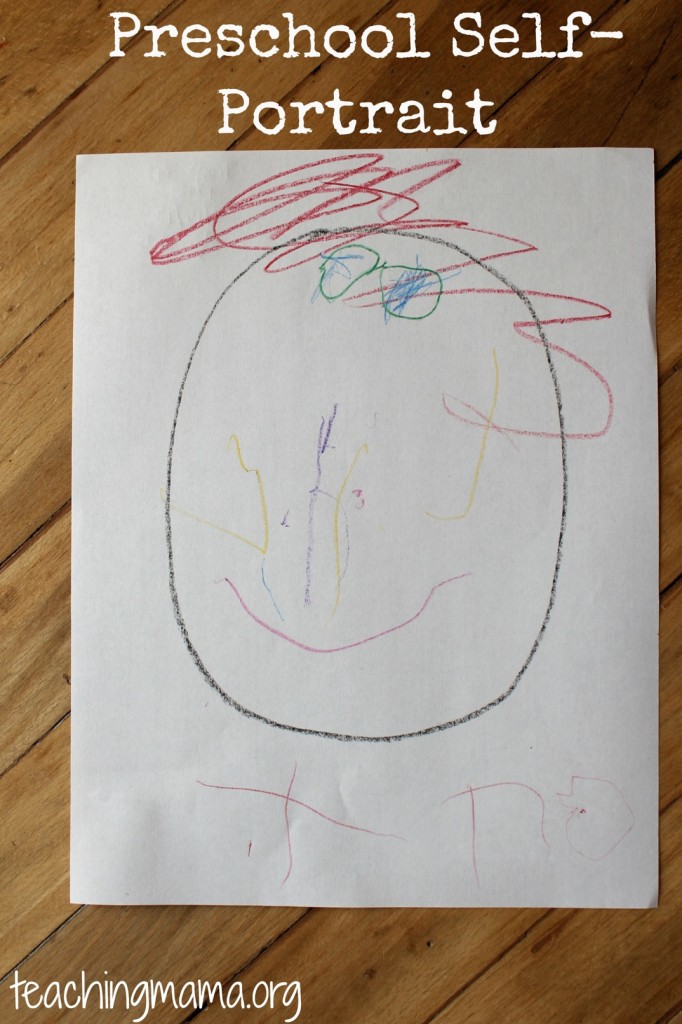 How will you celebrate the first day?