I  just love this time of year….pumpkins, colored leaves, warm drinks, sweatshirts, campfires and the list could go on and on! 🙂 After using some adorable fall clip art for this toddler activity, I thought I should also use it to make some math printables for my preschooler. I ended up making a 10-page packet of math activities for preschoolers. And I want to share it with you, too!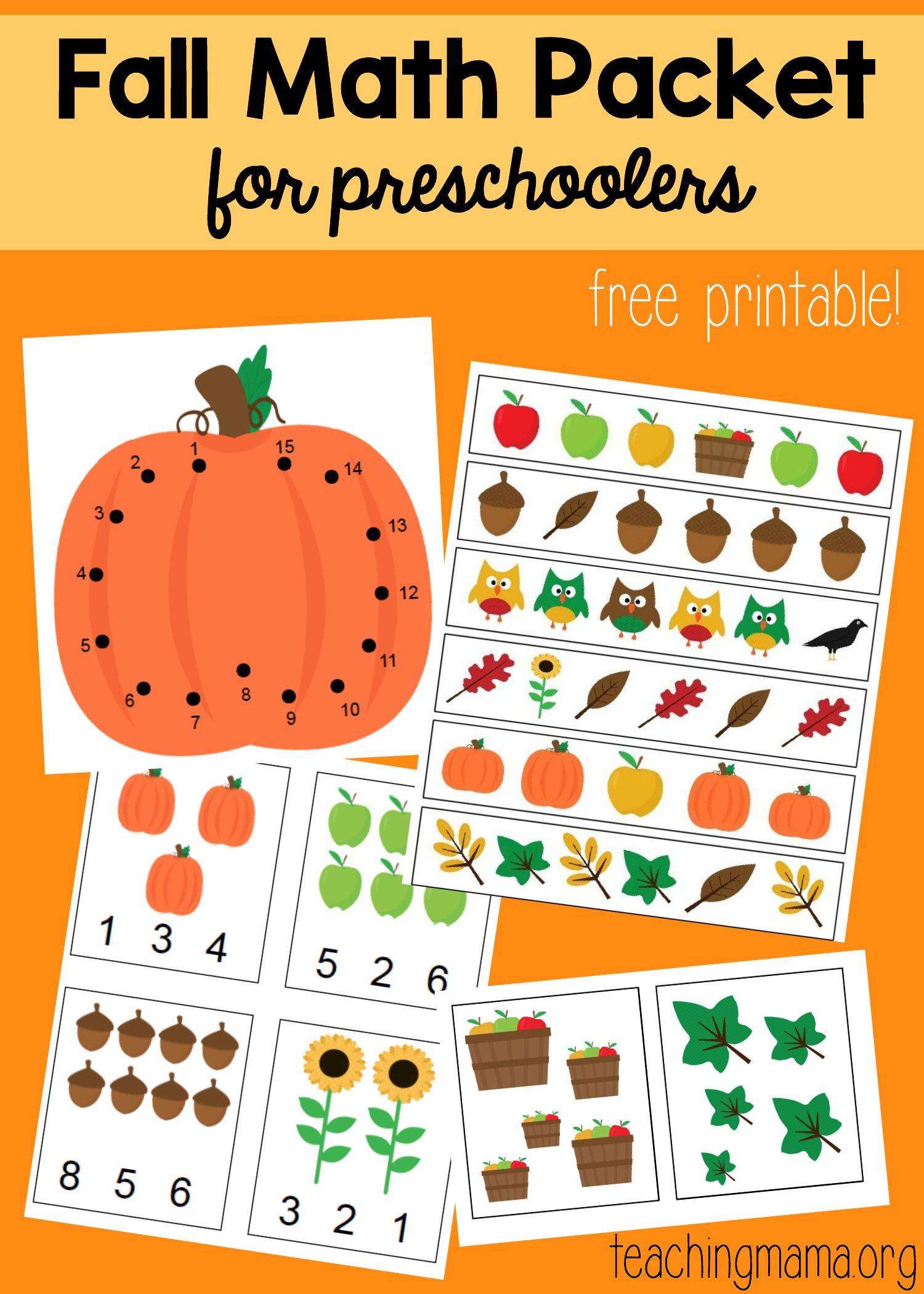 In this math packet, you will find practice with these math skills:
counting
patterns
comparing (biggest/smallest)
finding whats different
number sequence
Here are a few samples of the pages…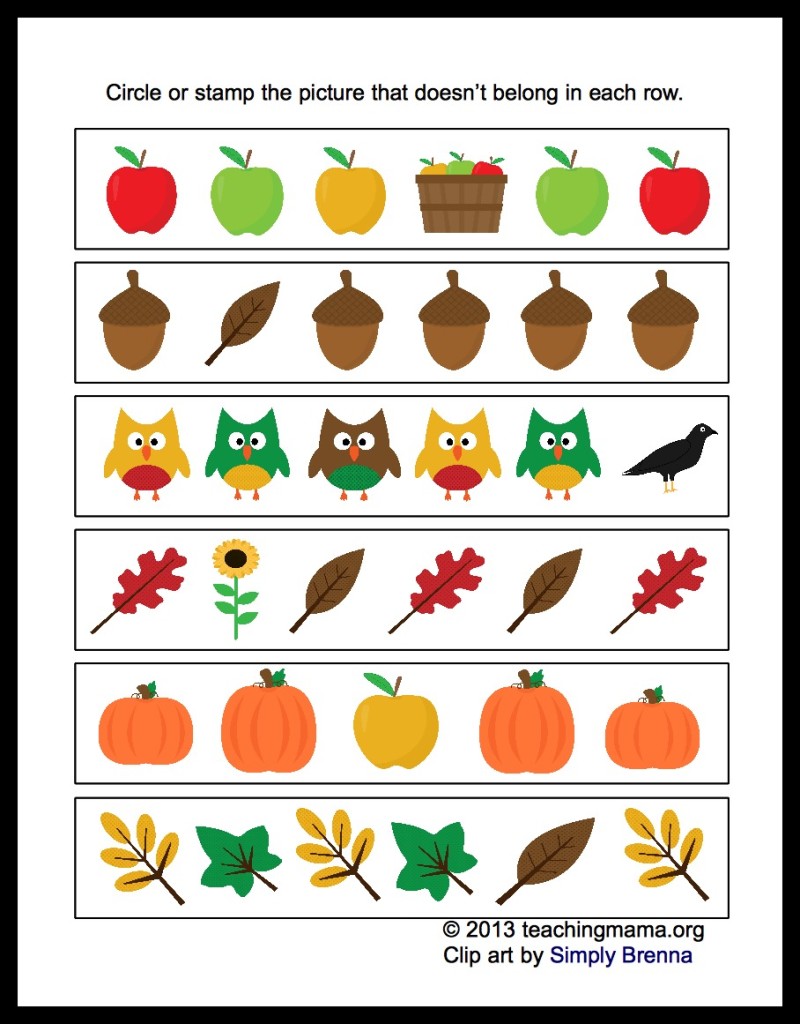 You can have them draw a circle with a writing utensil, or they can use Do A Dot markers
 to stamp the right picture.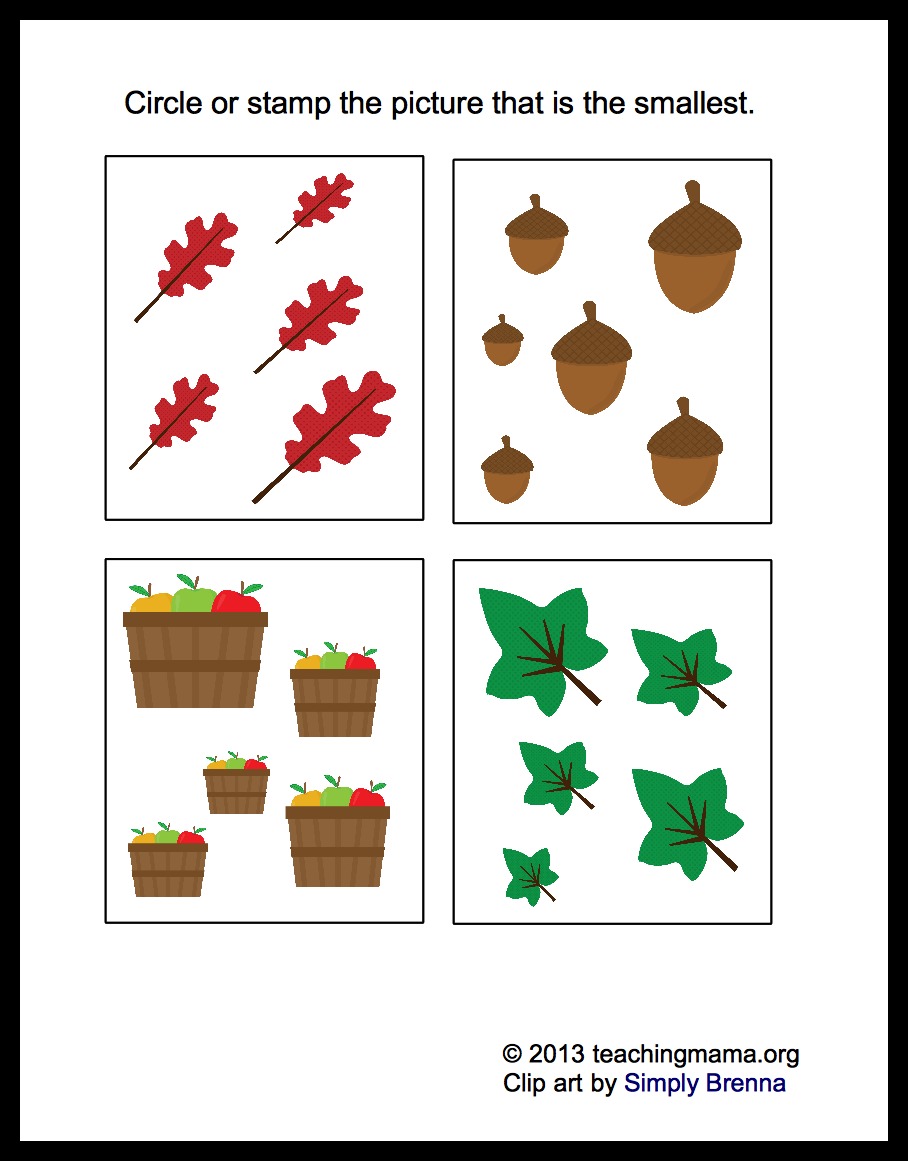 Troy loved these math worksheets. I am a big believer in hands-on activities, but I think cute worksheets are also fun to do once in a while.
When he got too overwhelmed with looking at all the rows, we just used another sheet of paper to cover up the other rows.  
To download your own fall math packet for preschoolers, click here —->Fall-Math-Packet
Happy fall y'all!