Fall Math Packet for Preschoolers
I just love this time of year….pumpkins, changing leaves, warm drinks, sweatshirts, campfires…the list could go on and on!
Now that school is in full swing, I wanted to share a new fall math packet with you! This 33-page packet includes fun activities to learn numbers, practice counting, and more!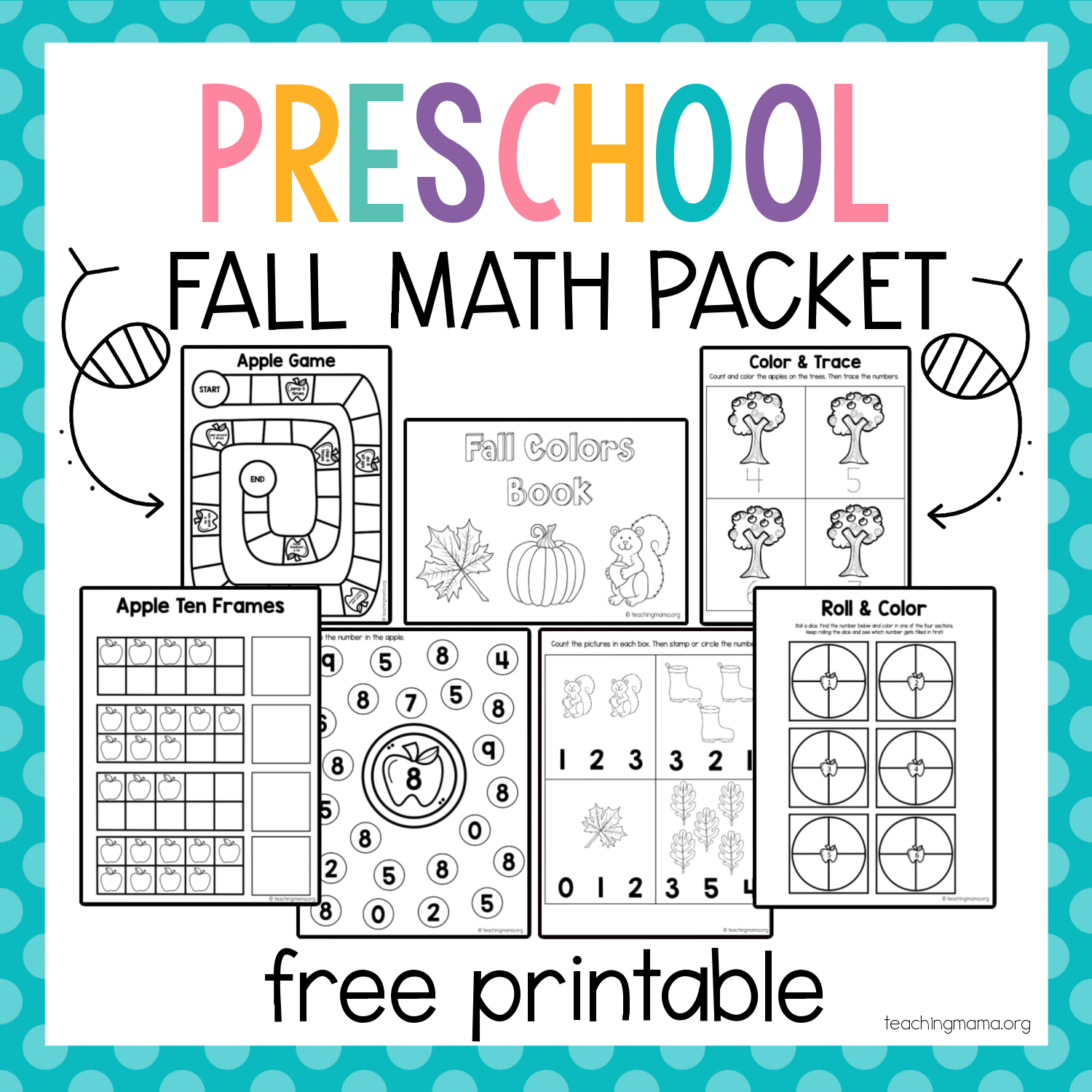 In this math packet, you will find practice with these skills:
number recognition
counting
comparing (biggest/smallest)
finding differences
writing numbers
one-to-one correspondence
number discrimination
identifying colors
five frames and ten frames
Here are a few sample pages…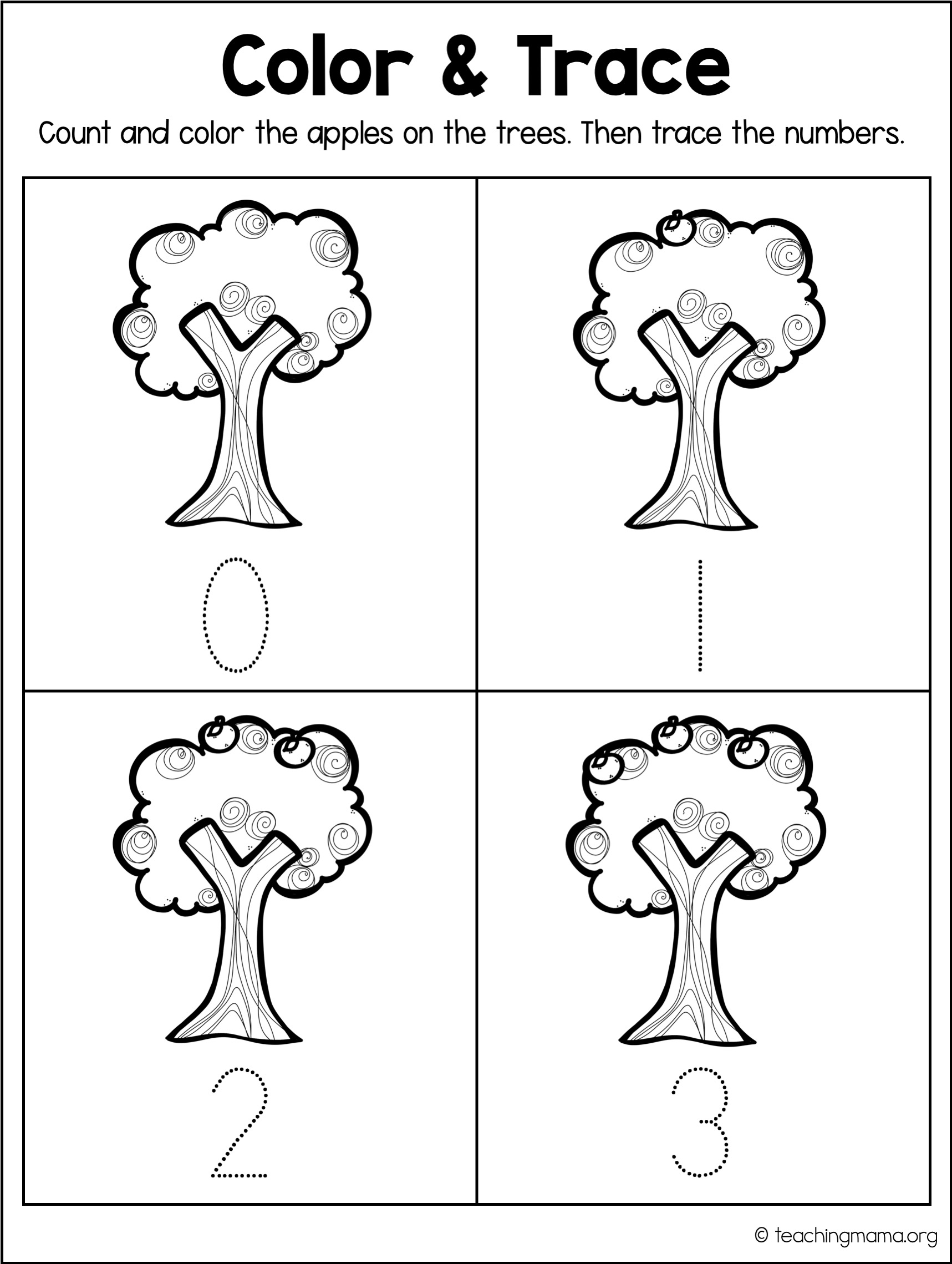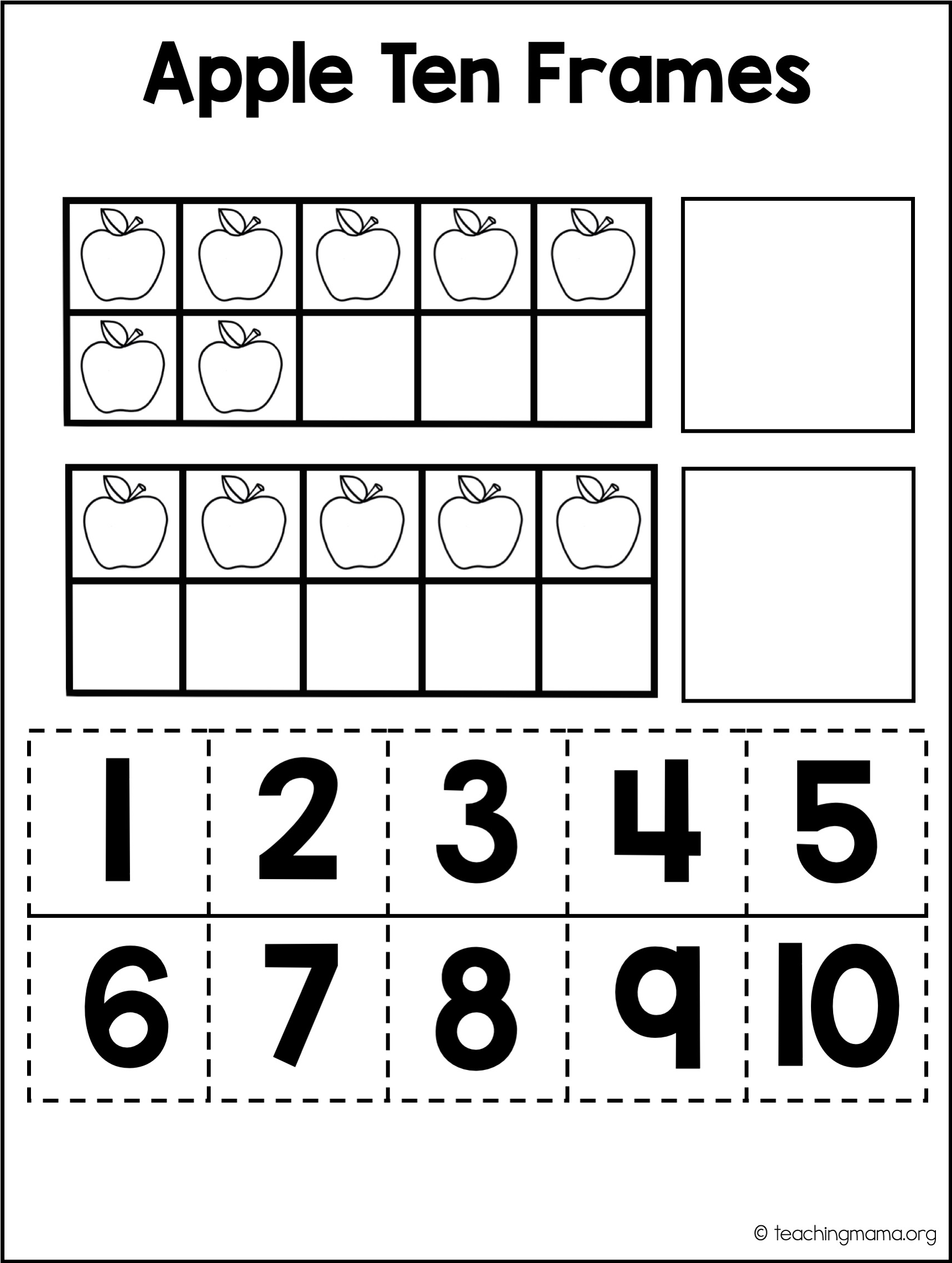 You can have them draw a circle with a writing utensil, or they can use Do A Dot markers
to stamp the right number.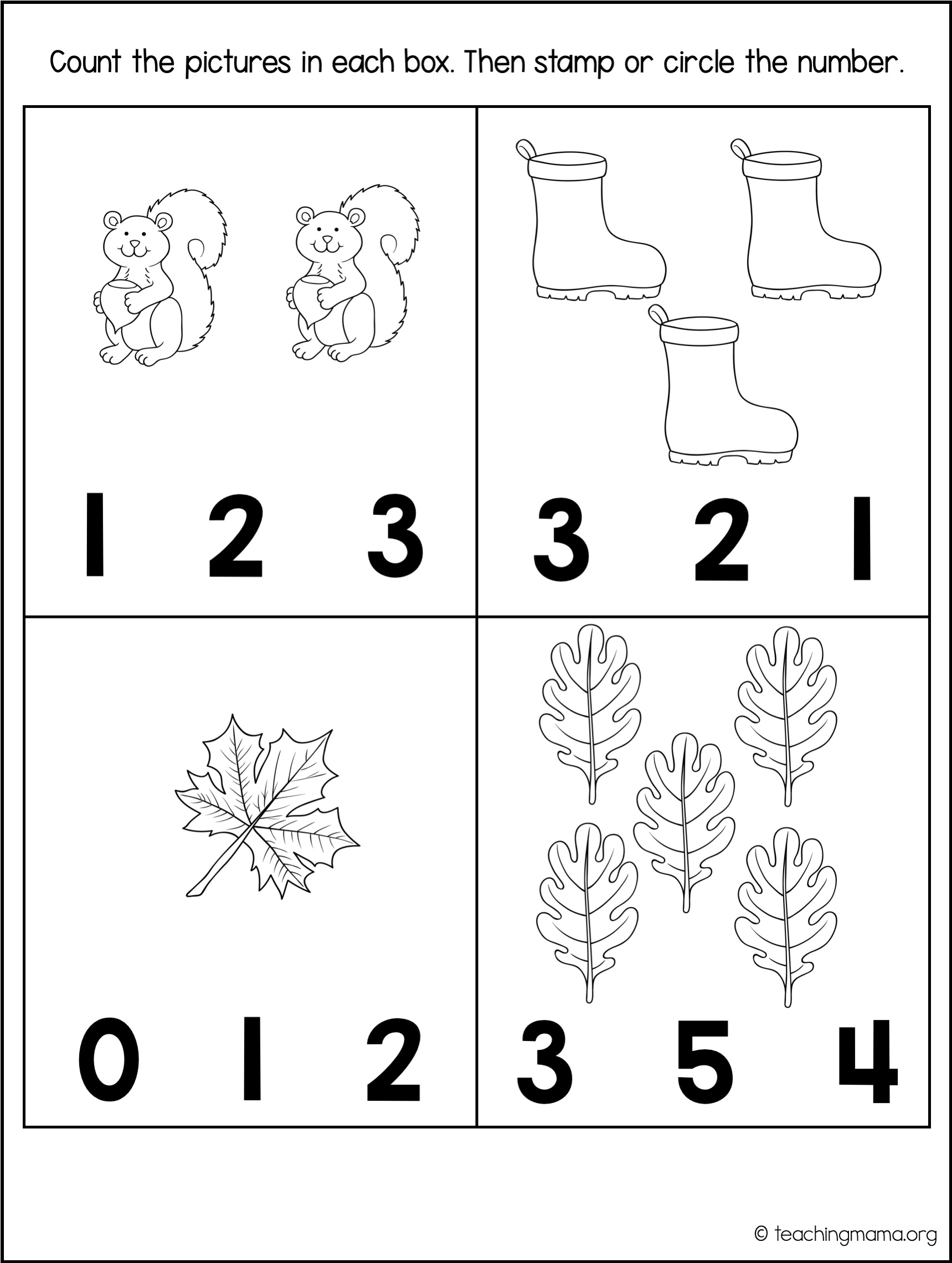 I am a big supporter of hands-on activities, but I think cute having fun printables to complete every once in a while is good! During this time of distance learning, this would be a great packet to send home to parents for children to work on.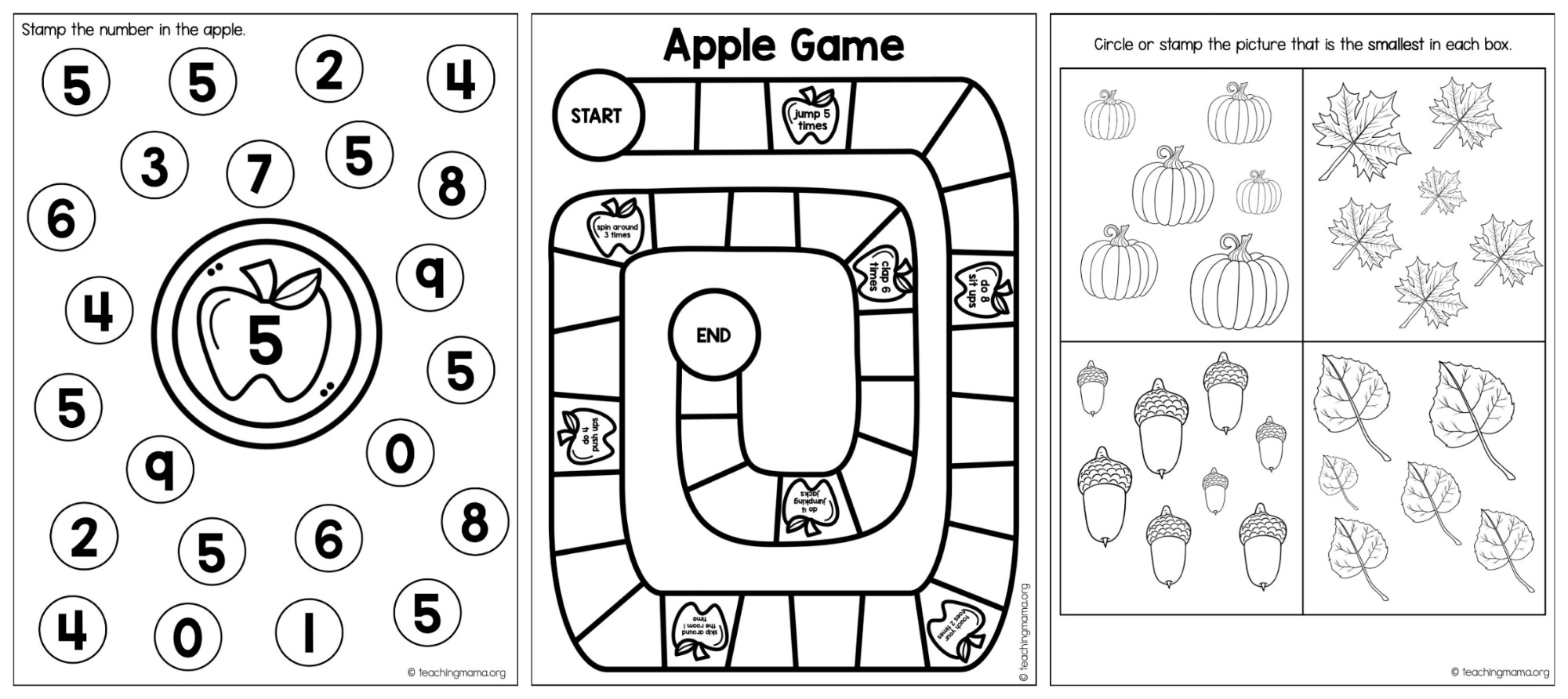 This packet is great for preschoolers, but could also work for older children. If you'd like to download this free packet, just click on the button below.