One of my favorite books to read in the fall is Leaf Man! It's a sweet book about a leaf that goes where the wind blows as he journeys across the world. This is a playful and whimsical book that highlights the imaginative life of children.
If you are using this book with your students, you must try this leaf man activity!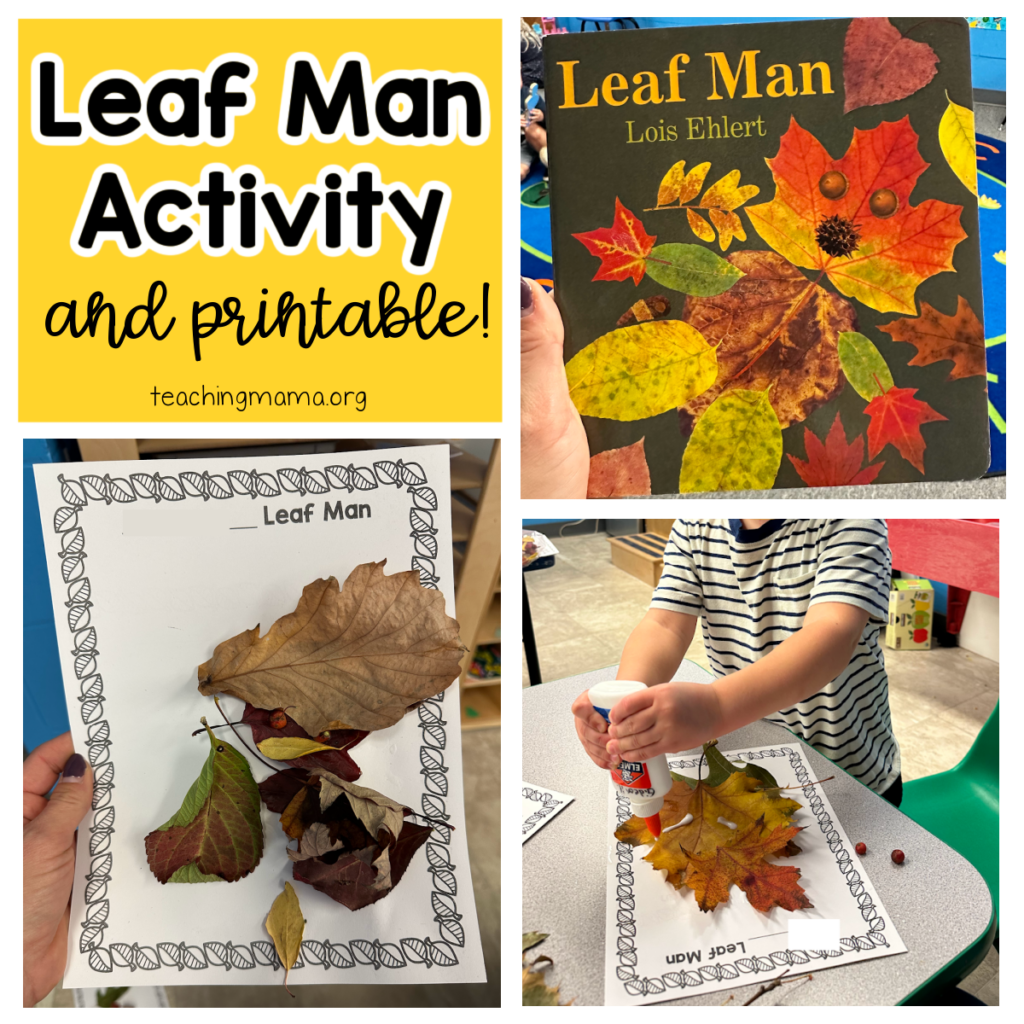 Leaf Man Book
Like I said above, I love this fall-themed children's book! I love the collage photos that make the pictures look realistic! I used the board book version with my preschoolers.
After reading the story, we made a leaf man together on the white board. I laminated leaves ahead of time, added magnets to the back, and made a face on one of the leaves. The students loved watching the leaves turn into our leaf man!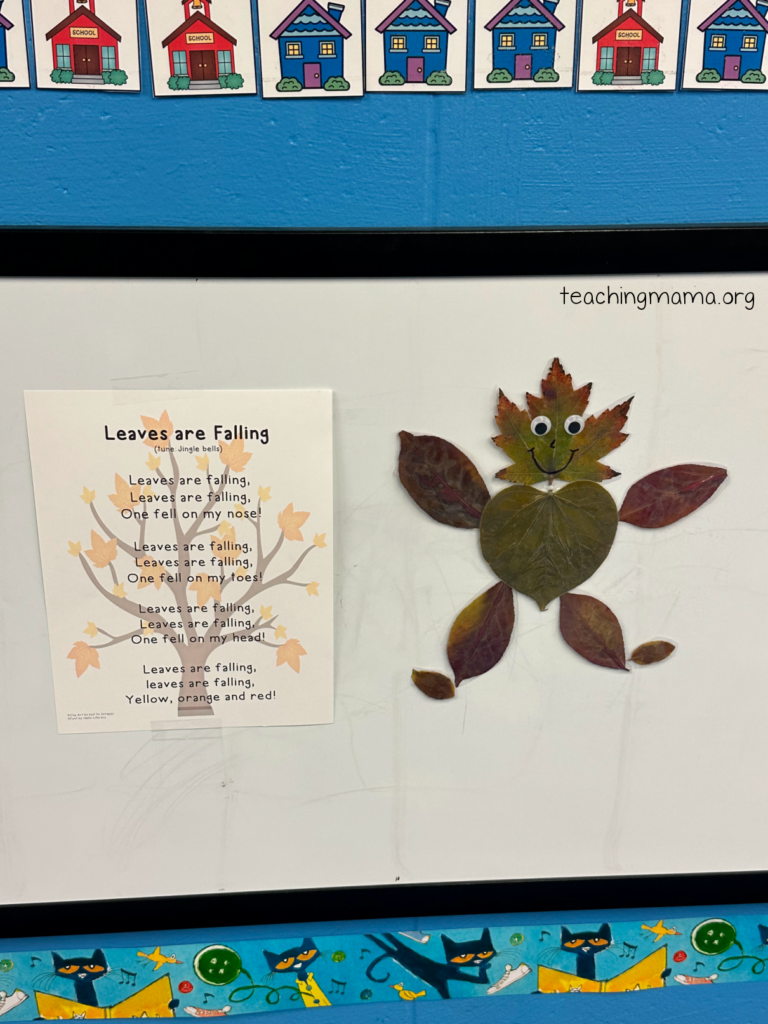 Leaf Man Activity
To begin the art project, we went on a leaf hunt around the school. They collected all the leaves they wanted in a basket. Then we went back into the classroom and got to work making a leaf man!
The students chose the leaves they wanted to create their leaf man. They used liquid glue to stick the leaves to the paper.
Some used berries for eyes, which I thought was creative!
I didn't have high expectations for this project, since my students are 3. They had a lot of fun with it and it was more of a process art project.
I love how my students were working diligently and were concentrating hard on this project.
I think they are so cute!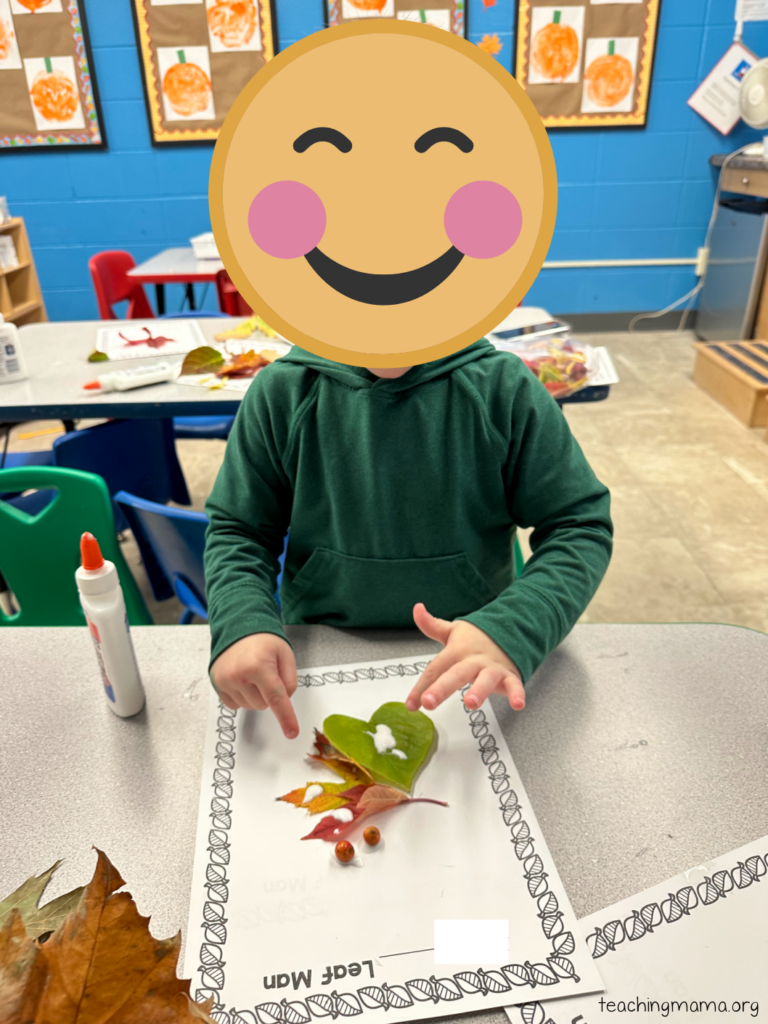 Finished Projects
I love how they turned out! If you have older kids, I'm sure they could do more with this activity. The preschoolers in my class were very proud of their creations!
Some used very small leaves.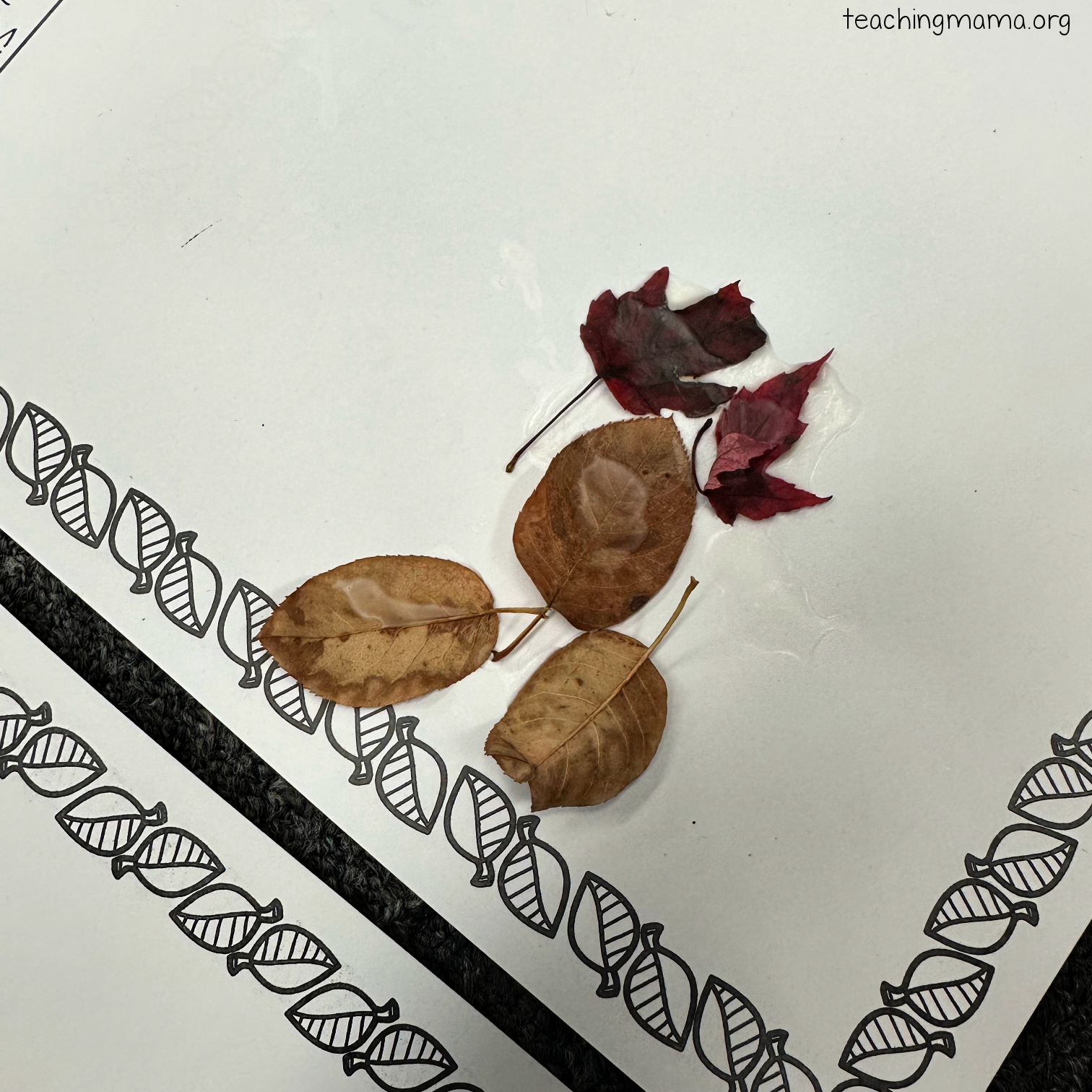 And some used a lot of leaves!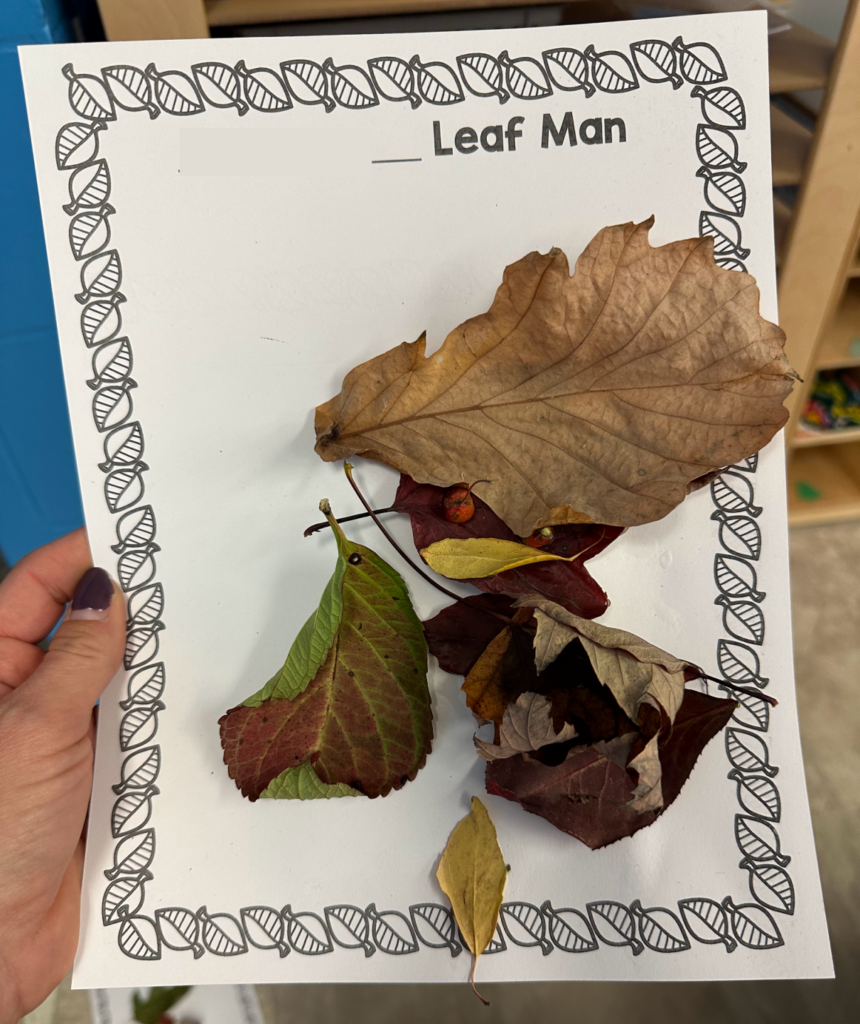 Leaf Man Printable
If you'd like to use this printable with your students, simply click on the words below!
Frequently Asked Questions
Should I flatten leaves ahead of time?
I wanted my students to pick the leaves themselves, so we did not have time to flatten them. If you want flat leaves, I recommend gathering leaves the night before, and laying heavy books on top of them to keep them flat.
What kind of glue should I use?
I recommend using Elmer's liquid glue.
Why do their projects look abstract?
I love process art activities, so I don't feel the need for my students to make crafts that look exactly like the model.
I hope you enjoy this fun fall project!