Visual Schedule Cards for Preschool
Visual schedules play an important role in creating a positive and effective learning environment for children. They promote routine, reduce anxiety, allows for smoother transition times, and improves the overall classroom management. The visual schedule cards I'm sharing today are great to use in your classroom!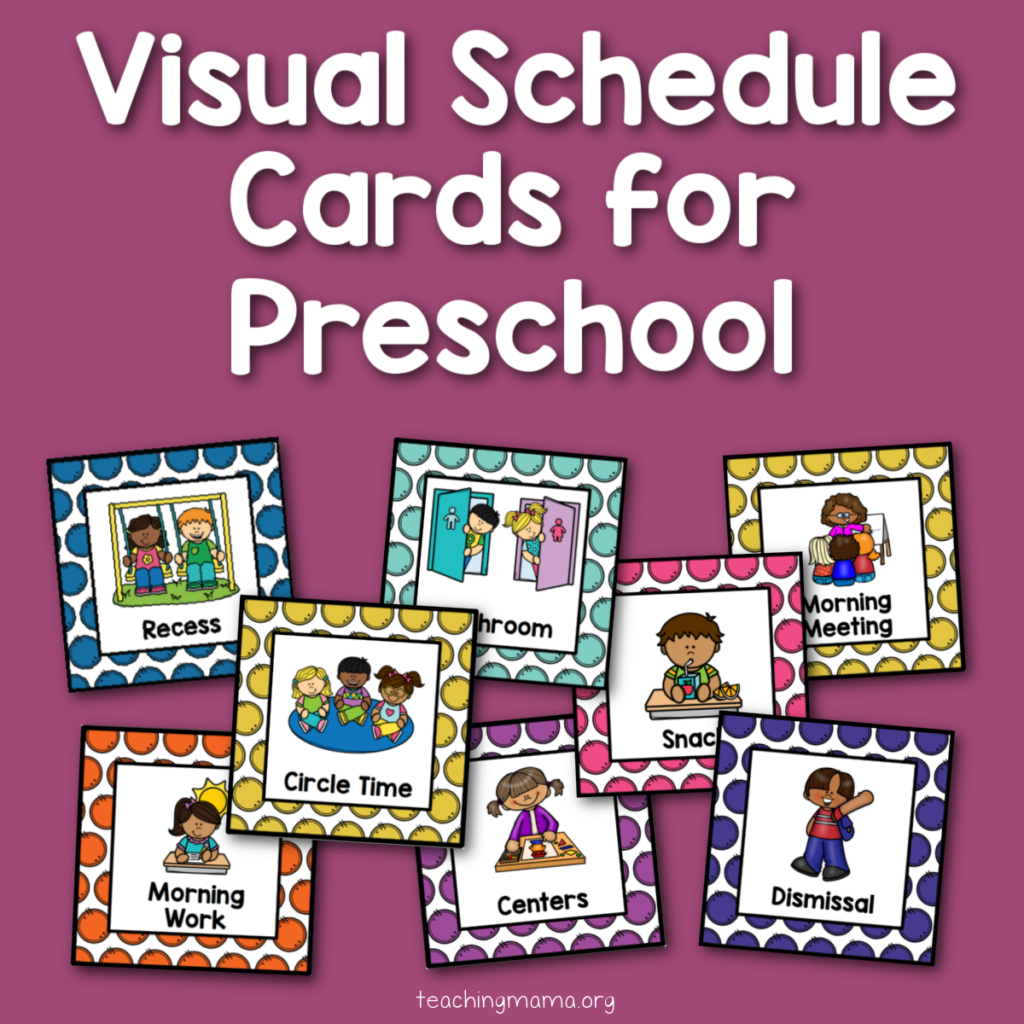 What Are Visual Schedules?
A visual schedule is a tool that uses pictures and words to represent a sequence of activities in a clear and organized manner. It is designed to help students see what will be happening in the day. It is particularly helpful for visual learners and students who have special needs or are learning English.

The Benefits of Visual Schedules
Visual schedules are important in preschool classrooms for several reasons:
Routines – Preschoolers thrive on routine and structure. Visual schedules provide a clear, predictable sequence of activities throughout the day.
Language Development – Visual schedules incorporate words and pictures, which support language development. Children can associate words with the pictures, which help with building vocabulary.
Reducing Anxiety – Did you know that visual schedules are used to help calm anxious children? They feel more secure and less anxious about the day when they can see what is happening for the day.
Visual Learners – Some people are visual learners, like myself! We thrive on learning by seeing and having the schedule laid out on picture cards is so helpful for us!
Inclusivity – Using a visual schedule is beneficial for children with special needs or English language learners. They provide a means of communication and understanding even when language is a barrier.
Smoother Transitions – Preschool has a lot of transition times between activities. Visual schedules help with making these transitions smoother. They prepare children in advance of what activity is next.
Efficiency – Using a visual schedule will help teachers manage their classroom. The schedule helps them plan and communicate the daily schedule clearly to all students.

How to Use Visual Schedules
It's easy to implement visual schedules into your preschool classroom.
First, print visual schedule cards on card stock paper and laminate them. You can use the ones I'm sharing today with the link at the bottom of this post.
Next, choose the cards that represent the activities you want to include in your schedule. These are the cards I use in my preschool schedule:

Arrival
Morning Meeting
Centers
Bathroom
Snack
Jesus Time (we are a faith-based preschool)
Outside
Dismissal

Then, determine the order of activities for the day. Make sure you start with a clear beginning and ending to your day.
Place the cards in a visible and accessible location in the classroom. I use a wall that is at the front our classroom and at the eye level for my students.
Introduce the schedule to your students. Explain how it works and walk them through the day. At the beginning of the day or before transitioning to a new activity, review the schedule to the children.
Lastly, use positive reinforcement and offer praise to students following the schedule. You should also pay attention to how well the children are responding to the schedule. You may have to tweak it to make it work for your group of students!
Visual Schedule Examples
I love visual schedules! When my boys were toddlers, I created this one to help the flow of our day at home.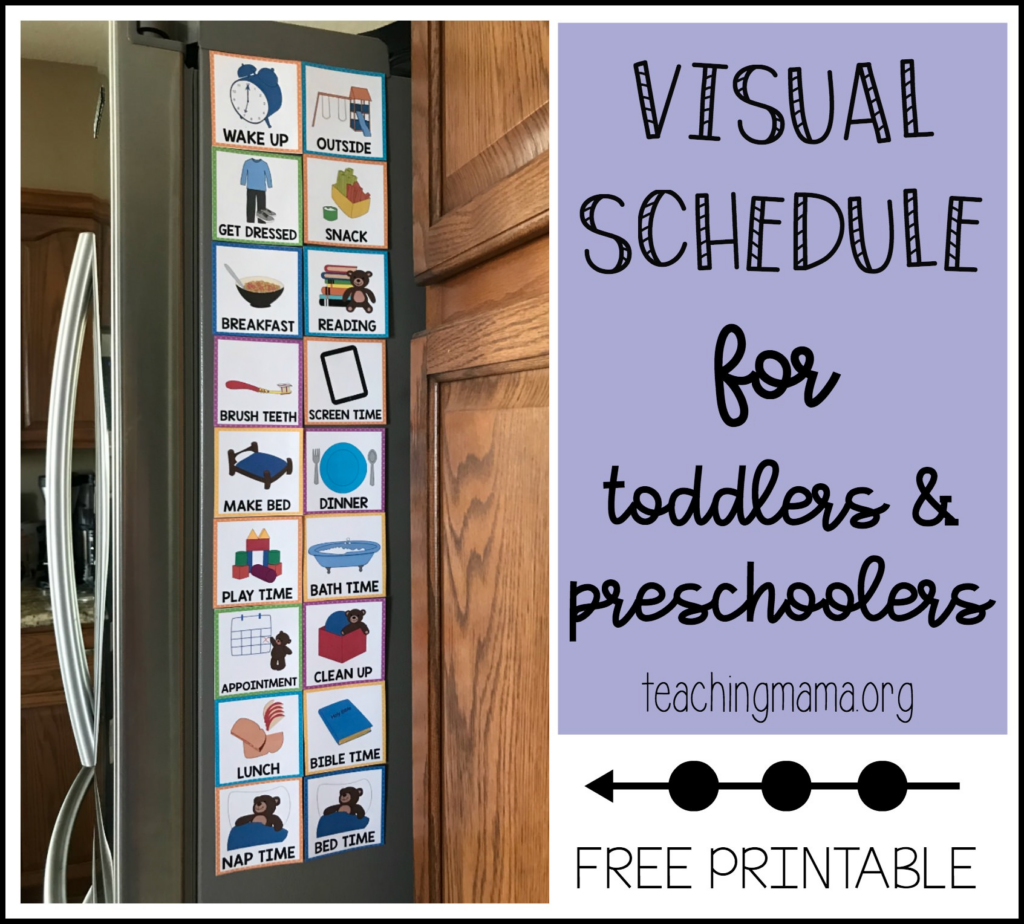 Here is an adorable visual schedule that is great if you want longer cards.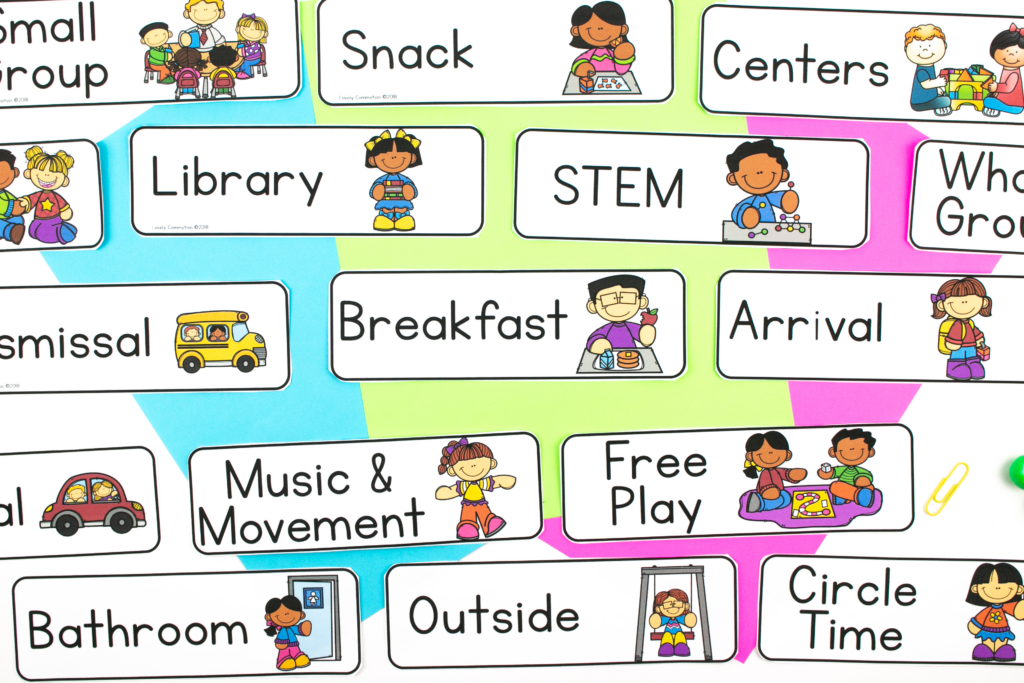 Here is another great visual schedule that also has cards with a clock on them.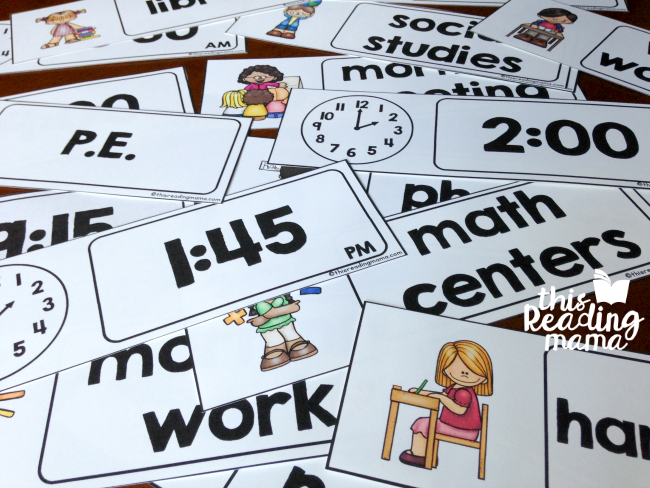 I love this idea for using a visual schedule with special education students.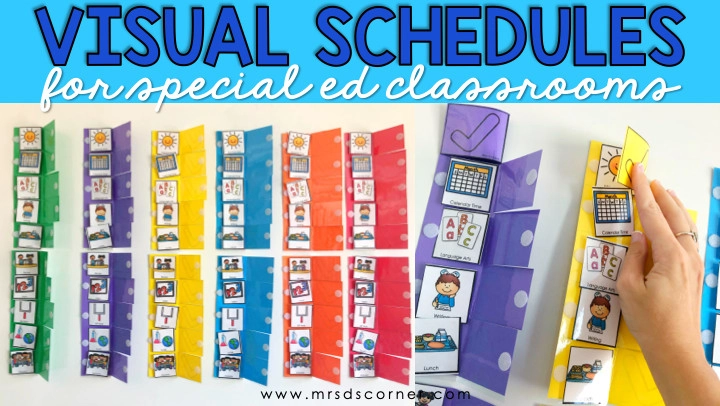 Free Visual Schedule Cards
I'd love to share my visual schedule cards with you! The printable has cards that will fit pocket charts. The third page has some blank cards so you can write in different activities. It is editable, meaning you can type text in and/or add a clip art picture.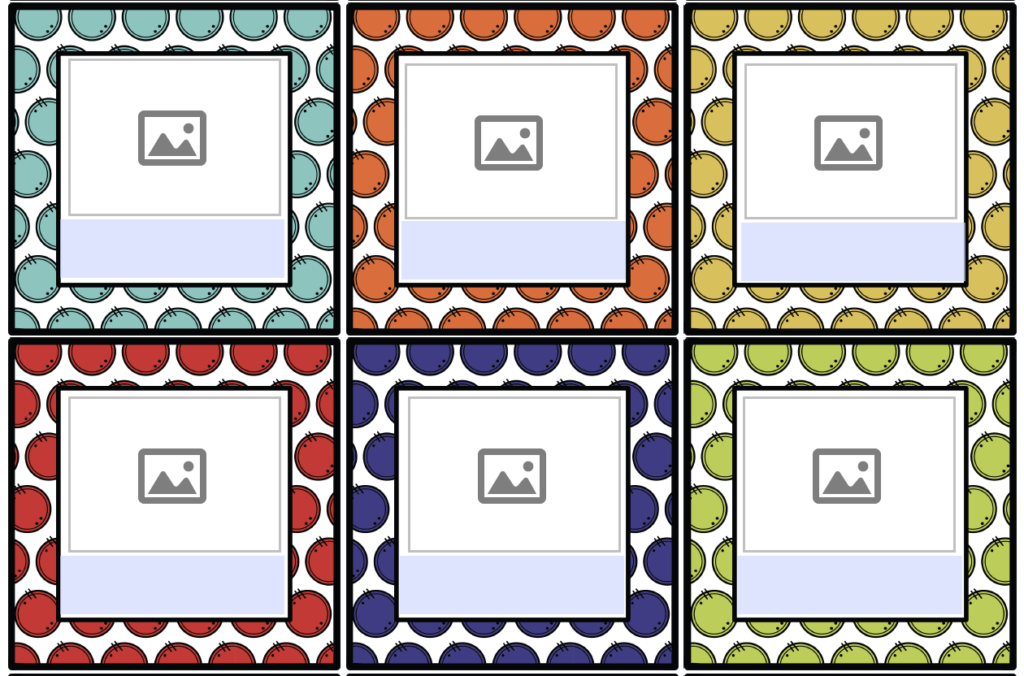 Here are the cards included in this printable:
Arrival
Art
Assembly
Bathroom
Calendar
Circle Time
Computer
Dismissal
Guided Reading
Library
Lunch
Math
Math Centers
Morning Work
Morning Meeting
Music
Phonics
Reading
Recess
Science
Snack
Social Studies
Read Sloud
Writing
If you'd like a copy of this free printable, just click on the words below!
>>> Visual Schedule Cards for Preschool
Frequently Asked Questions
Where should I place a visual schedule?
I recommend placing the schedule on a wall or white board that all the students are able to see. You can also use a pocket chart. If you are making a visual schedule for home, you can place this on a refrigerator or cabinet.
What should I do if the schedule doesn't work?
If you find that the schedule doesn't work for your students, you should definitely tweak it! Change the order of activities to make it work for your classroom and students.
Why is the font different on the editable section of the printable?
The font on the editable cards is different because it defaults to a font that everyone has on their computer, which is Arial.
Why am I having problems printing?
If you have problems printing, you will need to make sure you use the most-current version of Adobe Reader. Sometimes if you don't have the latest version, it can cause printing problems.
I hope you will try using a visual schedule! I'd love to hear if you decided to add it in your preschool classroom. Feel free to share in the comments or email me with pictures!