Fun Ways to Practice Sight Words
Do you have a child reading sight words right now? You probably know that it's not very much fun to practice these with flashcards. Learning to read sight words through hands-on activities is much more fun!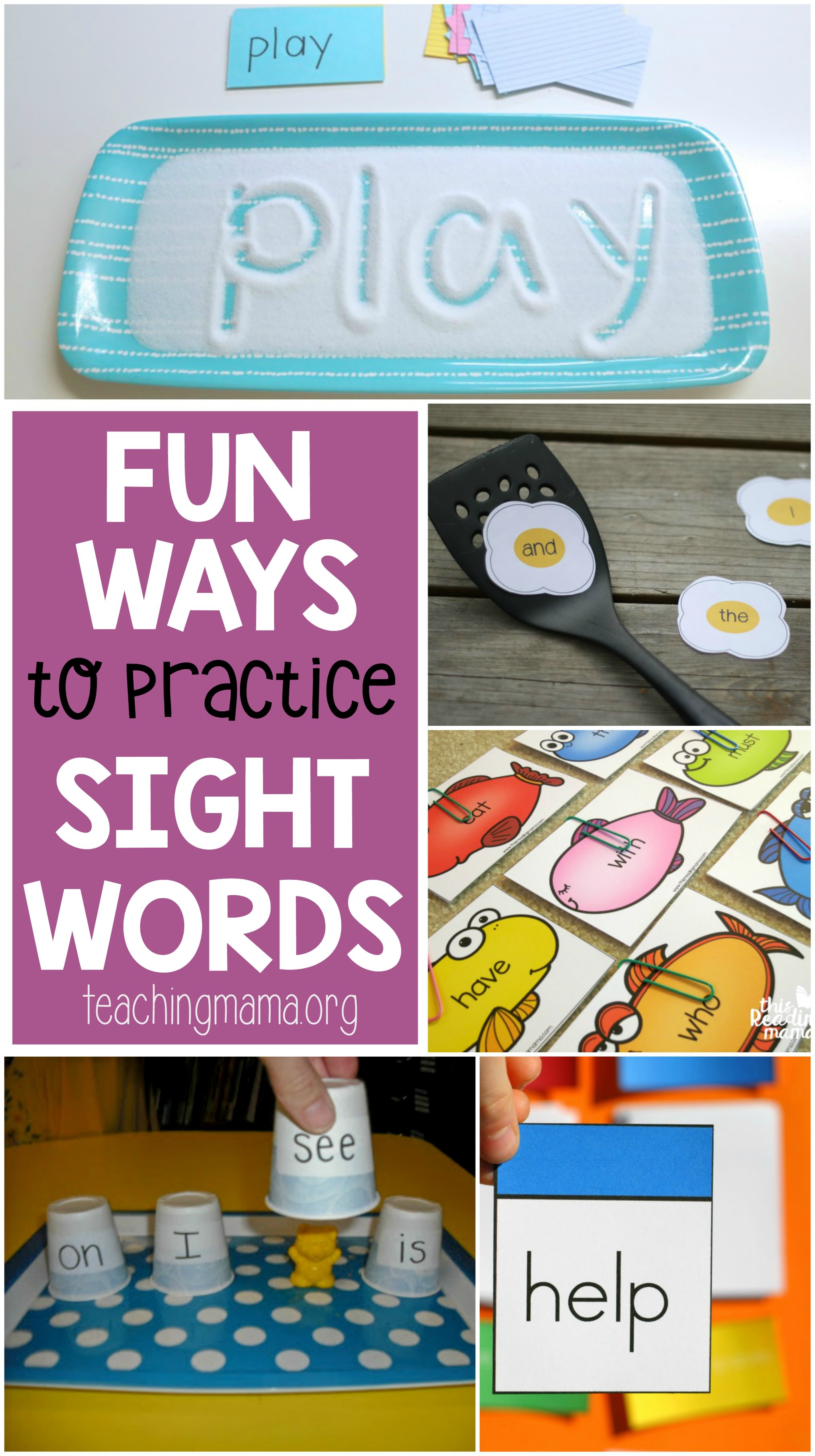 Why are sight words important to practice? These words help beginning readers learn to read. Sight words are words that are most frequently used and words that can't necessarily be sounded out, so they need to be memorized. For example, if you sound out the word 'with' it would sound totally different than how it should be pronounced. Instead of using flashcards to practice these words, I recommend doing hands-on activities. Your kids will love it!
Here are some of my favorite ideas: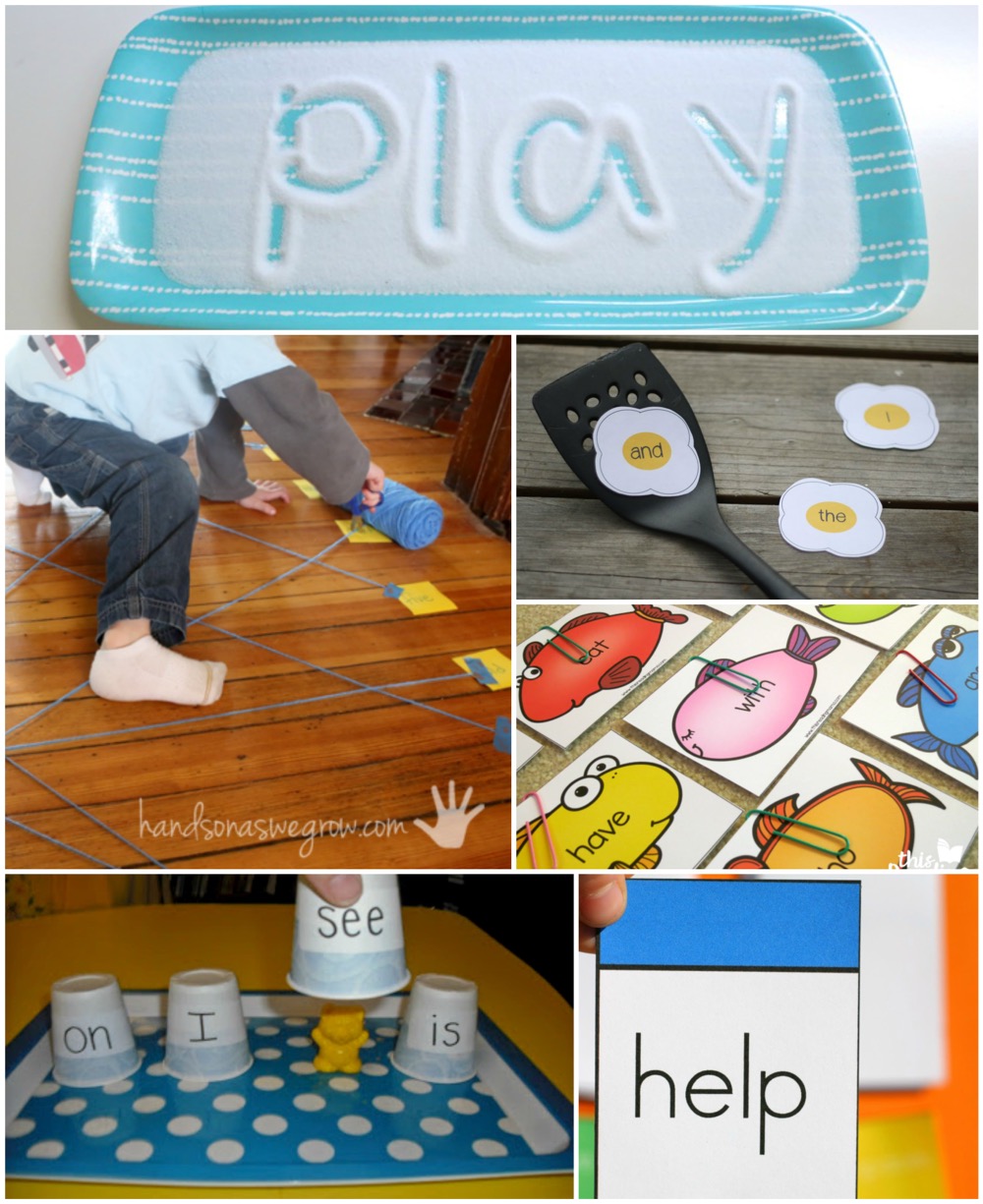 Salt Tray from Mama. Papa. Bubba
Sight Word Match with Yarn from Hands On As We Grow
Sight Word Games from Playdough to Plato
Fishing Game from This Reading Mama
Bear Game from Sprinkles to Kindergarten
Sight Word Board Game from Brain Power Boy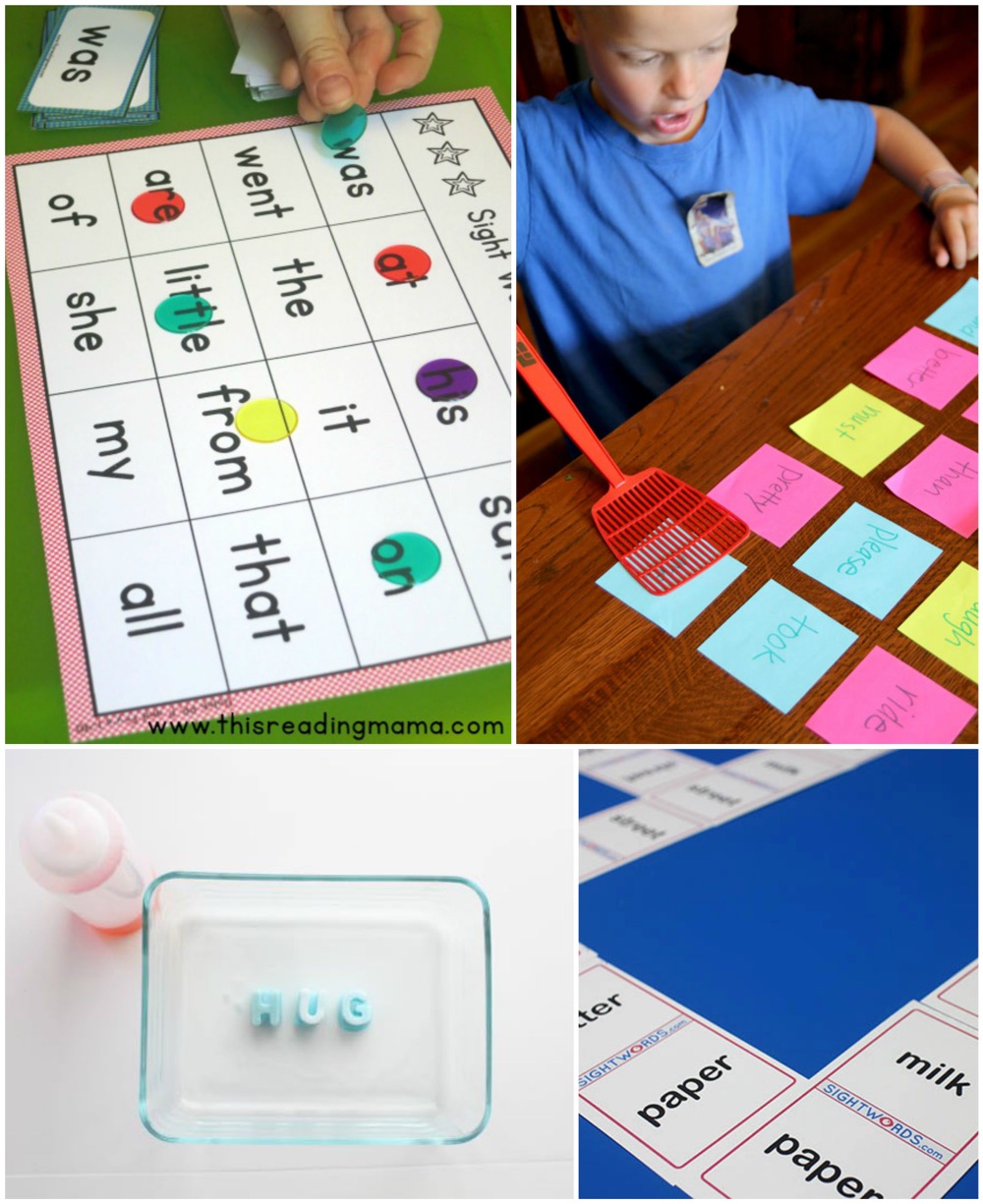 Sight Word Blackout from This Reading Mama
Sight Word Slap from Hands on As We Grow
Fizzy Reading from I Can Teach My Child
Sight Words Dominoes from Sight Words
You can also practice sight words with shaving cream. Just spray some in a tray and smooth it out with a spatula. Use a finger to write the sight word.
Lastly, I recommend using my free sight word reader booklets. I have nearly 30 sets of booklets that you can get here.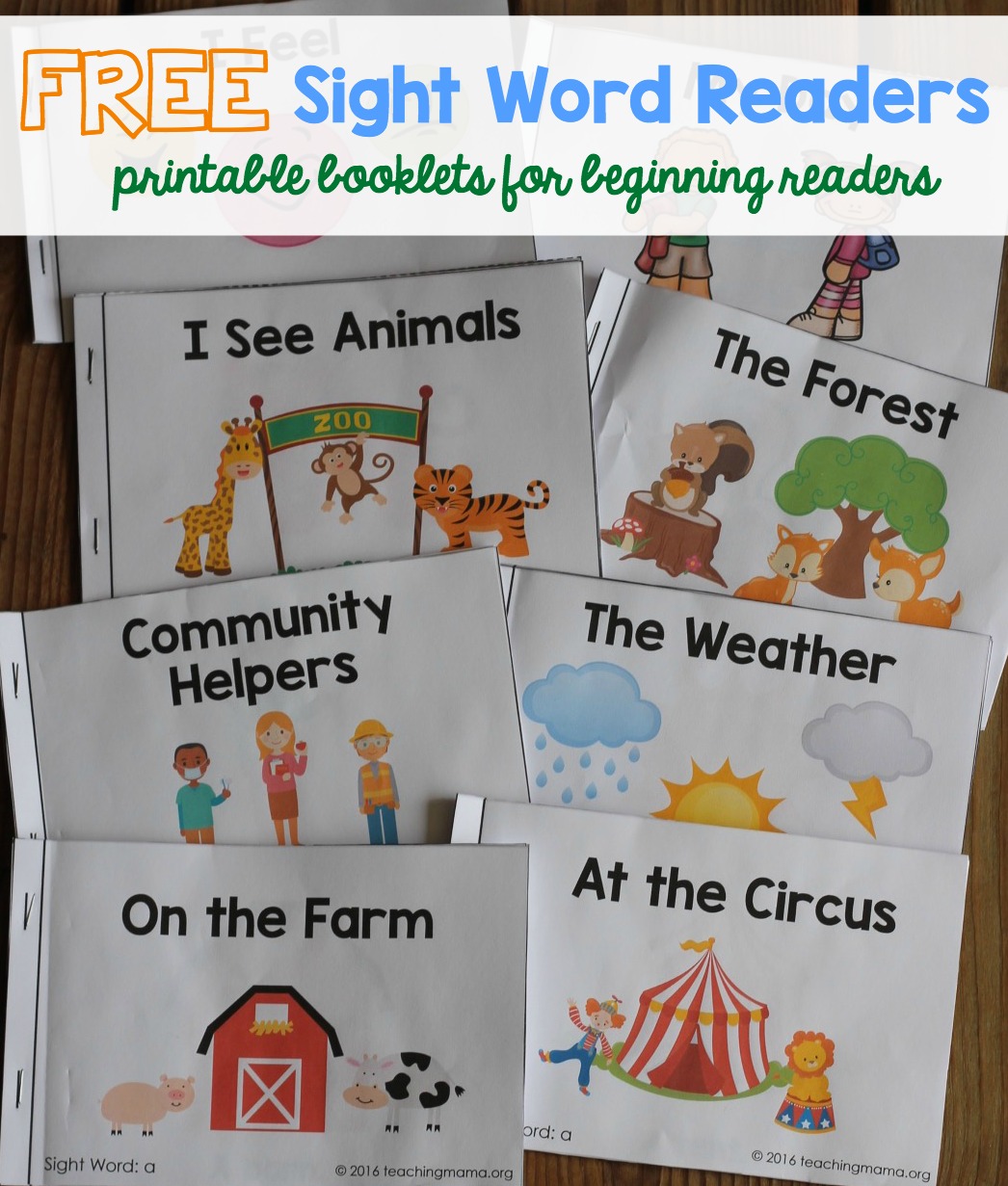 What other ideas do you have?