Preschool Winter Literacy Packet
Anyone else tired of winter yet?! Brr!
As I write this post, the temperature is -2! This is the time of year when I want to take a vacation somewhere warm! Since that's not a possibility right now, I'll spend my time making printables for you all instead!
Today I'm excited to share my new preschool winter literacy packet! This packet has practice with alphabet letters, which is so important to work on during the preschool years! If you're looking for easy activities for literacy, you'll want to check this packet out!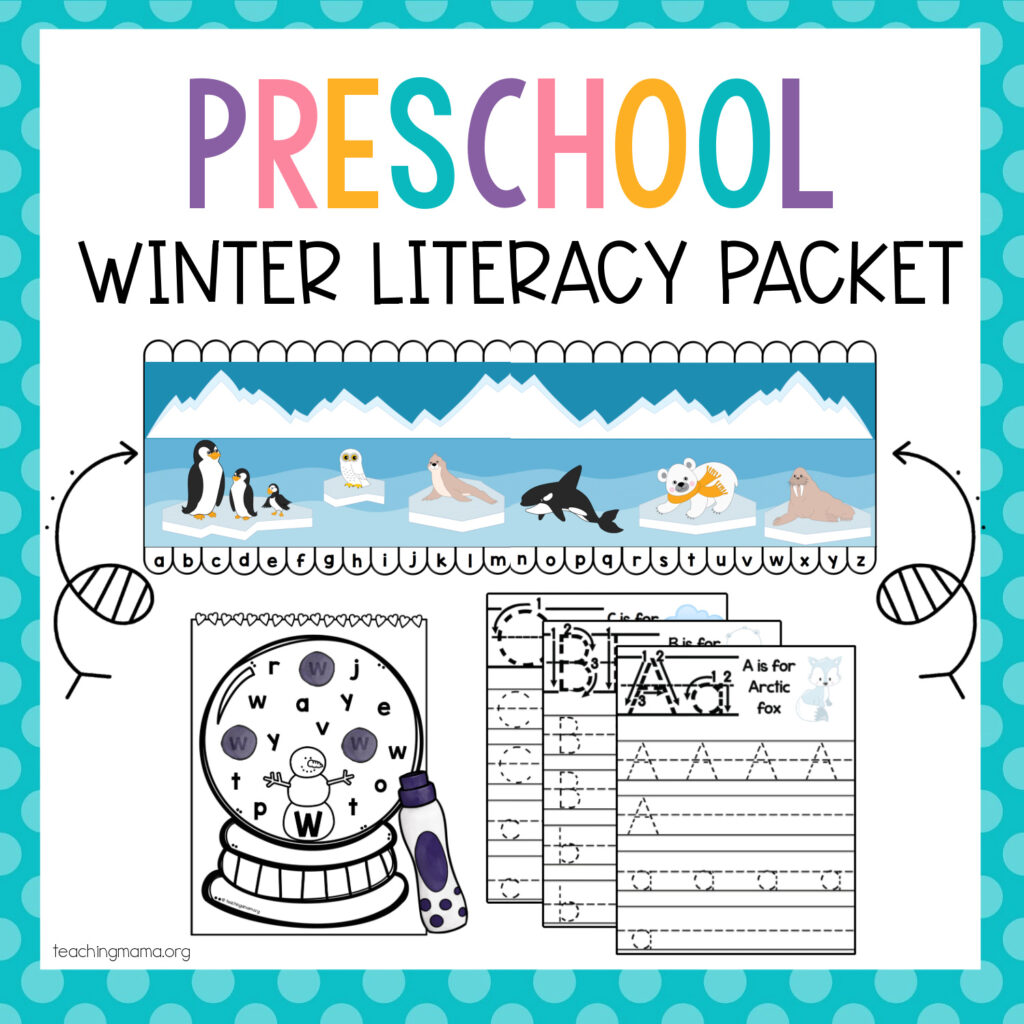 This packet has 56 pages and contains three activities focused on the alphabet.
Alphabet Writing
First is practice with writing alphabet letters. These pages show the child the numbered steps for writing the uppercase and lowercase letter. Then it gives them space to practice writing them. The letters and space to write is big, which is good for preschoolers.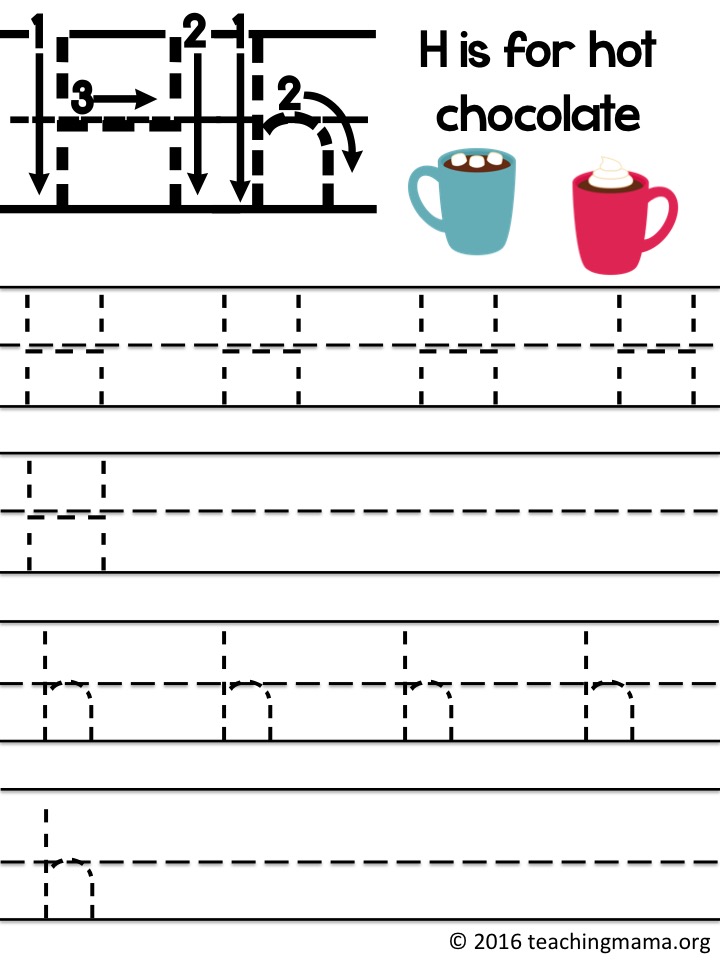 If they aren't ready to write with a pencil, you can practice writing letters in shaving cream or on a tray of salt. It's important to incorporate fine motor activities with preschoolers to help them gain strength in their hands and prepare them for handwriting.
Alphabet Puzzle
Next is a cute winter puzzle. This is a great way for kids to work on recognizing alphabet letters and putting them in order.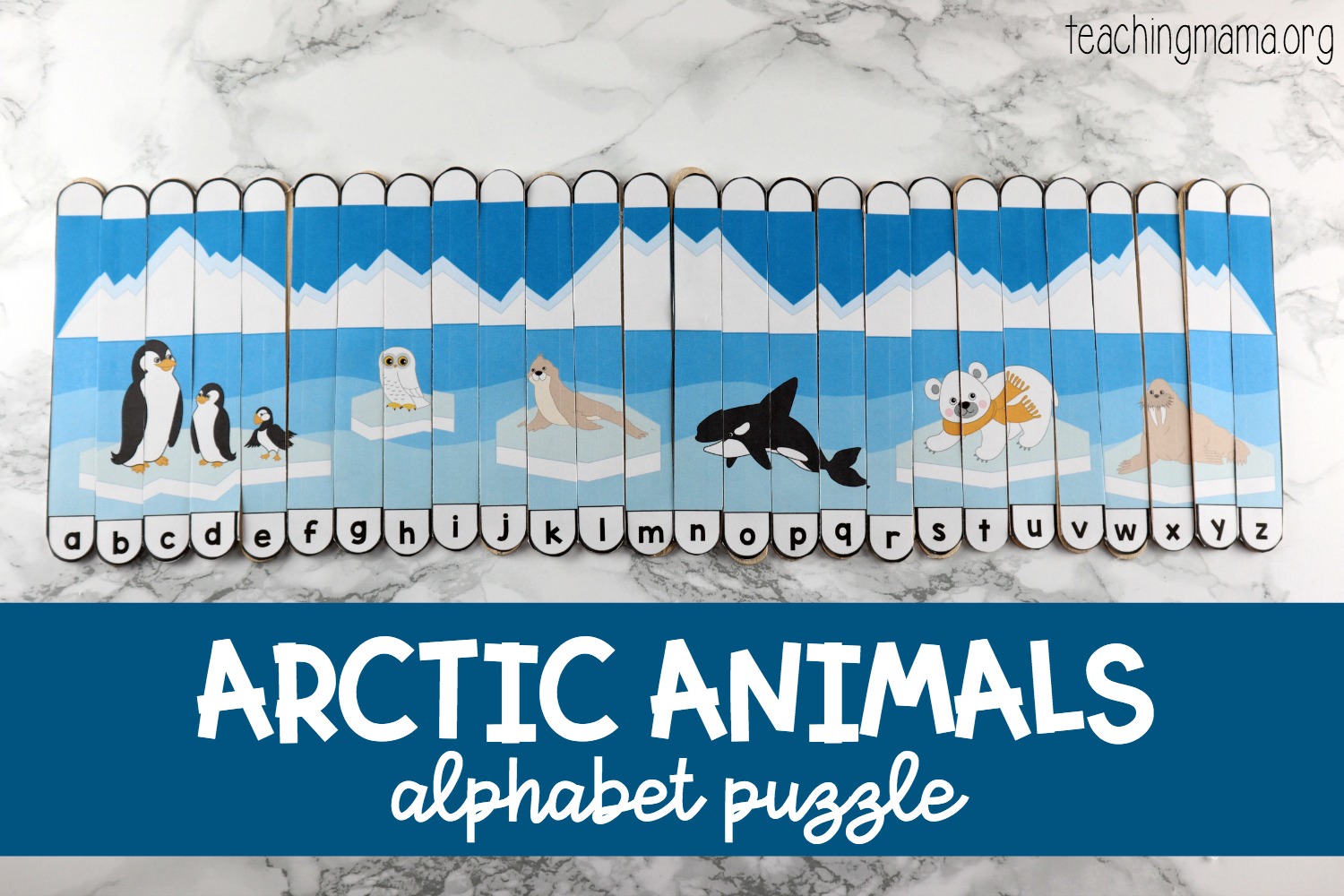 There is an uppercase and lowercase letter puzzle.
Here's how to make the alphabet puzzle:
Print the two pages on card stock paper.
Cut out each letter. It will be in the shape of a popsicle stick.
Glue them to a wide popsicle stick.
I recommend using a glue stick or hot glue gun because liquid glue tends to bleed through the paper.
Alphabet Matching
The last activity is an alphabet matching activity. The child will look at the uppercase letter on the snowman, and then search for the lowercase letter that matches it around the snow globe. They will stamp or circle the letters.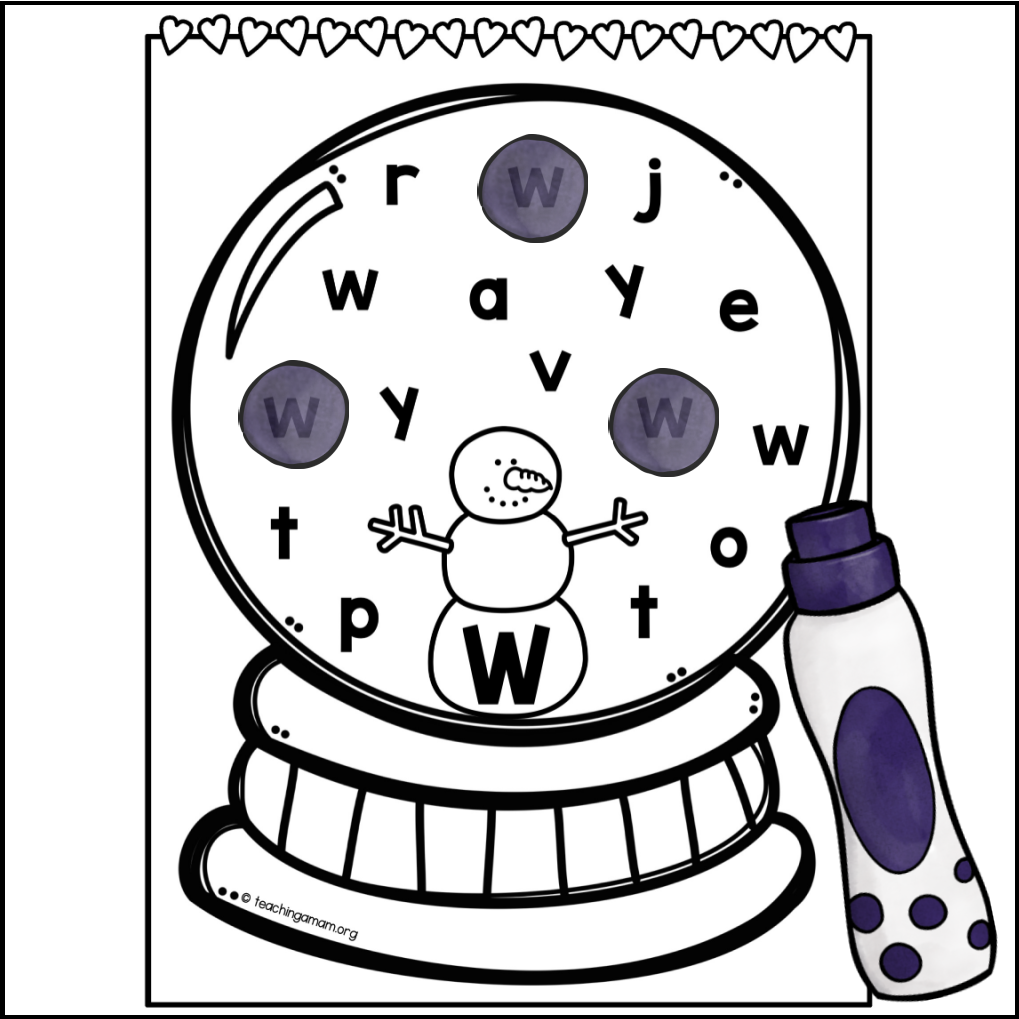 I like to use Do-a-Dot markers for this activity. You can also use dot stickers or any writing utensil. My kids have always enjoyed using dot markers!
Ready to download the packet, just click on the button below!
If you are already a subscriber, you can head to the subscriber freebie page to get it or click on the button and enter your email address. Don't worry, you won't be subscribed twice! Also, make sure to check your spam folder! Sometimes my emails land there.