Thanksgiving will be here before we know it! If you need a quick idea to do in the classroom or at home, you have to check out these Thanksgiving I-Spy Printables! Kids love them and they help with visual discrimination.
This free printable comes in two versions. The printable that has mostly turkeys is the harder one. Since the turkeys are pretty similar to each other, you have to look closely to discriminate the differences.
Each page is filled with pictures to find and count.
After the pictures are counted, students can write the number in the boxes at the bottom of the page. In the end, you can see which picture had the most and the least!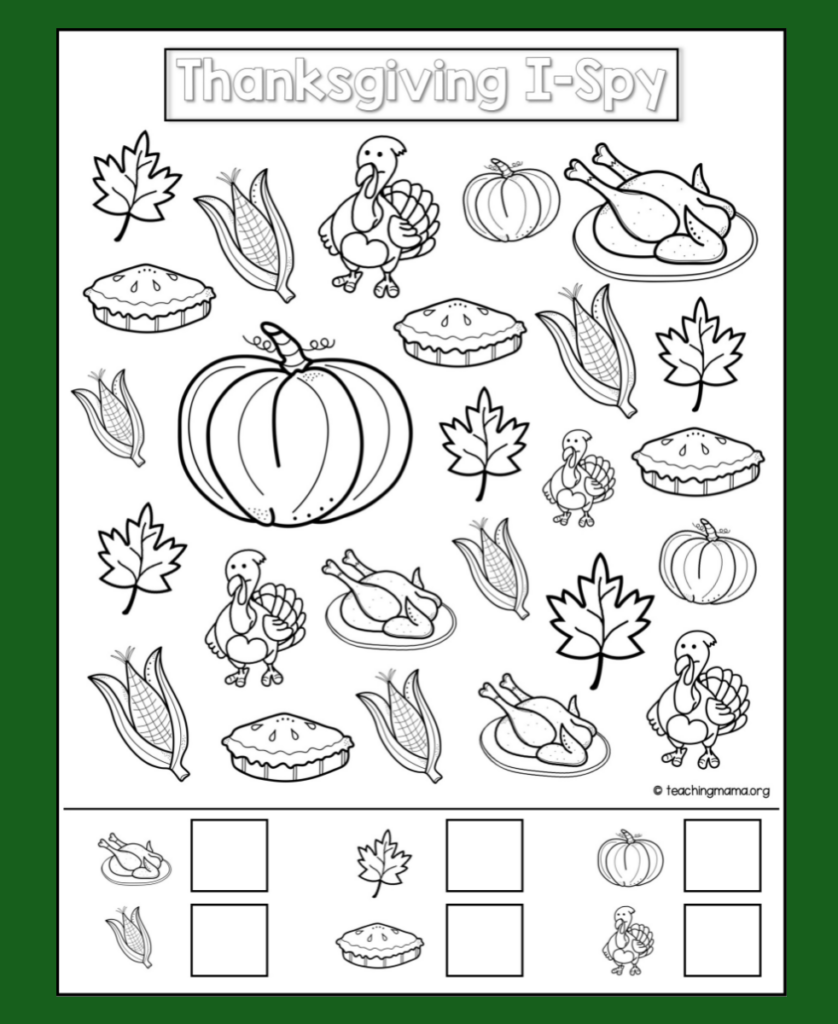 If you'd like to try this activity, just click on the words below to download the printable!