It's almost March, which means it's time for St. Patrick's Day activities! I have a whole bunch of gold coin activities to share with you. In fact, I created a free printable for you to use with gold coins. These are playful learning activities for preschoolers that work on concepts such as counting, patterns, number recognition, and more!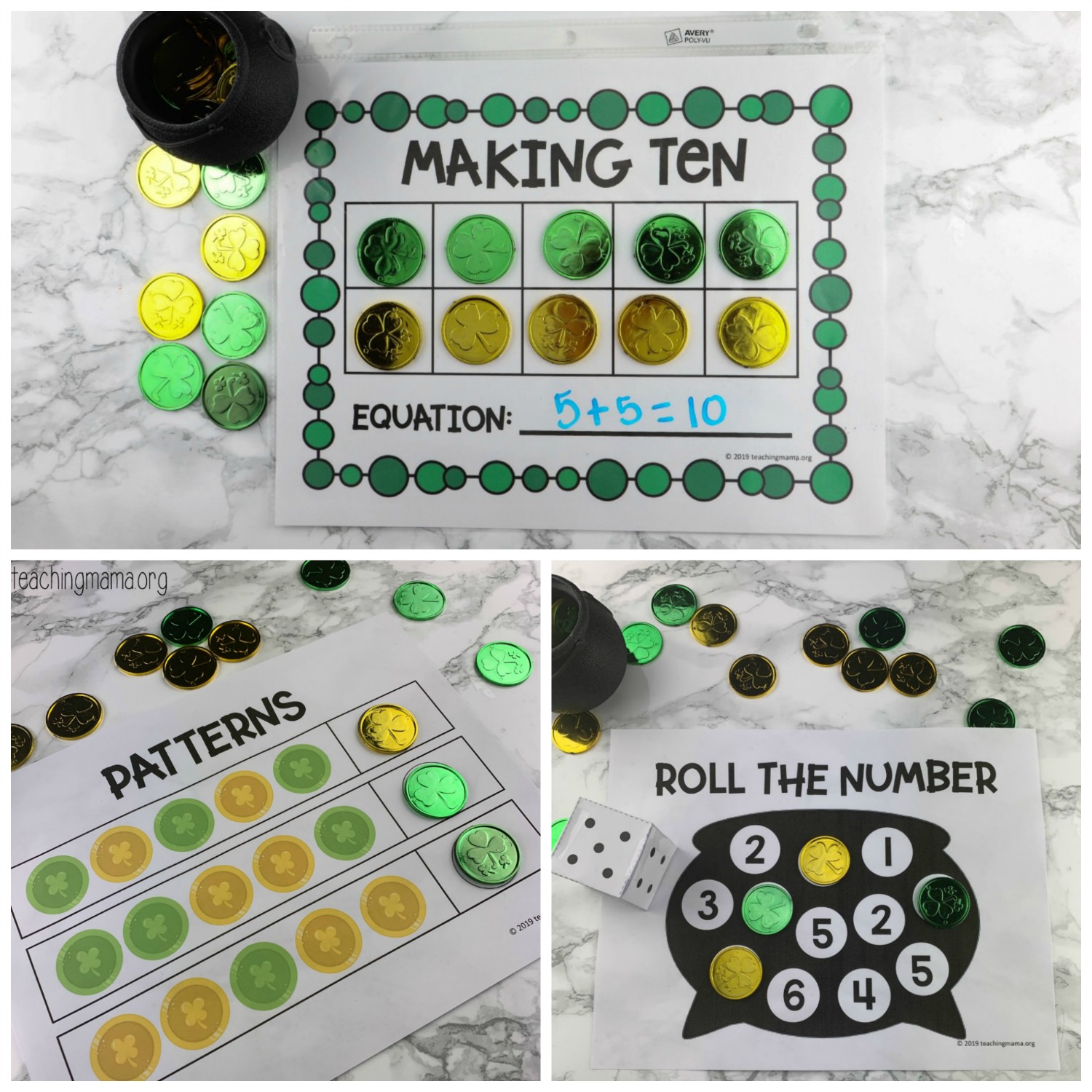 The only thing you need for these activities is a set of plastic gold coins. I found a set at Hobby Lobby and it included gold and green coins. We used these for all the activities.
The video below the activities inside the printable packet. Take a look at how easy and fun they are!
Here are a few gold coin activities:
1. Making Ten
This activity uses a simple ten frame and gold coins. The goal is to make combinations of gold and green coins to make the number ten and then write out the equation. This would be great for kindergarteners and 1st graders.
Why are ten frames important?
Ten frames are great for helping kids understand numbers. Ten frames can be used to develop students' subitizing skills, the ability to "instantly see how many". This skill plays a fundamental role in the development of students' understanding of number.
In the packet I include two ten frame activities. All the directions for the activities are in the front of the PDF.
2. Roll the Number
This simple game is also a great way to work on subitizing. I include a printable dice, or you can use any kind of dice. When they roll it, they may count the dots, but the more children do games with dice, they will star to see how many dots without counting them.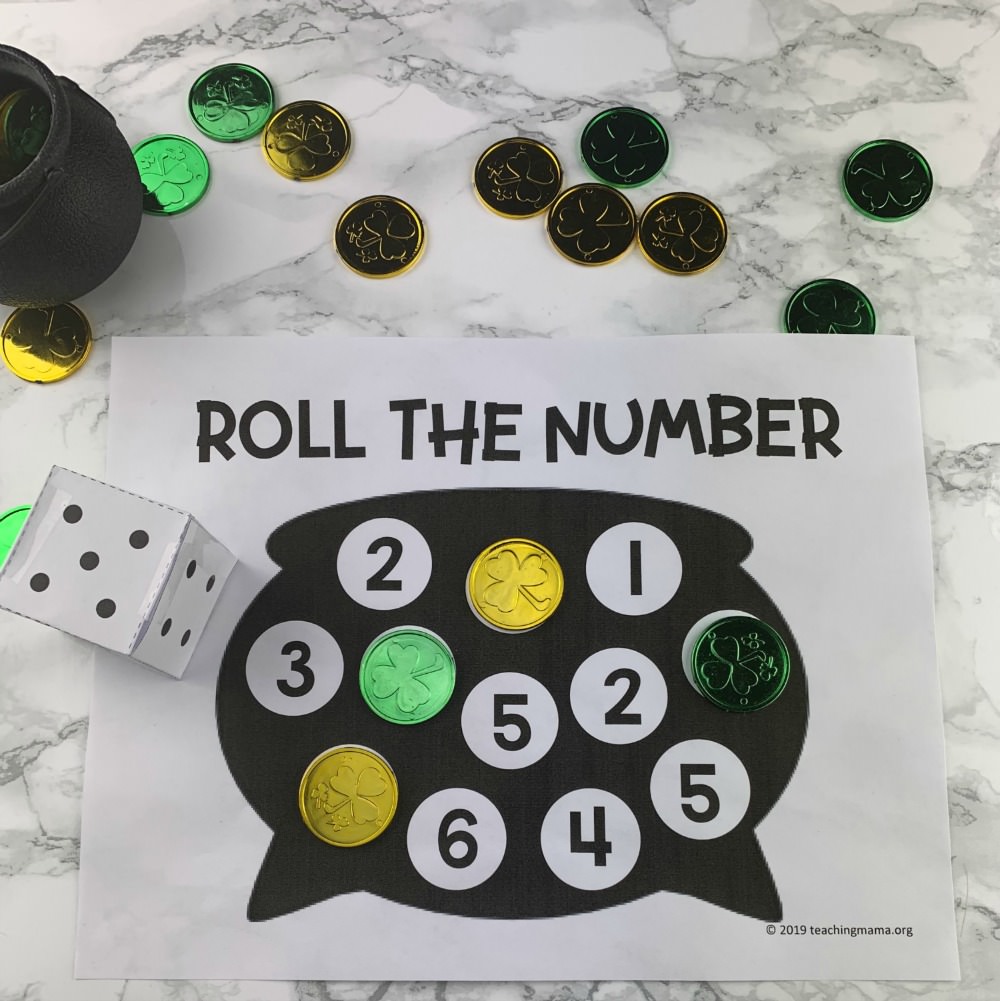 Roll it and then cover that number. The goal is to get all the numbers covered.
3. Play Dough Numbers
For this activity, you'll use play dough to make numbers. This is fun for little ones, especially kinesthetic learners.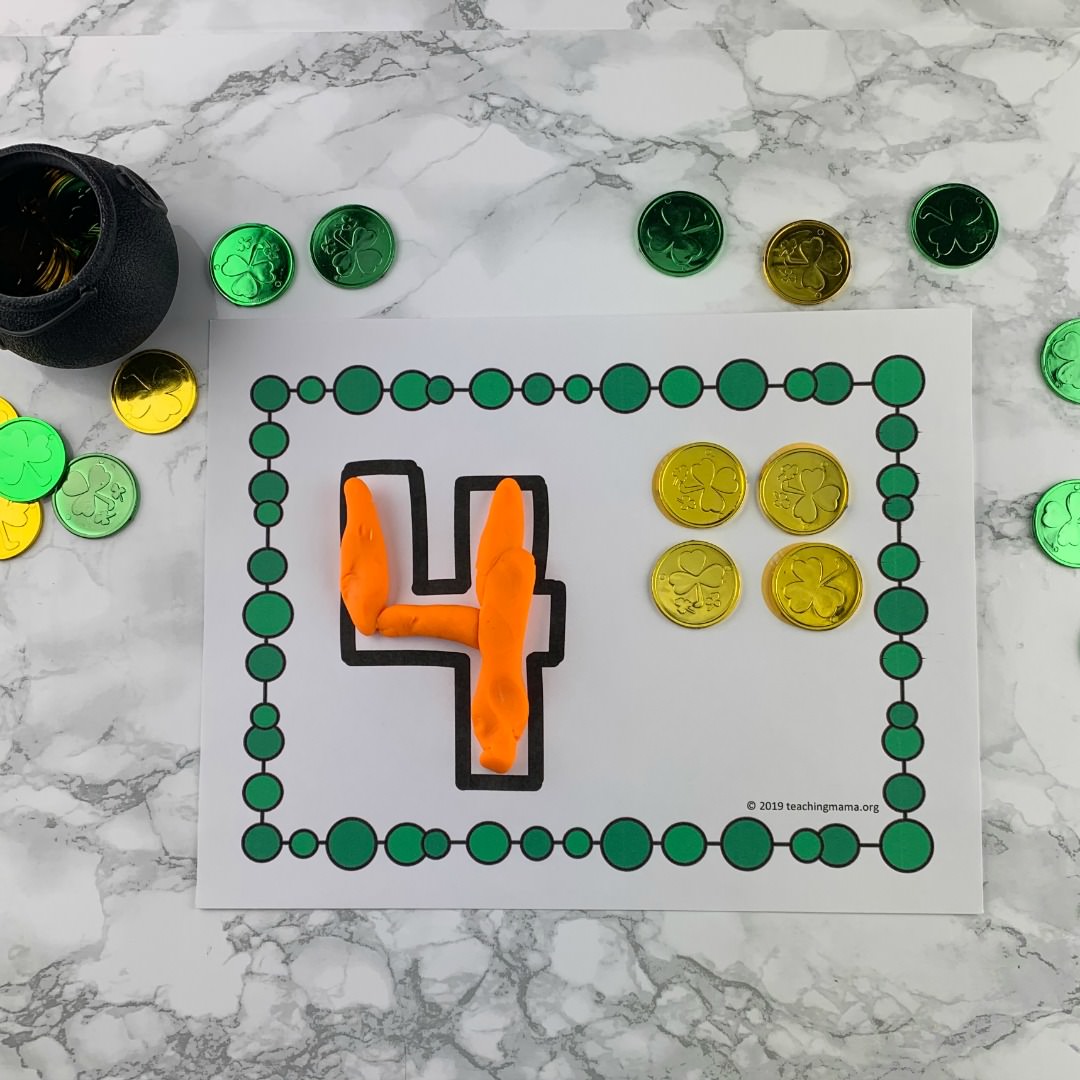 If you'd like to get this printable, you can download it by clicking here —> Gold Coin Activities
Make sure you've downloaded the latest version of Adobe Reader to avoid printing problems.