Are you in the holiday mood yet? Christmas is in less than a month, so you have plenty of time to make this holiday slime recipe! It just a few ingredients and it's easy to make. Love how this turned out!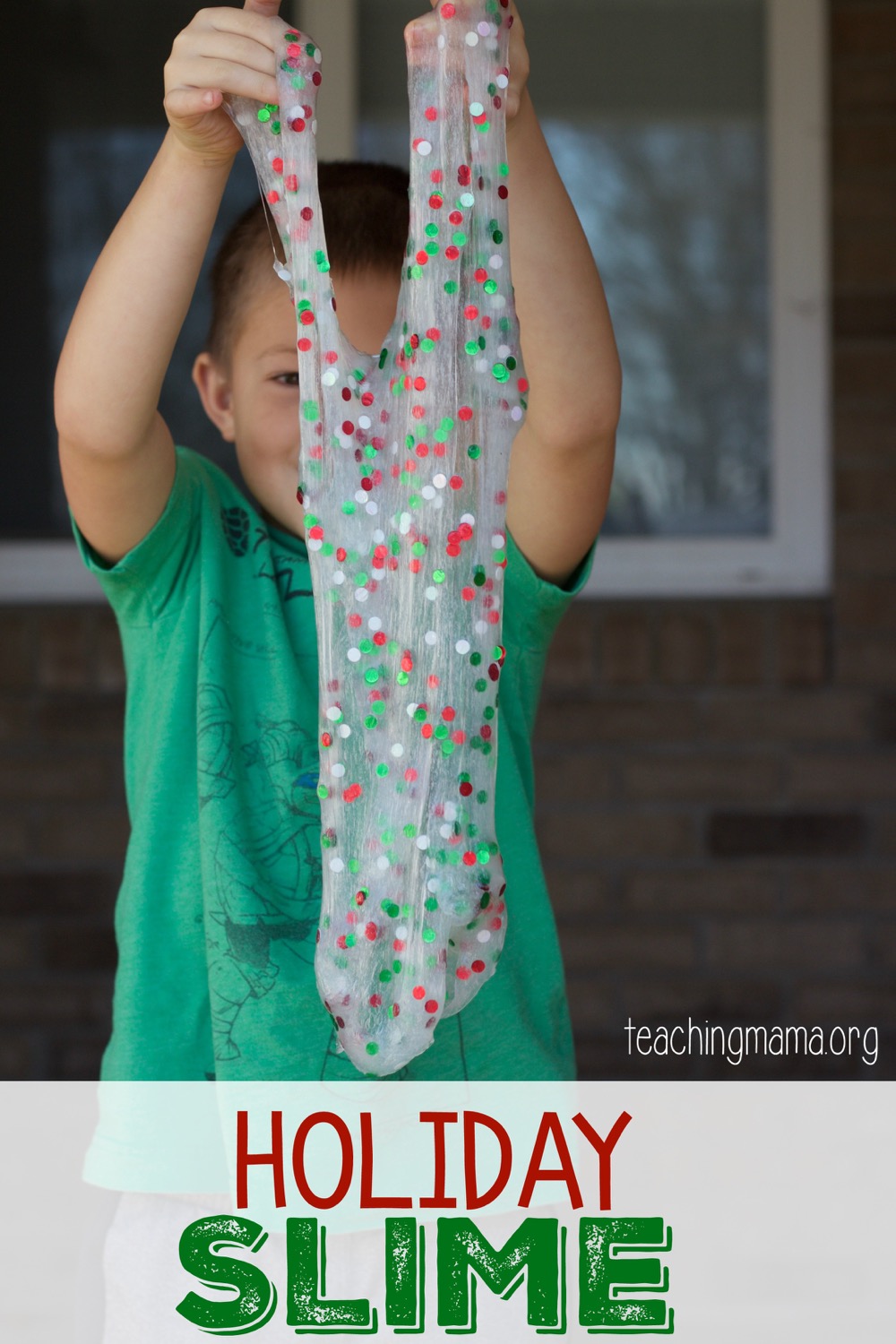 This post contains affiliate links. See my disclosure for details.
Here's what you need for holiday slime: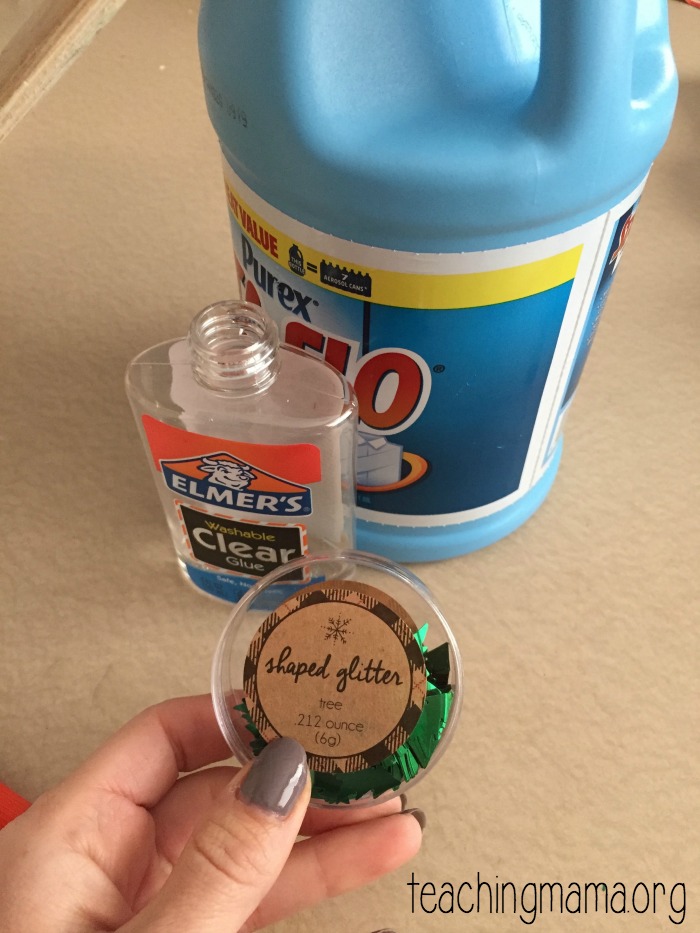 I got my sequins in the Target dollar section. I got green tree shape glitter and the red round glitter. I also picked up some really pretty 3-color sequins from Hobby Lobby last year. So we made 3 kinds of slime!
Start by mixing the glue with the water in a bowl. Add in the glitter and stir. Then slowly pour the liquid starch in while stirring. It will begin to form into slime once you add in the liquid starch.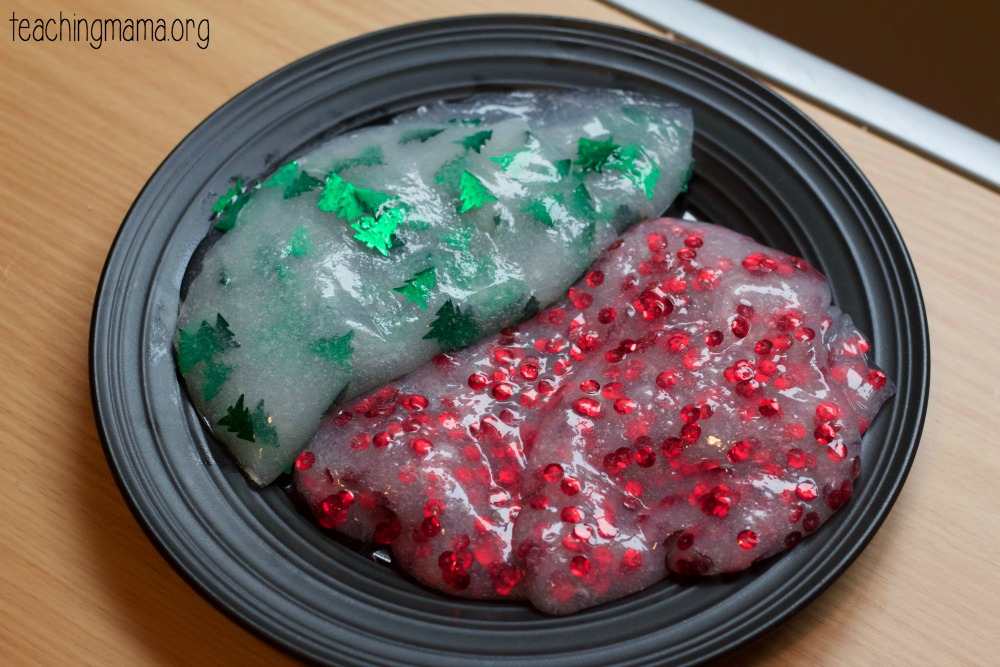 My boys were so excited to start playing. They were begging to start playing with it!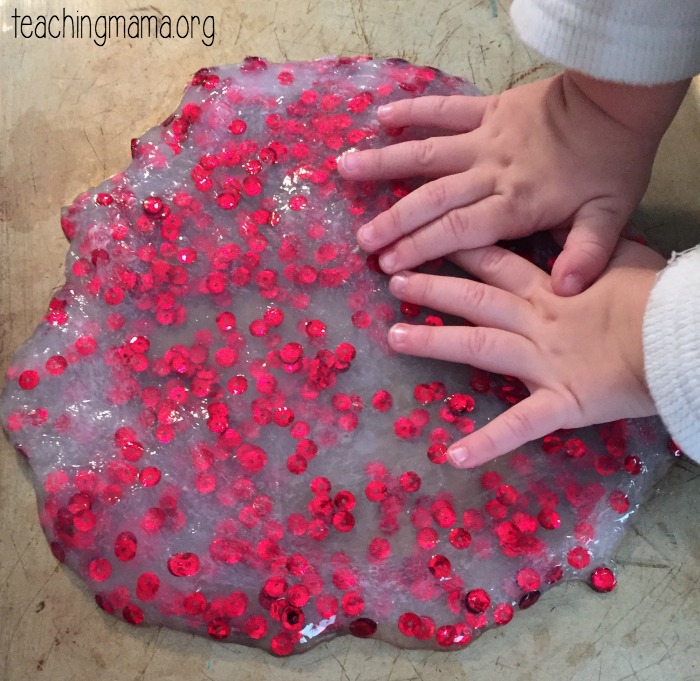 This activity is a great way to talk with your little ones about sensory attributes, such as how it feels soft, squishy, slimy, and cold.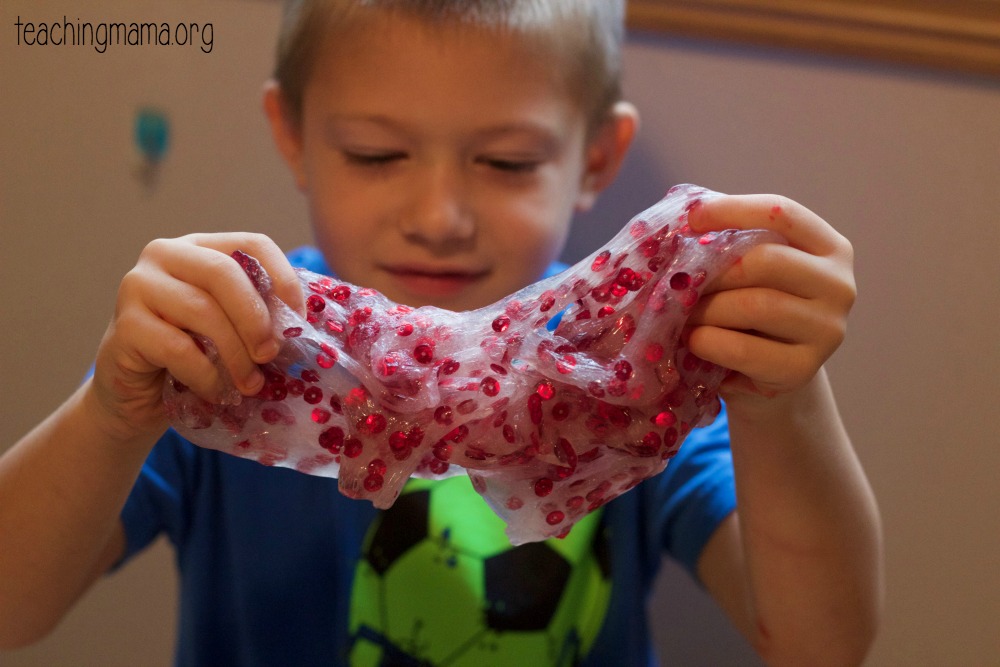 The sequins stays in the slime very well. The only exception is if you add too many sequins to the slime. I added in 3/4 of the container that the sequins came in from Target, so not too much! The trees do have a slightly pokey feel, so if you have a child that is sensitive to that, you may want to try a round sequins.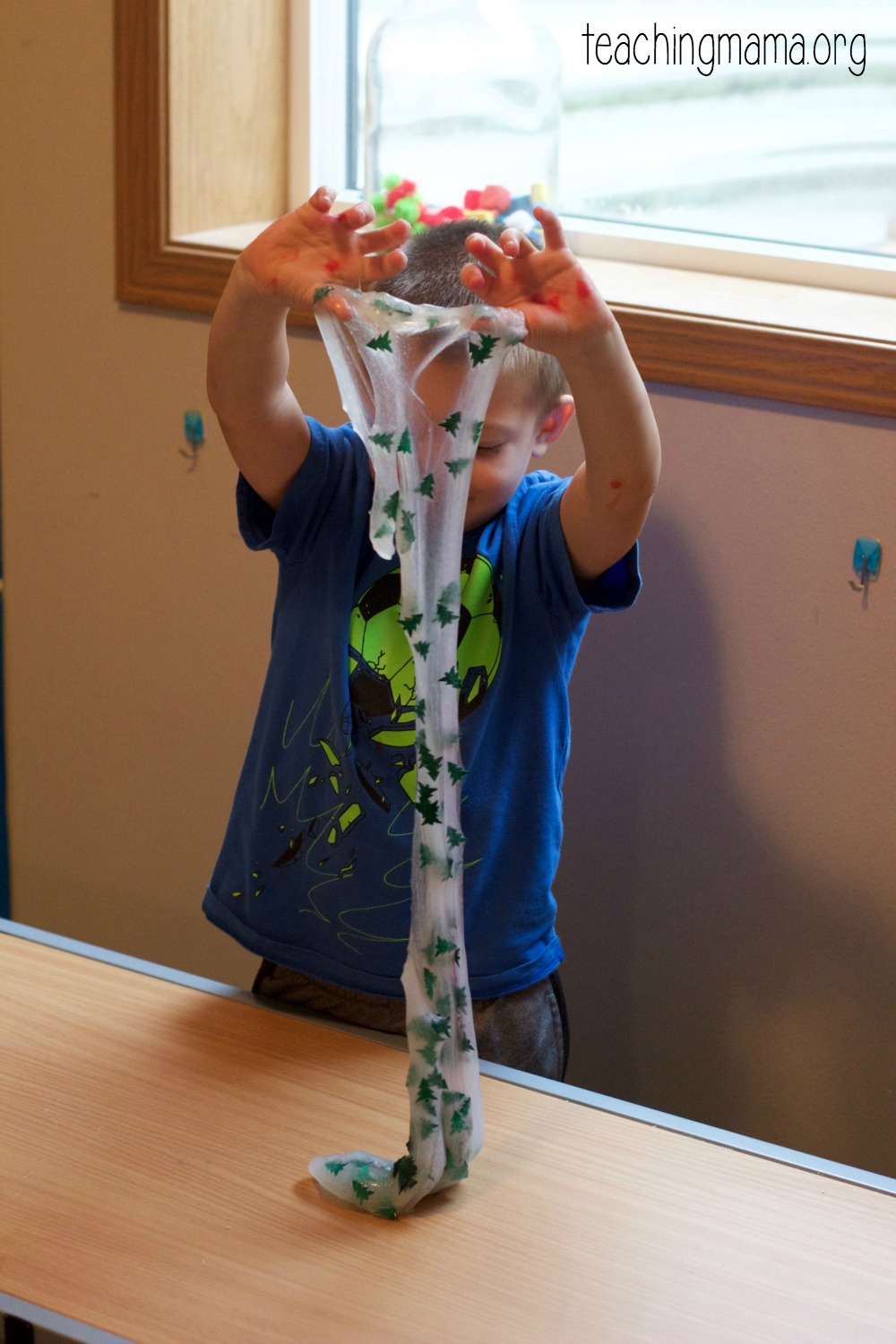 We had lots of fun!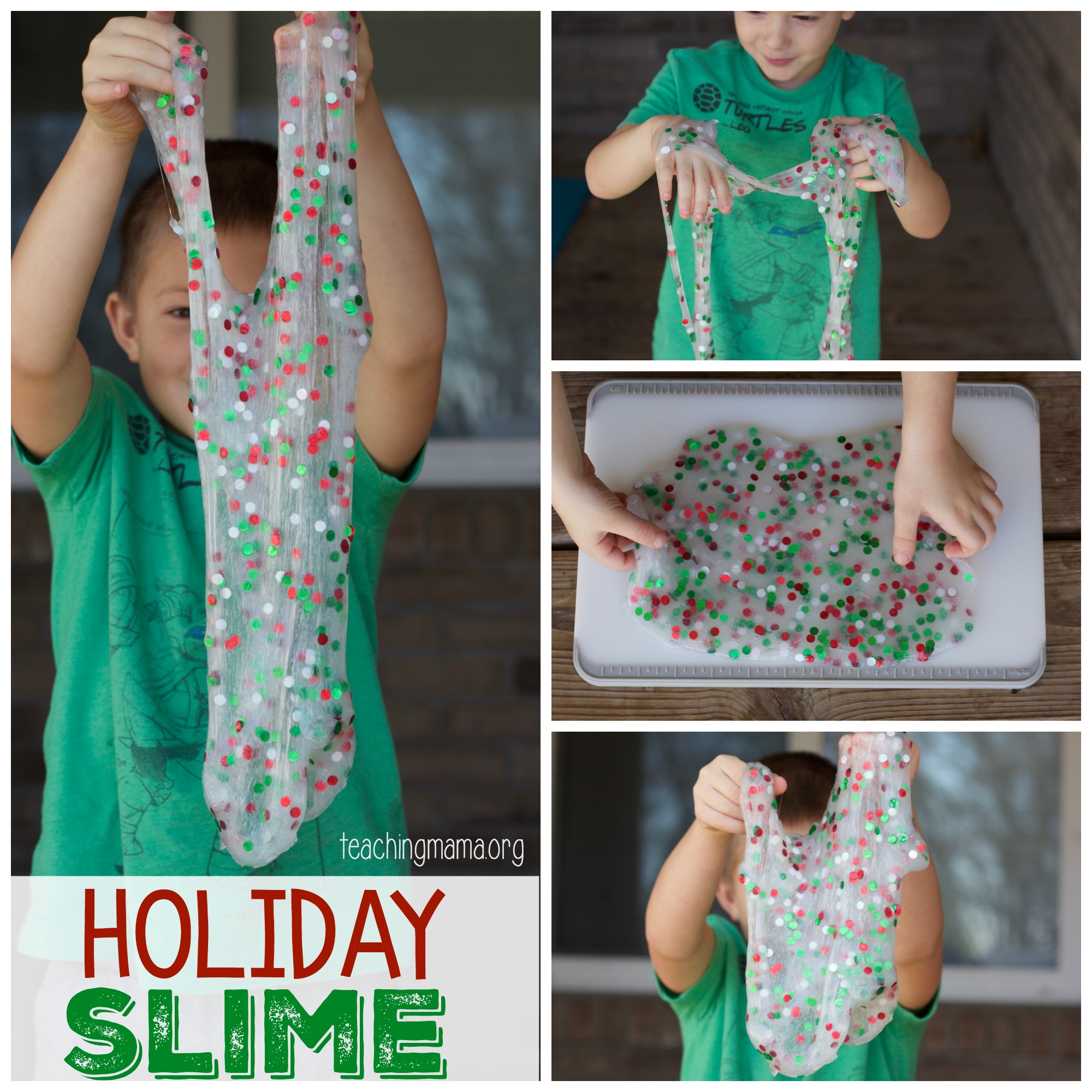 When you're done playing, just store it in an airtight container to play with later. This slime will last about a week.
Let me know what you think!