Alphabet Mystery Letter Hunt Activity
Disclosure: This post contains affiliate links to Amazon. For more information, please see my disclosure.
Today I'm sharing with you a fun and interactive activity to go along with the book Alphabet Mystery
 by Audrey Wood. In this book, a group of lowercase letters go on an adventure to find the missing letter x. Once they find letter x, they see that he is upset because he is not used very much. He later learns that his letter is very important to make Mom's birthday surprise special, as he is used many times on the cake to stand for kisses! Each of the letters pick out items that begin with their letter as a present for Mom. It's a great read aloud book that preschoolers love!
In today's activity, I'm sharing an sensory alphabet hunt that is an extension activity for the book Alphabet Mystery.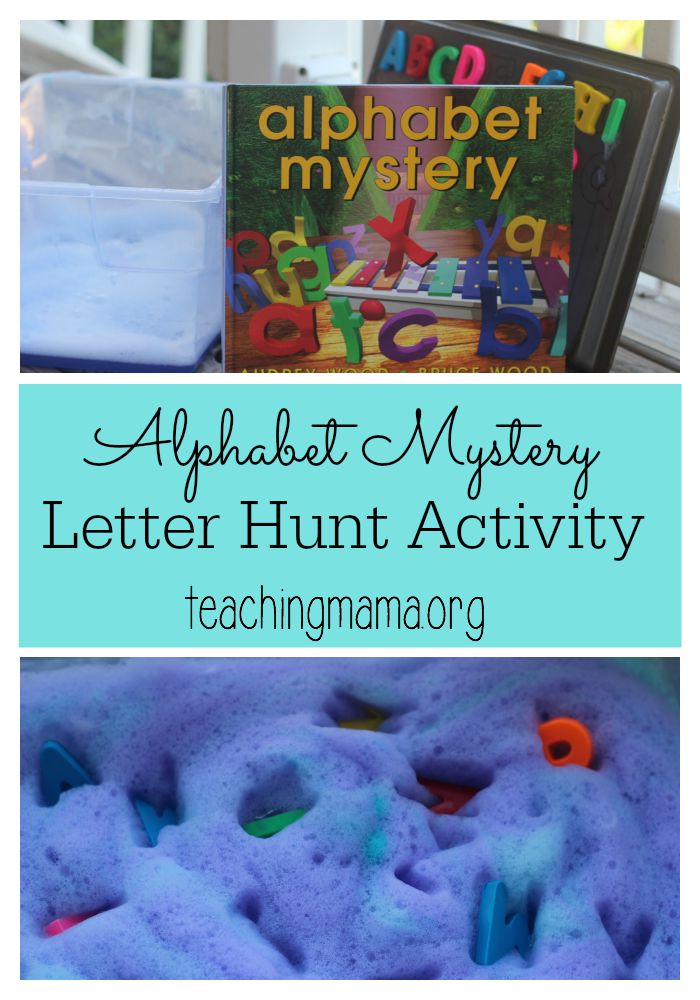 Here's what you need for the activity:
Before inviting the kids to play, trace the magnetic alphabet letters onto the back of a cookie sheet using a Sharpie marker. Also make the soap foam a few minutes before the activity.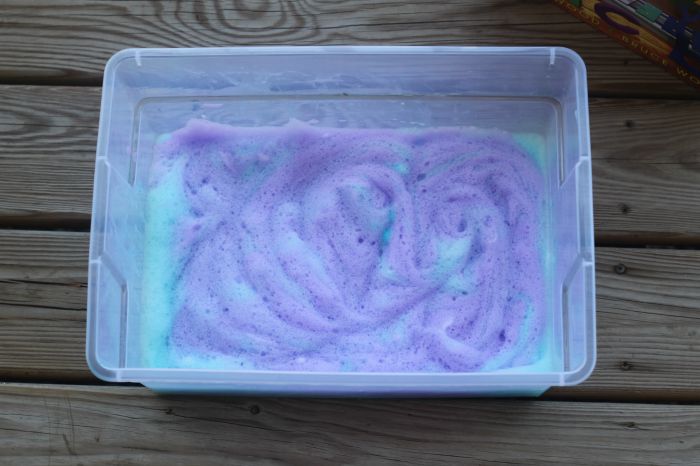 Then mix in the magnetic alphabet letters.
Have the child pull out an alphabet letter from the soap foam.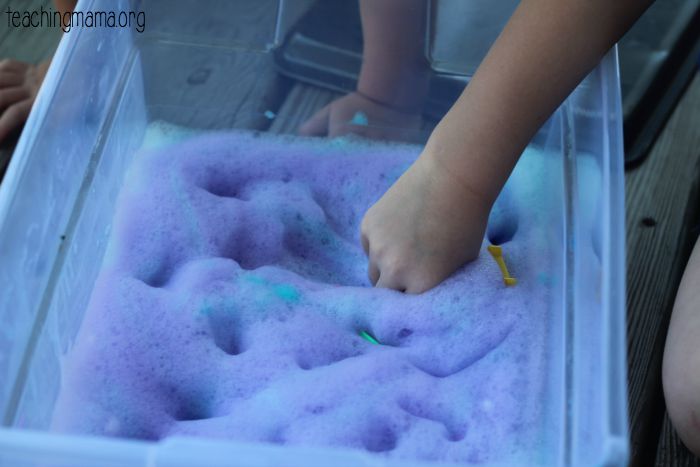 After one is found, have them identify the letter. Then place it on the cookie sheet.
Have a water bowl nearby so they can rinse off the soap if they need to.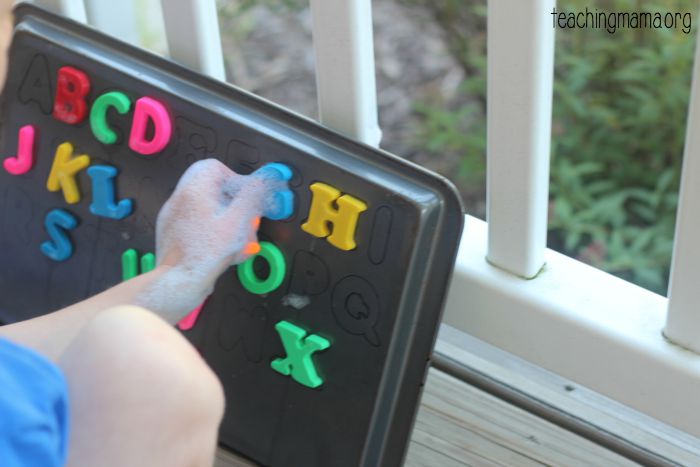 Keep doing this until all of the letters are found.
The kids will love playing in the soap foam, too!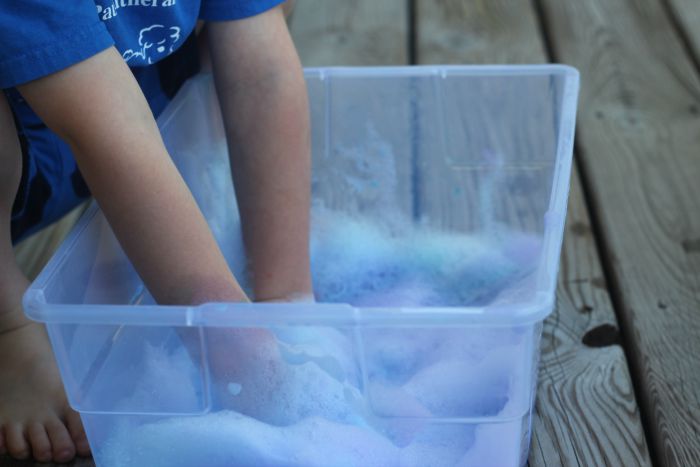 For another fun activity to go along with this book, check out our Letter Hunt Activity that we shared over at Pre-K Pages.
If you haven't read this book to your child yet, go get it today! It's so cute and a great way to learn the alphabet!