Kindergarten Winter Literacy Packet
A couple of weeks ago, I shared my Kindergarten Winter Packet. I knew I wanted to make a literacy packet next. I'm excited to share it's finally done and ready to share with you!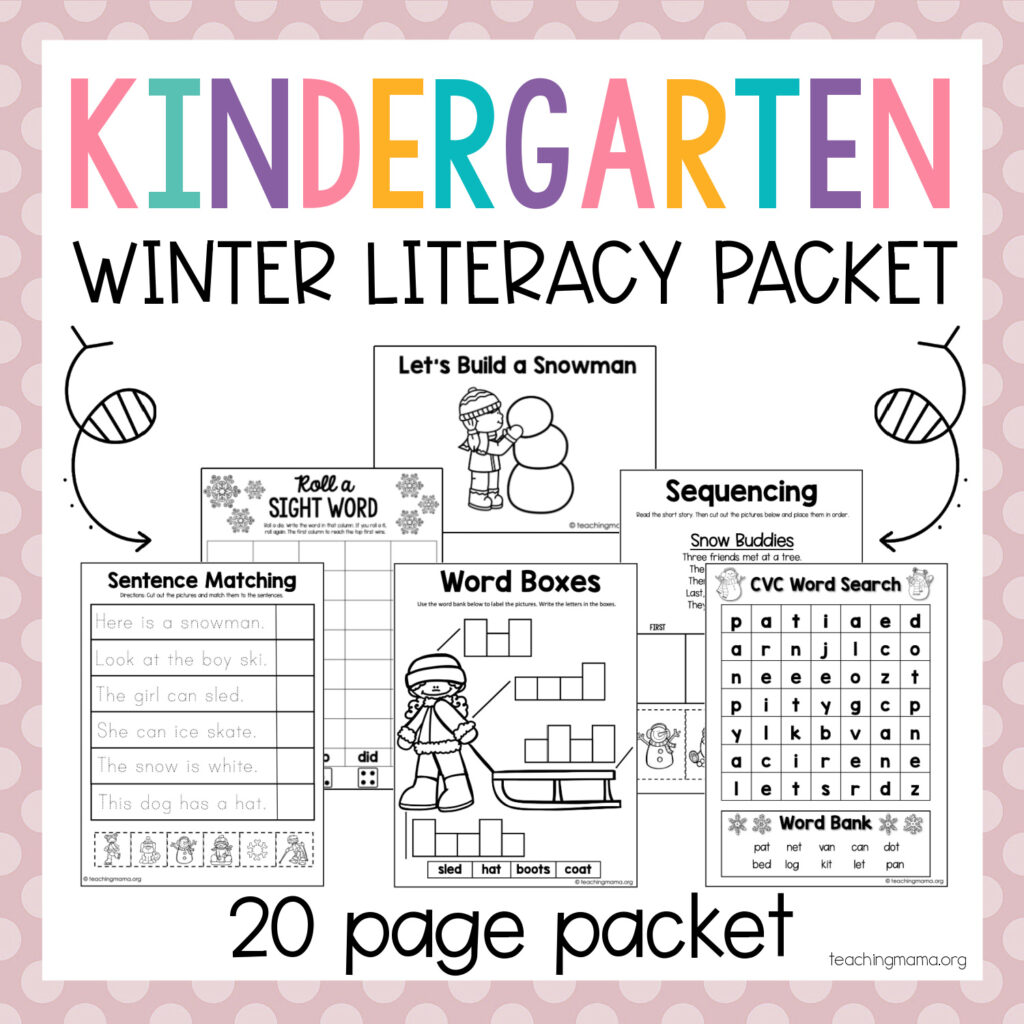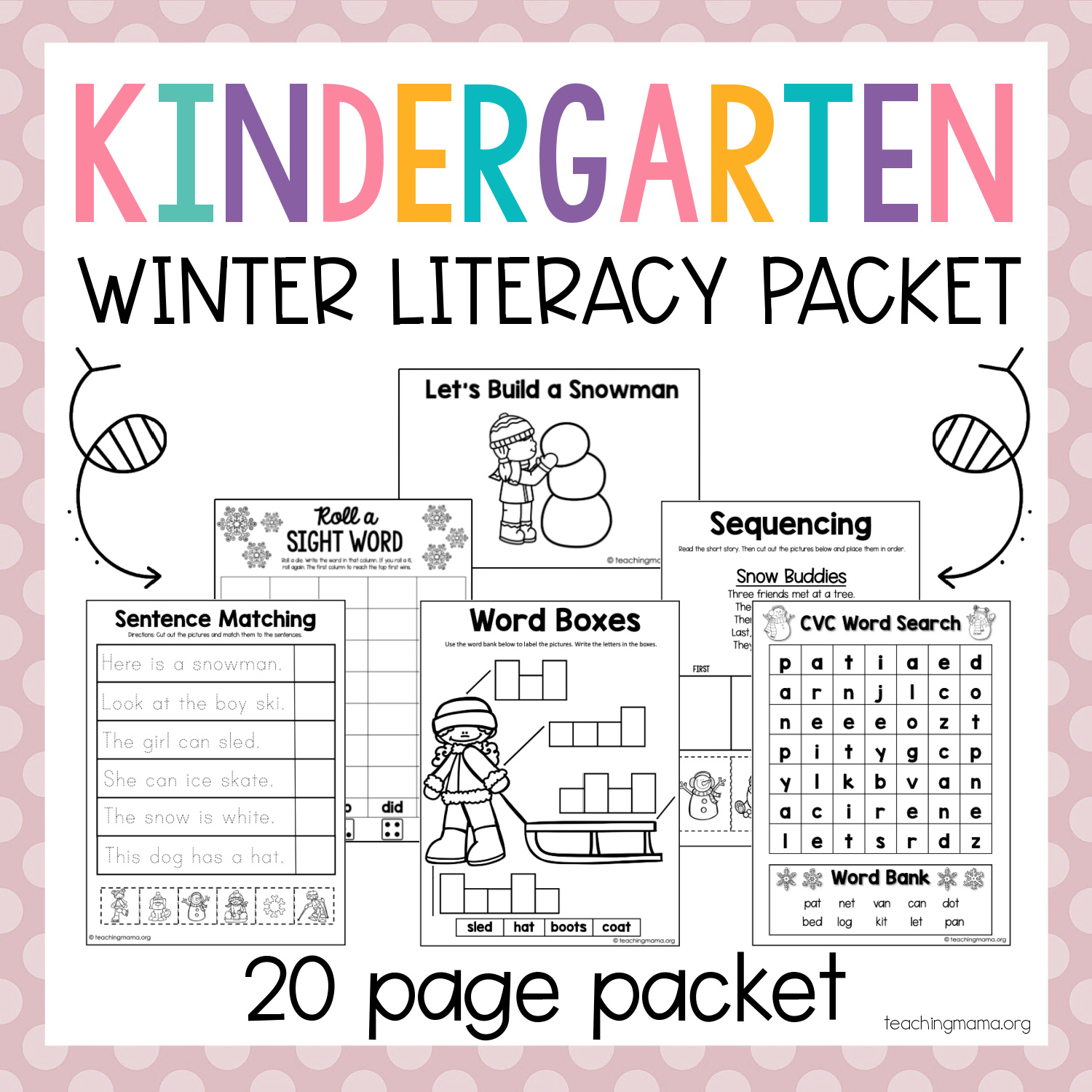 I created these literacy activities with a winter theme. Even if you don't live somewhere with cold weather and snow, you can still use this packet. I created this with a kindergartener in mind, but it could be used with older or younger children.
This winter literacy packet has 9 activities:
Let's Build a Snowman Booklet – a short story for beginning readers
Syllable Counting – practice with counting syllables
Rhyming Words –  writing rhyming words
Sentence Matching – reading sentences and matching pictures to them
Build a Sentence – arranging words to make a sentence
Word Boxes –  practice with writing short words using word boxes to help with phonemic awareness
Sequencing – sequencing four pictures to retell a story
Roll a Sight Word –  practice with writing sight words
CVC Word Search – identifying CVC words in a word search
There are 20 pages of activities in this free packet. These are great for supplemental activities at home, to use at a literacy center, or to use with distance learning.
I'm excited to offer this packet to you for free! All you have to do is enter your email address in the box below.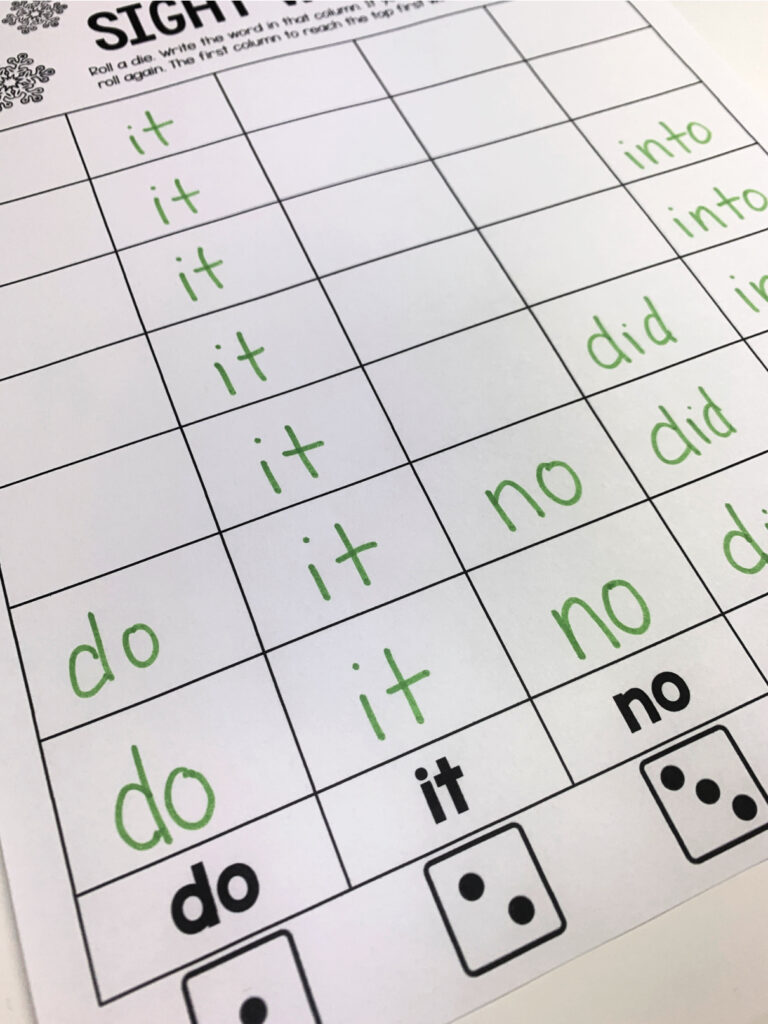 (If the button doesn't work, make sure you have pop-ups enabled on your device.)