It's April, which means lots of rain where we live! To keep my kids busy on rainy days, we like to do crafts. Here are 10 rainy day crafts that we love!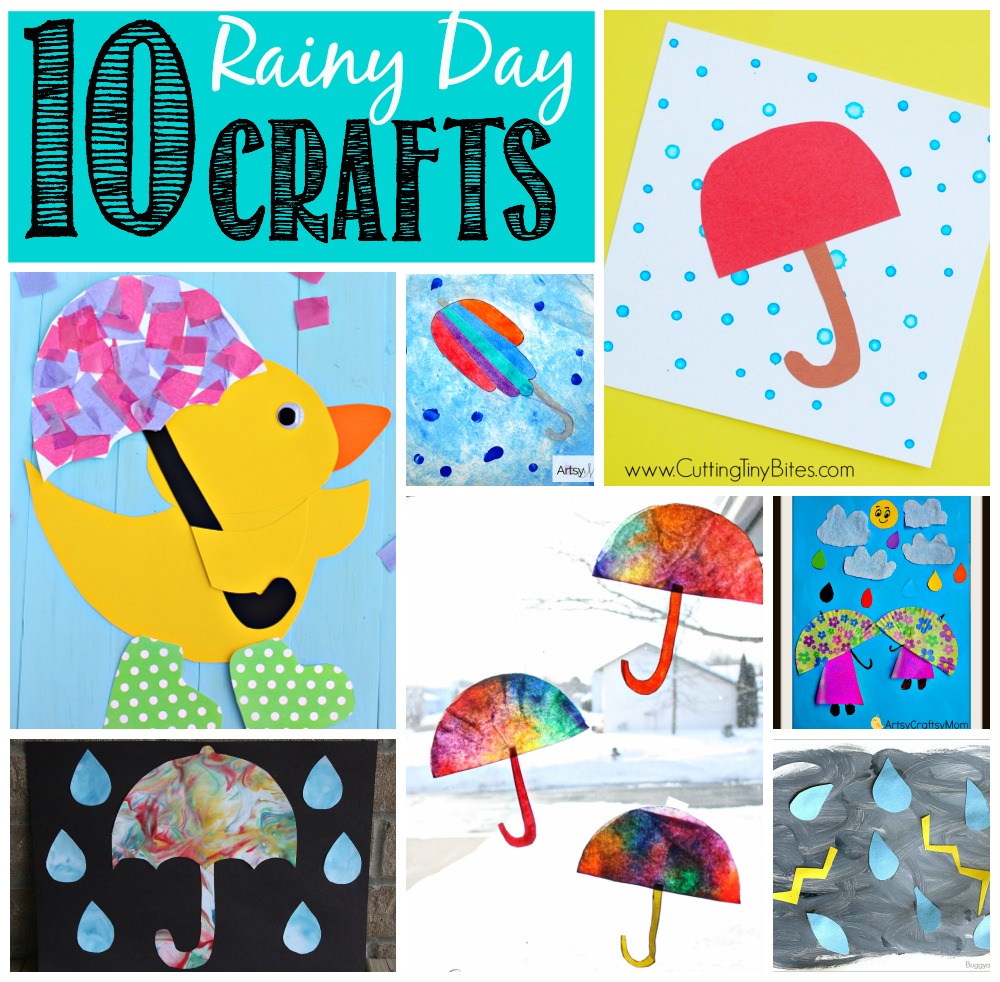 Umbrellas make an adorable craft! Here are some of my favorites.

Looks Like Rain Craft from Cutting Tiny Bites
Coffee Filter Umbrella Craft from B-Inspired Mama
3D Umbrella Card from Crafty Morning
Rainy Day Collage from Artsy Craftsy Mom
Tissue Paper Umbrella from Mama's Little Muse

Rainy Day Duck Craft from Crafty Morning
Handprint Umbrella from Fun Handprint Art
Decorate a Real Umbrella from Meaningful Mama
Thunderstorm Art by Buggy & Buddy
All of these crafts use just a few materials and are guaranteed to brighten up a rainy day and help the day pass by quickly! Hope you'll try some of these rainy day crafts out!
And if you're looking for ideas to keep kids busy on rainy days, check out my ideas here.