I'm excited to share that we've decided to homeschool our boys this year! We did preschool at home but then decided to send our kids to our local school. We loved the school and teachers, but because of my husband's non-traditional work schedule, the school schedule made it hard for the boys to see their dad. Family life is super important to us, so we thought homeschooling would be a great option.
We are excited for the year ahead as we will have a 2nd grader and 4th grader. Our youngest will go to an early kindergarten class in the morning, which will be helpful for me to focus on the older two.
This summer I was very busy working on my new home preschool curriculum, but after that was finished, I took the time to get our school room ready and organize our curriculum.
Today I'm giving you a peek into our homeschool room!
We have a room dedicated to school time. I know this will be helpful for staying organized and focused. Here's what it looks like when you walk in.
I have two Micke desks from IKEA.  In between the desks is a unit of drawers, which is also from IKEA. I love how this looks and also how it separates the two boys. I added some small whiteboards above their desks and have a curtain wire from IKEA on the wall to display their work.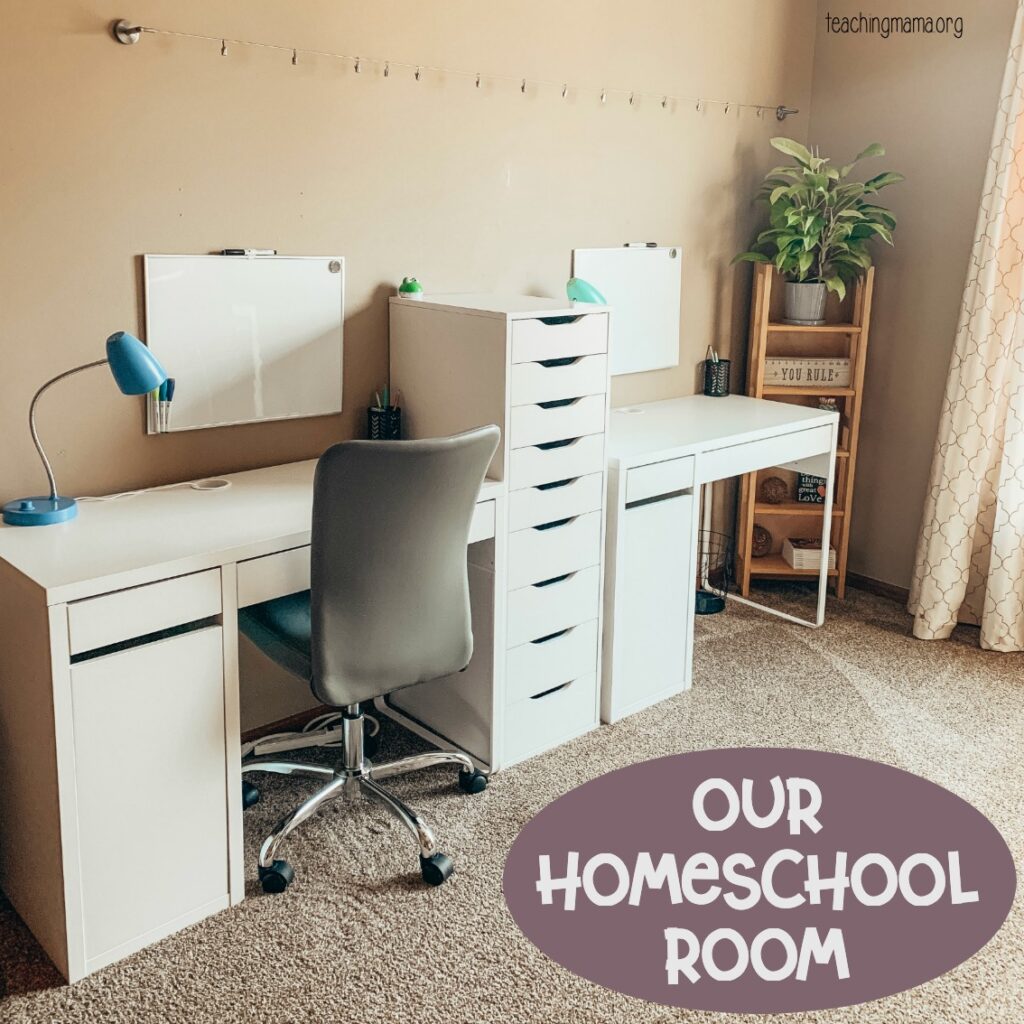 I love the light of the window and wanted to add some plants to our space. So far I just have one, but I plan to add more!
I love the organizer in the middle for storing our curriculum. Here's what we are using for curriculum this year:
My Father's World
Singapore Math
All About Reading
Spelling by Sound and Structure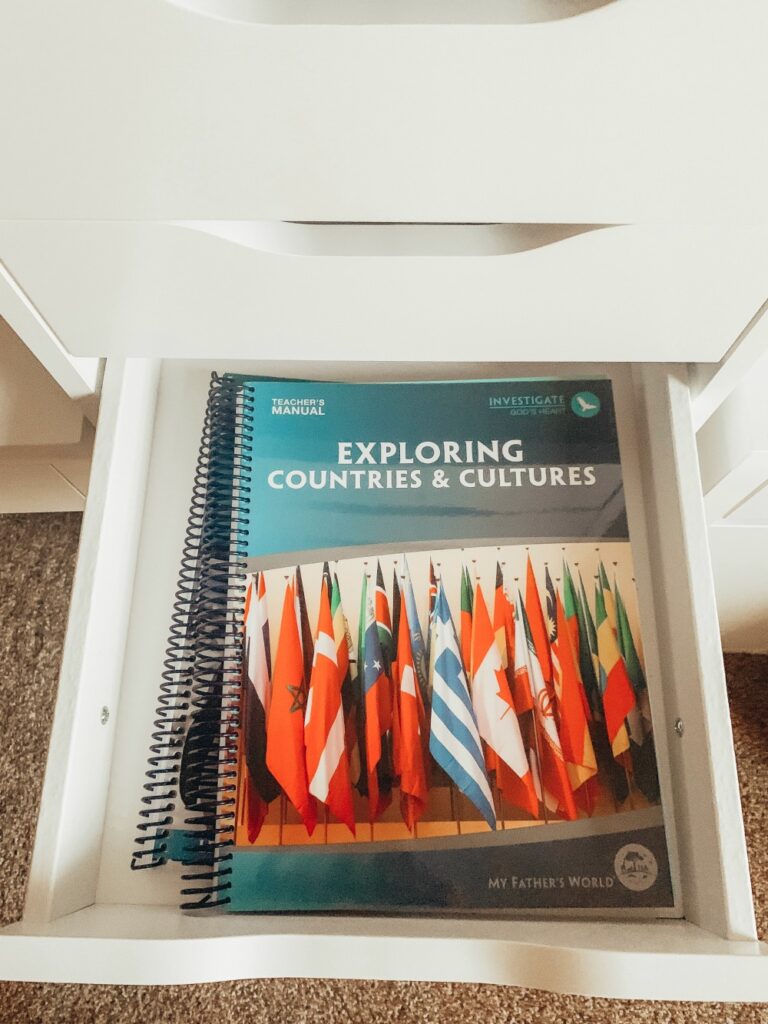 On another wall, I have our books and craft materials. The 9-cube organizer is from Target. I placed picture books on the top three cubes and put other materials into bins below. Right now I have things separated into categories: alphabet, math, science, felt, sight words, and a bin for extra materials. I may switch it up in the future!
The white organizers are from Michaels. I love keeping our craft supplies organized. It is up high, so only I can reach it. The bottom white organizer has a slot for paper, which I love at the kids' height. On the bottom, is an old cabinet we have. I keep more craft supplies in here and use colorful storage containers to store things such as tape, craft sticks, and magnetic pieces.
This is my desk. It's nothing fancy, but I love it. I painted this desk white years ago, so it's old. I love my dry erase calendar above my desk. I'm able to see 3 months at a time, which is very helpful.
I hope you've enjoyed the tour of our homeschool room! I'd love to hear if you homeschool, too!