Disclosure: I received this curriculum to review for free in exchange for an honest review. All opinions expressed are my own. This post contains affiliate links.
Back in April, I received the All About Reading Pre-Reading Curriculum to review. I was so excited to receive the material and start using it with my preschooler!
Setting it up was very simple. The only thing I had to do was punch out cards and organize them in a box. So simple!
The rest of the material was all ready to use and fits in this handy bag!
The lessons are very easy to follow. They start by teaching capital letters, and then lower case letters. The last part of the book  focuses on letter sounds. The letters are taught in alphabetical order.
My preference is to teach the alphabet letters out of order, which you can read more about here. Research shows that there's no benefit to teaching the letters in order, but you certainly can. You can still use this curriculum if you teach letters out of order.
One of Troy's favorite activities was naming the alphabet letters with a pointer. (The pointer is not included, but I found it in the Target dollar section.) The poster could go on the wall, but since we are trying to sell our house, we just fold it up and keep it in the bag.
Both my boys loved the zebra puppet that came with this curriculum. His name is Zig Zag Zebra and you can use him with the lessons. I was surprised at how much my kids loved it when I got him out. I also used this puppet for creative drama and to role play different situations, such as sharing with others.
The curriculum includes fun games to play with your child. There are a lot of matching games to work on rhyming. We really loved playing the games!!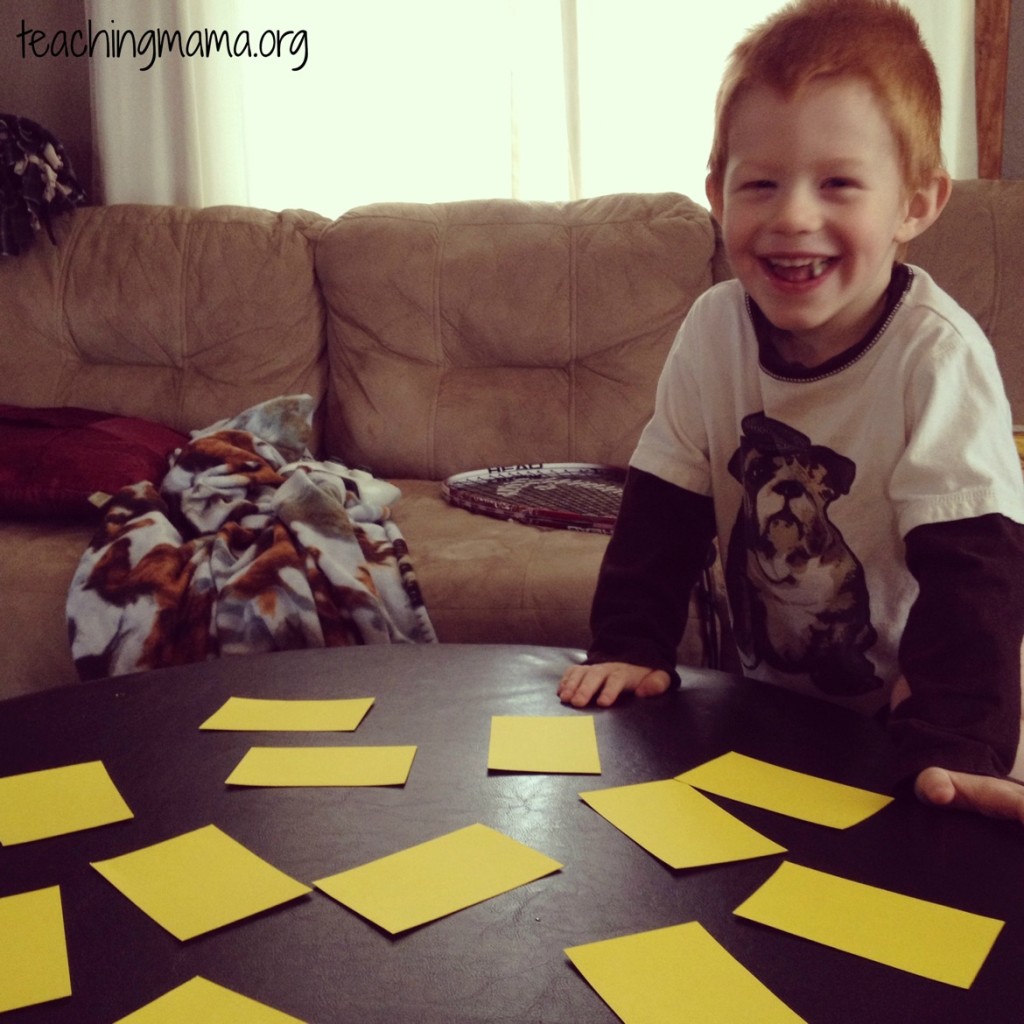 If you want a curriculum that's all set up and ready to use, then this is for you! We really enjoyed going through it and will continue to use it along with my preschool curriculum.
All About Reading has many levels of curriculum to purchase, and they also sell spelling programs. We used the pre-reading level.
They also have FREE resources.
Overall, I was very impressed with this curriculum. It is easy to use, engaging, and organized. This would be a great curriculum to use with your preschooler!