Alphabet Sound Box — A Fun Way to Learn Letter Sounds
Learning alphabet letter sounds is an important step in teaching children to read.  As I was thinking about how to teach my preschooler the phonetic sounds of alphabet letters, I wanted to create a fun way to teach him this. When I was walking around JoAnn's Fabric Store last weekend, I came up with an idea for an alphabet sound box. This is a tool to teach kids sound recognition by pictures or objects. I created this alphabet sound box using a clear craft box ($3 at JoAnn's).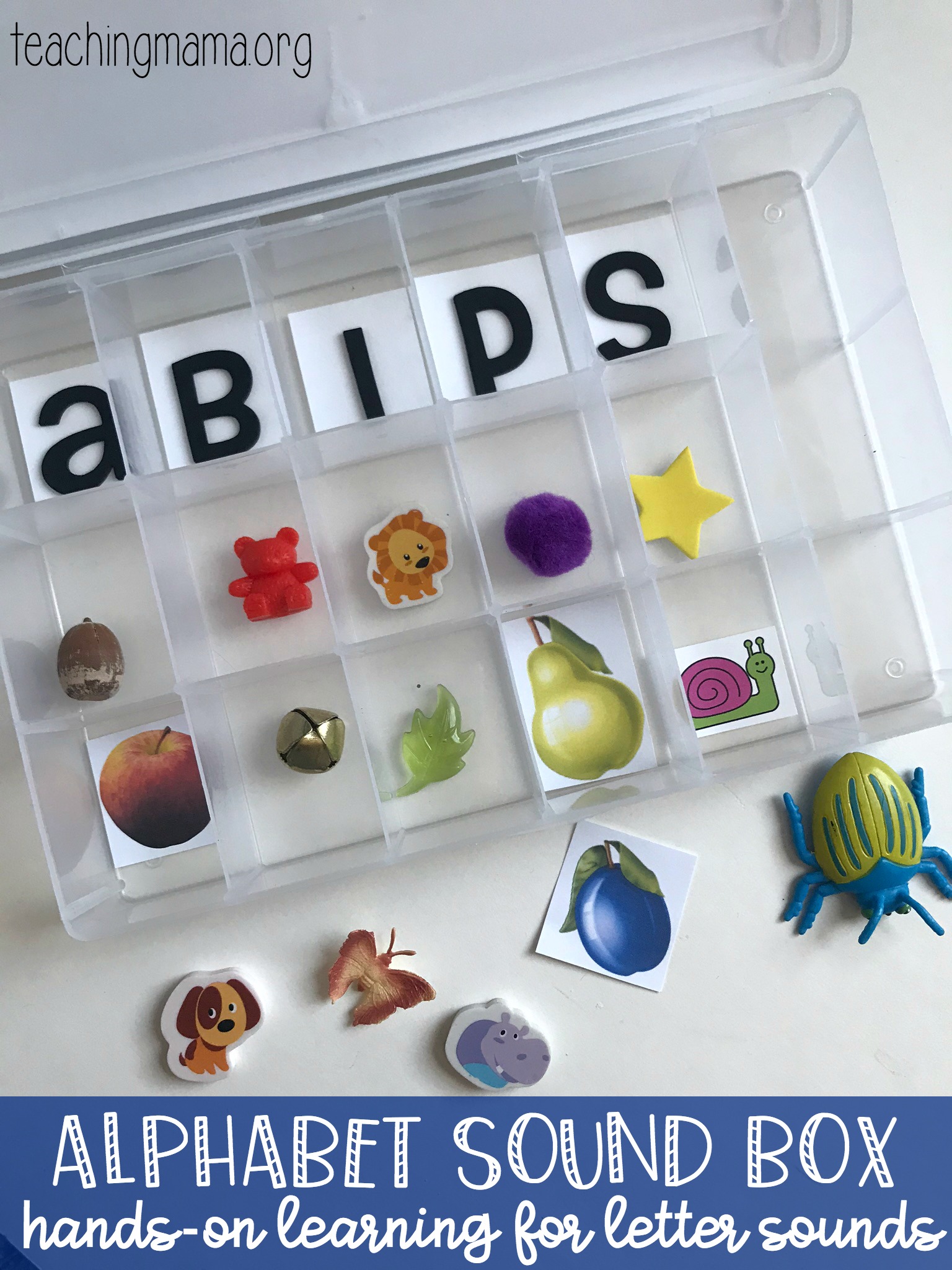 First, I made some letter cards from by putting lowercase letter stickers on small pieces of cardstock paper. I wanted a way to easily remove them from the craft box, since I won't be teaching him all the sounds at the same time.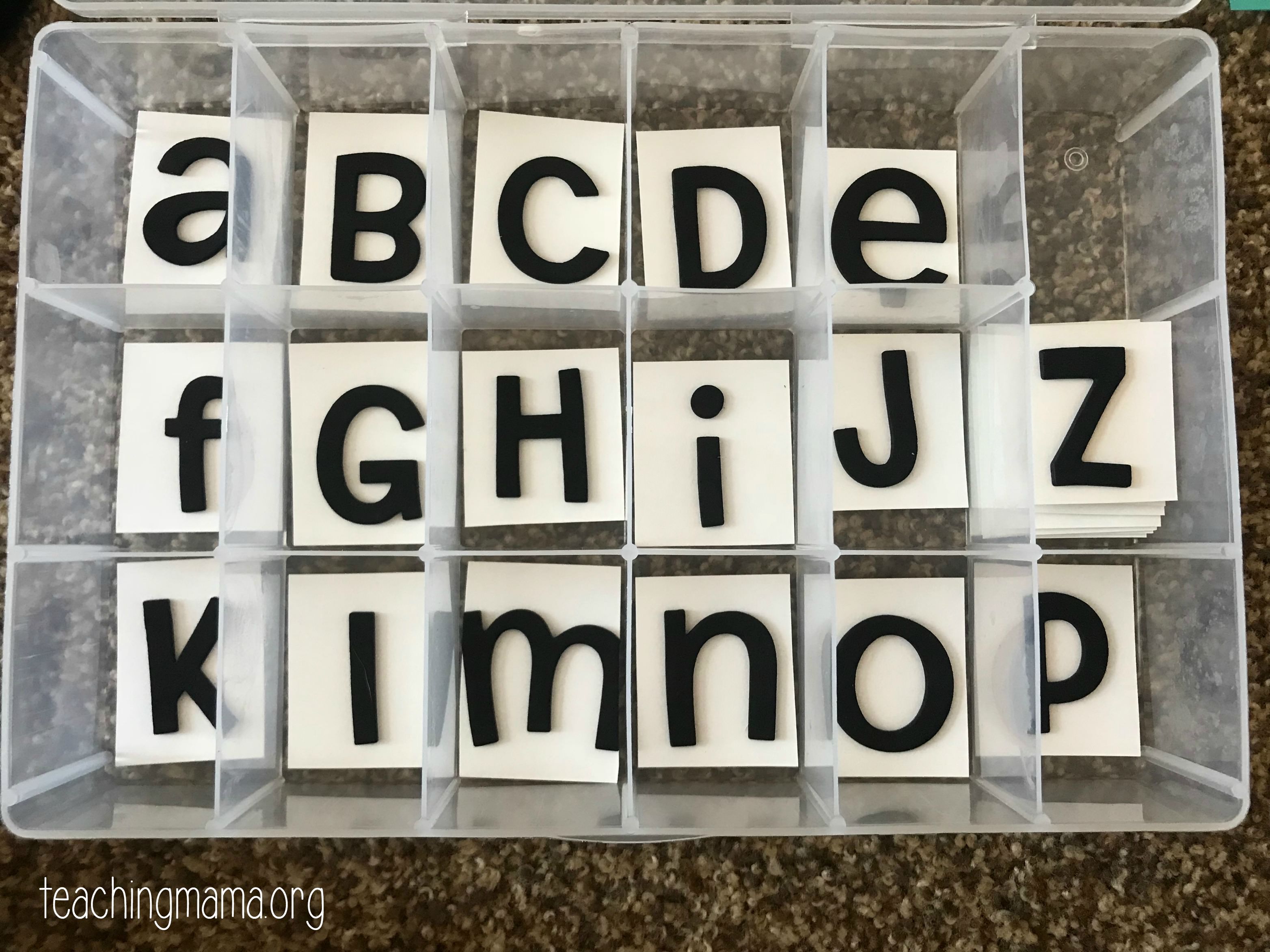 Then I used clip art and stickers and put them on small pieces of cardstock, too. I also looked around my house for small items that would fit in the box.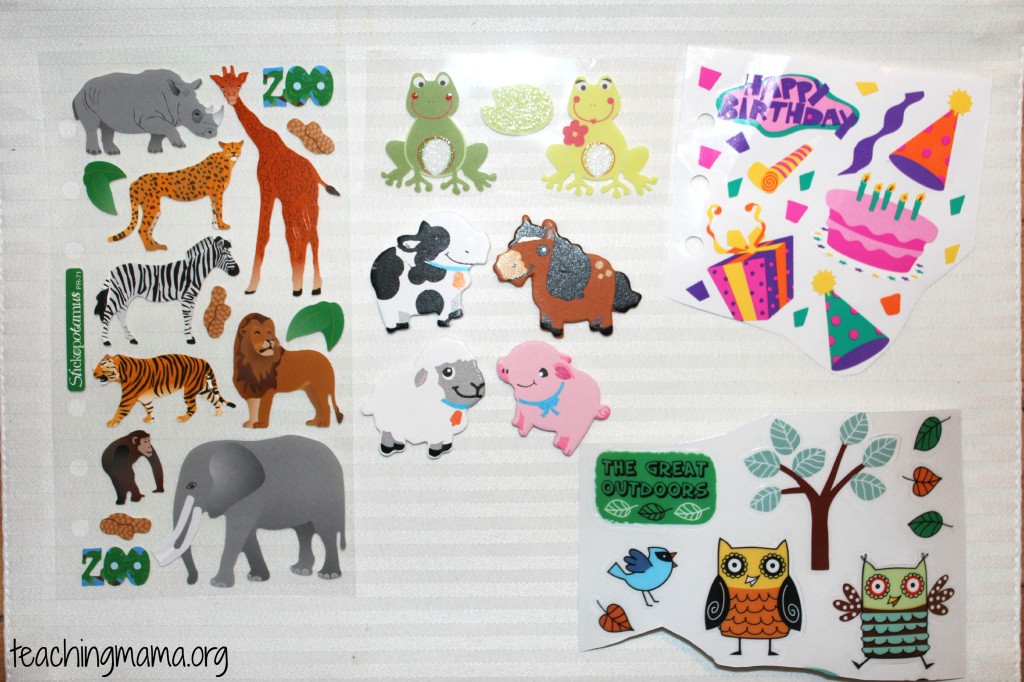 You can choose the order to introduce the letters to your child. I am using the book, How to Raise an Amazing Child the Montessori Way by Tim Seldin to guide how I introduce letters. The only difference is that Tim had set 6 and 7 into one set, but I felt like that was too many letters to learn so I split them into two groups. I like that there is one vowel (including y) in each set (except set 6) and it's not an overwhelming amount to learn. You can also download Teaching Letters in Groups in a pdf version.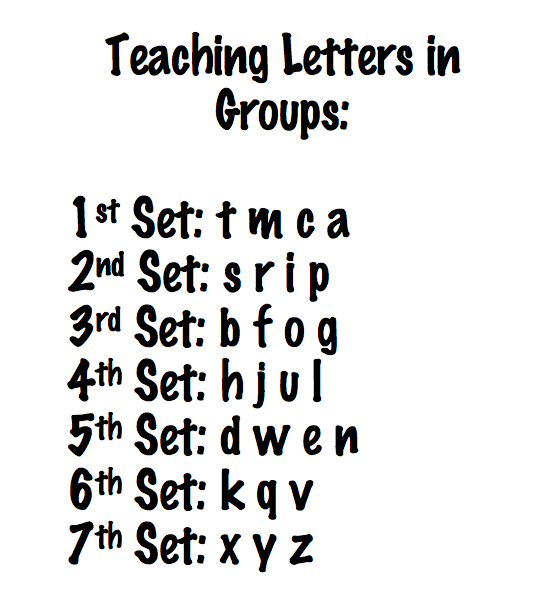 To organize my letters, I put each set in a ziploc bag. I included the stickers or small objects to represent the sounds. (If you notice green letter stickers in the bag, that's because I updated this post to our current alphabet box and we now have black letters.)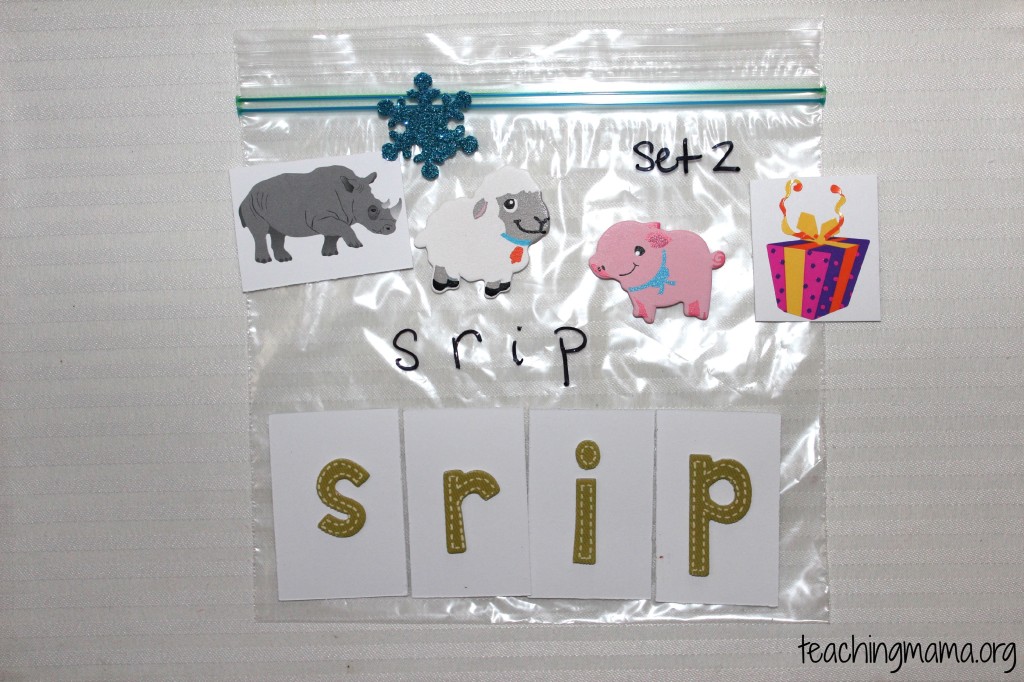 Now is the fun part…watching my child have fun with learning! I presented the box to him. I used set #1 (t, m, c, a) and gave him the bag with stickers and objects. The 4 letters were already positioned in the clear box and we went over the sounds each letter makes. Then he told me what the objects were and he placed them below the corresponding letter.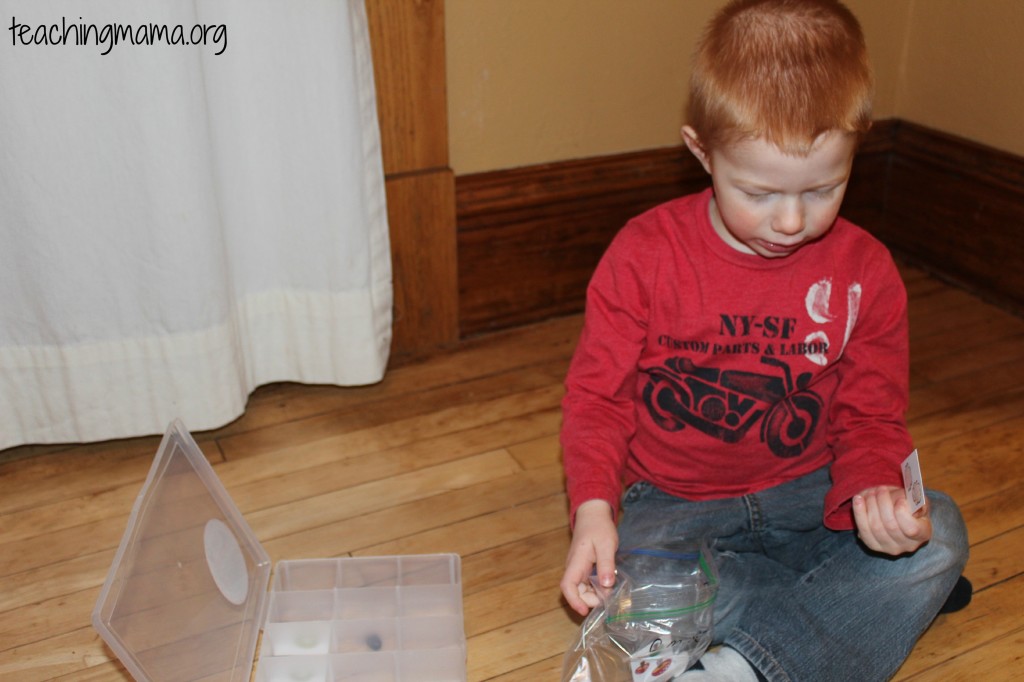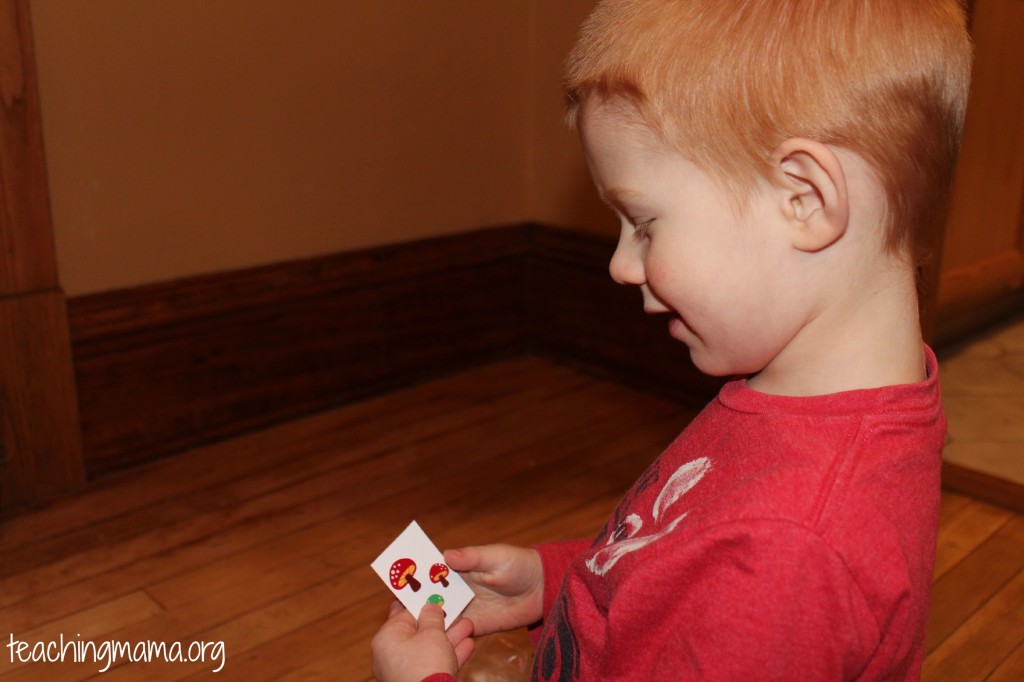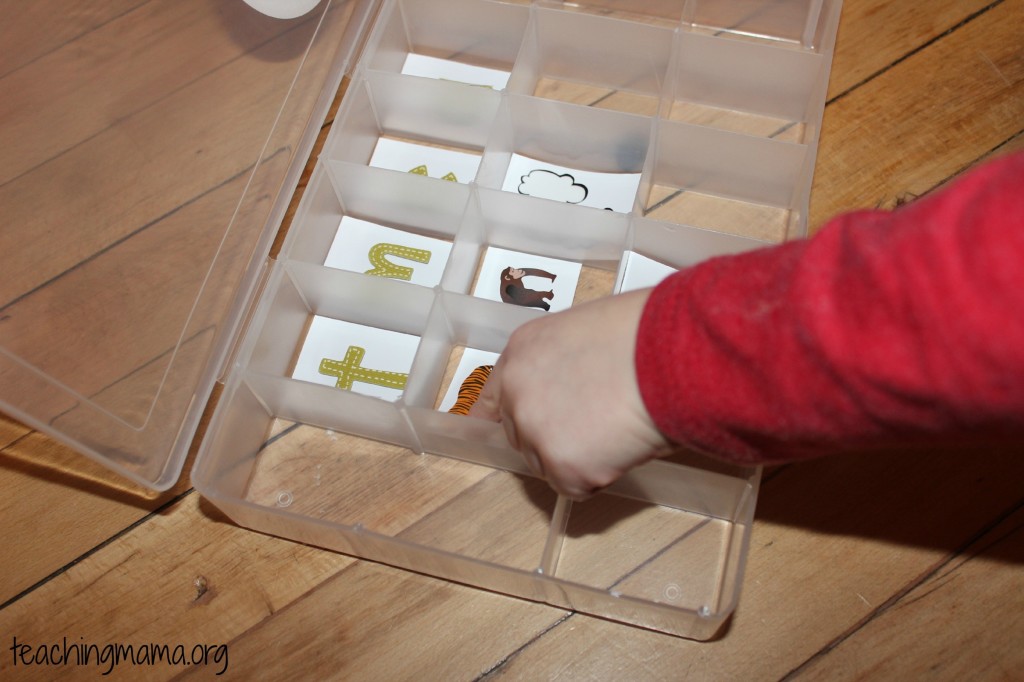 I also like arranging the box this way for sorting more objects by beginning letter sound.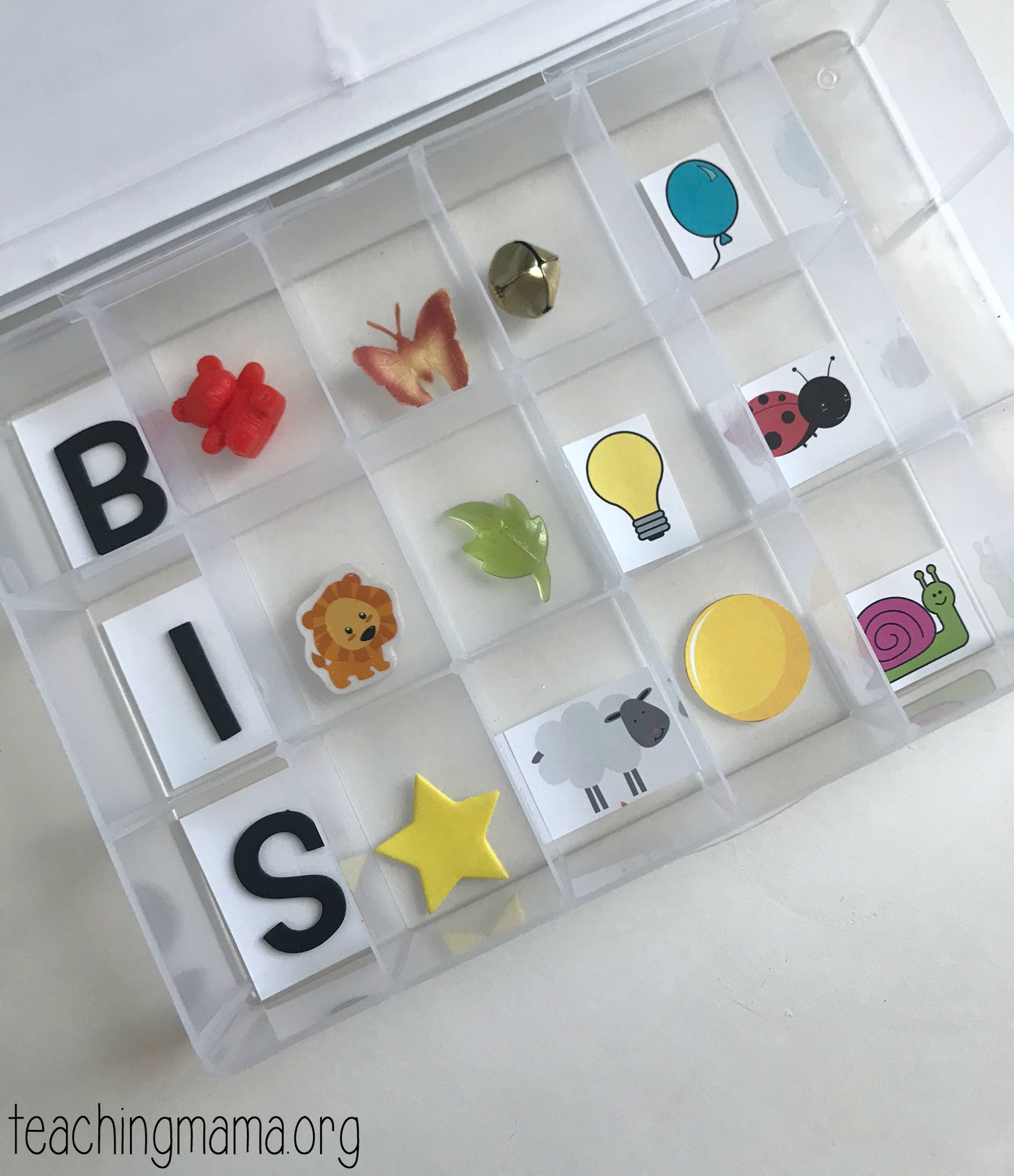 I created this cover for the lid. If you'd like to download one, you can do that HERE.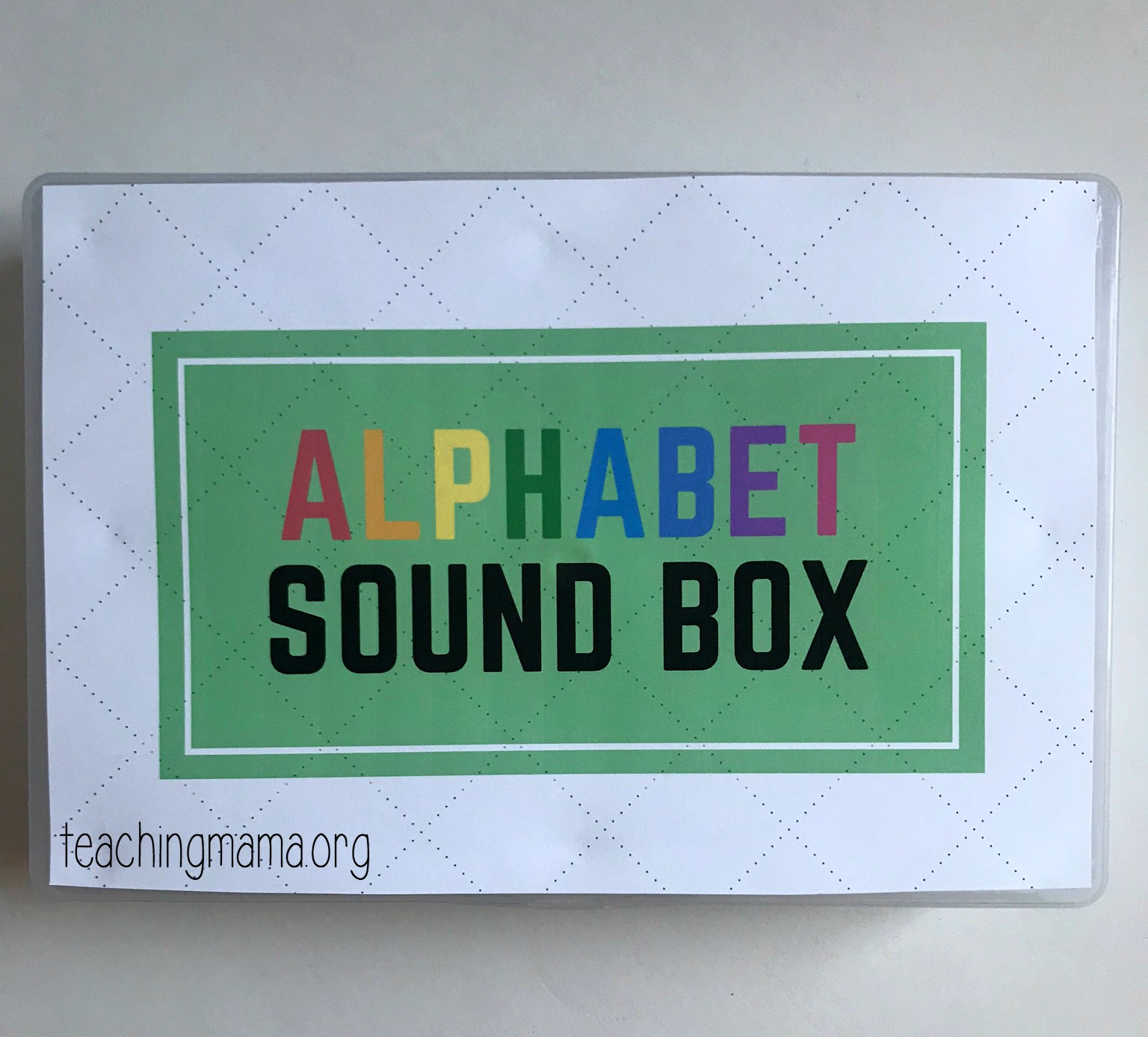 I love how hands-on this activity is. I also love that my child is not overwhelmed with learning 26 letter sounds at once. We'll master set 1 and then move on to set 2. Let me know if try this activity out!