Do you ever worry that your child will have terrible handwriting? Did you know that teaching pre-writing strokes and working on fine-motor skills helps you child significantly when it comes to handwriting?  Today, I am thrilled to share with you a resource that you will LOVE for teaching pre-writing skills. It's called Basic Shapes for Beginners.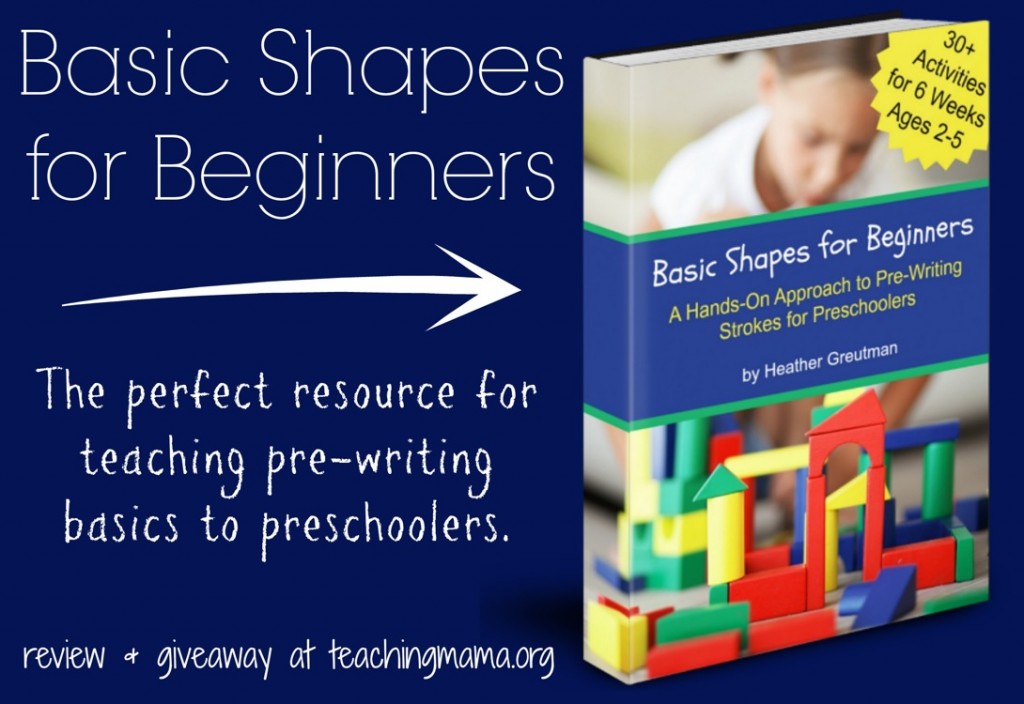 Here is a little bit about the eBook:
It's written by a Certified Occupational Therapist and my friend, Heather Gruetman.
This resource covers 6 weeks of lesson plans for preschoolers (ages 2-5).
The activities in this book are all hands-on and fun for kids!
There are 28 pages of printables in the back of the eBook to go along with the lessons.
Here are the topics explored in this eBook:
Vertical and Horizontal Lines
Circles
Cross Shapes
Squares & Rectangles
Diagonal Lines & X Shapes
Triangles & Diamonds
I started going through this eBook with my 4-year-old and we love it! I loved how organized the book was and that it was easy to implement these lessons into our daily preschool schedule. In fact, I think this eBook would be perfect to use with my eBook, The Preschool Journey.  Heather shares many hands-on activities in this eBook. A lot of the printables can be printed and laminated or placed in plastic sheets to use over and over again. My preschooler loves using the dry-erase marker, so he loved these activities. My 2-year-old even wanted to try it out!
We also tried out this cross shape activity using pipe cleaners.
Here's what I love about Basic Shapes for Beginners:
The book is very well organized and easy to understand
Heather shares what ages are appropriate for each activity
The activities are hands-on and fun!
The printables are helpful
She shares helpful phrases for talking to preschoolers about pre-writing lines and strokes
I am looking forward to going through the entire eBook with my kids. It really is an incredible resource that is not to be missed!