12 Fun Games Using Plastic Eggs
Easter is around the corner, which means colorful plastics eggs are in stock at stores! Of course you can use them for Easter, but there are so many other ways to use these inexpensive plastic eggs besides just filling them up for Easter baskets. We've been playing some fun games with these and today I'm excited to share 12 games with you!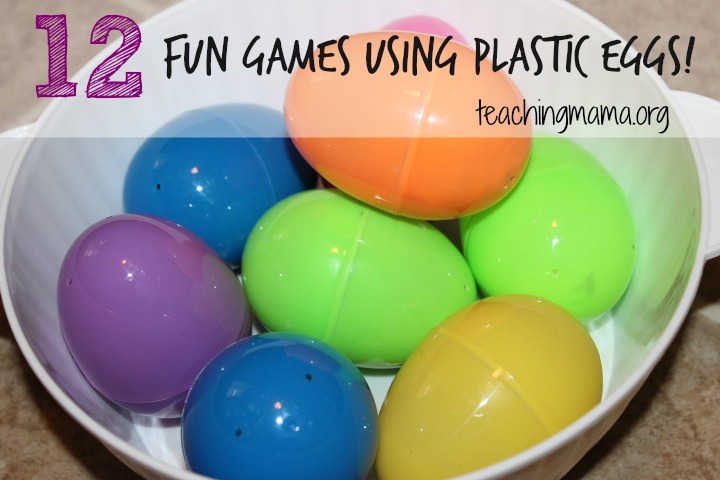 1. Shake and Roll Game
For this game, just fill 5-10 plastic eggs with material from around the house. I used rice, beans, salt, pom poms, buttons, cheerios, beads, and googly eyes.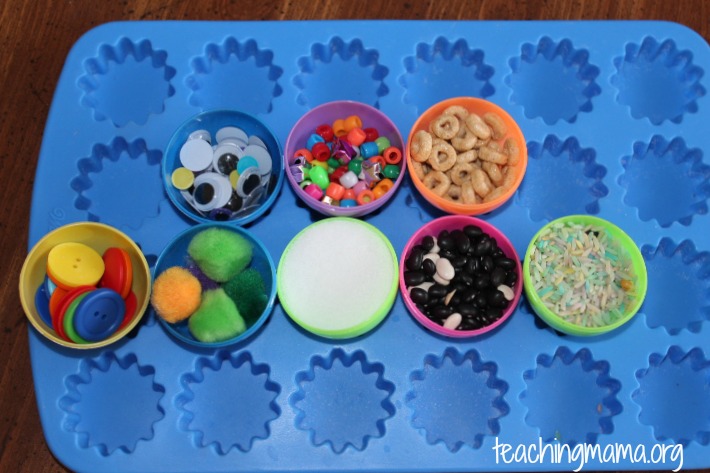 Then place them in a basket and have your child shake the eggs and guess what is inside. I told my children the options so they could guess more accurately.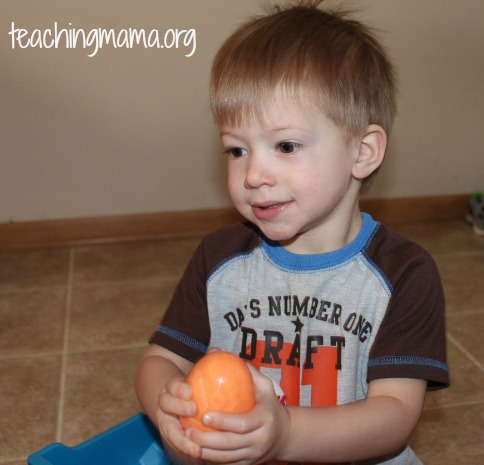 Then have a race with the eggs to see which eggs roll faster. Have your child guess which egg will be the fastest before rolling them. We went outside and rolled them down the driveway. We noticed that the eggs with heavier material moved slower. We also tried an empty egg and found that it rolled the fastest!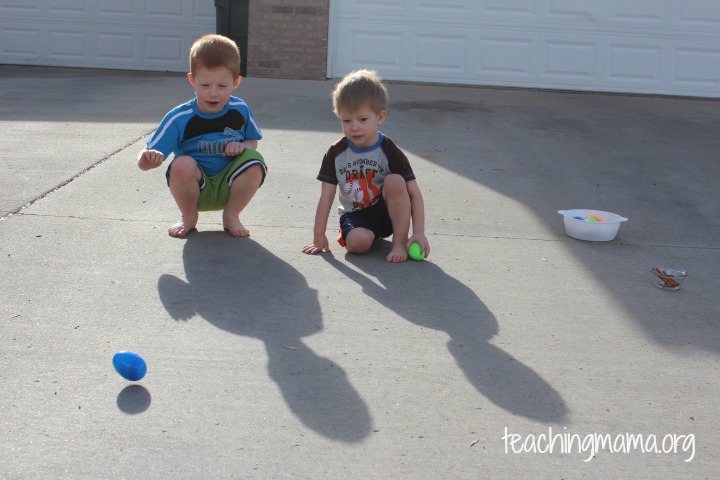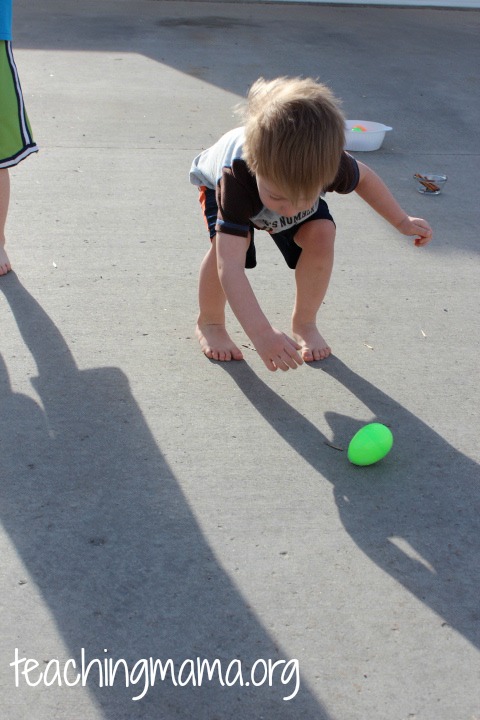 2. Egg Race with Tongs
For this activity, just set a bowl of plastic eggs on one side of the room and an empty bowl on the other side. Then have your child use tongs to pick up eggs (one at a time) and drop them in the empty bowl. I timed my children doing this individually to see who could go the fastest. (Because everything is a competition between brothers!)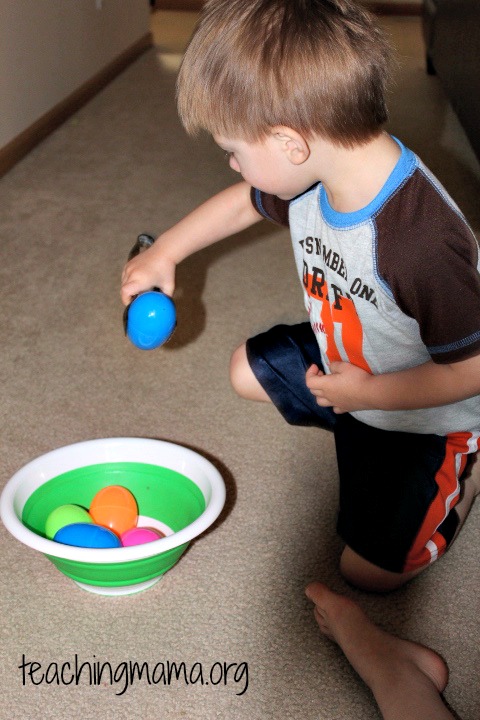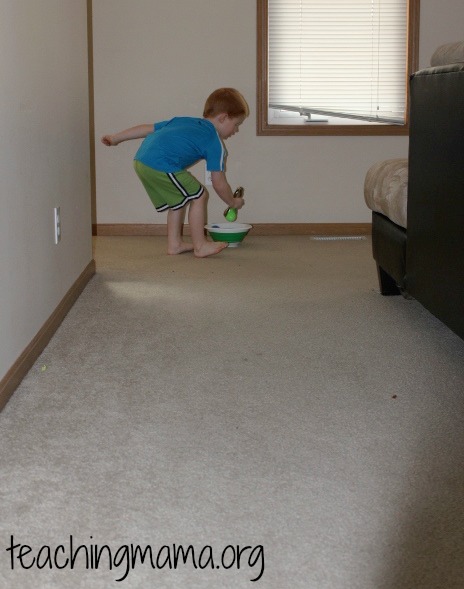 3. Egg Memory Game
For this game, just take plastic egg shells and put buttons (or something similar) underneath them. Make sure theres a match under another egg. Then take turns turning over the egg shells to see if you find a match!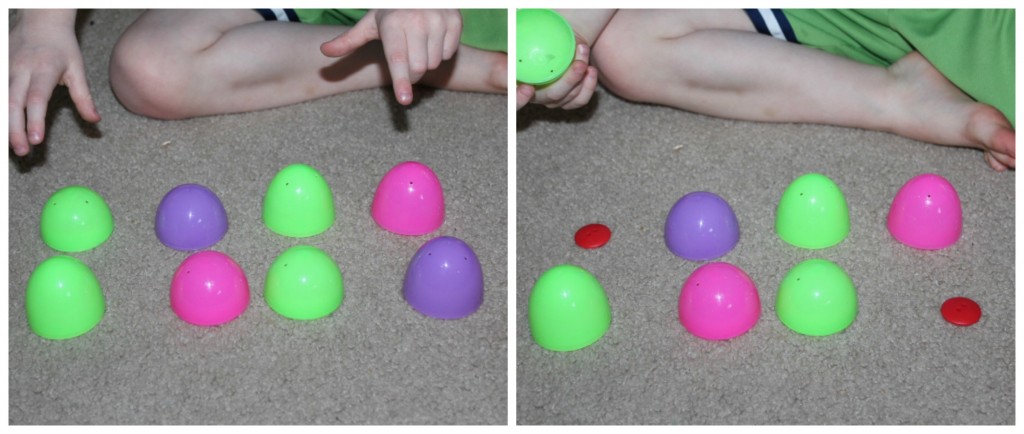 4. Egg Stacking Game
This game is simple, but was a favorite game at our house! Just stack the egg shells, just like building a tower. See if you can stack all of them before it tips over. My boys also decided it would be fun to find ways to knock it down without touching it. For example, they threw plastic buttons at it to see how many it would take before it fell over. Oh boys…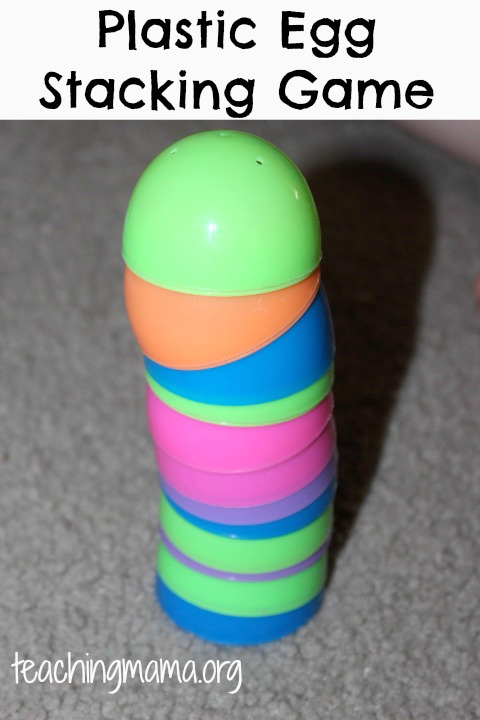 Here are a few other games that I've found and love!
5. These glow-in-the-dark eggs are awesome! All you have to do is place glow sticks into the eggs. How fun is that?!
6. Use plastic eggs to create a shape matching game. This is a great math activity!!
7. For older kids, you could use these eggs to help teach time. I love this idea!
8. You can always use plastic eggs to create an uppercase and lowercase letter matching game.
9. To practice spelling your child's name, you could play this Easter egg name game
10. For preschoolers, you could use plastic eggs to play a beginning sounds game!
11. If you have a baby, you could try this plastic egg drop game!
12.These emotional eggs would be great for teaching kids different emotions.
I just love all the options and possibilities are endless! Just remember this…plastic eggs = easy entertainment! So the next time you are at the store, grab yourself a package of plastic eggs and try some of these out!