TMNT Birthday Party Ideas
I can't believe it, but my oldest son turns 5 tomorrow! Where did the time go?! Over the weekend, we celebrated his fifth birthday with a TMNT birthday party. I can't believe Teenage Mutant Ninja Turtles are popular again! I remember watching them a little bit when I was a kid. My boys are ninja obsessed, so it's no surprise that Troy wanted this as his theme for the birthday party.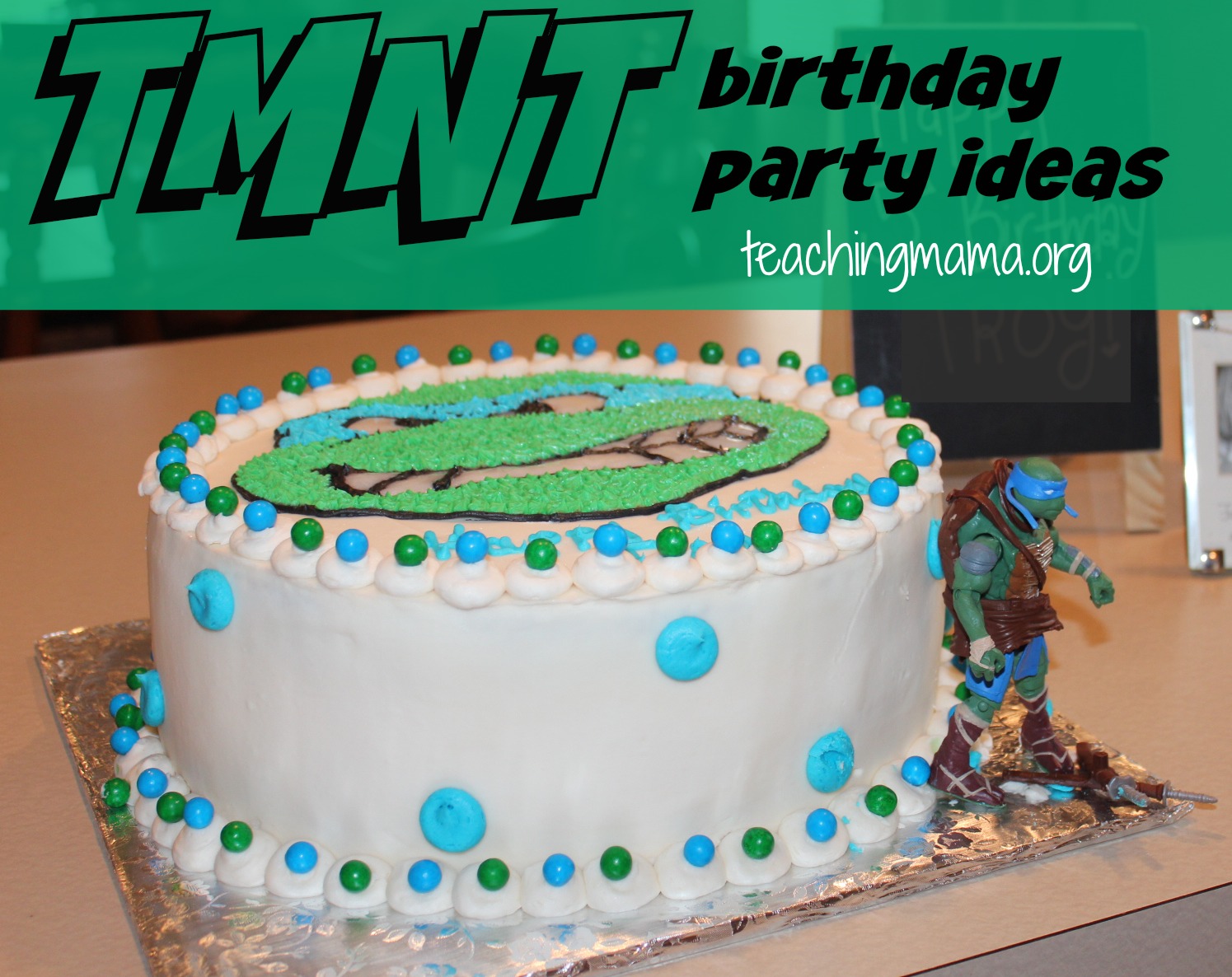 I didn't have a ton of time to plan for his birthday party, so we made it simple with pizza, fruit, veggies, and cake! We had a couple friends from preschool come as well as lots of family members. It was his favorite birthday party!
We had a piñata, which was a big hit! It was the first one we've ever done and the kids loved it. And the adults had a great time watching the kids! (The piñata was from Walmart.)
We also played a game called Pin the Mask on the Ninja Turtle. I made this game out of foam sheets. First, I cut a big green sheet into the shape of the ninja turtle's head. Then I cut out shapes for the eyes and mouth and drew the teeth. I glued them onto the face using a hot glue gun.
Next, I cut out masks from the foam. I also added a piece of doubled sided tape to the back.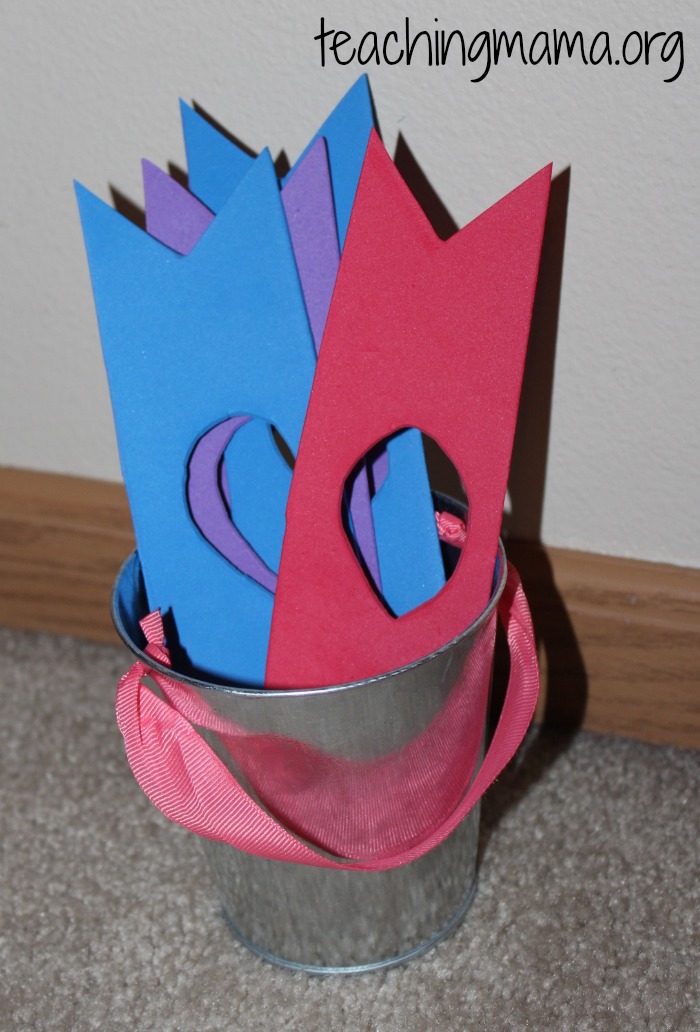 Then we played the game! We decided not to use a blindfold to cover the kids' eyes for the game…they just closed their eyes. I spun them around three times and then they tried to get the mask on the eyes the ninja turtle.
It was a lot of fun! The kids loved it. 🙂
All in all it was a fun and simple birthday party!
As I was searching the web, I found some really cute TMNT birthday ideas! Here are a few of my favorites:
This handprint ninja turtle would be a fun craft!
We had our cake made from a friend, but if you wanted to make your own ninja turtle cake, this is a great idea!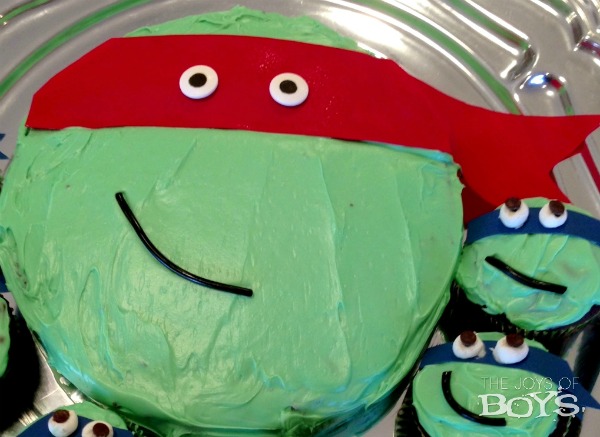 These TMNT apples would be a cute snack or party favor!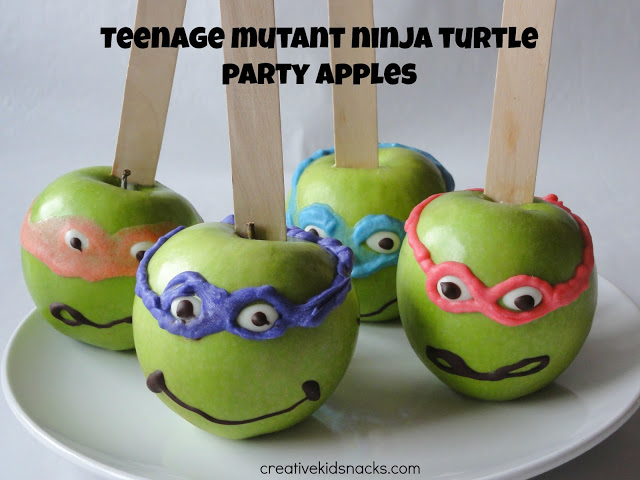 Creating a TMNT mask would be a fun party activity!
I love these egg carton ninjas! So creative!
This sewer ooze juice would be a fun drink!
Lastly, this ninja turtle knock-out game would be a lot of fun!
Is your child TMNT obsessed?! Hope these birthday party ideas are helpful to you!!