I know we haven't even celebrated Thanksgiving yet, but the snow and freezing temperatures here have gotten me in the Christmas spirit! Christmas will be here before we knew it, so I couldn't resist making this idea for a Christmas tree craft.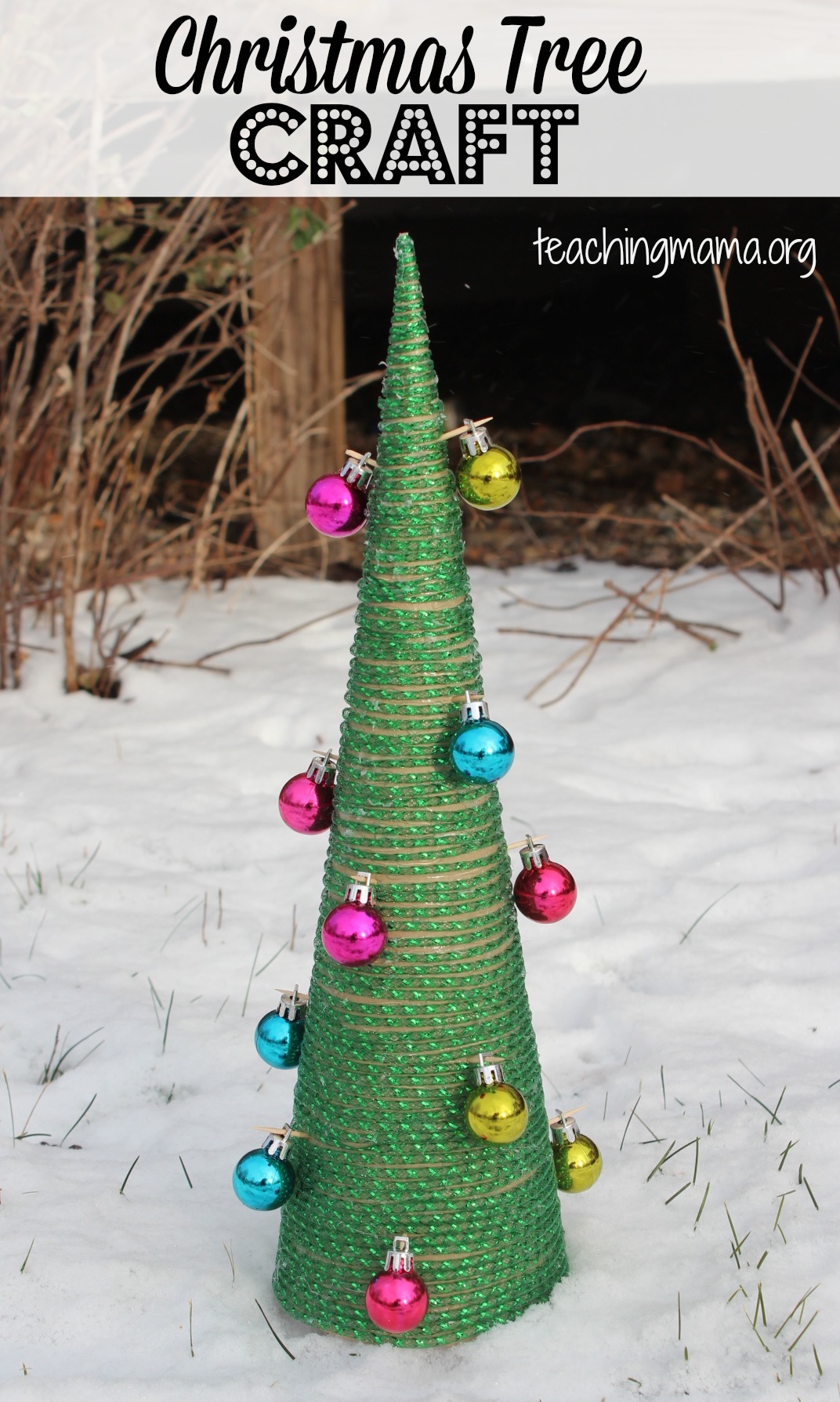 Here's what you need for the craft:
cardboard cone shaped like a tree (from Hobby Lobby)
green tubing ribbon (from Hobby Lobby)
mini ornaments (from Target dollar section)
glue
This craft is for older children, but little ones can definitely help out! To start, place some glue at the base of the cone. Then wrap the tubing ribbon around the cardboard cone. Keep adding glue as you wrap up the cone. I used a hot glue gun for this.
Keep wrapping around until you reach the top! Make sure you glue the end of the ribbon well.
Next, poke toothpicks around the tree. If the toothpick doesn't poke into the cardboard, poke it with a pen (or something similar) first, then put the toothpick in. Next, place the mini ornaments around the tree!
I think it turned out lovely! I love how bright and cheery it looks.
This Christmas tree looks great on our table and is the first Christmas decoration we have up. Hope you'll try this simple craft out!