If you're looking for a cute Valentine's day craft or a non-candy gift to give to a little sweetie, you are in the right place today! These DIY heart crayons are a perfect Valentine's gift. To start, you'll need some sort of heart mold. I found this silicone 6-heart mold at Target in their dollar section (although it was $3). We took a bunch of crayons, tore off the paper, and broke them into pieces.
 Then we put the crayons on a baking sheet and placed them in the oven at 250 degrees for about 15-20 minutes. I check them at 10 minutes and stirred them, but they weren't all the way melted.
Once they were completely melted, I put them on a cooling rack until they were no longer warm. It took about 30 minutes.
Next I just popped them out of the mold! It was super easy with the silicone mold, and I'm sure you could use a muffin tin as well.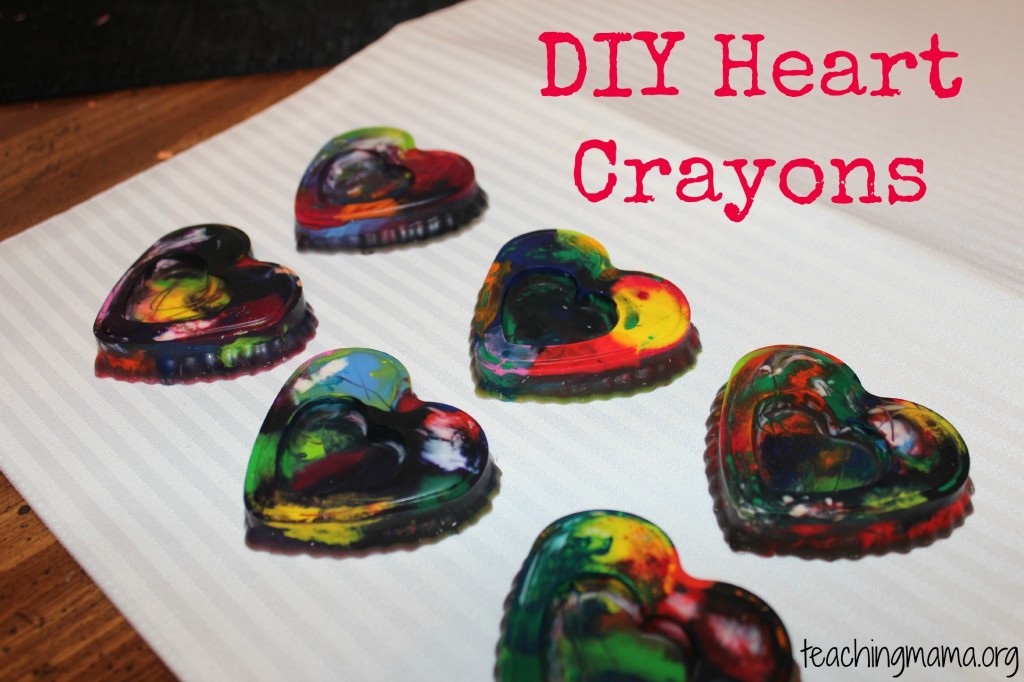 Aren't they pretty?! I love all the colors and swirls!
 We had to try them out, too!  The boys enjoyed seeing different colors on their paper as they drew.
Now don't you agree these would make an adorable gift for Valentine's day? We may just be giving these to their little friends.