November Glitter Sensory Bottle
November is quickly slipping away, so before it does, I want to share my November sensory bottle! You may recall that I am creating a sensory bottle for my baby for each month this year. Last month was a Halloween theme. This month, I wanted to do something with turkeys, but I could not find any turkey cut-outs for the sensory bottle. I decided to go with fall colors and make a glittery bottle.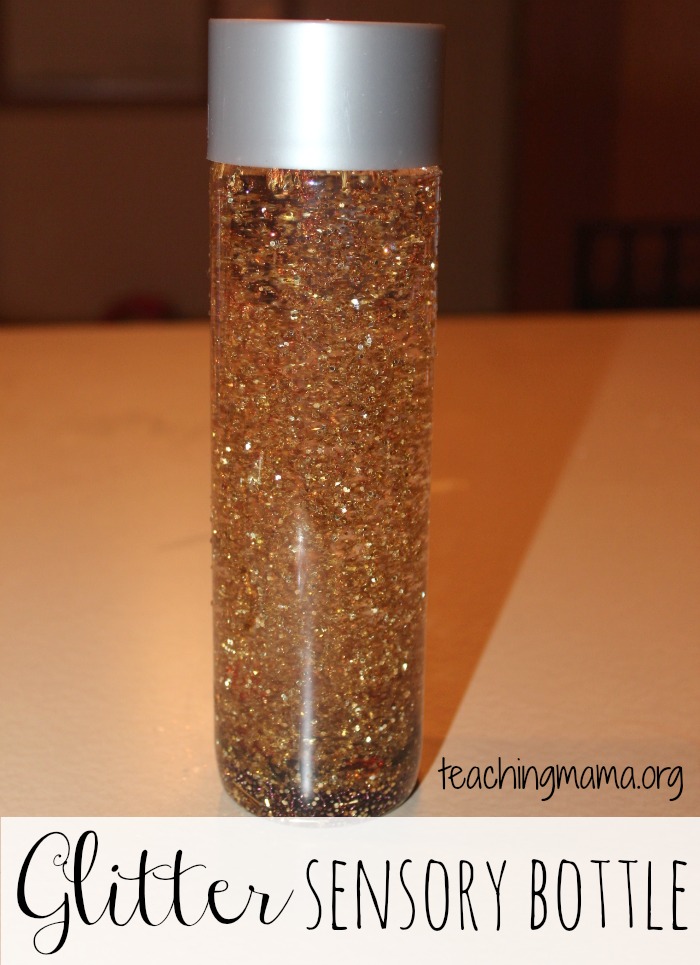 I used gold, dark purple, red, and orange beads. I also put in gold glitter, which you can clearly see in the picture above!  I bought the button embellishment beads at Hobby Lobby and they were 80% off! I like to put my supplies in Voss water bottles, which I've found at TJ Maxx or Walgreens. I think these water bottles are hard to find and they are very pricey on Amazon! I usually get them at Walgreens at 2 for $3.
I simply poured the supplies in my water bottle and shook it up! Oh and I definitely glued the lid on!
Then I placed it in front of my 3 month old to look at. He's really into following objects with his eyes, so he loved watching the glitter swirl around.
When he is older and can hold objects, he will have fun shaking this bottle!
I've already got our December bottle made and can't wait to share it with you! These sensory bottles are a lot of fun for all my boys and we love adding more to our collection!