My kids are huge fans of bath bombs! They would love to have one every time they take a bath. But sadly, they are super expensive! I mean, I can't possibly spend $5 per bath bomb…per child! So I set out to solve a problem. I wanted to figure out how to make our own bath bombs. Sure, they won't be exactly like the store-bought one, but by golly they will be close! After experimenting around, I figured out how to create them! And let me tell you…they are super easy!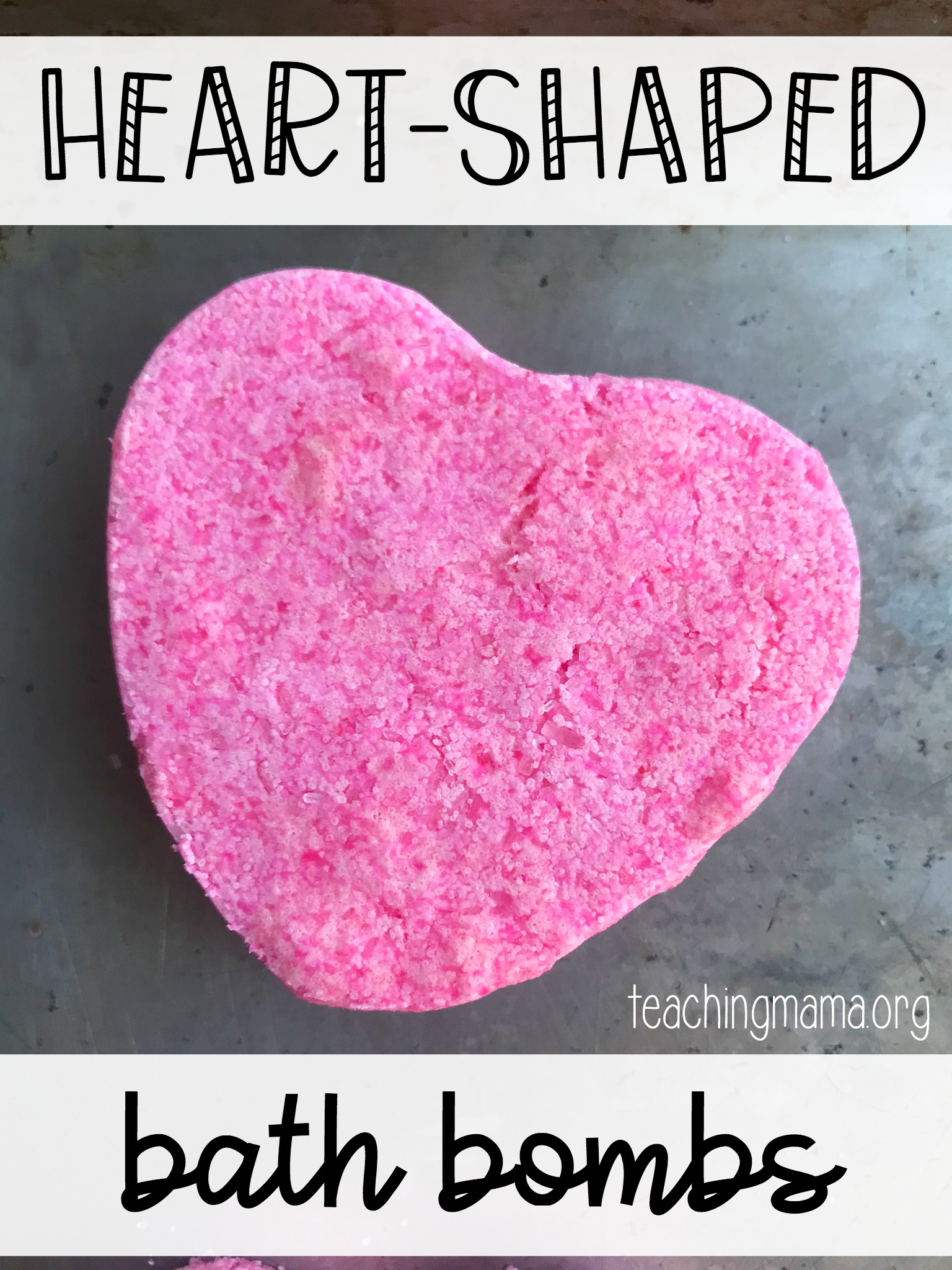 This post contains affiliate links. See my disclosure for details.
Here's what you need to make bath bombs:
1 cup baking soda
1/2 cup citric acid (I buy it in a big bag on Amazon, HERE)
1/2 cup epsom salts (I buy the lavender scented ones)
1 teaspoon water
1 and a half teaspoon olive oil
food coloring
heart mold (I bought THIS SET because it had a lot of mold options!)
whisk
large bowl
small bowl
tray
parchment papaer (optional)
Start by pouring the baking soda, citric acid, and epsom salts together in a bowl. Mix them together with a whisk.
In a small bowl, add the water, olive oil, and food coloring. Mix it together. You'll notice that the color doesn't mix well because of the oil, but don't worry because it will still turn out.
Then pour about a 1/2 teaspoon of the liquid mixture into the dry mixture. Mix quickly with the whisk. You don't want to let it bubble up too much.
After you've mixed everything together, it will look something like this. Make sure that it's not too wet. It needs to be slightly damp, but still crumbly.
Then pack some of the mixture into the heart mold. Press down firmly. Set it on the tray and then remove the mold. If you line the tray with parchment paper, it makes it less likely for the bath bomb to stick to the tray.
The mixture made five heart-shaped bath bombs.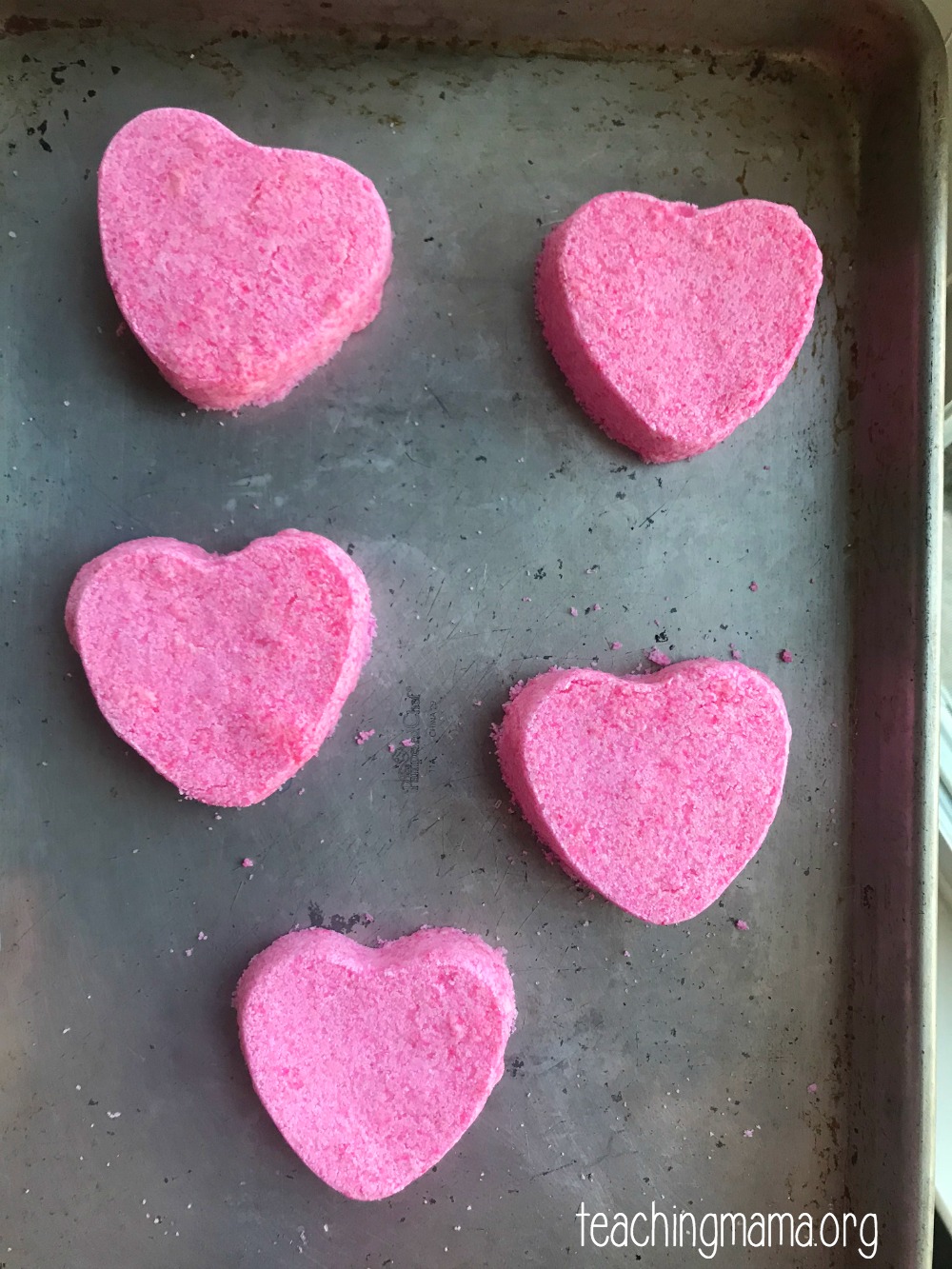 Then let it air dry for about two hours. You can flip the hearts over after about an hour to help it dry better.
We also made purple ones.
Let me tell you…they were super fun to play with in the tub! They were fizzy, smelled great, and the kids loved them!
See how happy they are! The kids liked to play "Hot Potato" with the bath bombs.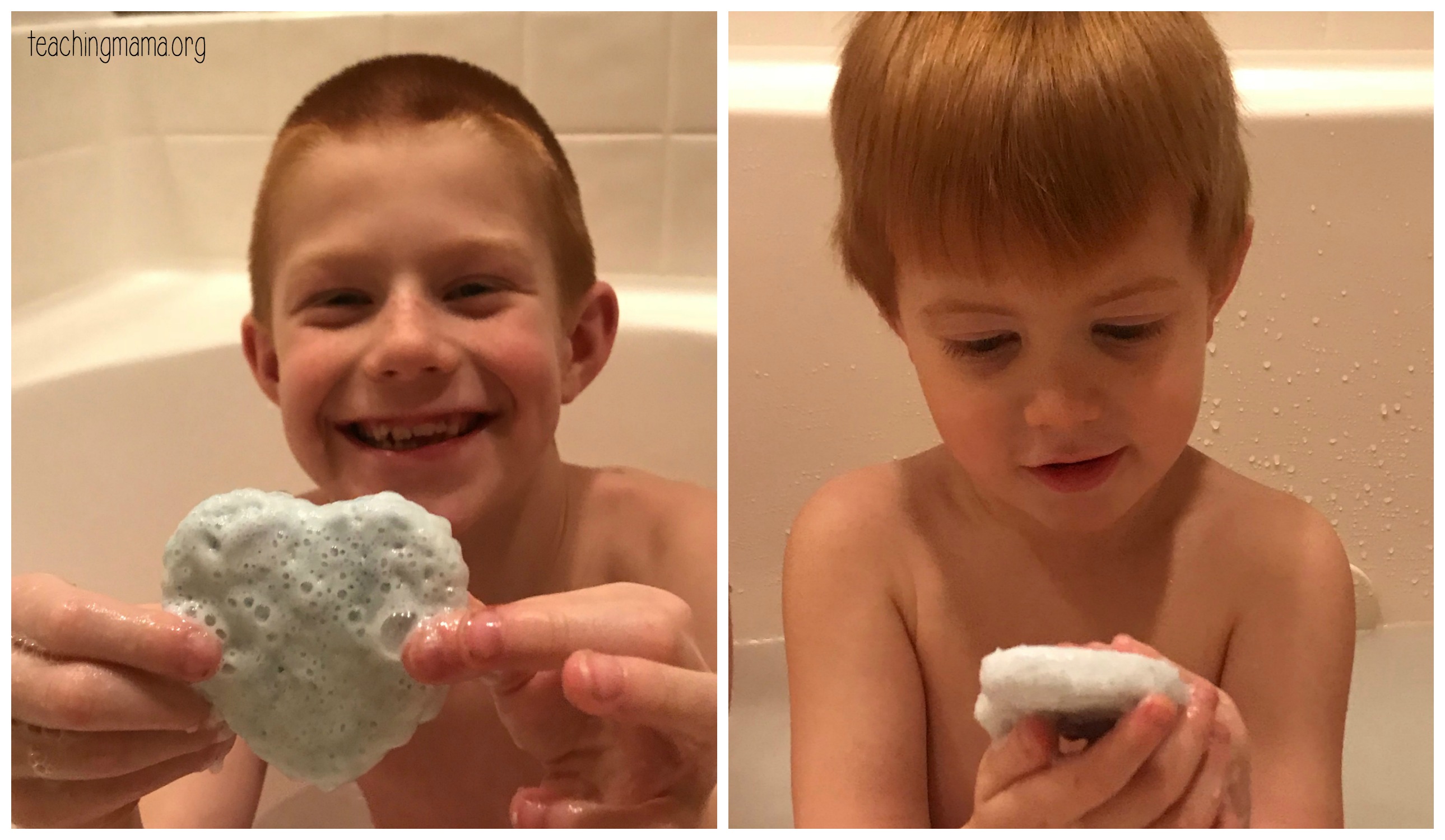 I hope you'll try this recipe out. We loved it and will be making more soon!