It's the start of a new year, which is the perfect time to organize your toy room! The day after Christmas, I got on a big purging and organization kick! I donated toys we don't play with, bought plastic bins to organize toys, and rearranged our toy room. I made some toy bin labels a few years ago, but I decided to update them with a new font and add more labels with pictures. I'm excited to share them with you today!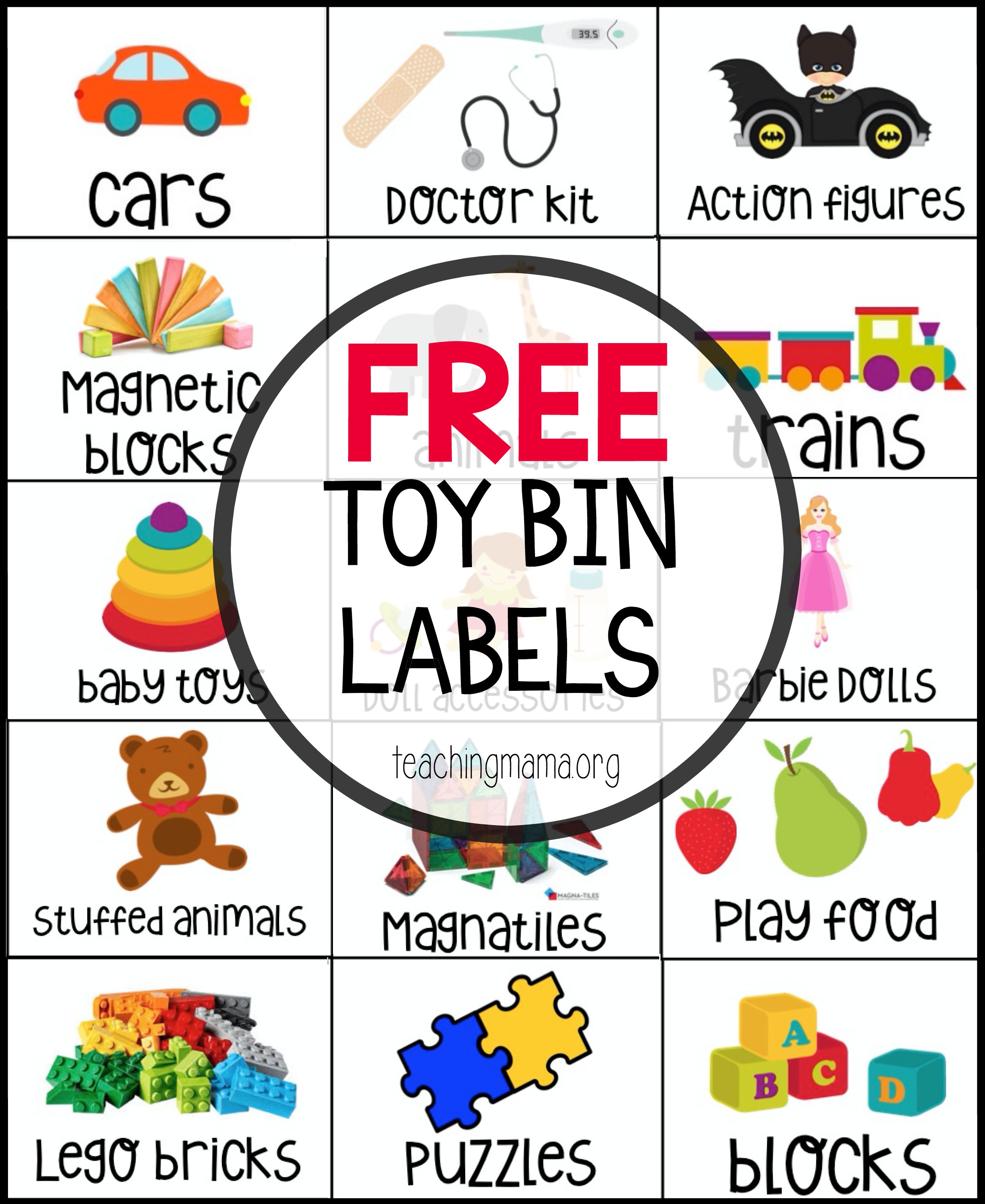 Disclosure: This post contains affiliate links. 
I printed these off onto card stock paper and then laminated them with my favorite laminator. Then I cut them apart and used clear packing tape to tape them onto plastic boxes and bins.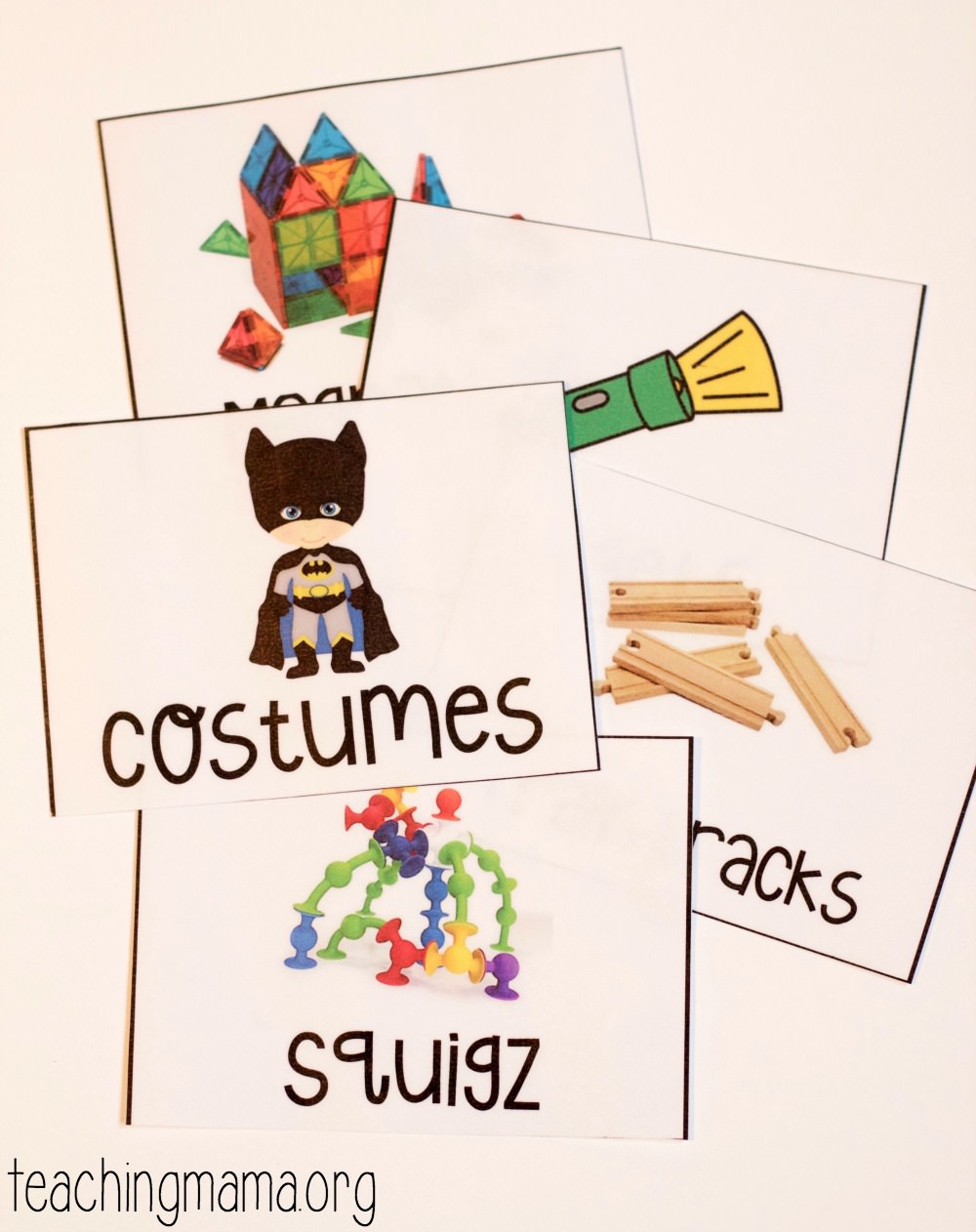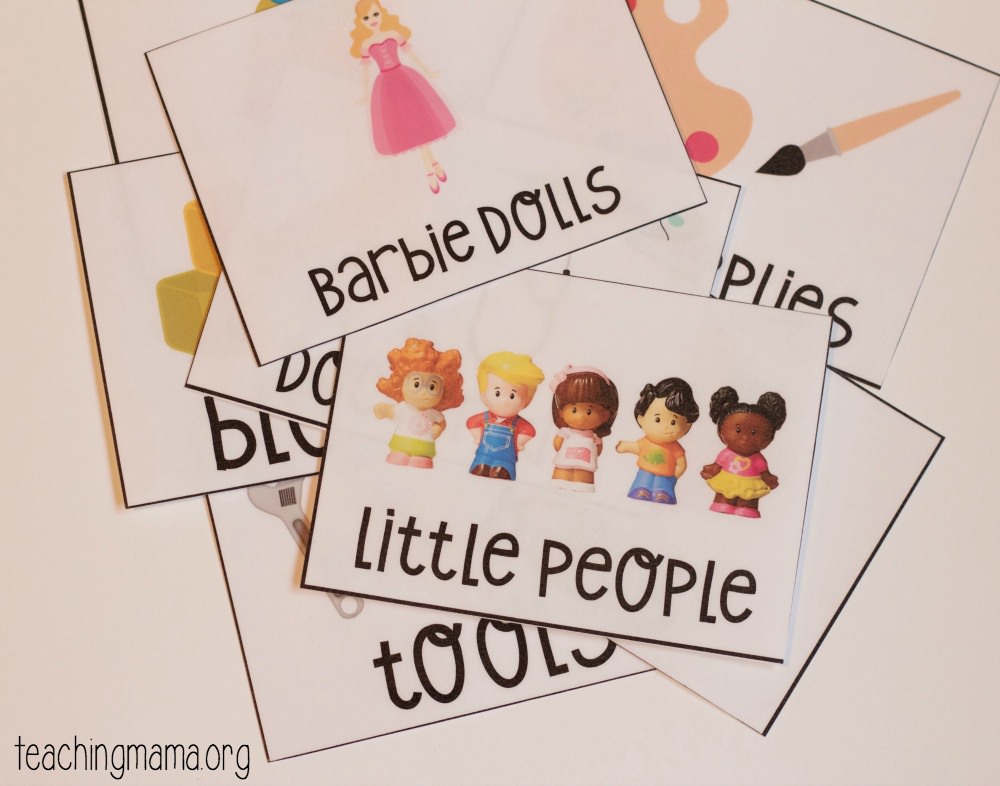 I love keeping our toys organized. It helps me keep things tidy. The picture labels help my children know where to put toys when they are done playing with them. Here's a look at what our toy room looks like!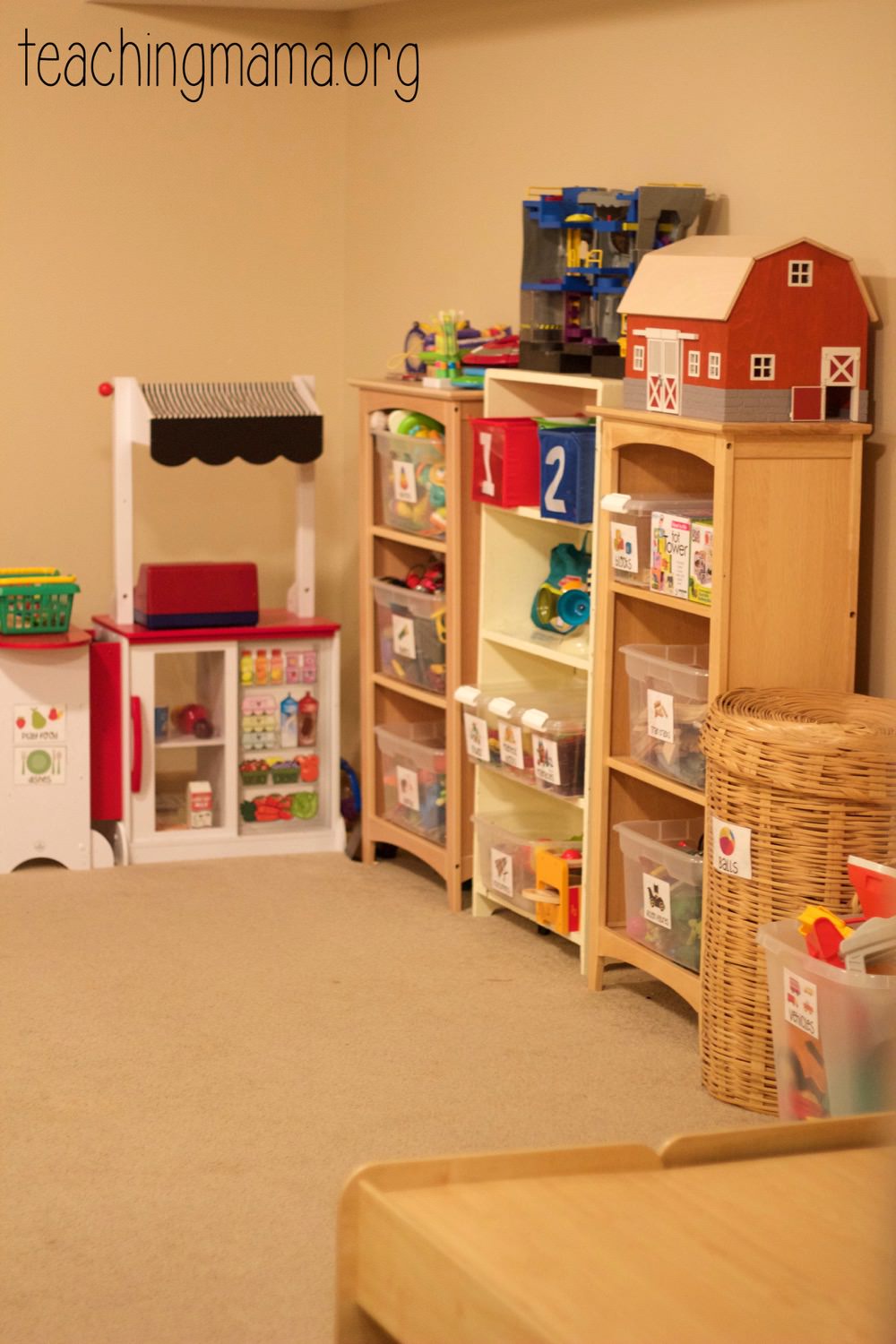 I love to use plastic containers. The small ones below are from Michaels.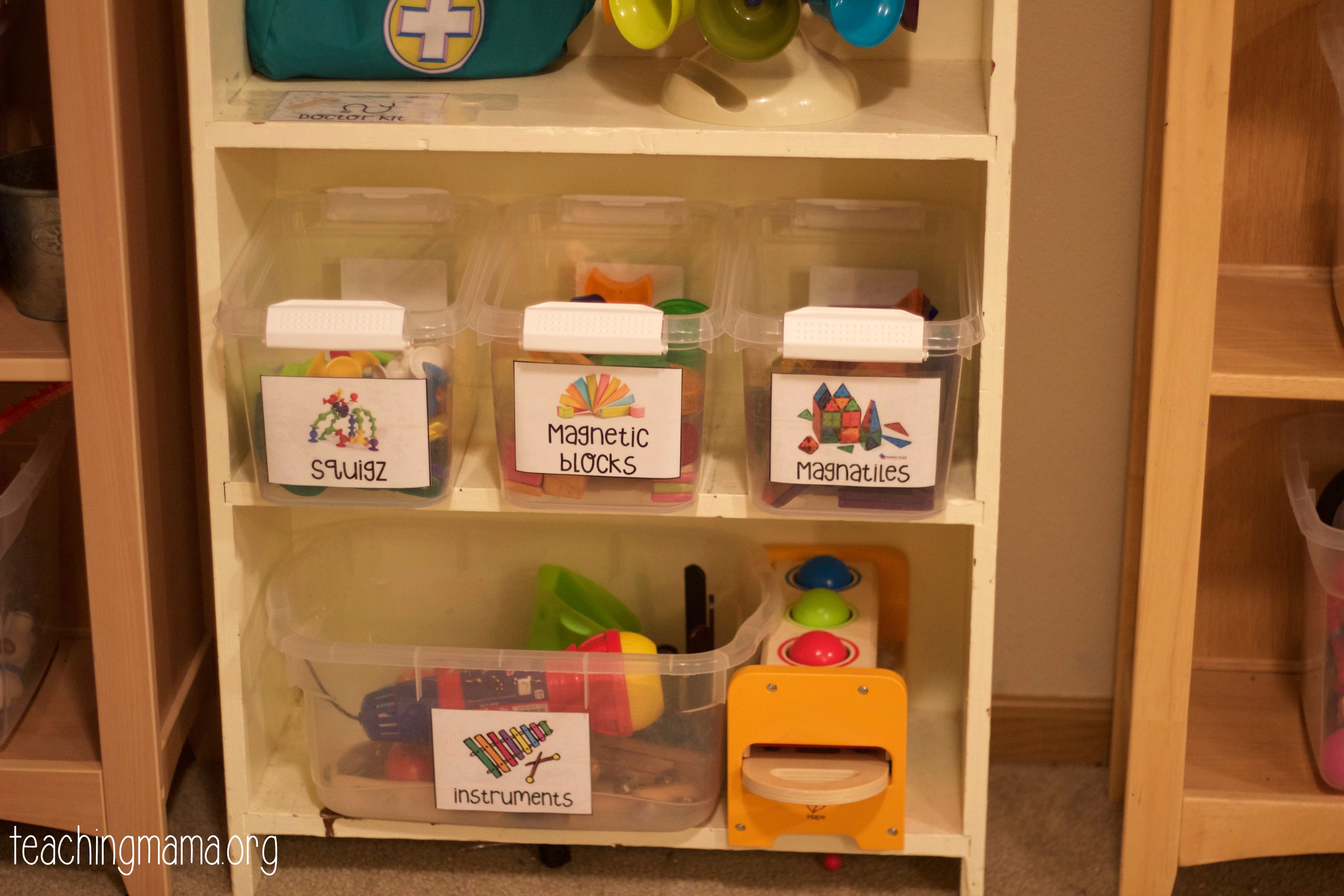 We changed our train table to a Lego building table! I put Lego bricks in one of the drawers and wheels and Lego people in the other drawer. It helps keeps our Lego bricks more organized!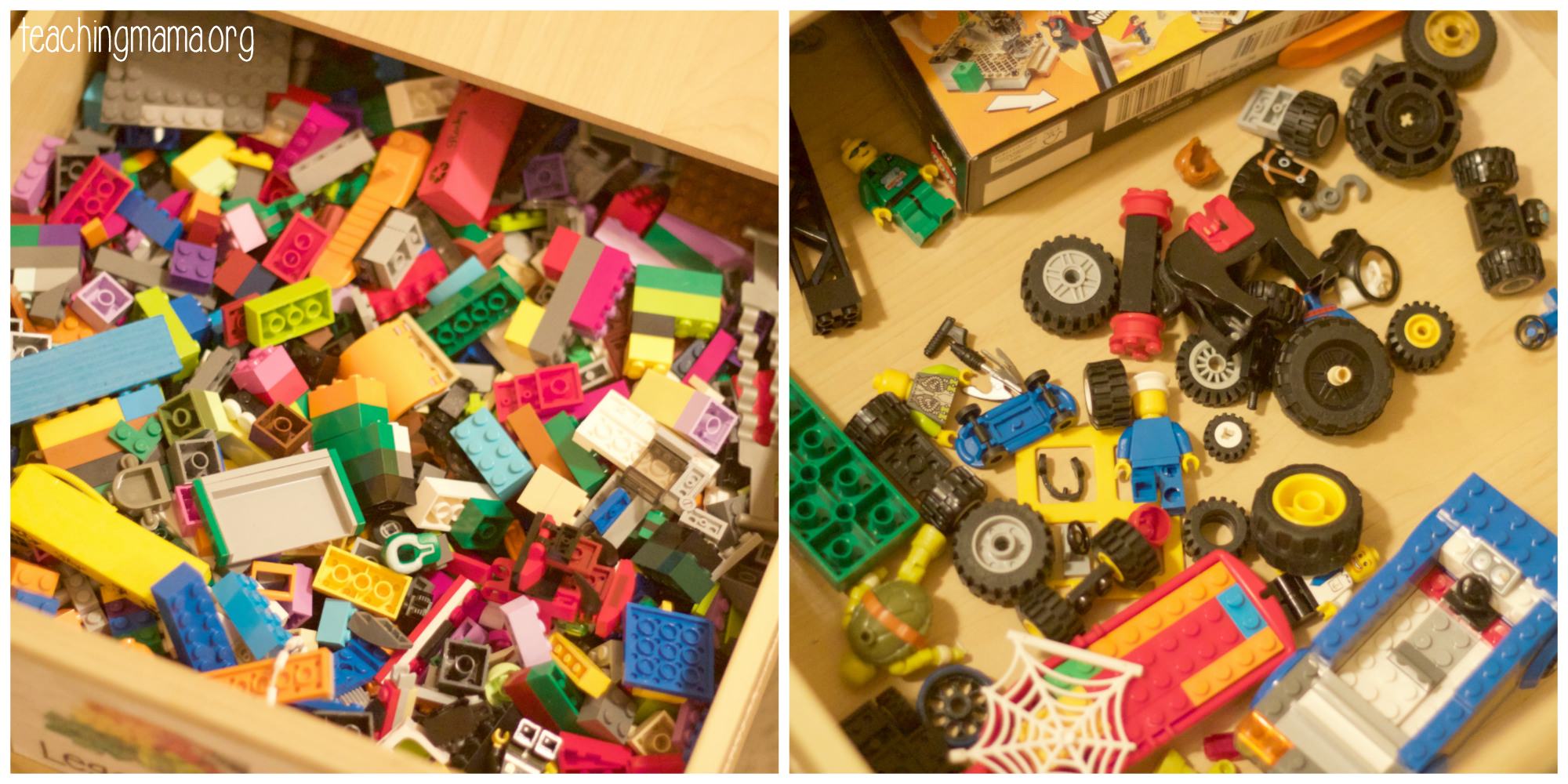 We LOVE our new Jungle Jumparoo! It was a gift from the grandparents and we've been getting a lot of use out of if! The boys have lots of energy, so they can jump, climb, swing, and twirl!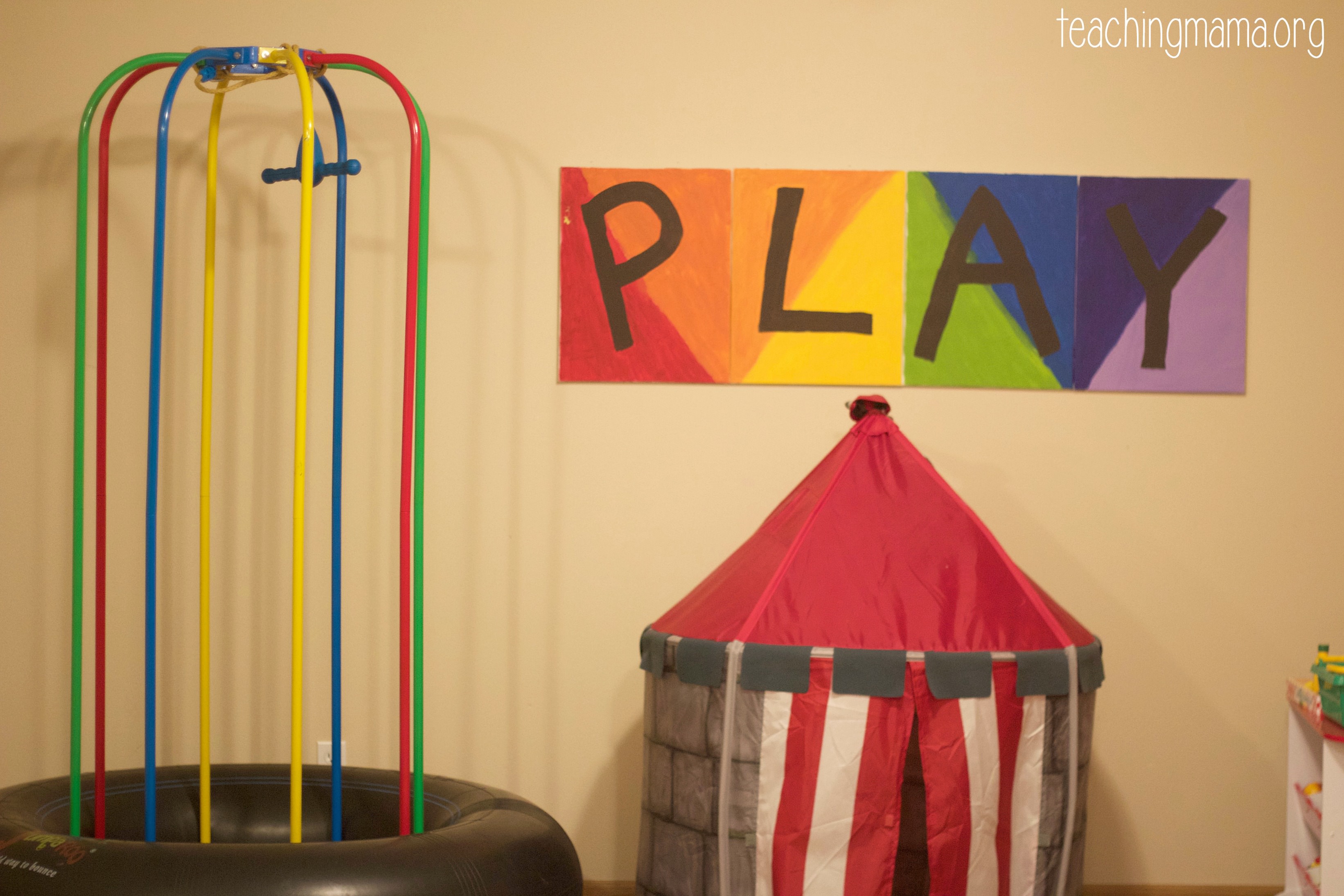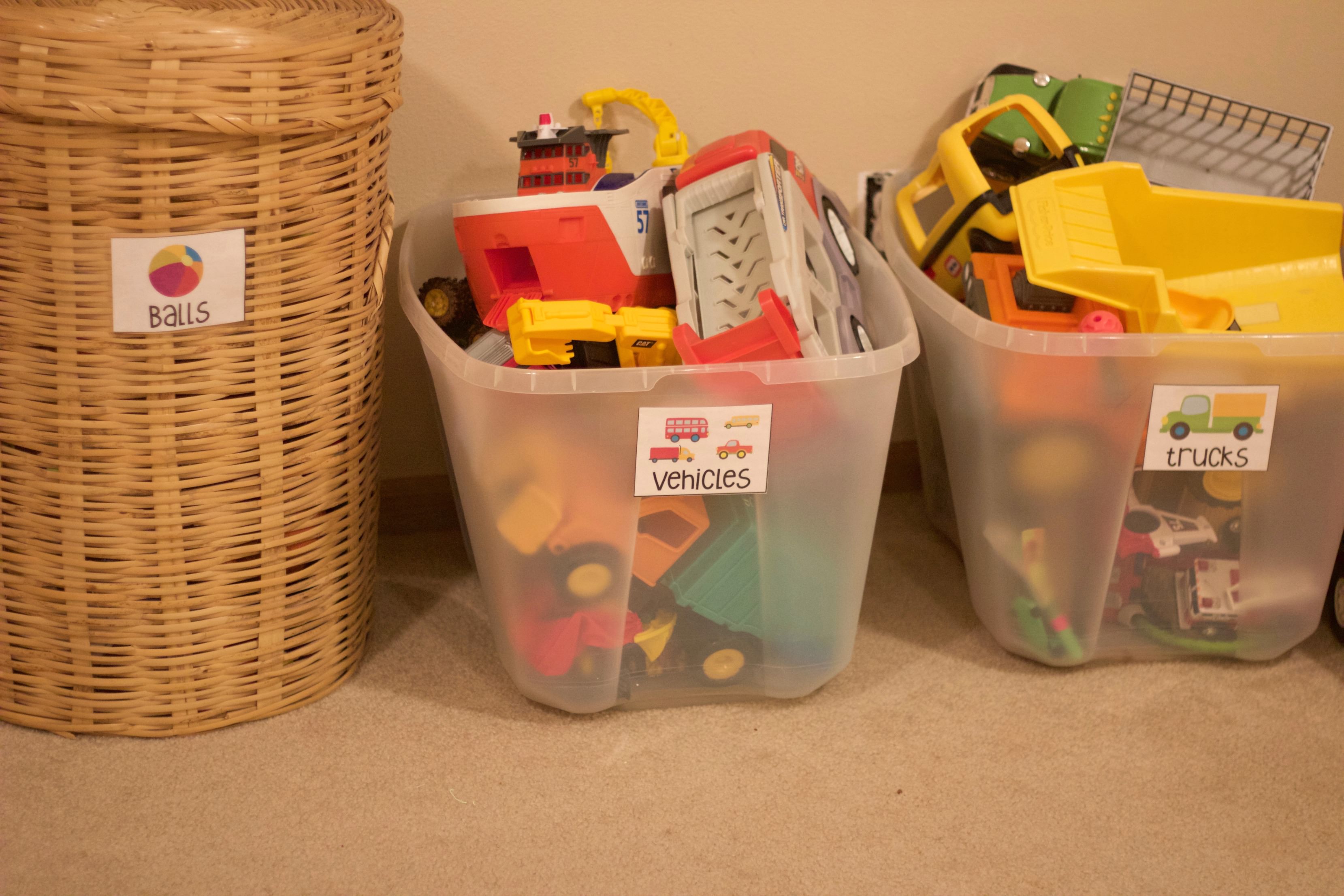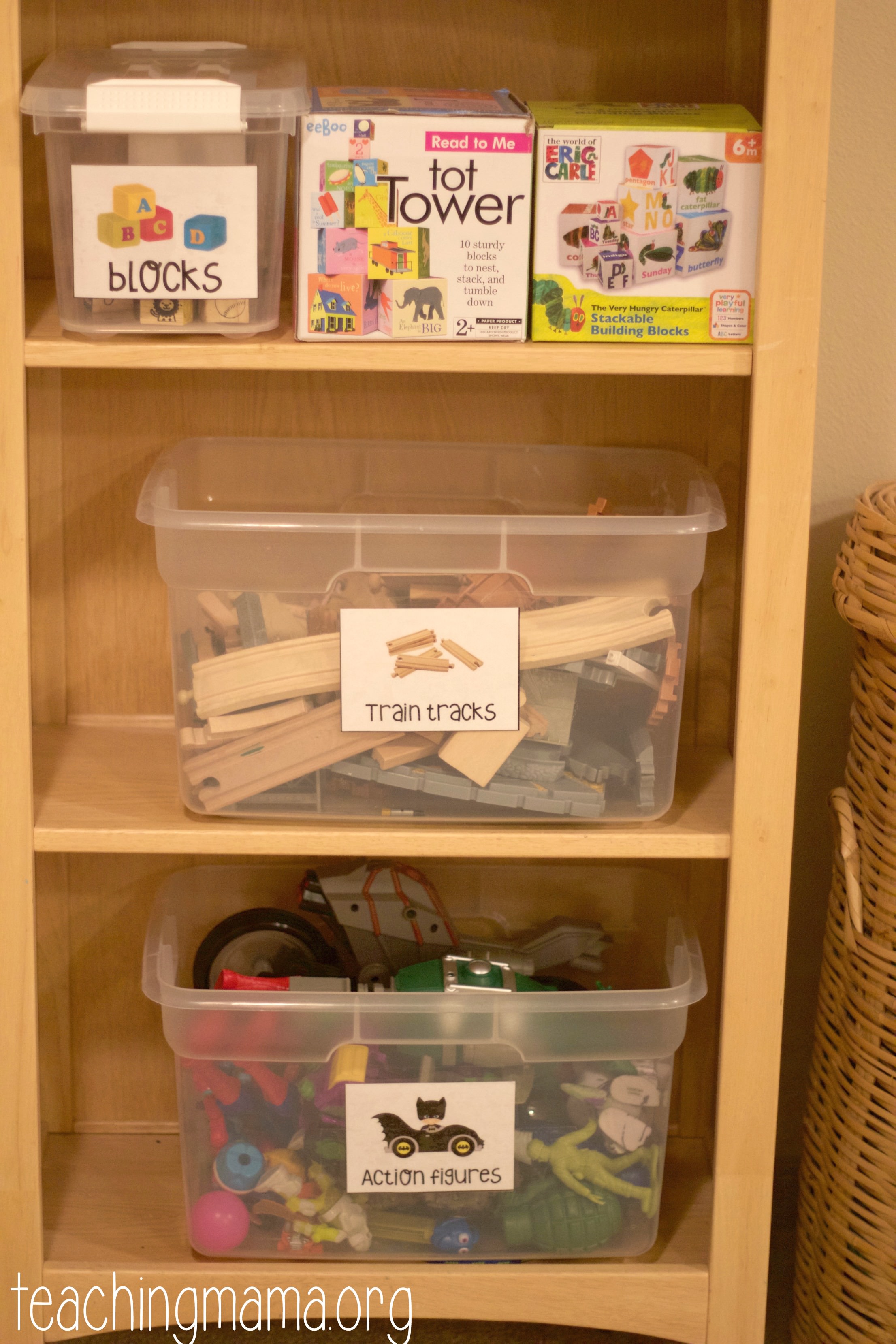 Hope you enjoyed the tour of our toy room!
You can download the toy bin labels here —> Toy Bin Labels