April showers bring May flowers! It's been a rainy week around here, which inspired me to create this umbrella craft with my little ones.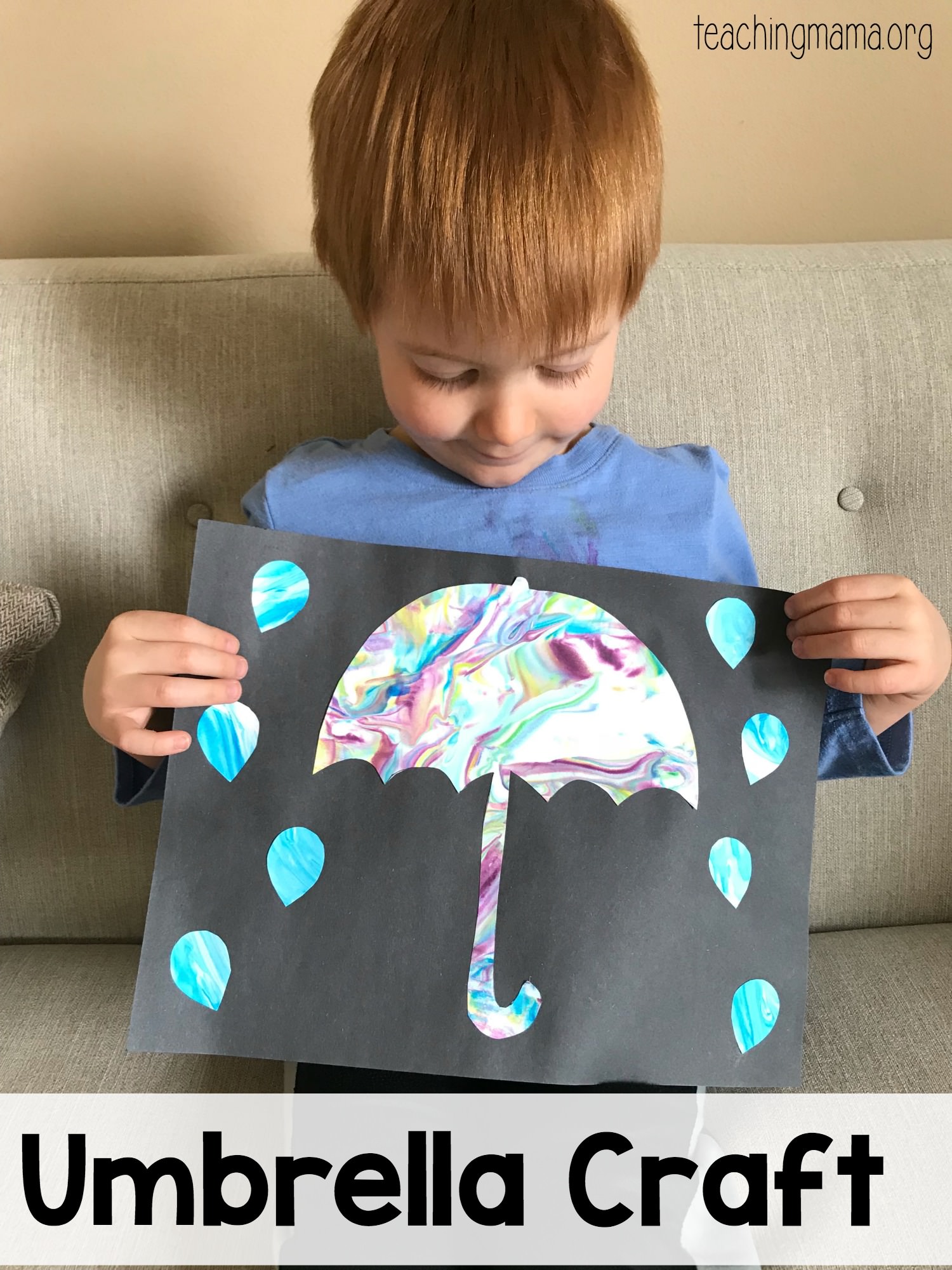 I love using shaving cream in kid activities, so we decided to use it to make this umbrella swirled with colors! Using shaving cream for crafts is fun because you can also use it for a sensory activity after you are done with the craft.
Here's what you need:
shaving cream
food coloring
baking sheet
knife
card stock paper
scissors
glue
black paper
It's super simple to create this swirled look. To start, spray shaving cream onto a baking sheet. Then drop food coloring around the sheet. Swirl around using a butter knife (or something similar).
Next, place a piece of card stock paper on top of the shaving cream and press down until the whole paper is coated. Then pull it off the shaving cream and let it sit for a few minutes.
Next, wipe off the shaving cream with a paper towel and let the paper dry.
I created a couple sheets for umbrellas and one for the rain drops.
After about 30 minutes, the paper will be dry and ready to make into an umbrella!
I printed the umbrella template, cut it out, and traced it onto the shaving cream paper.
After tracing, I cut out the umbrella and glued it onto a black piece of paper. I also cut out raindrops from the blue shaving cream paper.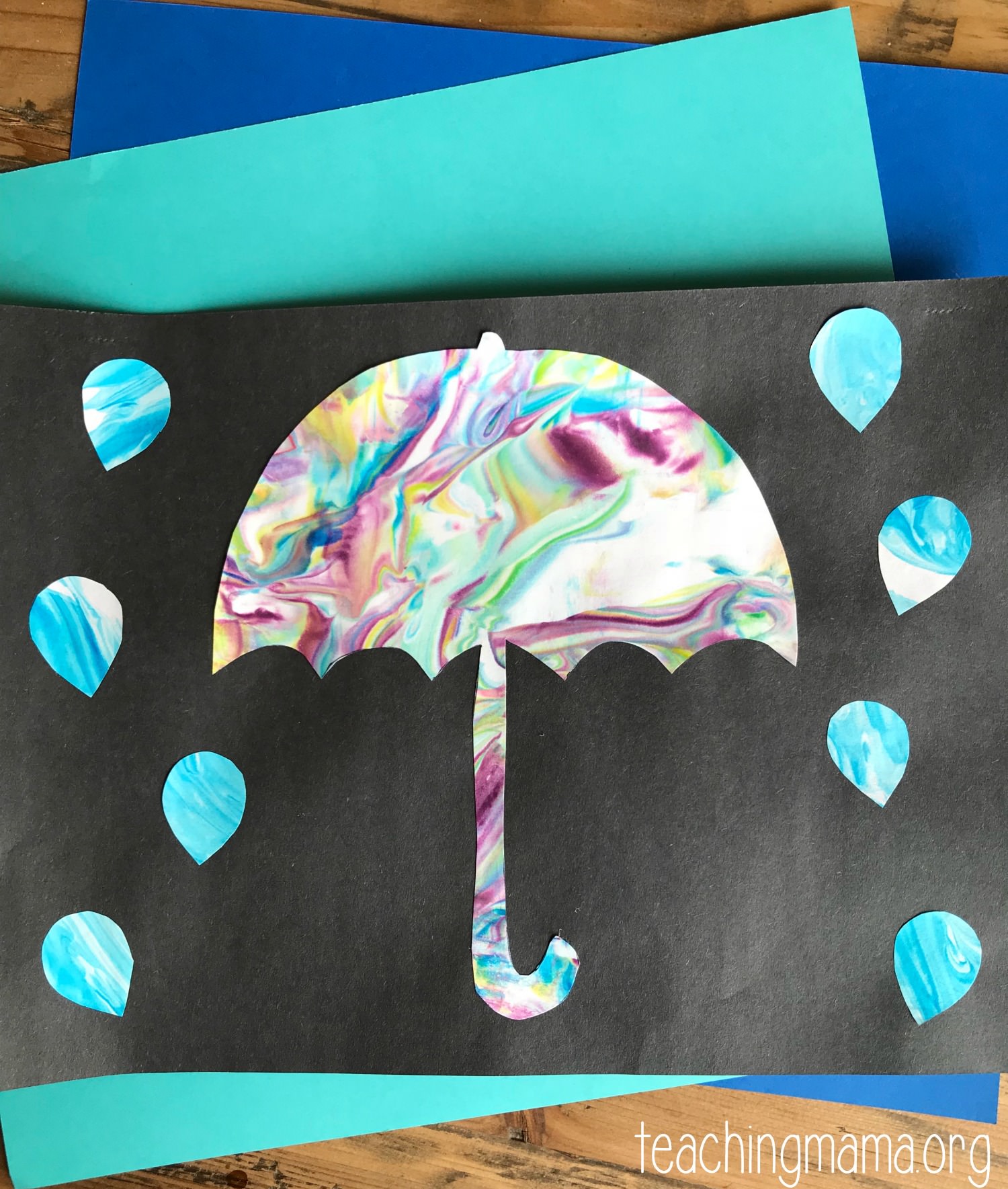 This was a fun and easy craft to make. I think it would be fun to create at home with your children or in a classroom! These would also make a great classroom decorations for spring!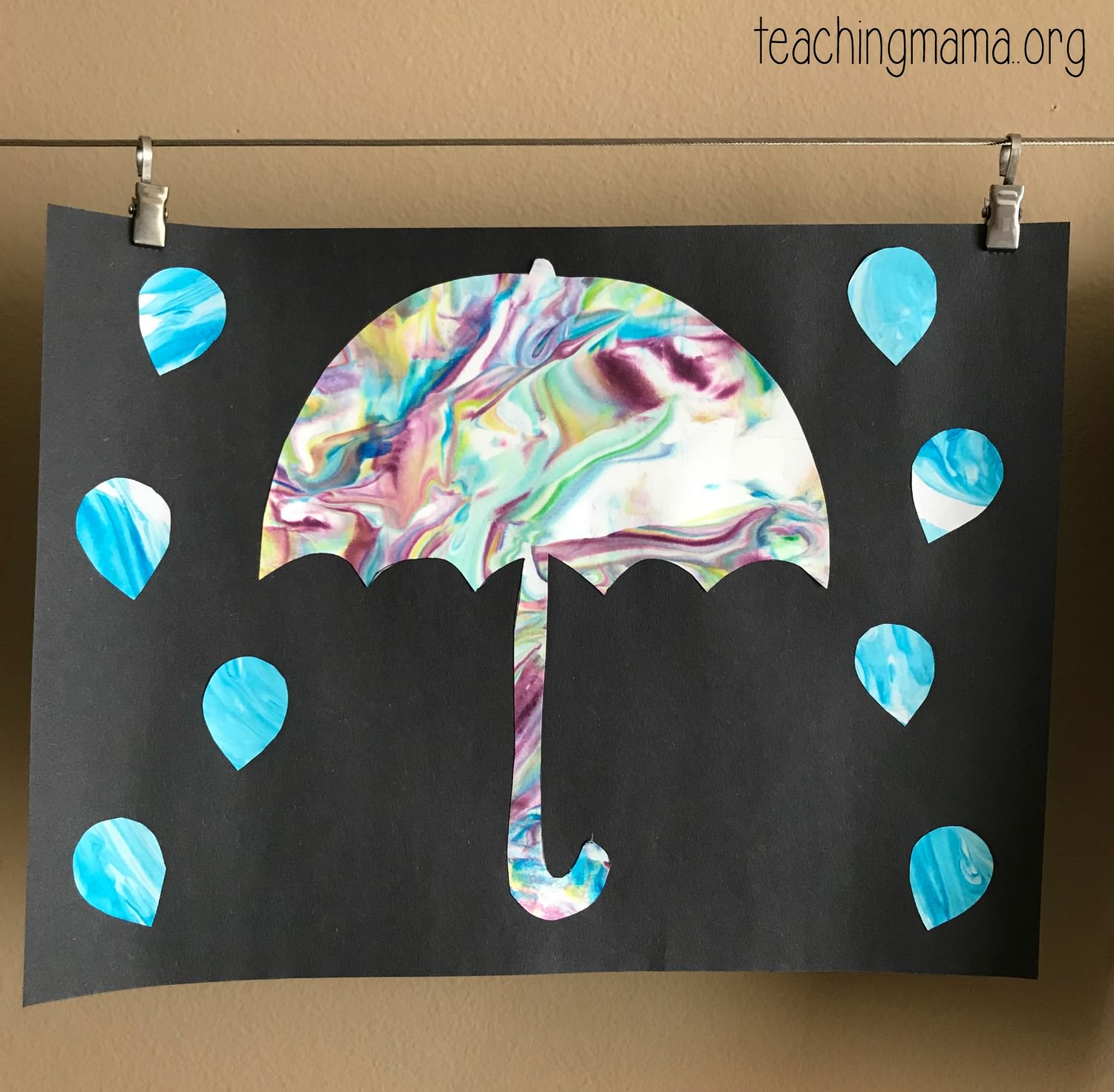 Happy Spring!