I love an easy activity that leads to hours of independent play. Those kind of activities are the best! Today's activity is one of those activities and I call it building with grapes! All you need for this activity are grapes and toothpicks and you're ready to go!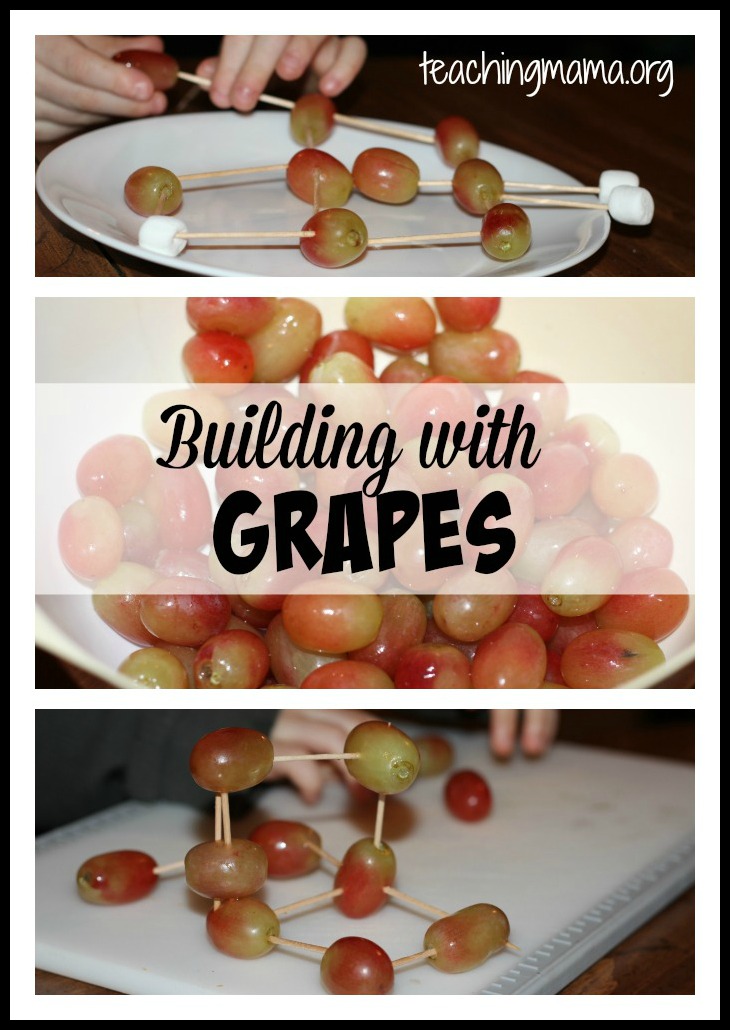 My kids were SO engaged in this activity! They sat down and built for at least an hour. They were so excited to build new structures or objects. I loved watching, building with them, and snacking on a few grapes!
I love to incorporate S.T.E.M. into our activities. (S.T.E.M. means it's an activity focused on Science, Technology, Engineering, or Math.) 
They built structures, robots, spiders, airplanes, and abstract objects. I loved seeing their creativity! And I loved watching their imaginary play.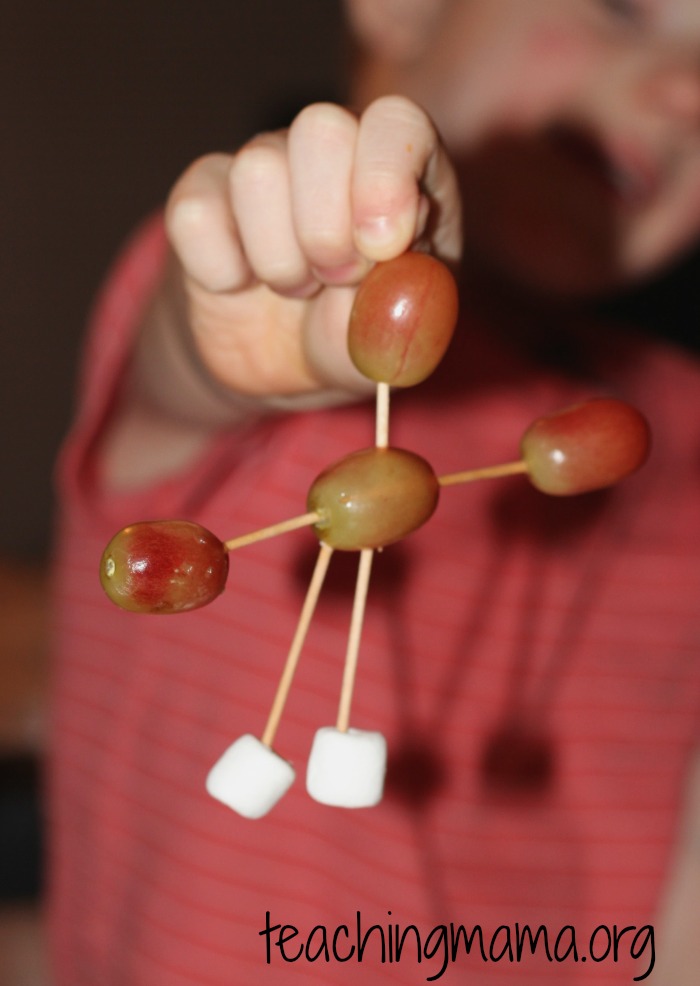 We even added in a few mini-marshmallows.
This activity was a win in my book! It's easy to set up, engages kids for a long time, and it can also be a healthy snack!
This was day 3 of our 31 Days of Play Series. To see all the activities, visit here. Happy Playing!