Paper Towel Experiments for Kids
Disclosure: This post contains affiliate links. I was paid to write this post with Walmart.
My kids have been asking me to do some experiments lately. Since having a baby, I haven't been able to too many activities with them. When I picked up Viva Vantage at Walmart the other day, I thought of some experiments we could do using them.
For the first experiment, I took two sections of Viva Vantage, folded it in half and we drew colored circles in a row using washable markers.
Then we dipped the end into a container of water. We watched as the water traveled up the paper towel and changed the look of the colored circles. My boys thought it was magical!
It was fun to see all the colors!
For the next experiment, we took two glasses and filled them with water. Then we put red food coloring in one and blue in the other. In the middle, I placed an empty glass. Then we took one section Viva Vantage and rolled them up and placed them in each cup of colored water. We put the other end in the empty glass.
Then we watched as the colored water traveled through the paper towel and emptied into the other glass. After a couple hours, the glass in the middle was filled with purple water! It was a great lesson on absorbency and color mixing. We also tried it with yellow and blue water to make the color green.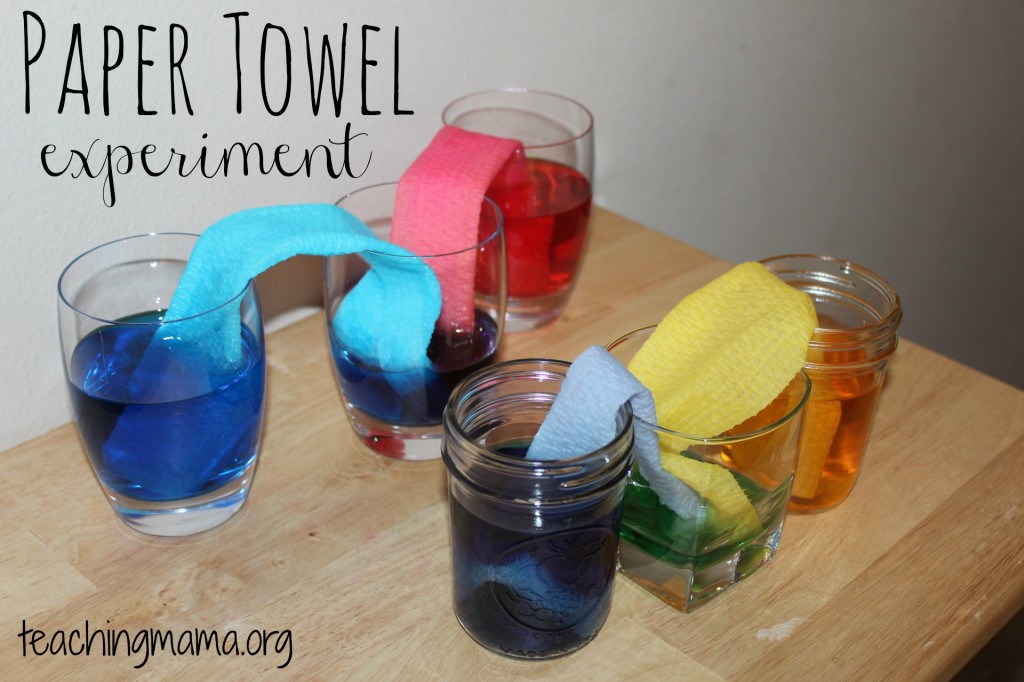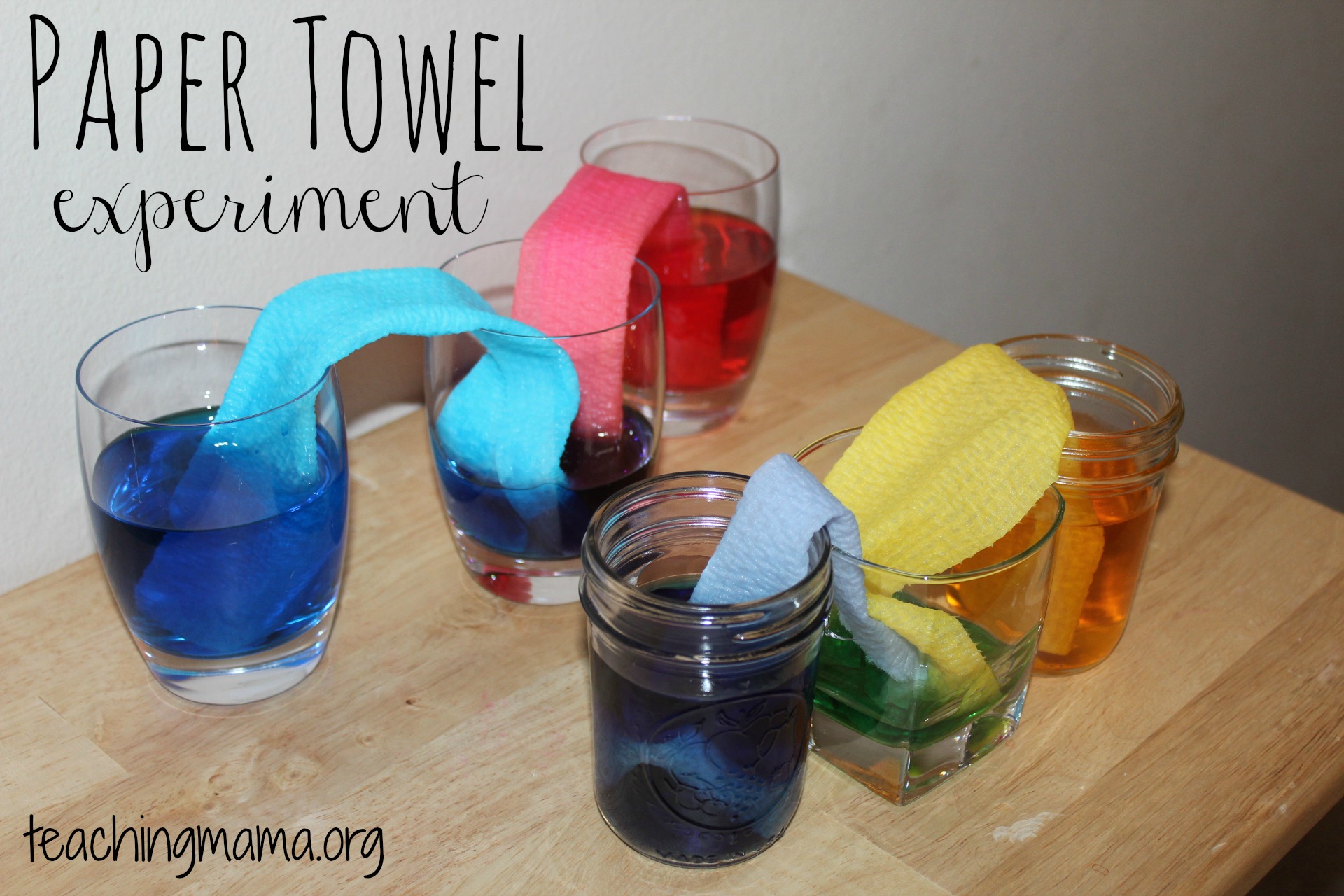 Lastly, we took coins and put colored water on them using a water dropper. We counted how many drops fit on each type of coin before spilling over. It was good for working on fine motor skills.
After these experiments, we had some spills to clean up. Luckily, we had awesome Viva Vantage paper towels to clean up with. Seriously, these are great paper towels. They absorb so much and easily wipe up messes. I am impressed that the paper towels feel sturdy, yet have a great stretch to them. I also love that they give you the option to choose the size of the paper towel.
Just 1 small sheet of Viva Vantage wiped up this mess up. And I basically just set the towel on top. It absorbed the liquid so well!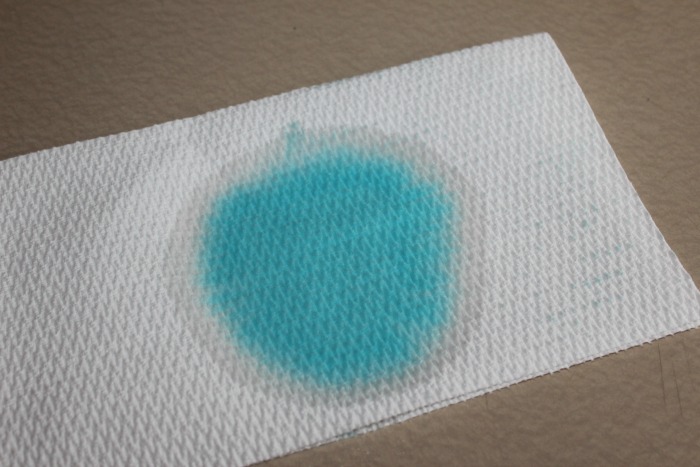 We had fun with these experiments and they kept us busy all morning. One thing I learned from these experiments…using a good paper towel is key. I usually buy cheap paper towels, but now I've seen the advantage to a quality paper towel. Sorry cheap paper towels, I'm breaking up with you and switching to Viva Vantage!
Thank you Viva Vantage and Walmart for sponsoring this post and for helping us clean up our messes! All opinions expressed in this post are my own.