Disclosure: I am a  blog ambassador for Lakeshore and am compensated for my work. I received the product free of charge, but as always, all my thoughts and opinions are 100% mine.
Winter is coming, which means more time spent indoors at our house! I'm always trying to come up with ways to keep my kids busy, that don't involve screens. I'm so excited to share with you the Ultimate Fort Builder! This would make a wonderful gift this holiday season. Make sure to read to the end because I'm sharing an exclusive coupon! Also, don't miss the Lakeshore Gift Card giveaway at the end!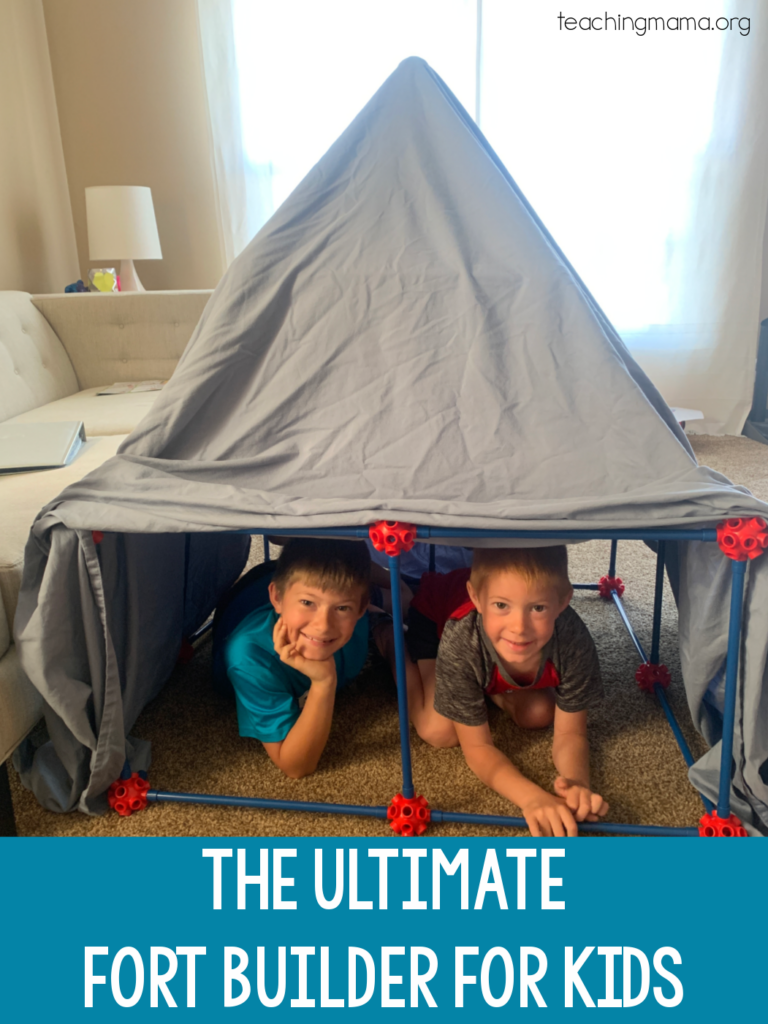 Lakeshore Learning has designed the BEST fort building kit for kids. I can honestly say it's our favorite one we've tried. We have had two other fort building kits in the past, and this one is far better!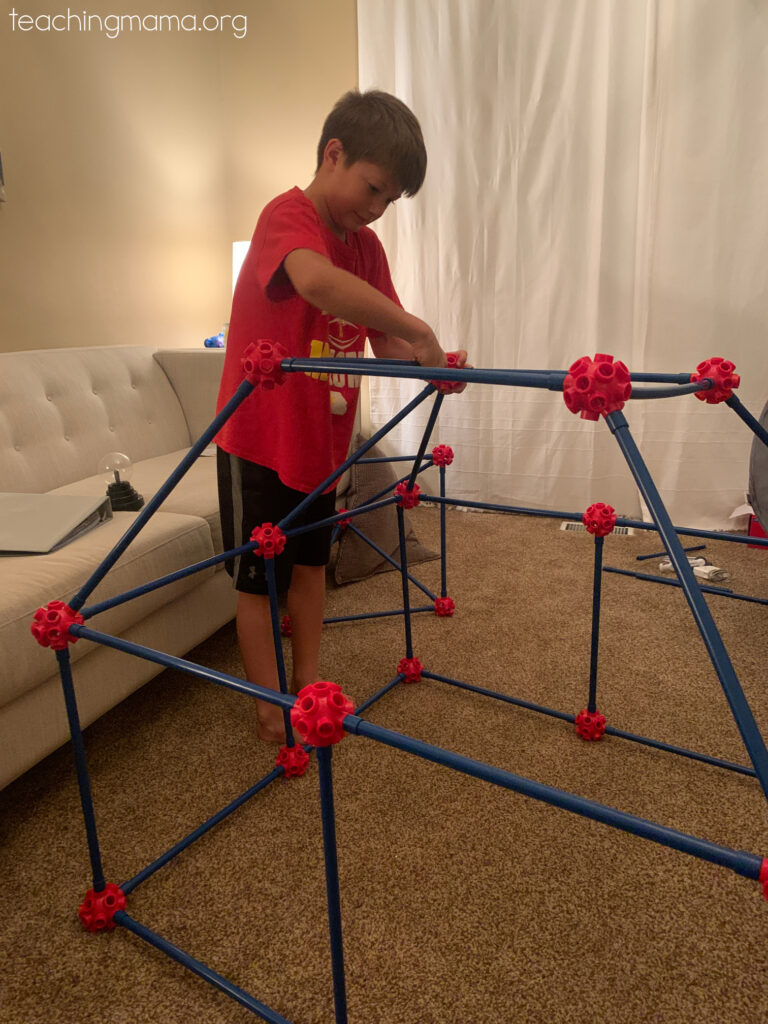 Here's why the Ultimate Fort Builder rocks:
it's very sturdy! Once you put it together, it won't fall apart in two seconds
they give you a guide that you can follow to make five different designs
you can also use your own creativity to make a fort
it's so easy to snap the poles and connectors together (in the past, our other kit needed an adult and that was still hard for me to maneuver!)
the pieces fit all in one box, so it's easy to store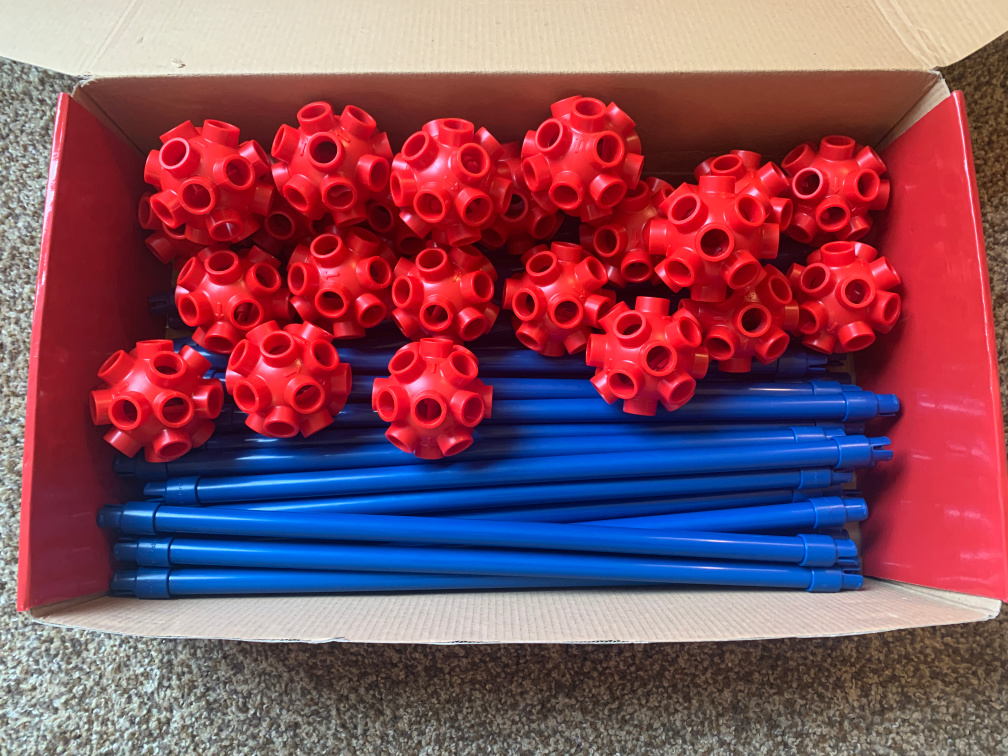 My three boys loved it! It was so fun to see them work together to build different forts. We've had our latest fort in our living room for a few days because they like to play in there together.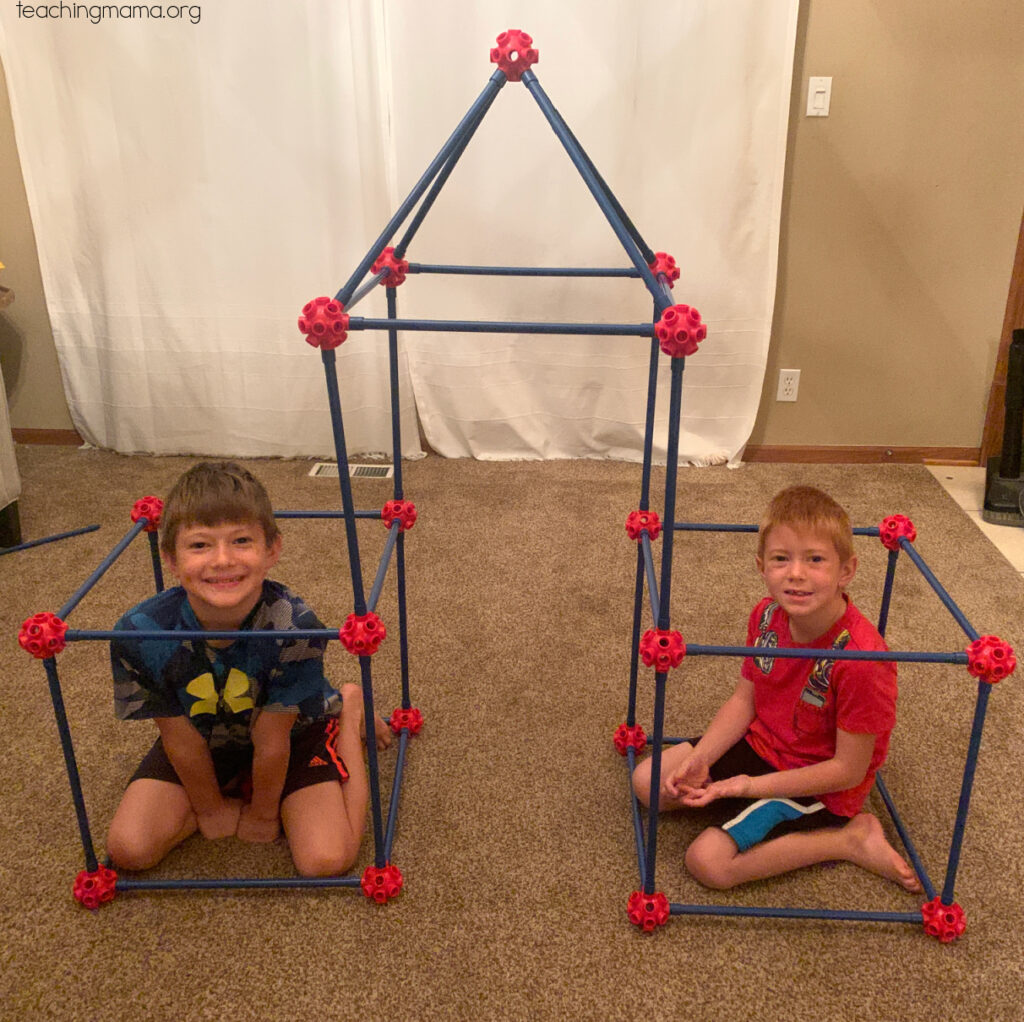 Even toddlers have fun with this fort! The boys' cousin came over and helped put together a fort. She loved it!!
The manual shows step-by-step instructions for five designs: castle, house, arch, igloo, and a rocket. They also have pictures of 8 more designs to try. This kit comes with 45 poles and 25 connectors.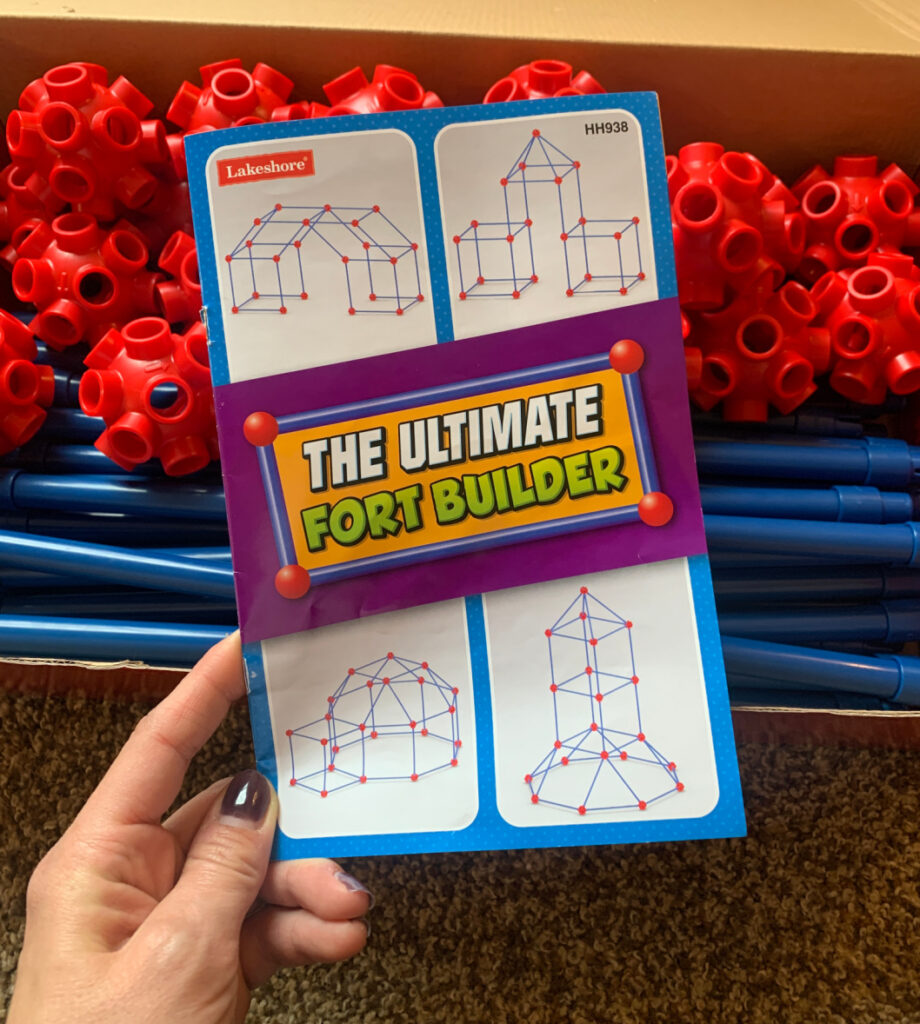 One thing to keep in mind is you do need to make sure the connectors are facing a certain way to make the designs in the manual. There are arrows pointing to a center hole. That hole needs to face straight up. Once you are familiar with this, it will be easy to figure out.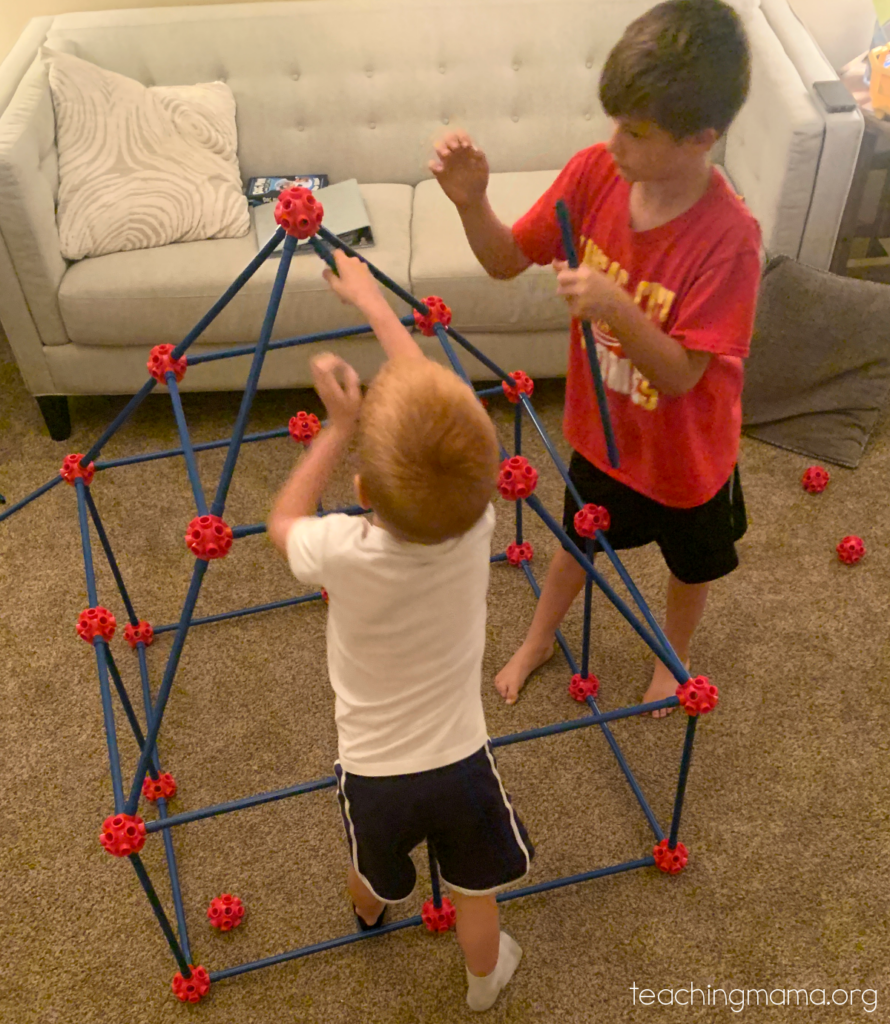 Once you are done building the frame, you can cover the fort with a sheet or light blanket.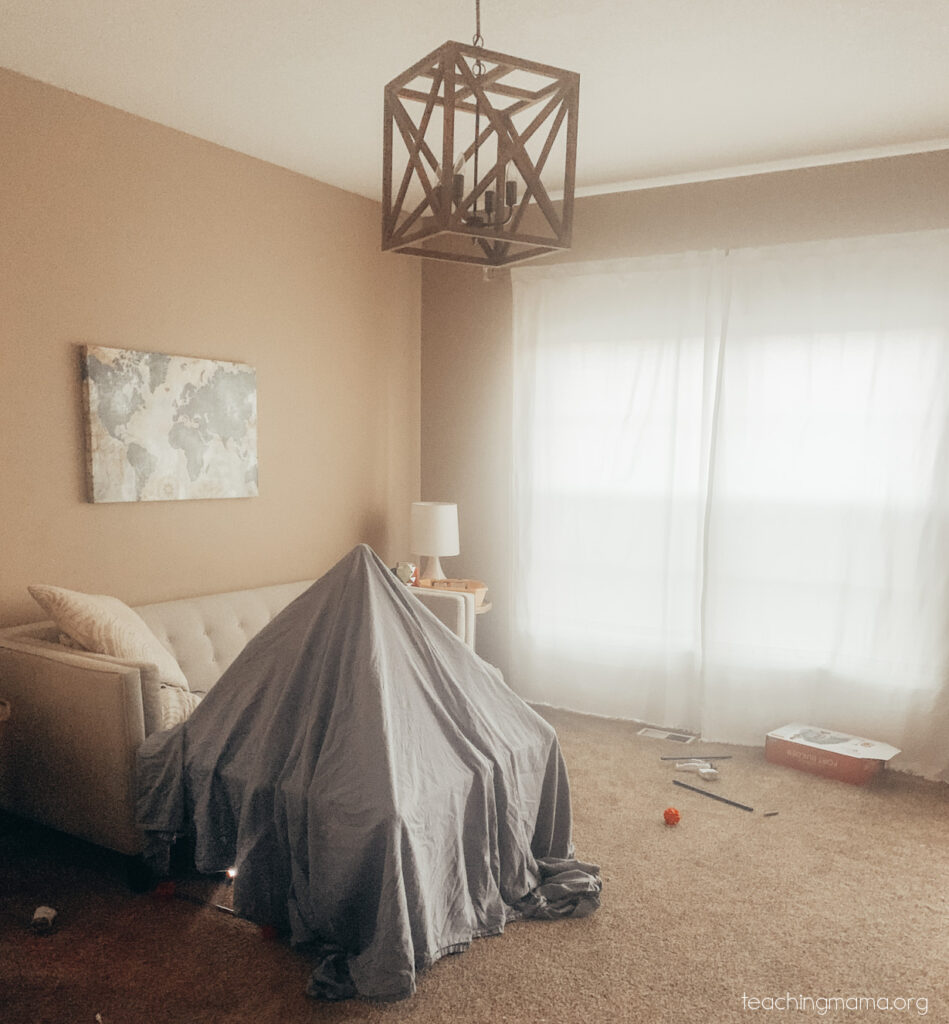 Right now, you can use my exclusive coupon to receive a 25% discount on any non-sale items from Lakeshore Learning! Just use the code 7873 at checkout to receive the discount. Once again, you can get the Ultimate Fort Builder RIGHT HERE.
The coupon is for 25% off a single non-sale item. Valid through 12/31/20 for one-time use in stores or online. Limit one coupon per customer. Not valid on items with shipping restrictions. Other exclusions may apply. Visit bit.ly/3bRGxeZ for details.
I'm so excited to share that Lakeshore Learning is giving away a $100 gift card to one lucky reader! How fun is that?! That would be great for shopping for gifts this year or adding to your classroom. You can enter the giveaway below.
You can check out more from Lakeshore by visiting them at LakeshoreLearning.com or on social: Facebook, Instagram, Twitter, Pinterest, and YouTube. Find your closest store here!