Disclosure: This post was sponsored by Creative QT. I received free product and compensation for time reviewing this product. As always, my opinions are 100% mine. 
How many of you have loads and loads of stuffed animals at your house? We sure do! It seems like little kids are naturally drawn to owning stuffed animals. They are cute, cuddly, and soft, which makes perfect sense why kids love them! But have you ever noticed how stuffed animals can take over your child's room or play room? They get tossed and thrown everywhere and it's hard to know where to put them all! I recently discovered an amazing way to organize stuffed animals and I'm excited to tell you more about it!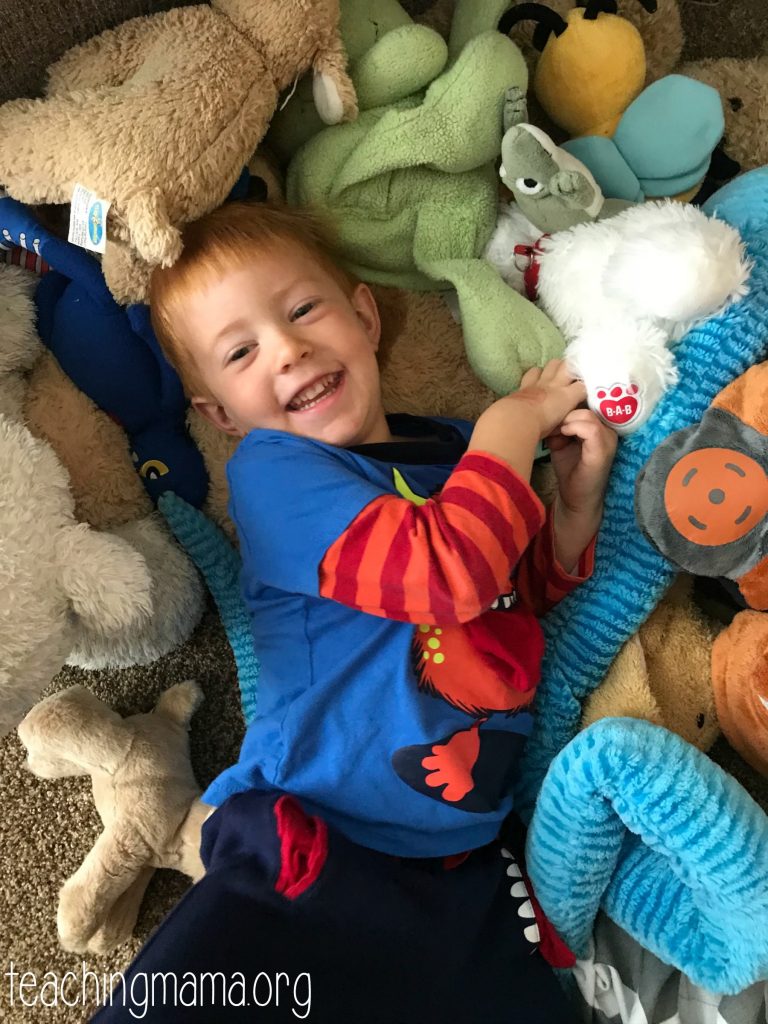 The solution to your problem is a Stuff 'n Sit Bean Bag! This is a giant cloth bag you fill with all of your stuffed animals and then turn it into a bean bag chair. You simply fill, zip, and then sit on it! So simple.
Once it's filled, the bean bag is comfy to sit or lounge on. If you don't have enough stuffed animals to fill it, you can also use blankets. I think this is a genius idea!!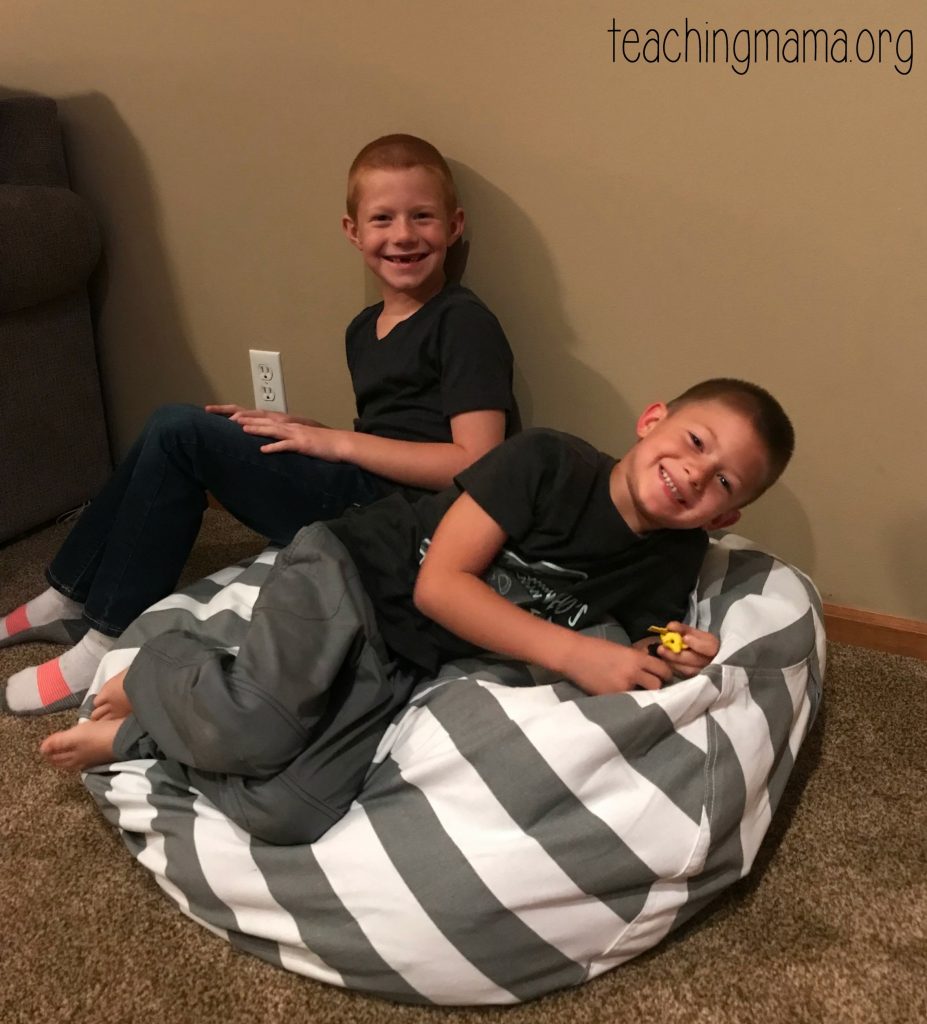 The Stuff 'n Sit can hold up to 90 stuffed animals! We put every stuffed animal we own in ours and we still had room! Even Lincoln tried sitting in it!
Not only is this great for organization, the kids think it's pretty fun to play with! I mean, what kid doesn't like a bean bag chair?!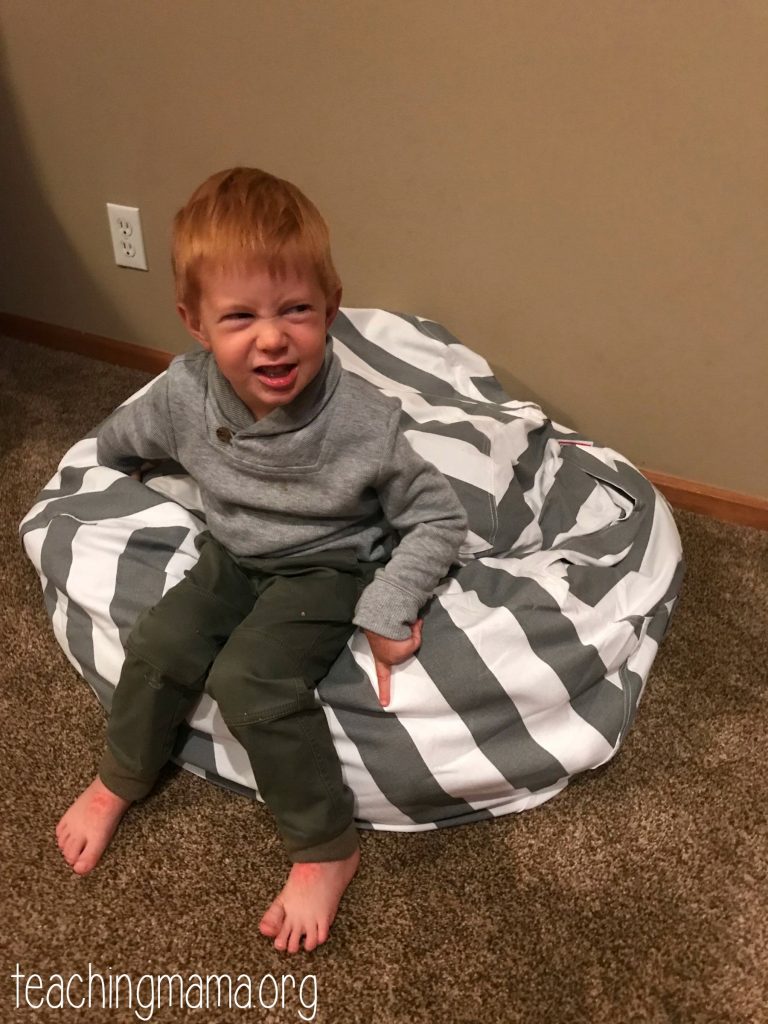 The quality of the bag is awesome. It's sturdy and holds up very well. I like that there is a wide handle to make it easy to move the bean bag around.
This is an amazing way to organize stuffed animals. If you'd like one for your home, you can get one here. There are so many cute designs. I truly think this is a fantastic idea and a super great way to organize stuffed animals!
And because Creative QT is so generous, they are giving away a Stuff 'n Sit to one of you! Simply enter the giveaway below. The winner will be chosen on Monday, October 23rd.
a Rafflecopter giveaway