The Story of the Kindness Elves – Book Review
If you've been following me for a while, you'll know that we love using The Kindness Elves during the Christmas season. They are a great alternative to Elf on the Shelf and they are a way to spur on acts of kindness with your children. Well now there is a sweet story book to go along with the elves! I bought a book right before Christmas and was so excited when it came in the mail! Today I'm going to share my review of The Story of the Kindness Elves and share why you should get this book, too!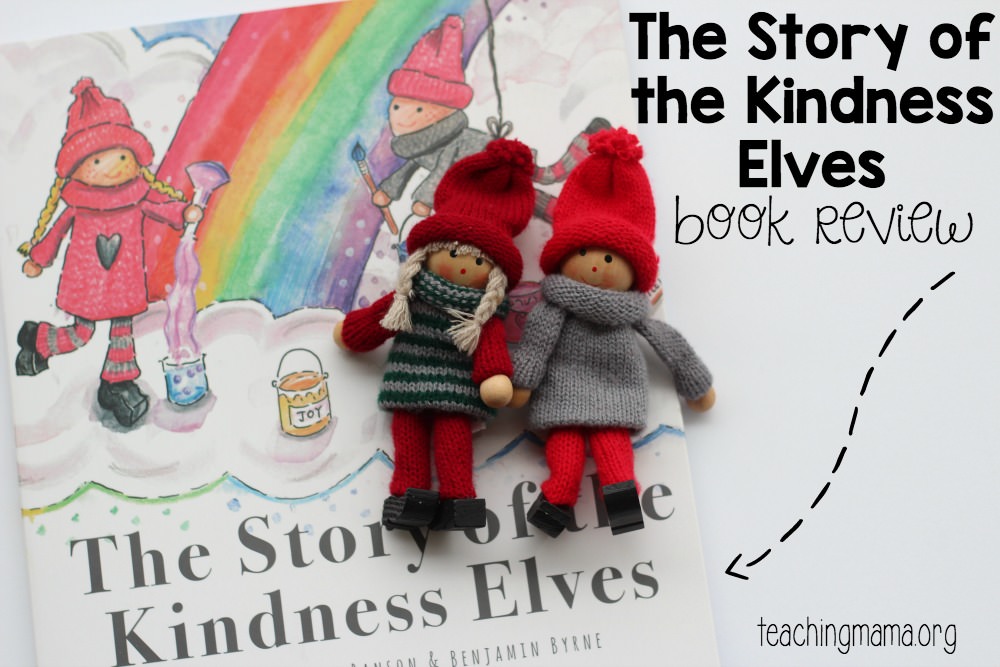 Disclosure: This post contains affiliate links. See my disclosure for details.
First of all, aren't these little elves darling?! I mean, they are so sweet looking. Anna from The Imagination Tree is the creator behind these. She has different sets of dolls to pick from. They can bend their legs and can sit, which is fun for propping them up around the room.
Anyway, let me tell you more about this book! This story is a magical and colorful one, with whimsical pictures. The story starts out with telling where the kindness elves live and how they make their kindness potions. The elves see two sweet children being kind to someone at school and then an idea jumped into their heads!
The elves left their magical home and came down on a mission to help these two special children spread kindness to others.
One cute part of the book was this spot where the elves left a little note for the kids. My boys thought that was pretty neat! (And I thought that was super clever!)
The thing with kindness elves is that they send notes to children and inspire them to do a kindness activity. (During the Christmas season, I do this with my children! The elves "write" them a note on a paper heart that says an idea for kindness.)
I love how this book is a tool for inspiring kindness in children.
This book is a great to read with your children or even in a classroom! I think it's a great add-on if you have the elves. And if you don't have the elves yet, you should get them! They don't need to be used just during Christmas, but they can have surprise visits throughout the year!
I really do love this book. I like the beautiful and colorful drawings and the cute story to go along with it! If you'd like to get your own copies of the book, you can do that here.
Have fun spreading kindness today! <3