Zoey and Sassafras Book Review & Printable
Disclosure: I received a complimentary book from The Innovation Press in exchange for my honest review. As always, my reviews are 100% from me!
I'm so excited to share with you a NEW chapter book series! The Zoey and Sassafrass books are perfect for young readers. We read the first book in the series called Dragons and Marshmallows and my 1st grader and preschooler were captivated with the story right away.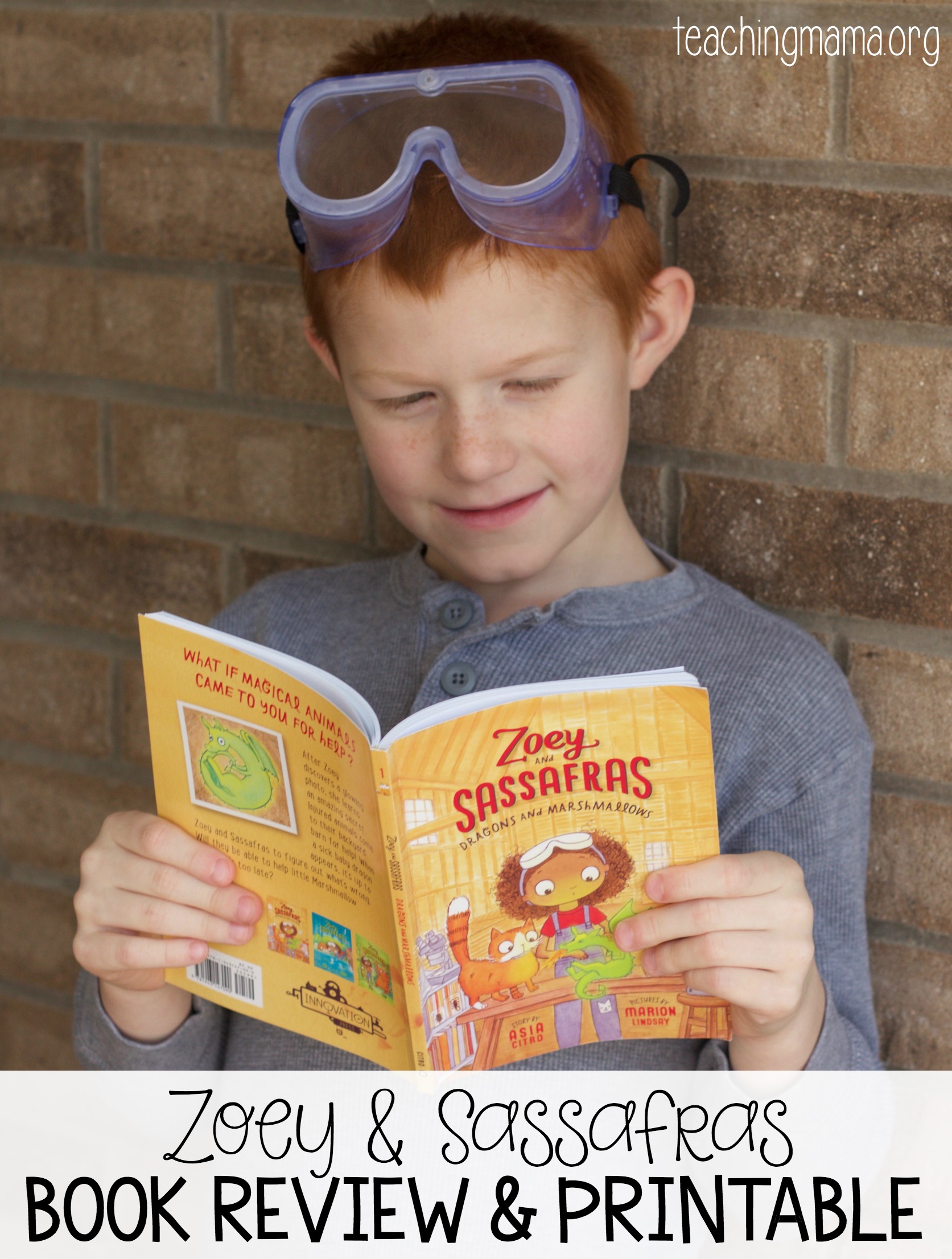 Let Me Tell You About This Book…
Zoey is a sweet little girl, who is always extremely curious. She has adventures with her cat, Sassafras. In the Dragons and Marshmallows book, she learns a secret that will allow her to help injured animals that come to their backyard. In this book, a poor baby dragon comes for help. Zoey is determined to use her scientific knowledge to figure out what's wrong!
Here's What I Love About This Series…
the book has larger font, which is awesome for little learners
these chapter books have pictures, which are cute and playful
the ideas in this book are STEM-inspired
children can learn from Zoey's character
There are three books in this series so far. Zoey & Sassafrass books are great for ages 4-10. It was written for a 2nd grade independent reading level, but would also be great for a read aloud book with younger children.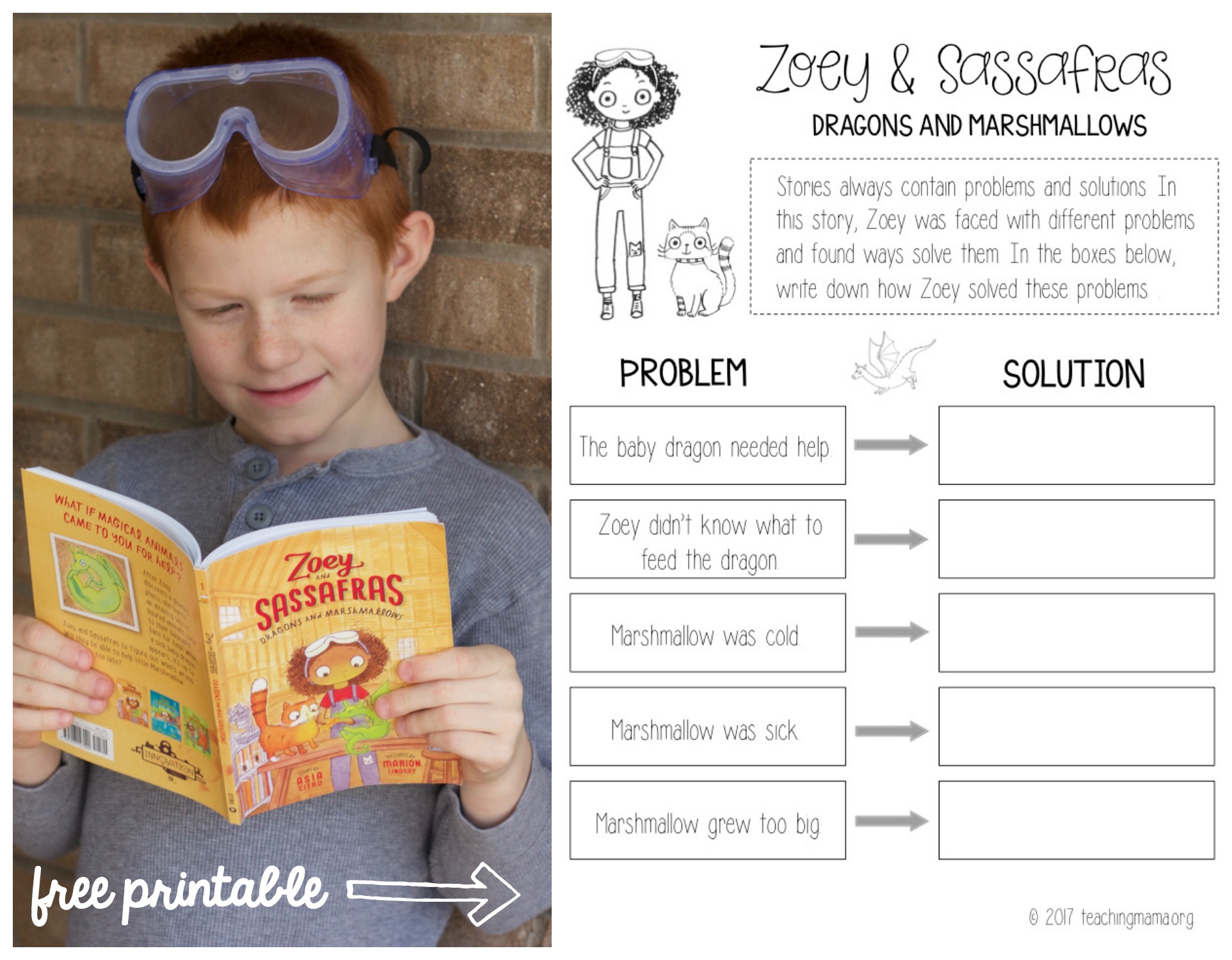 As an extension to the book, I created a printable that goes through some of the problems and solutions Zoey encounters in this story. This free printable is a good way to practice reading comprehension with students. I recommend using this book with 1st and 2nd graders, since they will be able to write down their answers.
You can download this free printable here —> Zoey and Sassafras