Do you ever struggle with what to make for dinner? Or is it hard for you to find recipes that are kid-friendly AND healthy? My husband and I enjoy eating healthy, but my kids don't always love what we make. We do have them eat what we eat, but sometimes it's really great to make an easy, kid-friendly meal. Today I'm sharing 10 of our favorite recipes.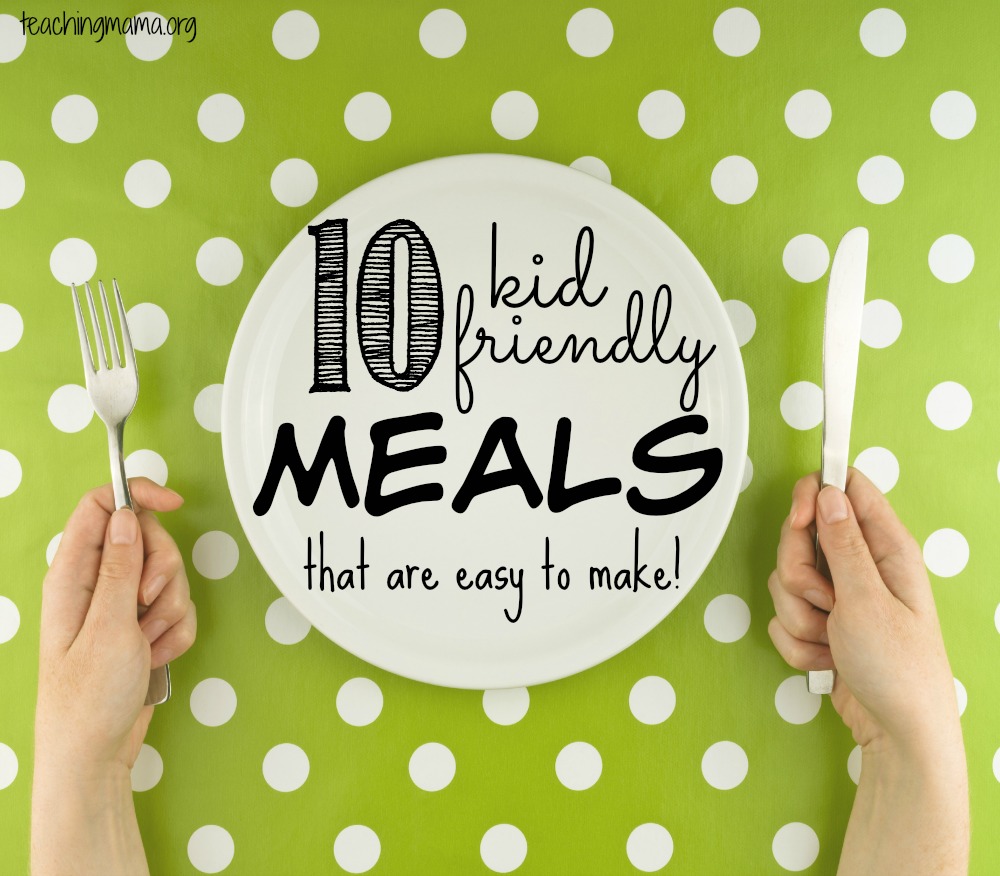 1. Chicken Pocket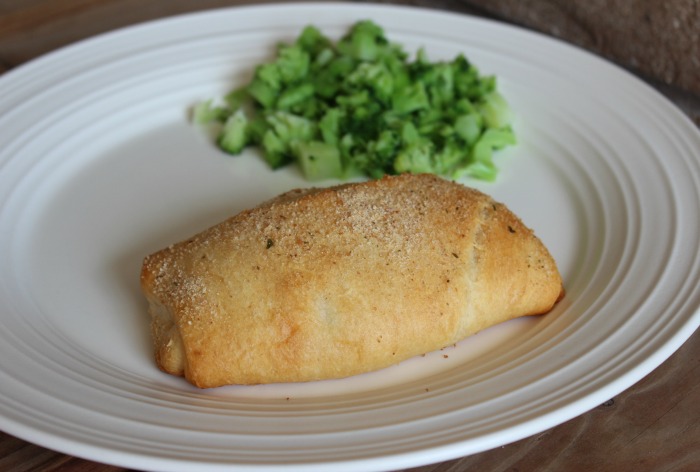 One of my favorite dinners as a kid was chicken pockets. They are warm, delicious, and a cinch to make! You can find the recipe we use here. I follow the same recipe, but I just add a few breadcrumbs to the top of the pocket.
2. Baked Ravioli
This recipe is easy and only uses 3 ingredients! You just need a jar of marinara sauce, 1 bag of frozen ravioli, and mozzarella cheese. Start by spraying a 9×13 pan with cooking spray and pour 3/4 cup of sauce on the bottom. Then line the bottom of the pan with ravioli. Top with 1/2 of the remaining sauce and sprinkle with cheese. Repeat the layers once, starting with ravioli. Cover with aluminum foil and bake for 30 minutes. Take off the foil and bake for another 10 minutes. Let it stand 5-10 minutes before serving.
3. Bubble Up Enchiladas
I got this recipe from a friend a few years back and we make this one frequently! You can find the full recipe here.
4. Chicken Spaghetti
This recipe is so yummy! And it's great because you can make it in the slow cooker! To see the recipe, visit here.
5. Quick Quinoa Taco Soup
So this may be an interesting one because it has quinoa and veggies in it, but my kids love it! The taco seasoning in this soup hides the veggies and it tastes especially good when you add in tortilla chips! I know this recipe by heart now since we make it so often. You can find the full recipe here.
6. Spinach Lasagna Rolls
So maybe your kids don't like spinach, but you don't really taste it in this recipe. It's easy to make and it tastes great as leftovers! To see the recipe, visit here.
7. 3-Ingredient Chili
This chili recipe only uses 3 ingredients! My kids gobble this meal up. And we love to add crackers or cornbread to our soup. Find the recipe here.
8. Beef Pockets
These are just like the chicken pockets above, but we use beef instead. I simply brown 1/2 pound of ground turkey (or beef) and add in some taco seasoning. Then I place the taco meat inside of two of the triangles of refrigerated dough. I wrap them up and sprinkle a little cheese on top. Then I bake in the oven at 350 degrees for 15-20 minutes, or until golden brown. (This makes 4 pockets.)
9. Taco Pie
A warm slice of taco pie is filling and delicious! You can find the recipe we use here.
10. Spaghetti Pie
This is a huge favorite for my boys. This is their favorite meal. Here's the full recipe…
Cook 4 oz. spaghetti according to package. Drain.
Return spaghetti to warm saucepan. Stir in 1 tablespoon of butter, 1 beaten egg, and 1/4 cup of grated parmesan cheese.
Meanwhile, in a skillet cook 8 oz ground beef (or turkey), 1/2 cup chopped onion, 1/2 cup chopped green pepper, 1 clove garlic, and 1/2 tsp. of fennel seeds (crushed). Drain. Stir in 8 oz of tomato sauce and 1 tsp. dried oregano and heat through.
Spray a 9 inch pie pan with nonstick spray. Press spaghetti mixture onto bottom and up the sides of the pie plate to form a crust. Spread 1 cup of cottage cheese on top. Spread the meat mixture over the cottage cheese. Sprinkle 1/2 cup shredded mozzarella cheese.
Bake at 350 degrees for 20-25 minutes.
Cut into wedges and serve!
And if you need more ideas, check out these fabulous freezer meal ideas!
What is your child's favorite meal?