About 5 years ago, I stumbled upon a recipe for soup. Since then, I've been making it for my family and it's become one of our favorite meals. Let me tell you, my kids LOVE this soup. I mean they are always asking for seconds and third helpings of this soup! The best part about this soup, is that it is filled with veggies and protein!
Here's what you need:
1 pound of ground turkey (or beef)
1/2 onion (chopped)
1/2 zucchini (chopped)
1 red pepper (chopped)
1 can of diced tomatoes
1 can of pinto beans (drained)
1 cup of quinoa
32 oz. chicken broth
1 packet of taco seasoning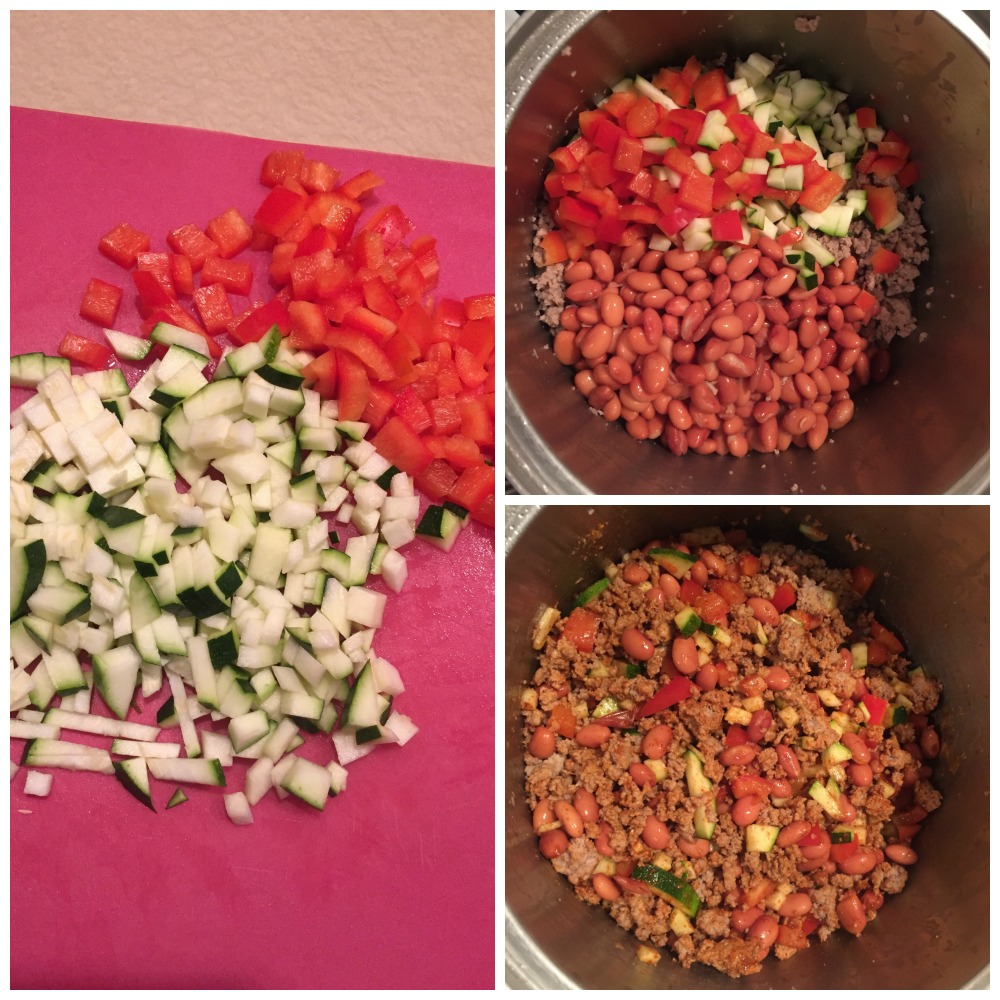 Here's How to Make Turkey Quinoa Soup:
Begin by browning the meat. Add in the chopped onions once the meat is almost brown.
In the meantime, chop up the red pepper and zucchini.
Drain the meat and place the meat and onions in a pot.
Add in the chopped red pepper, zucchini, pinto beans, and taco seasoning. Stir until they are all coated with the seasoning.
Add in the tomatoes, quinoa, and chicken broth.
Cook on high heat until the soup begins to boil. Then turn the heat to low and simmer for 20 minutes, until quinoa soaks up most of the liquid.
Let it cool for a few minutes.
Serve with shredded cheese and tortilla chips.
This soup tastes even better the next day as leftovers. My husband and I love to eat it with tortilla chips, but my kids prefer to eat it plain. This soup rocks because it's full of protein, has yummy veggies, and tastes delicious!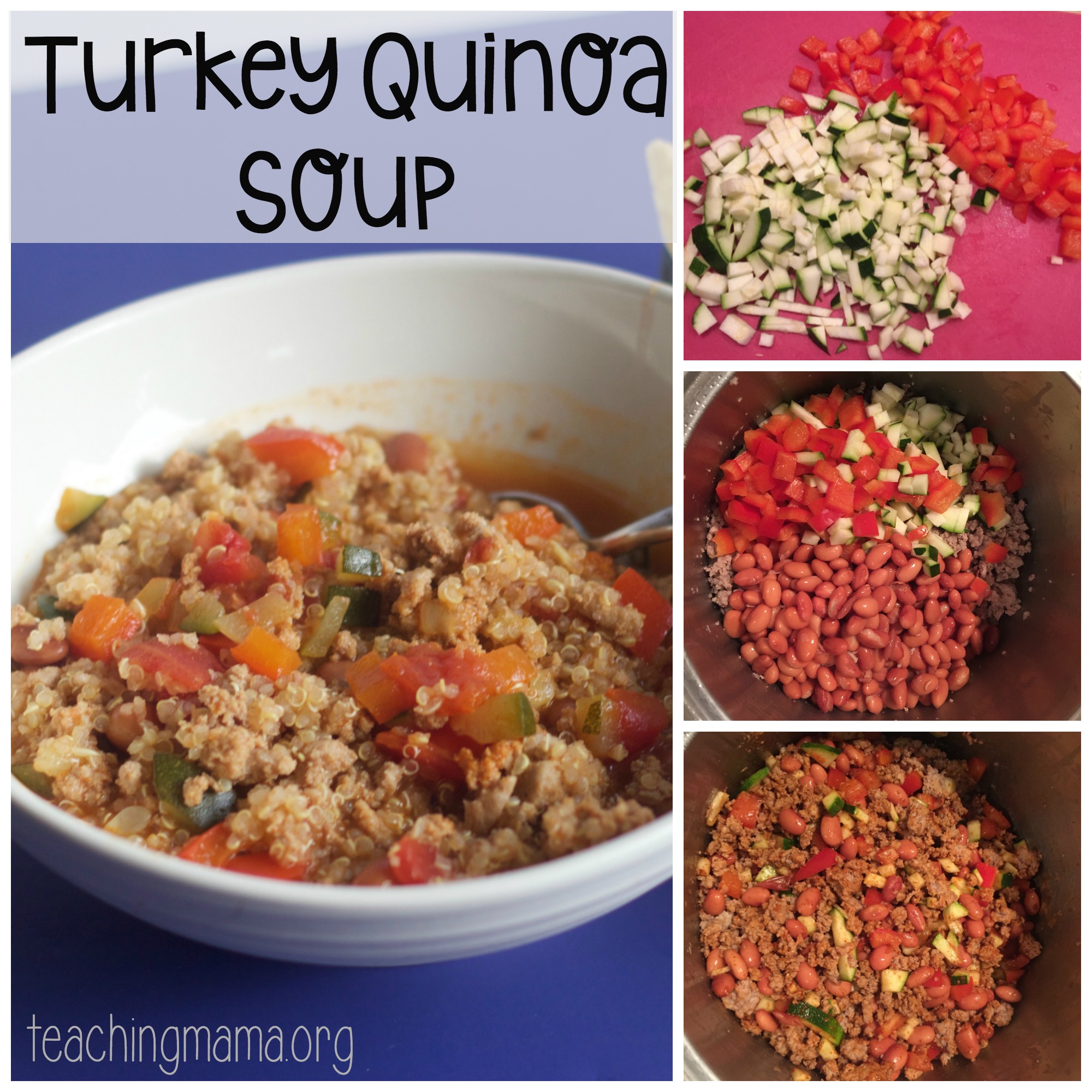 My kids don't always love their veggies, but they absolutely love this soup. My 6, 5, and 2-year-old gobble this soup up and always ask me to make it! Hope you'll try this one out!!