Sensory Writing Tray with Alphabet Cards
My preschooler is not quite ready to write using a paper and pencil. In fact, it frustrates him to try to write something on a piece of paper! And you know what? I'm totally fine with that. He is 4 and he is still practicing fine motor skills to prepare for handwriting. I still want him to practice letter formations, so I put together a sensory writing tray. With the tray, he draws the letters in the tray with his finger. He thinks it is actually fun to write this way!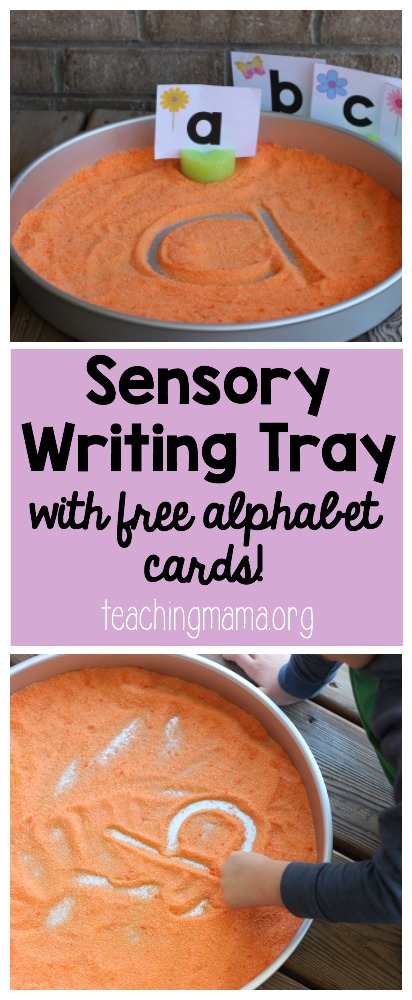 Here's what you need for the sensory writing tray:
a tray (this round one is a cake pan from Hobby Lobby)
salt or sugar (we used about 3 cups of sugar)
gel food coloring (don't use liquid food coloring!)
Gallon-sized Ziploc Bag
essential oils (This is optional, but we used Wild Orange from DoTerra)
Start by pouring the sugar into a bag. Drop in the gel food coloring. Close the bag and shake until the color is mixed. If it's not mixing well, spread it on the tray and mix with your hands. Drop in essential oils and mix around. Spread around in the tray. You don't need a lot in the pan. Too much of the sugar and it will be hard for the child to draw letters.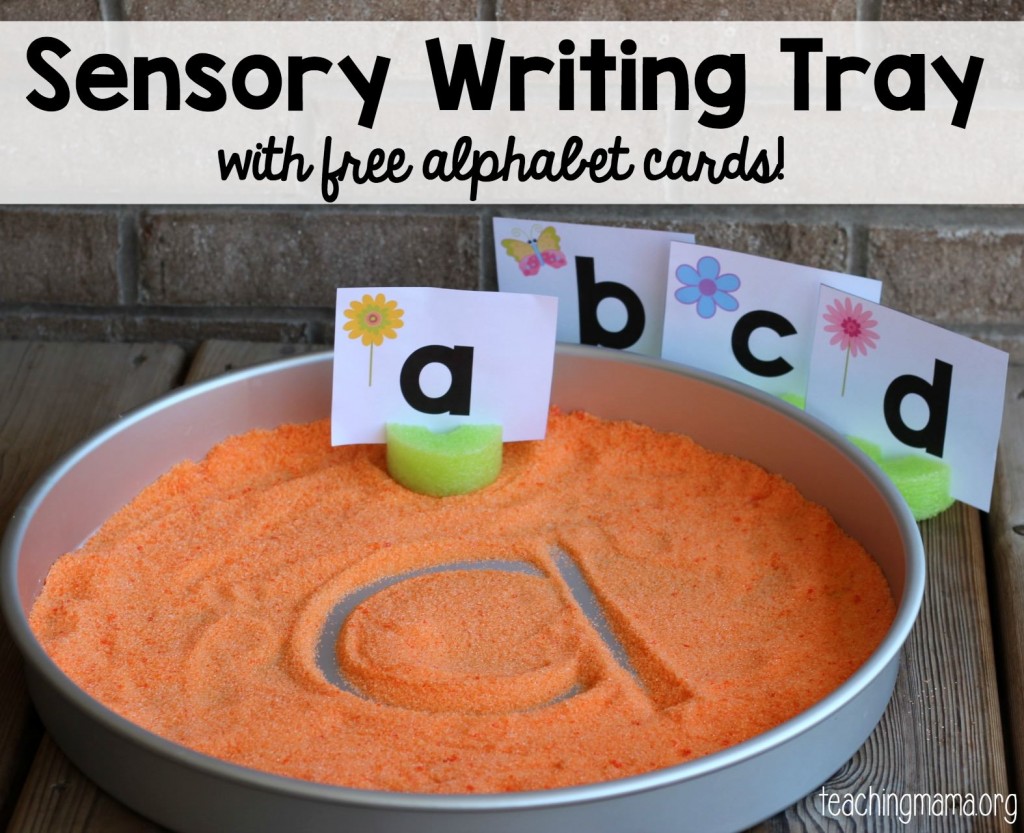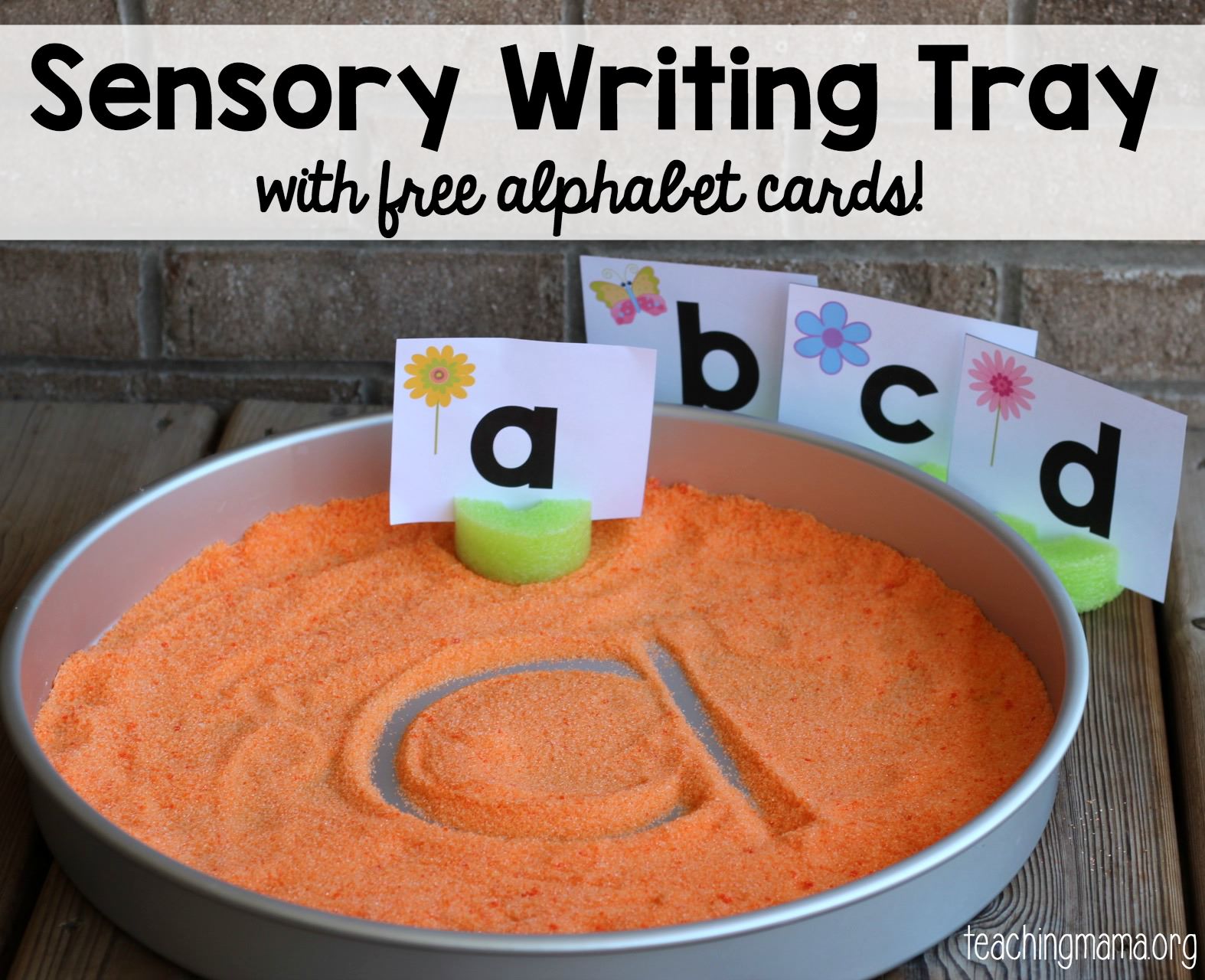 I added alphabet cards to our tray. (Scroll to the bottom of the post to download them!) To make them stand up, I put them in a cut up pool noodle. I cut apart the pool noodle using a serrated knife, then I made slits in the noodle so the card could stand up. Worked perfectly!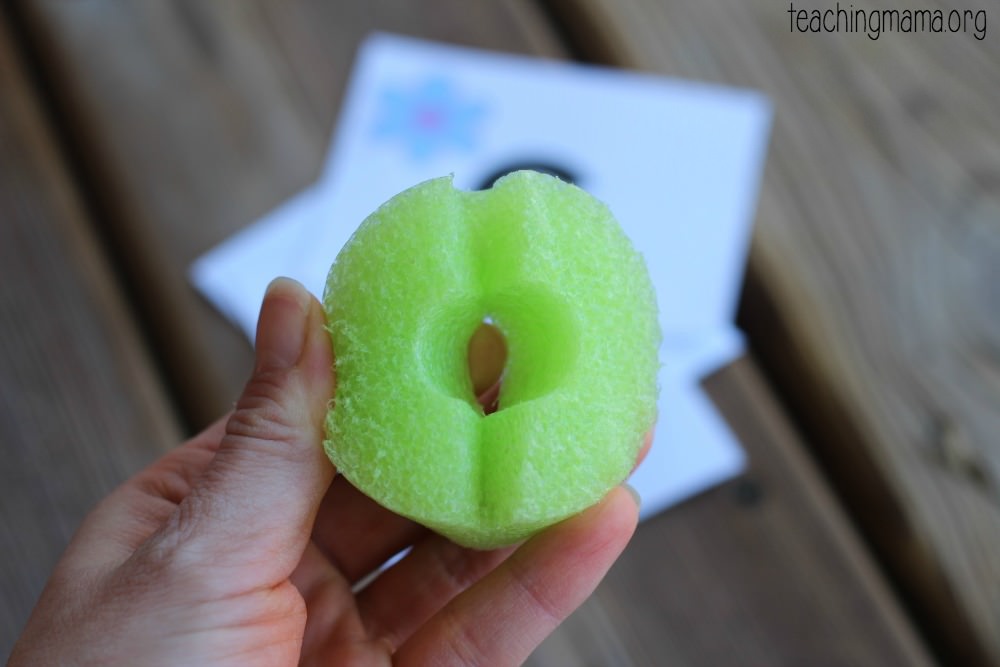 We practiced forming lowercase alphabet letters. If you are new to teaching alphabet letters, I suggest starting with uppercase letters because they are larger letters to write.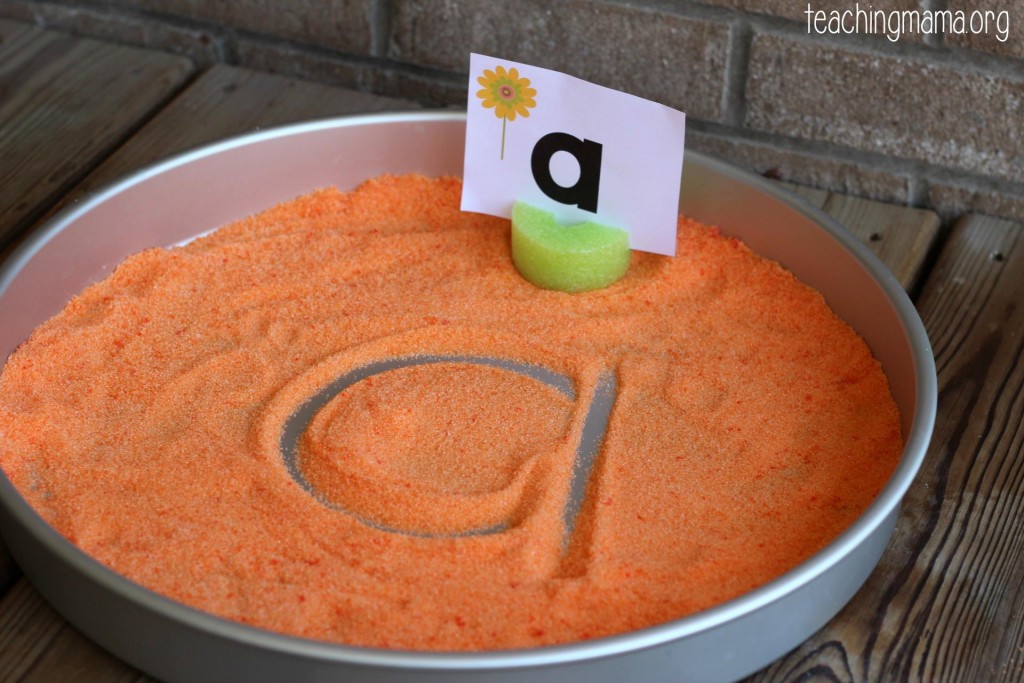 I made a circle in the spot where I wanted my preschooler to begin making the letter. He didn't always start there, but it gave him a starting point.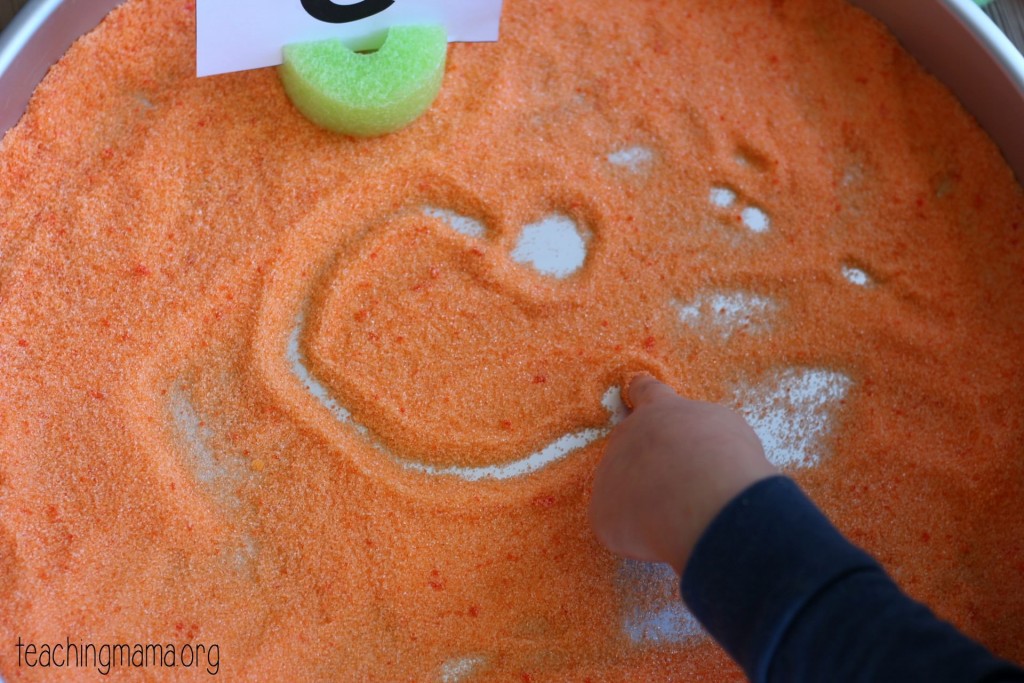 He had lots of fun creating letters in the sensory tray. The smell was wonderful and also calming. And a bonus was he could lick his fingers when he was done! I'm keeping this tray out in our classroom for a few weeks. You can also save the colored sugar in a Ziploc bag.
I hope you'll try this activity out with your preschooler. It is such a wonderful way to practice letter formation!
To download the alphabet cards, click here —>Alphabet Cards