Thanksgiving is a wonderful time to count our blessings. When we focus on what we are thankful for, we cultivate a heart of gratitude and it helps us see beauty in the big and little things in life. There are so many great Thanksgiving activities for kids out there! I wanted to come up with my own idea that would be simple, yet purposeful for our family. That is why I created the thankful tree printable.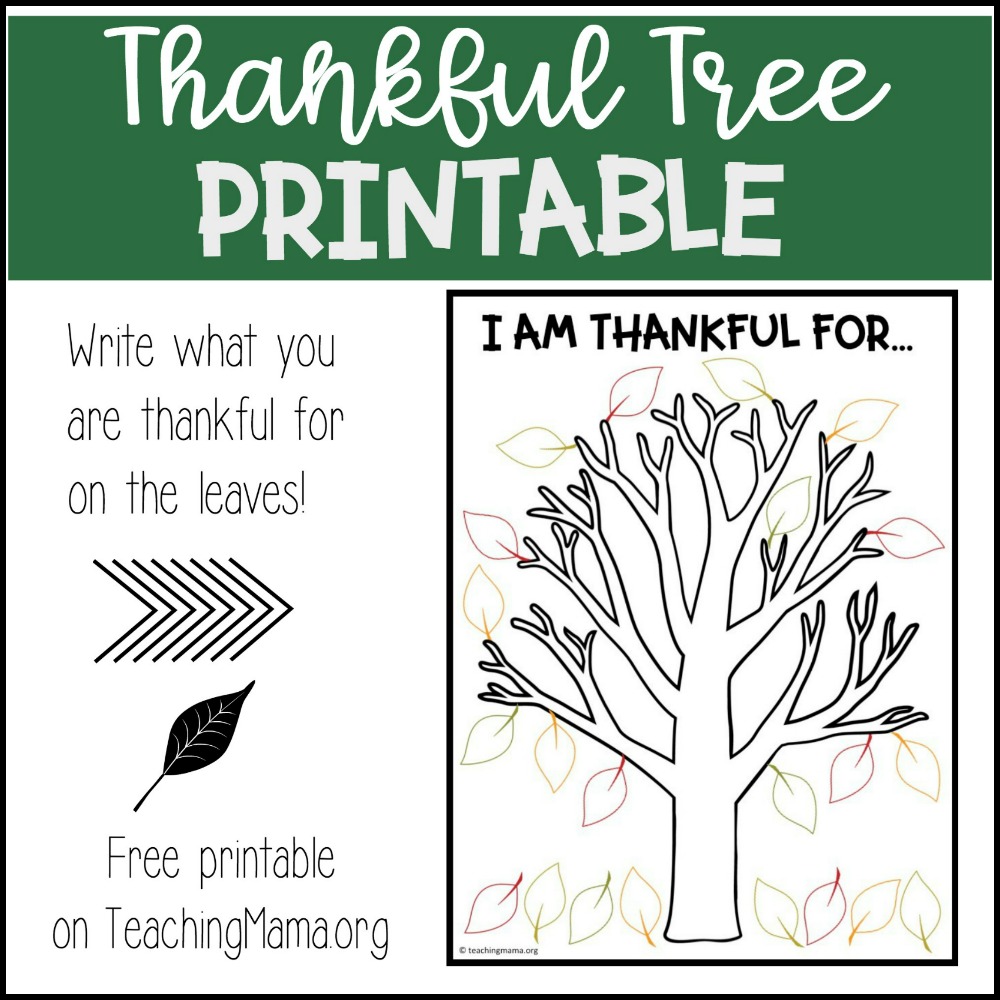 I love the thankful trees and turkeys that I've seen on Pinterest and from fellow bloggers, but I wanted to make something that is small enough to hang on the refrigerator and simple enough so we as parents don't spend hours cutting out paper to make it. But believe me, I spent hours trying to come up with this activity. I had ideas using handprints, contact paper, toilet paper rolls…but none of them turned out or were what I was hoping to make.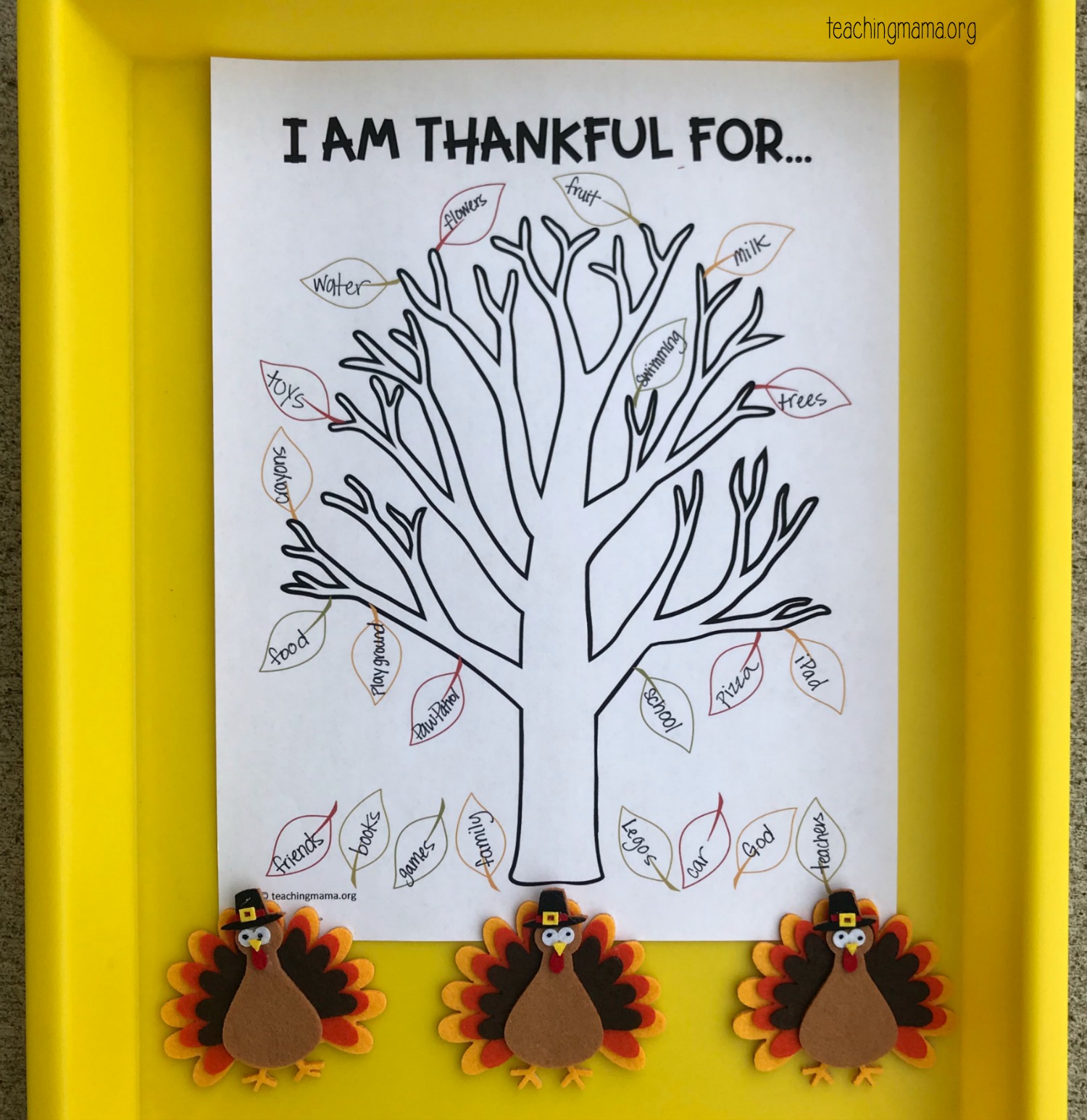 This printable is exactly what I wanted. It's a tree with a few leaves on the tree and some on the ground. On each leaf, the child (or parent) will write what they are are thankful for. You could do one leaf per day or multiple per day.
It is not a super fancy printable, but that's what I wanted. Something simple, yet a tool for us to reflect on all the blessings in our lives. Since I wanted to fit the whole tree on one page, the leaves are fairly small. So I do recommend having the parent write in the leaves, unless your child can write small.
I hope you enjoy this printable as much as we have! You can download the free printable right here —> Thankful Tree